Latest News on Tanya Moberly
Tanya Moberly News
Catch Rian Keating Singing Jacques Brel This June At Don't Tell Mama
by A.A. Cristi - Jun 1, 2022
There are just two more chances to hear Rian Keating Sings Jacques Brel: on Thursday June 2 at 7 PM and again on Saturday, June 11 at 4 PM, at Don't Tell Mama. Music director is Woody Regan; directed by Tanya Moberly. All proceeds benefit the Golden Door Scholarship Fund.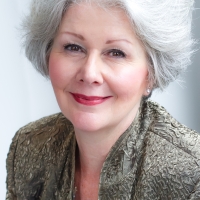 BWW Interview: Catching Up With Amy Beth Williams
by Stephen Mosher - May 23, 2022
Award-winning cabaret artist Amy Beth Williams keeps on going and she keeps on getting better, with every new show.
BWW Review: MAC AWARDS CEREMONY at Symphony Space Featuring The Photography of Helane Blumfield
by Stephen Mosher - Apr 15, 2022
The thirty-sixth annual MAC Awards were presented on Tuesday night in a ceremony that was widely remarked upon for the length of its duration.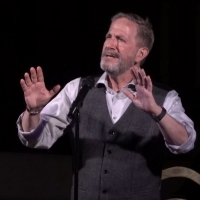 Bruce Sabath's SEARCHING FOR TEVYE Will Have Special Performance in Westchester
by Stephi Wild - Apr 4, 2022
Bruce Sabath's MAC Award-nominated one-man show Searching for Tevye will have a one night only performance in Bedford Hills, New York on Friday, April 8th at 7pm, as part of the Living a Creative Life Series, a program of Bedford's Creative Alliance Project. The performance will be the inaugural staged performance at the newly-renovated Bedford Hills Community House.
BWW Interview: Catching Up With TIME STAMPS' Rian Keating
by Stephen Mosher - Mar 20, 2022
Mere weeks after closing his latest acclaimed storytelling cabaret, Rian Keating returns to the scene with a reprisal of his pre-pandemic smash, all the while raising money for charity. Rian Keating is living his best life.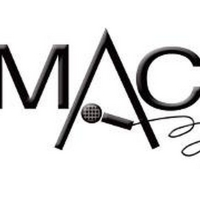 2022 MAC Award Nominees Announced; View the Full List
by Chloe Rabinowitz - Mar 7, 2022
The Manhattan Association of Cabarets has announced the 2022 MAC Award nominees. The nominees were determined by votes cast by the active MAC membership, except for the song and recording categories, which were determined by special committees.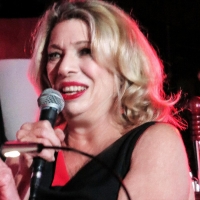 Stephanie Trudeau to Present BECOMING CHAVELA
by Chloe Rabinowitz - Feb 28, 2022
Chavela Vargas' life is featured in this acclaimed show written and performed by New Yorker Stephanie Trudeau and directed by Tanya Moberly. Set in the World of art and social milieu of Mexico City, once the Mid-Century capital of cultural in Latin America.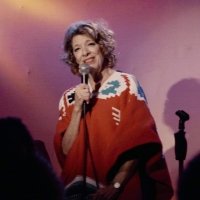 Stephanie Trudeau Brings 'Becoming Chavela' to Don't Tell Mama in March
by Stephi Wild - Feb 9, 2022
Actor/cabaret singer Stephanie Trudeau will return to Don't Tell Mama, 343 West 46th Street, on March 3 at 7:00 PM in the updated version of her docu-cabaret musical, 'Becoming Chavela.'
Jeff Flaster Makes NYC Cabaret Debut In Unique, Multi-Genre Show
by A.A. Cristi - Feb 4, 2022
New York-based composer and singer Jeff Flaster, a "full-time musician, part-time ne'er-do-well,' will make his New York City nightclub debut with Take the Moment, an unusual evening of song and story that includes parody, pop, rock, Beethoven, and original music by Flaster. He'll be accompanied on piano by his Music Director, Matthew Martin Ward.
BRUCE SABATH'S SEARCHING FOR TEVYE Encore Dates Now Set For February
by A.A. Cristi - Jan 27, 2022
Bruce Sabath's one-man show Searching for Tevye will have two encore performances at Don't Tell Mama, February 10th and 11th, 7pm. These performances were originally scheduled for mid-January, but had to be canceled due to the Omicron surge. With cases now trended down, Bruce is thrilled to bring his story back to theater-goers in February.