Latest News on Lisa Viggiano
Lisa Viggiano News
Photos: September 13th THE LINEUP WITH SUSIE MOSHER at Birdland Theater by Matt Baker
by Stephen Mosher - Sep 20, 2022
It was another great week at THE LINEUP and Matt Baker has the photographic evidence.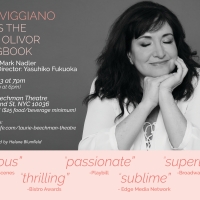 LISA VIGGIANO SINGS THE JANE OLIVOR SONGBOOK Opens at The Laurie Beechman Theatre October 13th
by Stephen Mosher - Sep 2, 2022
Lisa Viggiano will play her new Jane Oliver-themed cabaret show in October at the Laurie Beechman Theatre.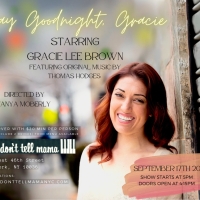 Gracie Lee Brown and Thomas Hodges Bring Ten Years of Performing Together to Don't Tell Mama NYC With SAY GOODNIGHT, GRACIE
by Stephi Wild - Aug 29, 2022
A light-hearted, gut-punching, mournful dissection of singlehood, love, romance, loss, and maybe most importantly: an indomitable desire for Gavin Creel. But, every Say Goodnight, Gracie is different. There's a wonderful rotation of musicians including bassists, vocalists, saxophonists, and my personal favorite: a very nervous dad, playing the Ukulele.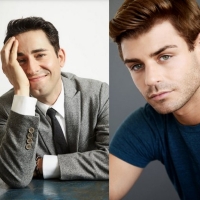 John Lloyd Young, Garrett Clayton, Sally Struthers & More To Take Part in HELP IS ON THE WAY XXVI: BROADWAY & BEYOND
by Chloe Rabinowitz - Jul 6, 2022
Help Is On The Way XXVI: BROADWAY & BEYOND 26th annual gala will take place on Sunday, August 7th at Marines' Memorial Theatre. The gala is a benefit for Project Open Hand and The Richmond/Ermet Aid Foundation Small Emergency Grants Program.
Photos: BLUE WAVE REUNION 2022: SAVE OUR DEMOCRACY FUNDRAISER at The Laurie Beechman Theatre by Helane Blumfield
by Stephen Mosher - May 31, 2022
The popular political fundraiser plays The Laurie Beechman Theatre and Helane Blumfield is there to capture it for Broadway World Cabaret.
BLUE WAVE REUNION 2022: Save Our Democracy Fundraiser Plays At The Laurie Beechman Theatre, May 27
by A.A. Cristi - May 16, 2022
On Friday, May 27, producer Stephen Hanks and the performers of the series' CABARET CAMPAIGNS: BLUE WAVE 2018 and THE VOTING RIGHTS SHOW 2020, will reunite at the Laurie Beechman Theater at 6:30 PM. The evening is hosted by Hanks, with music director Tracy Stark.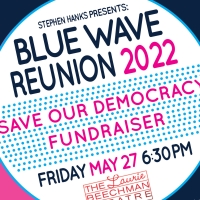 Stephen Hanks Presents BLUE WAVE REUNION 2022: SAVE OUR DEMOCRACY FUNDRAISING SHOW
by A.A. Cristi - Apr 6, 2022
Seven months prior to the 2018 Midterm Elections, Cabaret Show Producer, Publicist, and Performer Stephen Hanks launched a series of five variety shows as fundraisers for Democratic Senate, Congress, and State Legislature candidates.
Music at the Mansion Premieres At The Thorne Mansion in Morristown
by Stephi Wild - Mar 21, 2022
NiCori Studios & Productions announces the premiere of the long running Bloomfield series 'Music at the Mansion' at its new location at the historic Thorne Mansion in Morristown on Sunday, March 27 at 3pm.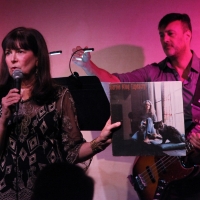 BWW Review: Deborah Zecher Takes Don't Tell Mama Crowd to Schul with JEWISH CAROLING
by Stephen Mosher - Dec 7, 2021
Deborah Zecher's new cabaret show is a tribute to three women... and community.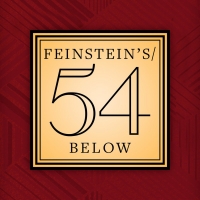 Bonnie Milligan and Natalie Walker, Kelli Barrett and Jarrod Spector & More This Week at Feinstein's/54 Below
by Chloe Rabinowitz - Oct 11, 2021
This week, FEINSTEIN'S/54 BELOW, Broadway's Supper Club & Private Event Destination, will present some of the brightest stars from Broadway, cabaret, jazz, and beyond.