Latest News on Laurie Krauz
Laurie Krauz News
Photos: BLUE WAVE REUNION 2022: SAVE OUR DEMOCRACY FUNDRAISER at The Laurie Beechman Theatre by Helane Blumfield
by Stephen Mosher - May 31, 2022
The popular political fundraiser plays The Laurie Beechman Theatre and Helane Blumfield is there to capture it for Broadway World Cabaret.
BLUE WAVE REUNION 2022: Save Our Democracy Fundraiser Plays At The Laurie Beechman Theatre, May 27
by A.A. Cristi - May 16, 2022
On Friday, May 27, producer Stephen Hanks and the performers of the series' CABARET CAMPAIGNS: BLUE WAVE 2018 and THE VOTING RIGHTS SHOW 2020, will reunite at the Laurie Beechman Theater at 6:30 PM. The evening is hosted by Hanks, with music director Tracy Stark.
The Arts & Climate Initiative and Sacred Stages, LLC Presents A Livestream Of EARTH INTENTION: A CLIMATE CABARET
by A.A. Cristi - Apr 25, 2022
The Arts & Climate Initiative (formerly The Arctic Cycle), in collaboration with Sacred Stages, LLC presents a live streamed performance of Earth Intention: A Climate Cabaret, a celebration of our beautiful planet with renowned singers and musicians, and expert speakers on environmental issues. The event is taking place at The Plum @ Traver Hollow House, a private salon space in the Catskill Mountains of New York State, and made available to people everywhere.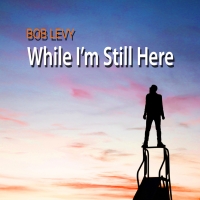 BWW Album Review: With WHILE I'M STILL HERE Bob Levy Shows Why He's Not Going Anywhere Anytime Soon
by Stephen Mosher - Apr 17, 2022
For his eleventh CD Bob Levy gets some artistic friends to showcase his storytelling skills in style.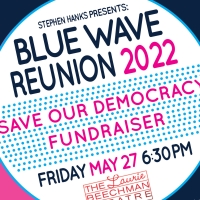 Stephen Hanks Presents BLUE WAVE REUNION 2022: SAVE OUR DEMOCRACY FUNDRAISING SHOW
by A.A. Cristi - Apr 6, 2022
Seven months prior to the 2018 Midterm Elections, Cabaret Show Producer, Publicist, and Performer Stephen Hanks launched a series of five variety shows as fundraisers for Democratic Senate, Congress, and State Legislature candidates.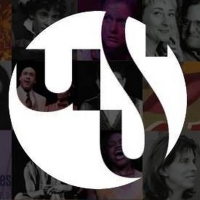 Urban Stages to Present WINTER RHYTHMS With Steve Ross, Richard Skipper & More
by Chloe Rabinowitz - Nov 23, 2021
Urban Stages has announced its 13th annual awarding-winning cabaret series, Winter Rhythms, returning live to its 30th Street theater December 7th through December 19th and benefiting Urban Stages' Outreach, Arts in Education programs.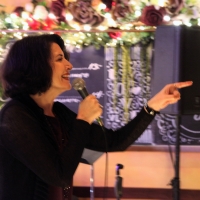 BWW Review: Meg Flather and Tracy Stark Bring Life, Love, and Girl Power to The West Bank Cafe
by Stephen Mosher - Jun 1, 2021
It's been a long time for Meg Flather and for her fans, but everyone left The West Bank sated and smiling after a dinner music set that ranks as full-blown cabaret show.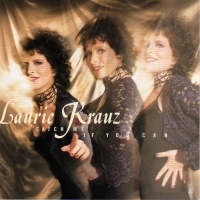 BWW CD Review: Laurie Krauz CATCH ME IF YOU CAN Shows Strong, Spectacular Staying Power
by Stephen Mosher - Mar 24, 2021
Twenty years ago a jazz singer released one of the most enjoyable albums on the market, and two decades later we are still waiting for a follow up CD... and we would wait forever.
BWW Feature: The Elevator Pitch In The Digital Age
by Stephen Mosher - Dec 3, 2020
In the age of digital promotion, there is one surefire way to open doors for yourself: having an online presence.
BWW Feature: Stephen Mosher's Pandemic Playlist Number Twenty
by Stephen Mosher - Apr 18, 2020
Stephen Mosher returns with his 20th Pandemic Playlist featuring the great talents of the nightclub industry.