Latest News on Jim Lehrer
Jim Lehrer News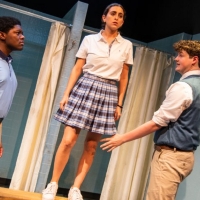 Urban Stages Adds Performance of GRATITUDE by Oren Safdie
by Chloe Rabinowitz - Jun 22, 2022
Due to popular demand, the critically acclaimed play GRATITUDE written by playwright Oren Safdie, and directed by Maria Mileaf, will add an additional performance on Monday, June 27 at 7:30 PM.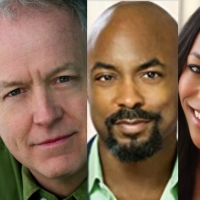 Reed Birney, Terence Archie, Nikki M. James & A.J. Shively to be Honored at Urban Stages' 38th Annual Benefit
by Chloe Rabinowitz - May 5, 2022
This year's honorees have all starred on the Urban Stages stage during their careers and include Tony Award winner Reed Birney will be presented with Urban Stages' Luminary Award and Terence Archie, Nikki M. James, and AJ Shively will receive a mid-career award.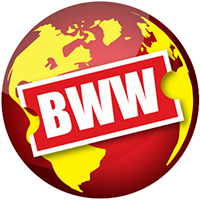 Baryshnikov Arts Center Presents SEVEN PILLARS By Andy Akiho Performed By Sandbox Percussion
by Stephi Wild - Mar 18, 2022
The Baryshnikov Arts Center (BAC) is pleased to present the New York Premiere of Seven Pillars by composer and performer Andy Akiho, performed by Sandbox Percussion, with stage direction and lighting design by Michael Joseph McQuilken.
Maryann Plunkett, Jay O. Sanders and More Star in CHRISTMAS EVE 1953 Online Reading to Benefit Shadowland Stages
by Chloe Rabinowitz - Dec 10, 2020
SHADOWLAND STAGES today announced that the theatre will present a special online benefit reading of CHRISTMAS EVE 1953, a short story by Tom Hanks that has been adapted for the stage by SHADOWLAND STAGES' artistic associate, James Glossman.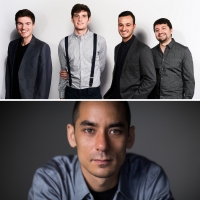 Sandbox Percussion Releases Andy Akiho's 'Haiku 2'
by Kaitlin Milligan - Feb 13, 2020
On Thursday, February 13, 2020, the New York-based ensemble Sandbox Percussion releases Andy Akiho's Haiku 2 as a music video and single from its debut album, And That One Too (Coviello Classics).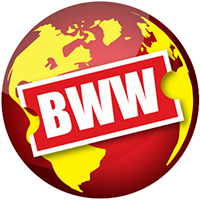 Florida Studio Theatre And Bookstore1Sarasota Present Annual PoetryLife
by Julie Musbach - Jan 21, 2019
Florida Studio Theatre (FST) and BookStore1Sarasota present PoetryLife for its 8th consecutive year on Monday, February 18, a unique celebration of poetry and the power of the written word.
Reed Birney And Annaleigh Ashford Appear On Stage as Part of Urban Stages 30 Year Retrospective
by Julie Musbach - Nov 5, 2018
The Urban Stages' Retrospective (October 11- November 10) will feature ten plays from the past three decades. In addition, there will be a special musical evening celebrating selections from past Urban Stages' musicals on November 5 and two family-friendly shows that have toured schools and libraries via Urban Stages' Outreach.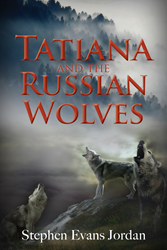 New Novel Weaves a Spellbinding Web of Secrets, Suspense, and Misdeeds...
by Robert Diamond - Oct 1, 2018

BWW Review: STRANGERER Things on Stage at The Catastrophic Theatre
by Pnina Topham - May 30, 2018
STRANGERER things take place at the 2004 presidential debate, when President George W. Bush and Senator John Kerry decide to murder PBS newsman and debate moderator Jim Lehrer. Absurdist playwright Mickle Maher's funny and farcical reimagining of the debate is as ambitious conceptually as it is comedically.
BWW Review: JIM LEHRER AND THE THEATER AND ITS DOUBLE AND JIM LEHRER'S DOUBLE - Double the Jims, Double the Fun
by Pnina Topham - May 30, 2018
JIM LEHRER AND THE THEATER AND ITS DOUBLE AND JIM LEHRER'S DOUBLE is strange, evocative, terrifying, and hilarious. For audiences seeking something out of the ordinary, for those who welcome intellectual challenges, and for folks who want a really big laugh, buy a ticket today.
Jim Lehrer Videos
VIDEO: LATE NIGHT with JIMMY FALLON Spoofs Presidential Debate
by Caryn Robbins - Oct 5, 2012
On last night's LATE NIGHT WITH JIMMY FALLON on NBC, the late night talk show host spoofed the Presidential Debate. Check out the hilarious clip with Fallon as Mitt Romney who tells 'Jim Lehrer' to "Shut The F*** Up"!