Latest News on Frank Dain
Frank Dain News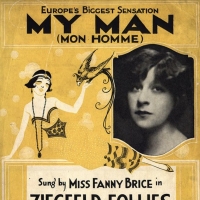 Playwright Chip Deffaa Releases 'Fanny Brice: The Real Funny Girl' Album
by Marissa Tomeo - May 14, 2022
Playwright Chip Deffaa, who wrote and directed the Off-Broadway musical 'One Night with Fanny Brice' (published/licensed by Leicester Bay Theatricals), has just released an album of Fanny Brice herself performing songs heard in that show. 
Photos: See Liz Callaway, Tovah Feldshuh & More on the Red Carpet of the American Songbook Association Gala
by Genevieve Rafter Keddy - May 10, 2022
American Songbook Association recently hosted the Third Annual Gala to honor Stephen Schwartz on Monday, May 9 at 7:30 PM. Schwartz - the Oscar, Grammy and Tony-winning composer and lyricist of Wicked, Pippin, Godspell and more - received the 2022 ASA Lifetime Achievement Award.
BWW Interview: Carolyn Montgomery of AMERICAN SONGBOOK ASSOCIATION 2022 GALA at Merkin Hall At Kaufman Music Center
by Michael Walters - May 5, 2022
The 2022 American Songbook Association Gala will honor Stephen Schwartz on Monday, May 9 -An interview with ASA co-founder Carolyn Montgomery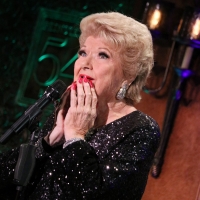 Photos: Marilyn Maye: 94, Of Course There's More! at Feinstein's/54 Below
by Kevin Alvey - Apr 21, 2022
'Marilyn Maye: 94, Of Course There's More!' at Feinstein's/54 Below in NYC. Marilyn Maye celebrated her 94th birthday with a run of 10 shows in the NYC Nightclub. Featuring songs from the Great American Songbook and from the Broadway stage, Marilyn brought her special brand of energetic positivity to the Manhattan crowd and shows no signs of slowing down!
BWW Review: MAC AWARDS CEREMONY at Symphony Space Featuring The Photography of Helane Blumfield
by Stephen Mosher - Apr 15, 2022
The thirty-sixth annual MAC Awards were presented on Tuesday night in a ceremony that was widely remarked upon for the length of its duration.
Photos: On the Red Carpet at the 2022 MAC AWARDS
by Genevieve Rafter Keddy - Apr 13, 2022
The 36th MAC Award Winners were announced Tuesday, April 12, 2022 at a LIVE ceremony at NYC's Symphony Space. BroadwayWorld was there and you can check out the photos here!
Chip Defaa's Album AL JOLSON'S BROADWAY Out Now
by Marissa Tomeo - Mar 6, 2022
ASCAP Award-winning writer/producer Chip Deffaa's new CD, 'Al Jolson's Broadway,' is out now. An outgrowth of shows Deffaa has written and directed at New York's 13th Street Theater, the album features rare early recordings of Jolson (from Deffaa's own extensive collection), when Jolson was Broadway's leading figure.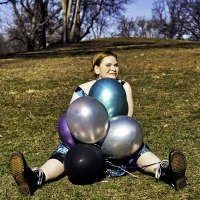 Becca Kidwell Brings Back Her Award Winning Tribute Show MY MAYBE WORLD
by Stephi Wild - Jan 10, 2022
Becca Kidwell reprises My Maybe World: The Music of Mary Chapin Carpenter, which won the 2021 Broadway World Cabaret Award for Best Tribute Show, on Sunday, January 30th at Don't Tell Mama. 
Burman and Wallowitch Winners Announced
by Stephi Wild - Nov 17, 2021
The Burman Award finalists were: Bob Levy and Alyce Finell. The Wallowitich Award finalists were: Alex Goldie Golden and Billy Recce.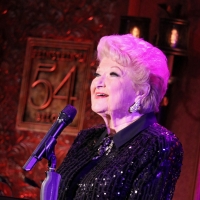 Photos: Marilyn Maye Autumn at Feinstein's 54 Below
by Kevin Alvey - Nov 7, 2021
Marilyn Maye kicks off the fall holiday season with live shows at Feinstein's 54 Below in NYC