Latest News on Lennie Watts
Lennie Watts News
Review: ANYBODY HAVE A MAP? at Don't Tell Mama Drops Shannon Daley Off Where She Belongs: On A Cabaret Stage
by Stephen Mosher - Jun 21, 2022
With her NYC Cabaret debut, Shannon Daley has displayed a foundation built on talent and training, and desire to put in the time and work.
BWW Review: ME AND BOBBY PEACO at Don't Tell Mama Shines A Light On Friendship And Storytelling
by Stephen Mosher - Jun 9, 2022
New York-based cabaret artist Helane Blumfield and Florida-based Maestro Bobby Peaco didn't let a thousand (ish) miles stand in the way of making a great cabaret show, as they demonstrated last week with ME AND BOBBY PEACO.
Shannon Daley Returns To Don't Tell Mama With 'Anybody Have A Map?'
by Nicole Rosky - Jun 5, 2022
Directed by Lennie Watts, with Musical Director Steven Ray Watkins, Sean Murphy on Bass, and Don Kelly on Drums, and featuring her son, Rafi Martinez - this show takes us on Shannon's personal journey through becoming an empty nester and rediscovering and pursuing her dreams during a pandemic. There is an eclectic mix of songs from new and old artists from Broadway, American Songbook, Rock and Pop hits, as well as four parodies that she wrote. This show premiered at Don't Tell Mama on October 3, 2021.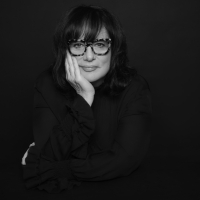 BWW Interview: Helane Blumfield of ME AND BOBBY PEACO at Don't Tell Mama
by Stephen Mosher - Jun 1, 2022
Cabaret performer and photographer Helane Blumfield returns to Don't Tell Mama and Bobby Peaco returns to Manhattan. As the days count down to opening night, Helane chats with Broadway World Cabaret about their new show.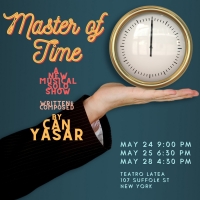 MASTER OF TIME By M. Can Yasar Comes to Teatro Latea
by Stephi Wild - May 20, 2022
After the successful workshop performance at New Works Series, this time M. Can Yasar is coming with a one-person musical "Master of Time" at Teatro Latea.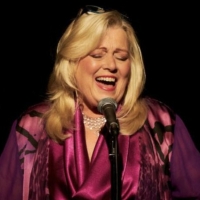 Linda Kahn Performs Her Solo Show, SAY YES! at The Laurie Beechman Theatre This Month
by Stephi Wild - May 13, 2022
Vocalist Linda Kahn returns with her solo cabaret debut show, Say Yes! on Wednesday, May 25 at 7 PM at the Laurie Beechman Theatre. She will be accompanied by Music Director Christopher Denny on piano and Jay Leonhart on bass. Jeff Harnar directs.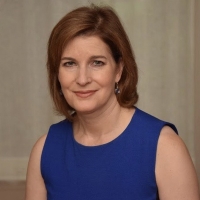 The Marlene Meyerson JCC Manhattan Presents BROADWAY'S BEST FOR PARKINSON'S: THE POWER OF MUSIC!
by A.A. Cristi - May 11, 2022
Nearly one million people in the United States are living with Parkinson's disease and about 60,000 people in this country are diagnosed each year with the brain disorder, which primarily affects motor functions.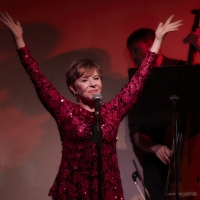 Photos: Janie Press RETIRE? WHO'S GOT TIME!?! at Don't Tell Mama Lensed by Helane Blumfield
by Stephen Mosher - May 10, 2022
Helane Blumfield is back at Don't Tell Mama, this time for Janie Press
Helane Blumfield and Bobby Peaco Reunite at Don't Tell Mama With ME AND BOBBY PEACO
by Stephen Mosher - May 4, 2022
What would it take to get Bobby Peaco to come up to New York from Florida for work? Helane Blumfield.
BWW Interview: Catching Up with SPOTLIGHT ON YOU OPEN MIC's Natasha Castillo
by Stephen Mosher - Apr 26, 2022
The power behind SPOTLIGHT ON YOU has been performing her Eighties pop music show while continuing her virutal Open Mic. Here she shares her passion with Broadway World Cabaret's readers.
Lennie Watts Videos
BWW TV: Watch Highlights from the 2013 BroadwayWorld New York Cabaret Awards at Joe's Pub!
by Stephen Hanks - Mar 1, 2014
On Sunday February 23 at Joe's Pub, BroadwayWorld.com celebrated the best New York cabaret performers, performances and shows during 2013 as voted on by more than 7,500 fans at the end of last year. With BroadwayWorld's lead New York cabaret columnist and reviewer Stephen Hanks as the host, many of the Award winners appeared to perform, and as you'll see in these videos they put on an amazingly entertaining show.