Latest News on Sally Darling
Sally Darling News
BWW Review: With TOGETHER INSIDE at Don't Tell Mama Becca Kidwell Graduates
by Stephen Mosher - May 2, 2022
With Jeff Harnar and Matt Baker by her side, Becca Kidwell's new show has a brilliant new sheen on it.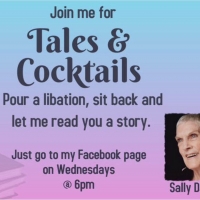 BWW Review: Sally Darling's TALES AND COCKTAILS Delivers Old-School Storytelling That's Divine... and Darling
by Stephen Mosher - Mar 22, 2021
The cabaret community darling named Sally has created something special in quarantine that needs a continued life beyond the days of lockdown.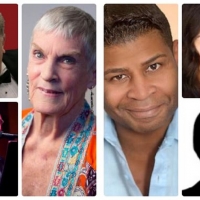 PIANO BAR LIVE! Streams Tonight With Sally Darling, Kenny Davidsen And Jamie McRae
by Chloe Rabinowitz - Feb 16, 2021
Featuring new performers with every show, the weekly Piano Bar Live! streams this Tuesday, February 16th at 7:15 pm ET, with host Scott Barbarino and guests Sally Darling, Kenny Davidsen and Jamie McRae, plus Mystery Guests and MORE!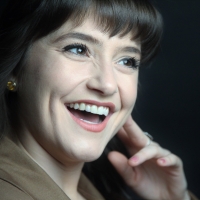 BWW Feature: And The Nominees Are... BEST VOCALIST
by Stephen Mosher - Dec 6, 2020
The Broadway World Awards are replete with talented artists when it comes to the Best Vocalist category.
BWW Feature: George Salazar & Joe Iconis Among Starry Benefit for URBAN STAGES October 22nd
by Stephen Mosher - Oct 19, 2020
URBAN STAGES lines up some heavy hitters for their virtual fundraiser premiering October 22nd!
BWW Interview: At Home With Meg Flather
by Stephen Mosher - Oct 19, 2020
Beloved by fans and the community, prolific artist and dedicated workhorse Meg Flather shares some chat about all the various ways she contributes to the industry.
RICHARD SKIPPER CELEBRATES 50th Broadcast to Feature Children's Author Ruthie Darling
by Chloe Rabinowitz - Oct 2, 2020
Richard Skipper celebrates the 50th Broadcast of Richard Skipper Celebrates with childrena??s author Ruthie Darling! Tune in below on Saturday Afternoon October 3rd at 3PM ET/12 Noon PT.
VIDEO: Watch the 30th Annual MAC Awards!
by Nicole Rosky - Mar 30, 2020
With the Coronavirus stopping all social gatherings and causing the closing of Don't Tell Mama for the duration, MAC has made a change from the previously announced event which was to be held at the club.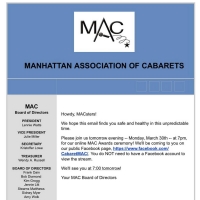 BWW Feature: MAC AWARDS Will Be Announced Live Via Facebook Monday. March 30th at 7 pm
by Stephen Mosher - Mar 29, 2020
The MAC Awards were scheduled to be celebrated on March 30th at Sony Hall. Instead they will be announced via Facebook Live from Lennie Watts' home. The times are a little different now, but the celebration of art is the same.
BWW Feature: Stephen Mosher's Pandemic Playlist Number Nine - The Stephen Sondheim Birthday Edition
by Stephen Mosher - Mar 22, 2020
For Stephen Sondheim's 90th Birthday Stephen Mosher makes a list of 90 cabaret-themed videos of his songs. It's Epic and it will be a great way to distract yourself during your time at home.
Sally Darling Videos
STAGE TUBE: NYC Theatre and Cabaret Communities Send Message of Hope with 'Let the Sunshine In'
by Stage Tube - Nov 17, 2016
In response to the recent events in the United States and all the anger, hostility, and fear that has accompanied them, over 40 performers from the New York Theatre and Cabaret communities came together this weekend and created a video of 'Let the Sunshine In' from the 1968 musical HAIR as a message of hope and love for all peoples everywhere. Click below to watch the performance!