Latest News on Andrea Marcovicci
Stage Credits
  [Broadway]
Original Broadway Production, 1993
Carmen Benti
  [Regional (US)]
World Premiere, 1986
Chaja
  [Broadway]
Closed on the road, 1983
Performer
  [Broadway]
Closed on the road, 1977
Nefertiti
  [Broadway]
Broadway Production, 1972
Jeanne de Vionnet
Stage
Performances
  [Broadway]
Original Broadway Production, 1993
Carmen Benti
  [Regional (US)]
World Premiere, 1986
Chaja
  [Broadway]
Closed on the road, 1983
Performer
  [Broadway]
Closed on the road, 1977
Nefertiti
  [Broadway]
Broadway Production, 1972
Jeanne de Vionnet
Andrea Marcovicci News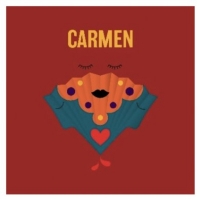 MasterVoices Announces 2022-23 Season Featuring CARMEN, a Daniel Rein World Premiere & More
by Chloe Rabinowitz - Jul 20, 2022
MasterVoices has announced details of the chorus' 81st season, celebrating the power of the human voice to unite, inspire and connect since 1941. The 2022-23 season opens on October 25 at the Rose Theater at Jazz at Lincoln Center with Mr. Sperling leading a concert staging of Bizet's Carmen in its original Opéra Comique version.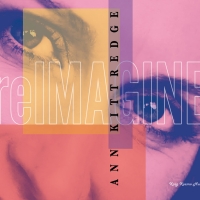 Ann Kittredge's Debut Album 'reIMAGINE' Available on All Digital Platforms Today
by Chloe Rabinowitz - May 16, 2022
It's today! Award-winning vocalist Ann Kittredge's debut recording reIMAGINE, a specially curated collection of songs uniquely re-imagined and produced by award-winning songwriter and record producer Paul Rolnick, is available on all digital platforms as of today, May 16, 2022.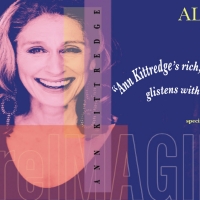 Ann Kittredge To Celebrate Release of Debut Album reIMAGINE at The Laurie Beechman Theatre
by Chloe Rabinowitz - May 2, 2022
In celebration of her soon to be released album Ann Kittredge:reIMAGINE(Jazzheads, Inc./King Kozmo Music), a specially curated collection of songs uniquely re-imagined, Ms. Kittredge, will appear at The Laurie Beechman Theatre (407 West 42nd Street – between 9th & 10th Avenues) on Thursday, May 26th at 7pm.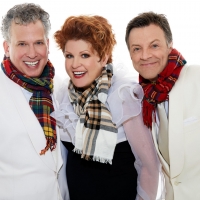 A SWINGING BIRDLAND CHRISTMAS Will Play Twelfth Year at Birdland Starring Blackhurst, Caruso, and Stritch
by Stephen Mosher - Nov 21, 2021
Billy, Klea and Jim are back for a twelfth year with their smash-hit holiday show... and lots of Christmas lights.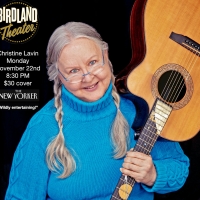 Christine Lavin to Celebrate 25th Solo Album at Birdland Theater
by Chloe Rabinowitz - Nov 2, 2021
BIRDLAND THEATER will present Christine Lavin for one show only on Monday, November 22 at 8:30 PM. The New York City-based singer, songwriter, guitarist, recording artist, author, and videographer will present a selection of her most requested songs with a unique modern twist.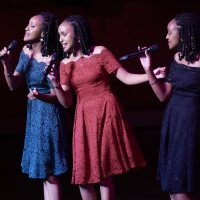 BWW Review: THE MELODY LINGERS ON - The Mabel Mercer Foundation Salutes Irving Berlin at Rose Hall
by Ricky Pope - Oct 28, 2021
THE MELODY LINGERS ON: A GALA TRIBUTE TO THE SONGS OF IRVING BERLIN was a gathering of some of the biggest names in the cabaret world. There's something a little odd about celebrating the intimate art of cabaret in a Broadway-sized theatre like Rose Hall, but to be honest it was one of the few venues sizable enough to hold all the cabaret fans who came to see this fine collection of talented artists. There were performances from Sandy Stewart, Jeff Harner, Andrea Marcovicci, Eric Yves Garcia, Karen Oberlin, David LaMarr, Natalie Douglas, Stacy Sullivan & Todd Murray, Karen Akers, Steve Ross, Amra-Faye Wright, Klea Blackhurst, Billy Stritch, Aisha de Haas, Christine Andreas, Sidney Myer, Karen Mason, Nicolas King, Mark Nadler, and the Moipai Triplets. In addition to these wonderful performers, we were treated to some of NYC's best musicians including Ray Marchicka, Steve Doyle, Jon Weber, Bill Charlap, Darnell White, Alex Rybeck, Mark Hummel, Michael Rice, and Tracy Stark.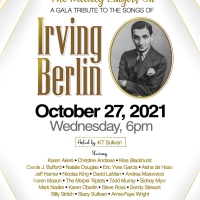 Mabel Mercer Foundation Gears Up For CABARET CONVENTION October 25 - 27
by Stephen Mosher - Oct 18, 2021
The Mabel Mercer Foundation, led by KT Sullivan shows resilience as it evolves with the changing times and pandemic needs, presenting streaming and live performances for the 2021 Cabaret Convention.
Birdland Announces November Programming Featuring Jason Kravits, Linda Purl with Billy Stritch Trio & More
by Chloe Rabinowitz - Oct 13, 2021
Birdland Jazz Club and Birdland Theater are open this November with a full slate of nightly performances!  At Birdland Jazz Club, catch Bill Charlap Duets with Houston Person, Jon Faddis, Chris Potter and Ron Carter, Peter Cincotti, Jihye Lee Big Band, The Hot Sardines, and more.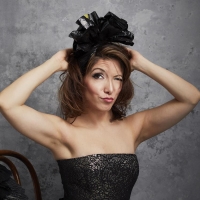 Christina Bianco to Perform Farewell Show A LOT TO UNPACK at Birdland Theater
by Chloe Rabinowitz - Sep 27, 2021
BIRDLAND THEATER will present Christina Bianco in her new show "A Lot to Unpack" on Friday, October 15 and Saturday, October 16 at 8:30 PM. Her bags are packed for London but before she leaves her hometown this globetrotting, genre-crossing, multi-voiced, multi-wig-wearing funny girl has some serious unpacking to do.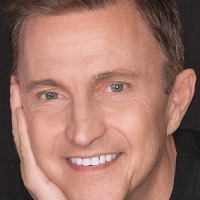 BWW Interview: Jeff Harnar On KNOWing How To Make His Heart SING SONDHEIM
by Gil Kaan - Sep 7, 2021
Multi-awarded cabaret singer Jeff Harnar will make his Feinstein's at Vitello's debut with his cabaret act I KNOW THINGS NOW: JEFF HARNAR SINGS SONDHEIM September 30, 2021. With a lengthy resume as an opening act. Jeff has played some of the biggest venues, including Carnegie Hall, all over the world. Had the chance to find out what THINGS Jeff KNOWS NOW.
Andrea Marcovicci Videos
BWW TV: Chatting with The Stars Of S.T.A.G.E. 2016
by Michael Sterling - Jun 28, 2016
The Southland Theatre Artists Goodwill Event (S.T.A.G.E.) Benefit titled Sondheim 5, took place June 18th at Beverly Hills' beautiful Wallis Annenberg Center for the Performing Arts in benefit of AIDS Project Los Angeles.  The much anticipated event, was once again directed by David Galligan.  Michael Orland served as Musical Director, with Choreography by Lee Martino; and BroadwayWorld TV's own Michael Sterling was on hand to talk to the stars just prior to their first of two performances.
Andrea Marcovicci Frequently Asked Questions
How many Broadway shows has Andrea Marcovicci been in?
Andrea Marcovicci has appeared on Broadway in 4 shows.
How many West End shows has Andrea Marcovicci been in?
Andrea Marcovicci has not appeared in the West End