Latest News on Karen Oberlin
Karen Oberlin News
BLUE WAVE REUNION 2022: Save Our Democracy Fundraiser Plays At The Laurie Beechman Theatre, May 27
by A.A. Cristi - May 16, 2022
On Friday, May 27, producer Stephen Hanks and the performers of the series' CABARET CAMPAIGNS: BLUE WAVE 2018 and THE VOTING RIGHTS SHOW 2020, will reunite at the Laurie Beechman Theater at 6:30 PM. The evening is hosted by Hanks, with music director Tracy Stark.
Photos: Karen Akers Makes Birdland Debut With New Concert WATER UNDER THE BRIDGE
by Chloe Rabinowitz - Apr 27, 2022
Birdland presented singer/actress Karen Akers, who premiered a brand new, very personal concert on Monday, April 25.  The show, titled "Water Under The Bridge," was musical directed by Alex Rybeck, with Tom Hubbard on bass.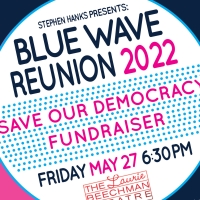 Stephen Hanks Presents BLUE WAVE REUNION 2022: SAVE OUR DEMOCRACY FUNDRAISING SHOW
by A.A. Cristi - Apr 6, 2022
Seven months prior to the 2018 Midterm Elections, Cabaret Show Producer, Publicist, and Performer Stephen Hanks launched a series of five variety shows as fundraisers for Democratic Senate, Congress, and State Legislature candidates.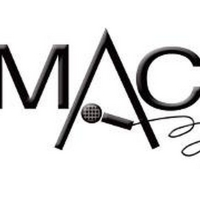 2022 MAC Award Nominees Announced
by Chloe Rabinowitz - Mar 7, 2022
The Manhattan Association of Cabarets has announced the 2022 MAC Award nominees. The nominees were determined by votes cast by the active MAC membership, except for the song and recording categories, which were determined by special committees.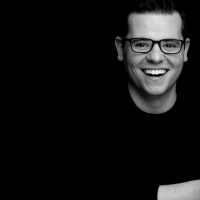 BWW Interview: THERE ARE NO ONE-PERSON SHOWS: Cabaret Director, Marc Tumminelli
by Ricky Pope - Nov 7, 2021
So what does a cabaret director do? Today in my ongoing series, THERE ARE NO ONE-PERSON SHOWS, we will find out from one of the busiest cabaret directors in New York, Marc Tumminelli. Marc is the founder of Broadway Workshop, which provides year-round, professional-level classes and workshops for kids 8-19 with some of the finest artists working on Broadway and in the West End. He is also the founder of Project Broadway, a non-profit that provides scholarship opportunities to young performers.
Photo Flash: Helane Blumfield's Camera Captures THE MELODY LINGERS ON, The 2021 Cabaret Convention at Rose Hall
by Stephen Mosher - Oct 31, 2021
Broadway World Cabaret's resident photojournalist Helane Blumfield was on hand to document the return to live performing of the cabaret convention.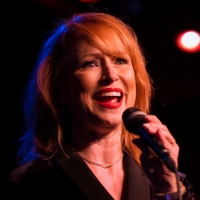 Photos: Karen Oberlin Celebrates Lorenz Hart At Birdland
by A.A. Cristi - Oct 28, 2021
Karen Oberlin brought a brand-new celebration of Lorenz "Larry" Hart to the Birdland stage on Monday night.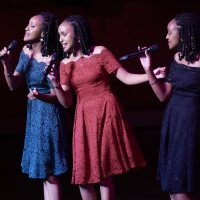 BWW Review: THE MELODY LINGERS ON - The Mabel Mercer Foundation Salutes Irving Berlin at Rose Hall
by Ricky Pope - Oct 28, 2021
THE MELODY LINGERS ON: A GALA TRIBUTE TO THE SONGS OF IRVING BERLIN was a gathering of some of the biggest names in the cabaret world. There's something a little odd about celebrating the intimate art of cabaret in a Broadway-sized theatre like Rose Hall, but to be honest it was one of the few venues sizable enough to hold all the cabaret fans who came to see this fine collection of talented artists. There were performances from Sandy Stewart, Jeff Harner, Andrea Marcovicci, Eric Yves Garcia, Karen Oberlin, David LaMarr, Natalie Douglas, Stacy Sullivan & Todd Murray, Karen Akers, Steve Ross, Amra-Faye Wright, Klea Blackhurst, Billy Stritch, Aisha de Haas, Christine Andreas, Sidney Myer, Karen Mason, Nicolas King, Mark Nadler, and the Moipai Triplets. In addition to these wonderful performers, we were treated to some of NYC's best musicians including Ray Marchicka, Steve Doyle, Jon Weber, Bill Charlap, Darnell White, Alex Rybeck, Mark Hummel, Michael Rice, and Tracy Stark.
BWW Review: Karen Oberlin and BEWITCHED: THE LIFE AND LYRICS OF LORENZ HART Present Mr. Hart With Elegance and Affection at Birdland
by Stephen Mosher - Oct 27, 2021
When it came time for her tribute show to Lorenz Hart, Karen Oberlin lined up the great songs and the great musicians to create an evening of entertainment very close to her heart.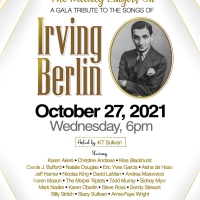 Mabel Mercer Foundation Gears Up For CABARET CONVENTION October 25 - 27
by Stephen Mosher - Oct 18, 2021
The Mabel Mercer Foundation, led by KT Sullivan shows resilience as it evolves with the changing times and pandemic needs, presenting streaming and live performances for the 2021 Cabaret Convention.
Karen Oberlin Videos
BWW TV: Watch Beth Leavel, John Bolton, Julia Murney & More Sing from the Golden Age in BROADWAY BY THE YEAR!
by BroadwayWorld TV - Apr 4, 2015
The latest edition covered 1941 to 1965, featuring songs from Oklahoma, Carousel, Finian's Rainbow, Kiss Me Kate, The Pajama Game, My Fair Lady, West Side Story, Oliver!, Hello Dolly, How to Succeed in Business Without Really Trying and more. BroadwayWorld brings you highlights from the evening below!