Latest News on Barry Levitt
Stage Credits
Productions
[Off-Broadway, 2006]
Director
[Broadway, 1995]
Orchestrations/Vocal Arrangements
Conductor
Musical Director
Orchestrator
Vocal Music Arranger
[Broadway, 1991]
Musical Director
Writing
Conceiver
Stage
Productions
[Off-Broadway, 2006]
Director
[Broadway, 1995]
Orchestrations/Vocal Arrangements
Conductor
Musical Director
Orchestrator
Vocal Music Arranger
[Broadway, 1991]
Musical Director
Writing
Conceiver
Barry Levitt News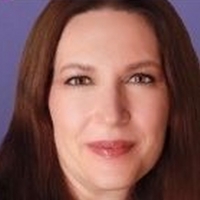 Pangea to Present Final Performance of Kati Neiheisel In YESTERDAY...ONCE MORE, March 26
by A.A. Cristi - Mar 11, 2022
Kati Neiheisel stars in Yesterday...Once More, Saturday, March 26 at 7:00 pm at Pangea, with musical director Gregory Toroian on piano; Skip Ward on bass; David Silliman on drums; and directed by Lina Koutrakos.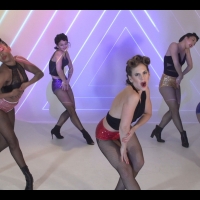 BWW Exclusive: Dawn Derow Releases Music Video From Album MY SHIP: SONGS FROM 1941
by Stephen Mosher - Jan 4, 2022
Dawn Derow's hit cabaret show has been laid down in the recording studio, and the first music video has been released in a Broadway World exclusive.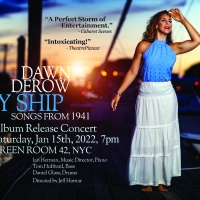 Dawn Derow Brings CD Release Celebration Show to the Green Room 42
by Stephi Wild - Dec 13, 2021
On December 10, ZOHO Music, a latin, jazz, and rock indie CD label, is releasing the studio recorded CD version of My Ship: Songs From 1941, which Dawn Derow will celebrate with a One-Night-Only return of the award-winning show at New York's Green Room 42 on January 15, 2022 at 7 pm.
Kati Neiheisel Will Appear in YESTERDAY...ONCE MORE: A Celebration Of The Carpenters
by Stephi Wild - Sep 11, 2021
A new show celebrating the musical legacy of the Carpenters has been announced, with songs written by Richard Carpenter and John Bettis, Hal David and Burt Bacharach, Paul Williams and Roger Nichols, Leon Russell and more!
Raissa Katona Bennett, Doris Dear, Terese Genecco and Deborah Stone to Join PIANO BAR LIVE!
by Chloe Rabinowitz - Jun 22, 2021
Featuring new performers with every show, the weekly, award-winning Piano Bar Live! (PBL!) streams this Tuesday, June 22 at 7:15 pm ET, with host Scott Barbarino and guests Raissa Katona Bennett, Doris Dear, Terese Genecco and Deborah Stone, plus Mystery Guests and MORE!
New and Upcoming Releases For the Week of December 21 - MOULIN ROUGE! Songbook, ESTELLA SCROOGE Cast Recording, and More!
by Stephi Wild - Dec 23, 2020
This week's list includes the songbook to Moulin Rouge! the Musical. Also, check out the Estella Scrooge cast album featuring Danny Burstein, Betsy Wolfe, Lauren Patten, Patrick Page, Carolee Carmello, and more.
Marilyn Michaels Releases New Album LET THERE BE NIGHT
by A.A. Cristi - Dec 17, 2020
Singer Comedienne, Marilyn Michaels has released a new Album---Let There Be Night, 70th Anniversary CD.
BWW Interview: Sue Matsuki of WINTER RHYTHMS at Urban Stages
by Stephen Mosher - Nov 21, 2020
Six online concerts will replace 20 show in person... but you know with Urban Stages involved, the shows will be good.
Urban Stages Announces 12th Annual WINTER RHYTHMS
by Chloe Rabinowitz - Nov 12, 2020
Urban Stages has announced its 12th annual awarding-winning cabaret series, Winter Rhythms, streaming online between November 30th through December 18th and benefiting Urban Stages' Outreach, Arts in Education programs.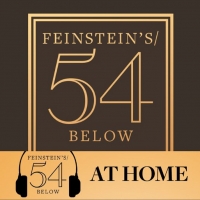 WATCH: A Very Broadway Mother's Day on #54BelowAtHome at 6:30pm!
by Taylor Brethauer-Hamling - May 10, 2020
Feinstein's/54 Below continues their #54BelowAtHome series tonight with A Very Broadway Mother's Day!
Barry Levitt Frequently Asked Questions
How many shows has Barry Levitt written?
Barry Levitt has written 1 shows including Her Song (Conceiver).