Latest News on Sandra Bargman
Latest News on Sandra Bargman
Stage Credits
  [New York]
Reading, 2005
Performer
Sandra Bargman News
Photos: BLUE WAVE REUNION 2022: SAVE OUR DEMOCRACY FUNDRAISER at The Laurie Beechman Theatre by Helane Blumfield
by Stephen Mosher - May 31, 2022
The popular political fundraiser plays The Laurie Beechman Theatre and Helane Blumfield is there to capture it for Broadway World Cabaret.
BLUE WAVE REUNION 2022: Save Our Democracy Fundraiser Plays At The Laurie Beechman Theatre, May 27
by A.A. Cristi - May 16, 2022
On Friday, May 27, producer Stephen Hanks and the performers of the series' CABARET CAMPAIGNS: BLUE WAVE 2018 and THE VOTING RIGHTS SHOW 2020, will reunite at the Laurie Beechman Theater at 6:30 PM. The evening is hosted by Hanks, with music director Tracy Stark.
The Arts & Climate Initiative and Sacred Stages, LLC Presents A Livestream Of EARTH INTENTION: A CLIMATE CABARET
by A.A. Cristi - Apr 25, 2022
The Arts & Climate Initiative (formerly The Arctic Cycle), in collaboration with Sacred Stages, LLC presents a live streamed performance of Earth Intention: A Climate Cabaret, a celebration of our beautiful planet with renowned singers and musicians, and expert speakers on environmental issues. The event is taking place at The Plum @ Traver Hollow House, a private salon space in the Catskill Mountains of New York State, and made available to people everywhere.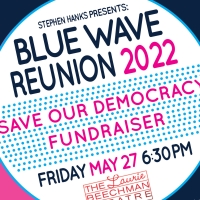 Stephen Hanks Presents BLUE WAVE REUNION 2022: SAVE OUR DEMOCRACY FUNDRAISING SHOW
by A.A. Cristi - Apr 6, 2022
Seven months prior to the 2018 Midterm Elections, Cabaret Show Producer, Publicist, and Performer Stephen Hanks launched a series of five variety shows as fundraisers for Democratic Senate, Congress, and State Legislature candidates.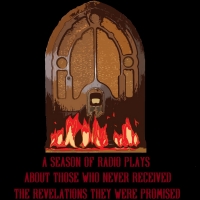 Dialogue With Three Chords Continues Their Tenth Season Of Theatre Online With THE APOCALYPSE SURVIVORS CLUB SERIES
by Chloe Rabinowitz - Feb 17, 2021
Dialogue with Three Chords is continuing their tenth season of indie theatre next week, but online. With in-person events still off the menu, the NYC-based punk rock theatre group will present 'The Apocalypse Survivors Club' virtually.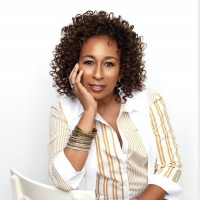 Tamara Tunie, Blair Brown, Laura San Giacomo, Emily Mann and More Join OVER AND ABOVE: WOMEN OVER 55 SPEAK
by Chloe Rabinowitz - Aug 13, 2020
In celebration of the 100th anniversary of the passage of the 19th amendment giving women the right to vote, Brooklyn's Brave New World Rep will present Over and Above: Women Over 55 Speak, August 26th, 7pm on Zoom.
Stephen Hanks' Cabaret All-Stars Fight Cancer In Memory of Charlotte Patton at Hidden Cabaret
by Stephen Hanks - Feb 24, 2020
STEPHEN HANKS' CABARET ALL-STARS FIGHT CANCER, a fundraiser dedicated to the late cabaret performer Charlotte Patton, will be presented on March 10, 2020 at 7 pm at Hidden Cabaret (at The Secret Room), Behind the Cooper Door at 707 8th Avenue, between 44th and 45th Streets. Featuring Musical Theater Composer Michael Roberts at the piano, the roster of All-Stars include: Sandra Bargman, Remy Block, Lane Bradbury, Bruce Clough, Meg Flather, Laurie Krauz, Erica Linn, Jeff Macauley, Marissa Mulder, Craig Pomranz, Scott Raneri, Julie Reyburn, Sarah Rice, Billie Roe and Tom Toce. All proceeds from ticket sales will be donated to the Melanoma Research Foundation. Main table tickets are $20 and can be purchased at www.hiddencabaret.com/march-10th.
Beach Haven's Surflight Theatre Presents Original Musical TIS THE SEASON
by Chloe Rabinowitz - Dec 13, 2019
Beach Haven's Surflight Theatre, under the leadership of Producing Artistic Director Steve Steiner, is ending its highly successful 70th anniversary season with the original musical Tis the Season. With book by Surflight favorite Andrew Foote, concept by Gail Anderson, Musical Arrangements by Steve Steiner and Direction and Choreography by Paula Hammons Sloan this toe tapping tuneful musical of joy, belief and traditions is wowing audiences through December 15th. With fantastic dancing, terrific music, a story of love, laughter, finding the joy and believing, you will leave the theatre uplifted and ready for the Holiday Season.
BLUE WAVE 2020: THE VOTING RIGHTS SHOW Comes To Hidden Cabaret At The Secret Room
by Stephi Wild - Nov 29, 2019
Seven months prior to the 2018 Midterm Elections, Cabaret Show Producer, Publicist, and Performer Stephen Hanks launched a variety show series as fundraisers for Democratic Senate, Congress, and State Legislature candidates. The critically acclaimed CABARET CAMPAIGNS: RIDE THE BLUE WAVE 2018! at Don't Tell Mama featured 28 different performers and raised more than $6,000 divided among 30 candidates. Election Day 2018 was indeed a a?oeBlue Wave,a?? as the Democrats flipped 40 seats in Congress.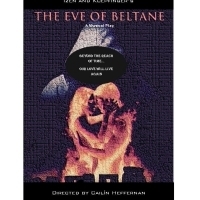 EVE OF BELTANE Will Premiere At Broadway Bound Festival
by Stephi Wild - Jul 9, 2019
Izen and Koepfinger's 'Eve of Beltane' tells the oh so familiar tale of forbidden love and examines the very fabric of its nature. Beyond time, beyond space, we find that divine love can penetrate all boundaries - race, nation, and class. This timeless drama features the music and lyrics of Joe Izen with Henry Aronson as Musical Director. Cailin Heffernan will direct. Production Stage Management is by Byron C. Saunders.