Latest News on Will Friedwald
Will Friedwald News
Album Review: What Do You Get For The Person Who Has Everything? Celia Berk's New Album NOW THAT I HAVE EVERYTHING, Of Course.
by Bobby Patrick - Sep 22, 2022
This album, more than any we have heard in a long time, sounds (and most importantly) feels like we're sitting down in a club, hearing a live performer doing her cabaret set.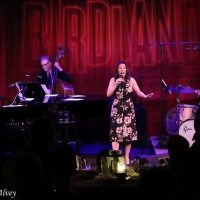 Photos: Gabrielle Stravelli and Billy Stritch Celebrate Ella and Mel at Birdland
by Stephi Wild - Sep 21, 2022
On Monday, September 19, pianist/singer Billy Stritch and award-winning jazz vocalist Gabrielle Stravelli combined their considerable talents for an evening of great music celebrating the legendary Mel Tormé and Ella Fitzgerald.
Multi-Award Winning Cabaret And Jazz Vocalist Celia Berk Releases Her 3rd Album 'Now That I Have Everything'
by A.A. Cristi - Sep 14, 2022
Celia Berk, the multi-award winning vocalist, has just released her much anticipated third studio album, Now That I Have Everything. Music Director/Pianist Tedd Firth revives the classic format of the Nat King Cole trio with bassists David Finck and Jay Leonhart and guitarist Matt Munisteri, along with percussionist Rex Benincasa on several tracks.
Birdland to Present MEL AND ELLA SWING! With Billy Stritch and Gabrielle Stravelli in September
by Chloe Rabinowitz - Aug 18, 2022
Birdland Jazz Club will present a special evening with renowned pianist and singer Billy Stritch and award-winning jazz vocalist Gabrielle Stravelli on Monday, September 19 at 7:00 PM.
Celia Berk Will Release New Album NOW THAT I HAVE EVERYTHING September 1st
by Stephen Mosher - Aug 13, 2022
Fresh on the heels of smash-hit cabaret show Celia Berk will release a new album on the Grammercy Nightengale Music label.
Monumental Theatre Will Present Liam Forde in Concert Next Month
by Stephi Wild - Jun 21, 2022
Monumental Theatre Company will present Liam Forde in Concert on July 22, 2022. Monumental patrons are encouraged to attend Liam Forde in Concert and stick around for a late night showing of the mainstage production, tick, tick… BOOM! at 10pm.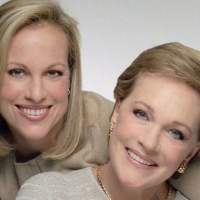 Julie Andrews, Ali Stroker, Lillias White & More to Take Part in MUSIC MONDAYS at Bay Street Theater
by Chloe Rabinowitz - Jun 10, 2022
Bay Street Theater & Sag Harbor Center for the Arts has announced the return of Music Mondays; the hit summer cabaret series that invites renowned artists and Tony Award-winners to perform for audiences and share stories of their time on and off the stage.
Morristown Jazz & Blues Festival Announces Line Up
by Chloe Rabinowitz - Jun 8, 2022
The annual Morristown Jazz & Blues Festival will be held on the Green on Saturday, September 17, from noon until 10:00 p.m. An initiative by Morristown Mayor Tim Dougherty, the Festival enters its 12th year.
Ella Fitzgerald's Live Performance of 'Cheek To Cheek' Recorded With Full Orchestra At Hollywood Bowl Debuts Today
by Michael Major - Jun 3, 2022
The majesty and magic of Ella Fitzgerald performing live is brought to vivid life in the new animated video for the incredible, one-of-a-kind performance of her beloved tune, "Cheek To Cheek," recorded live at the Hollywood Bowl on August 16, 1958 with a full orchestra, conducted and arranged by Paul Weston.
Samara Joy to be Featured in Carnegie Hall's 16th Annual Notable Occasion
by Chloe Rabinowitz - May 20, 2022
On Wednesday, June 15 at 7:00 p.m., Nicola and Beatrice Bulgari and the Carnegie Hall Notables—a membership program for music enthusiasts in their 20s and 30s—will host the 16th Annual Notable Occasion. This private performance in Zankel Hall for Carnegie Hall Notables and special guests will feature acclaimed jazz vocalist Samara Joy.
Will Friedwald Videos
Will Friedwald Frequently Asked Questions
How many shows has Will Friedwald written?
Will Friedwald has written 1 shows including Hunka Hunka Burnin' Love (Conceiver).