Andrew Chappelle Broadway and Theatre Credits
Bio:
Broadway: Hamilton, Mamma Mia! First national tour: Priscilla Queen of the Desert. Off-Broadway: Hamilton at the Public Theater. Original sketch comedy on YouTube: The Sketch Betch. For Mom. Twitter and Instagram: @Achapphawk
(read complete bio)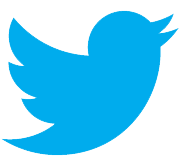 TWITTER WATCH
@Achapphawk - 4/7/21 11:25pm Join the fight for voting rights: https:// https://
@Achapphawk - 4/7/21 11:24pm Only side effect I had from my second shot was a sore arm. I was ready to be LAID UP.
MORE TWEETS
Latest News on Andrew Chappelle
Bio:
Broadway: Hamilton, Mamma Mia! First national tour: Priscilla Queen of the Desert. Off-Broadway: Hamilton at the Public Theater. Original sketch comedy on YouTube: The Sketch Betch. For Mom. Twitter and Instagram: @Achapphawk
(read complete bio)
Latest News on Andrew Chappelle
Stage Credits
  [Broadway]
Original Broadway Production, 2021
Philip Hamilton (Standby) [Replacement]
John Laurens (Standby) [Replacement]
James Madison (Standby) [Replacement]
Hercules Mulligan (Standby) [Replacement]
Thomas Jefferson (Standby) [Replacement]
Marquis de Lafayette (Standby) [Replacement]
King George III (Standby) [Replacement]
Aaron Burr (Standby) [Replacement]
Performer (Swing)
Philip Hamilton (Understudy) [Replacement]
King George (Understudy) [Replacement]
Aaron Burr (Understudy) [Replacement]
James Madison (Understudy) [Replacement]
Hercules Mulligan (Understudy) [Replacement]
Marquis de Lafayette (Understudy) [Replacement]
Thomas Jefferson (Understudy) [Replacement]
John Laurens (Understudy) [Replacement]
  [St. Louis, MO (Regional)]
The Muny's Revival Adaptation, 2017
Ensemble
  [Off-Broadway]
World Premiere Production, 2015
Performer (Swing)
  [US Tour]
US National Tour, 2013
Ensemble / u/s Miss Understanding, Jimmy
  [Broadway]
Original Broadway Production, 2001
Eddie [Replacement]
Stage


Performances
  [Broadway]
Original Broadway Production, 2021
Philip Hamilton (Standby) [Replacement]
John Laurens (Standby) [Replacement]
James Madison (Standby) [Replacement]
Hercules Mulligan (Standby) [Replacement]
Thomas Jefferson (Standby) [Replacement]
Marquis de Lafayette (Standby) [Replacement]
King George III (Standby) [Replacement]
Aaron Burr (Standby) [Replacement]
Performer (Swing)
Philip Hamilton (Understudy) [Replacement]
King George (Understudy) [Replacement]
Aaron Burr (Understudy) [Replacement]
James Madison (Understudy) [Replacement]
Hercules Mulligan (Understudy) [Replacement]
Marquis de Lafayette (Understudy) [Replacement]
Thomas Jefferson (Understudy) [Replacement]
John Laurens (Understudy) [Replacement]
  [St. Louis, MO (Regional)]
The Muny's Revival Adaptation, 2017
Ensemble
  [Off-Broadway]
World Premiere Production, 2015
Performer (Swing)
  [US Tour]
US National Tour, 2013
Ensemble / u/s Miss Understanding, Jimmy
  [Broadway]
Original Broadway Production, 2001
Eddie [Replacement]