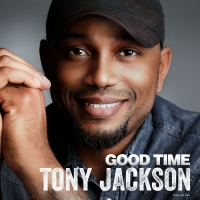 Tony Jackson Kicks Off Summer With New Single 'Good Time'
by Alexa Criscitiello - June 18, 2021

One of Nashville's purest traditional country singers, Tony Jackson, returns to kick off the summer season with his latest feel-good single, "Good Time." The song is available now at Apple Music, YouT...
---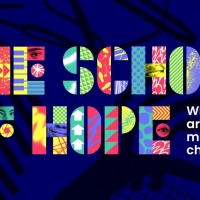 The Paper Birds Theatre Company Presents THE SCHOOL OF HOPE
by Alexa Criscitiello - June 18, 2021

The Paper Birds is a multi-award winning devising theatre company with a political and social agenda and a vision to provoke change, one encounter at a time. Following the successful tour of Ask Me An...
---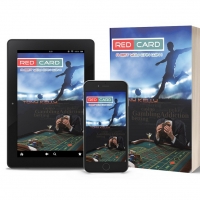 Tony Kelly Releases New Memoir RED CARD: A BET YOU CAN WIN!
by Chloe Rabinowitz - June 18, 2021

Former UK professional soccer star (footballer), Tony Kelly has announced the release of his new memoir, Red Card: A Bet You Can Win! He had lost it all, but he stands today as someone who is unbreaka...
---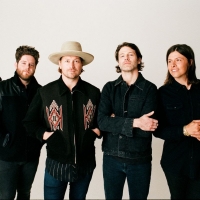 NEEDTOBREATHE Release New Song 'Sunshine'
June 18, 2021

Last week NEEDTOBREATHE delivered the television debut performance of Into The Mystery's current single 'I Wanna Remember' alongside seven-time GRAMMY® Award winner Carrie Underwood at the 2021 CMT Mu...
---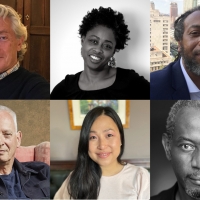 Belgrade Announces New Chairman Of The Board Of Directors
by Stephi Wild - June 18, 2021

Learn all about David Hanson, who is joined by Alan Pollock as Vice Chair.
---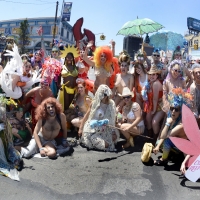 The Mermaid Parade At Coney Island USA Returns This September
by Chloe Rabinowitz - June 17, 2021

Join in for The 39th Annual Mermaid Parade on Sunday, September 12, 2021! The parade kicks off at 1pm (rain or shine) on West 21st and Surf Avenue and proceeds on Surf Avenue to West 10th, then heads ...
---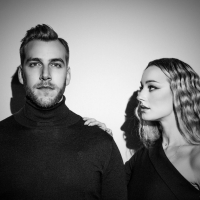 Elizaveta Ulakhovich and Perry Sook Announce UNITED ARTS STUDIES Exploring the World's Greatest Opera Arias
by Chloe Rabinowitz - June 17, 2021

An adventurous and lighthearted video series exploring the coupling of the world's greatest opera arias with masterpieces from the world of classical and modern paintings is being launched Thursday ev...
---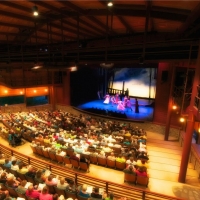 Peninsula Players Theatre Announces 86th Season
by Chloe Rabinowitz - June 17, 2021

Peninsula Players Theatre has announced its 86th season performing July 20 through September 19, 2021. 'We could not be more eager to welcome patrons back to the theater-in-a-garden for live performan...
---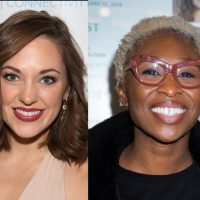 Ali Stroker, Cynthia Erivo, Laura Osnes & More Will Perform During Vanessa Williams-Hosted A CAPITOL FOURTH
June 17, 2021

Auli'i Cravalho, Renée Fleming, Jennifer Nettles, Alan Jackson, Pentatonix, Mickey Guyton, and more will also take part in the event.
---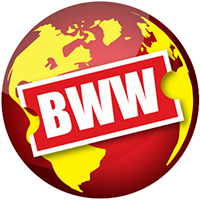 The Paper Birds Theatre Company Presents The School Of Hope
by Stephi Wild - June 17, 2021

Taking place between June and autumn 2021, the project is based on the theme of empathy and uses art to address the isolation people under 25 have experienced during the pandemic, increasing the young...
---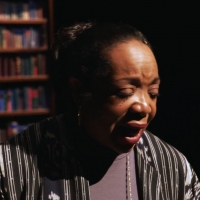 VIDEO: First Look at OHIO STATE MURDERS at Goodman Theatre
by BroadwayWorld TV - June 16, 2021

Tomorrow, Goodman Theatre's streaming-in-real-time Live series continues with Ohio State Murders by Obie Award-winning playwright Adrienne Kennedy.
---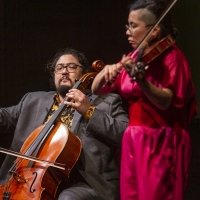 Spoleto Festival Celebrates Successful 2021 Season
by Alexa Criscitiello - June 16, 2021

Ushering a jubilant return to live performance, Spoleto Festival USA's 45th season was marked by change, big names, and bold ideas. "I am proud of my staff's commitment to making this season a reality...
---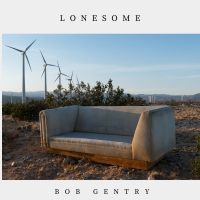 Bob Gentry Sets Blue Elan Records Debut Album Release
June 16, 2021

Working again with Grammy-nominated producer Dave Darling, Fortune Favors follows on the heels of Gentry's re-entry into the music business last October when he released his Back on the Horse EP, his ...
---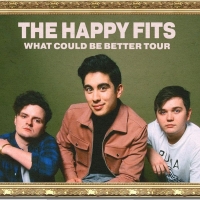 The Happy Fits Announce Additional Shows and Venue Upgrades
June 16, 2021

Built on the desire to connect with a world that's sometimes distant, What Could Be Better is a mission statement that's meant to be shared, channeling youthful malaise into songs like "Get A Job" as ...
---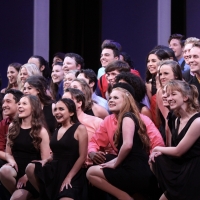 Catching Up with the Jimmy Awards Alumni- Part 1
by Team BWW - June 16, 2021

Before we get to know this year's Jimmy Awards nominees, BroadwayWorld is catching up with some of the program's alumni! Below, get to know just a few, including: Ethan Hardy Benson, Sarah Chico, Jami...
---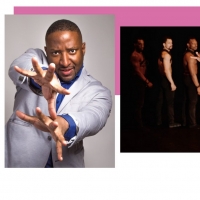 BWW Interview: Christopher Rudd Talks Developing WITNESS With New Victory LabWorks, Addressing Racism in Art & More
by Chloe Rabinowitz - June 16, 2021

A work of art Rudd has been working on since the death of Trayvon Martin in 2012, Witness has been reimagined and shaped for young audiences, addressing the topics of race in America, white supremacy,...
---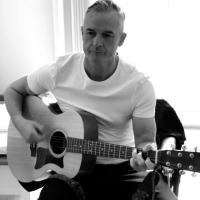 Bluenose B Pays Tribute to Troubled People in New Singles 'Mother's Love' & 'Trundle Trolley Blues'
by Sarah Jae Leiber - June 16, 2021

Aside from the subtle musical and lyrical nod to Bruce Springsteen's 'Born In The USA', Bluenose B takes influences from the likes of Glass Animals, David Bowie and Prince, to name a few.
---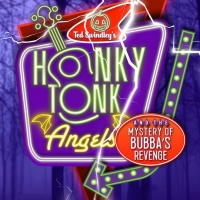 Country Jukebox HONKY TONK ANGELS Trilogy Is Now Licensed Through Stage Rights
by Alexa Criscitiello - June 15, 2021

Stage Rights, the licensing company that represents The Marvelous Wonderettes, has just acquired the licensing and theatrical performance rights to the trio of hit country jukebox musicals (Honky Tonk...
---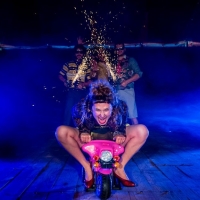 The Revel Puck Circus Comes Home To East London With A Brand New Show
by Alexa Criscitiello - June 15, 2021

The Revel Puck Circus - the fresh face of British circus - is coming home to East London to present their brand new show The Wing Scuffle Spectacular – a celebration of fear. After selling out their f...
---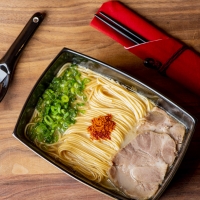 ICHIRAN in NYC Re-Opens With Exciting News
by Marina Kennedy - June 15, 2021

ICHIRAN, the world's leading expert in Tonkotsu ramen has returned with a debut of their famous ramen now available for delivery and the launch of their new online store.
---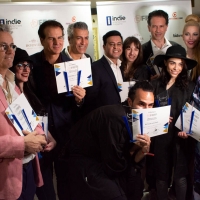 French Riviera Film Festival Announces 2021 Finalist Shorts
by Chloe Rabinowitz - June 15, 2021

Scheduled from July 10-14, 2021, the third annual French Riviera Film Festival has announced the finalist shorts of the 2021 competition, the announcement was made today by festival co-founders Gotham...
---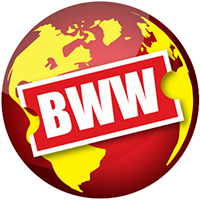 ROH Engender Festival Returns For 2021
by Stephi Wild - June 15, 2021

Today The Royal Opera House  has announced the Engender Festival line-up for 2021. From Monday 12 -17 July 2021, join in at Covent Garden and online for a week of talks and debates, operas in progress...
---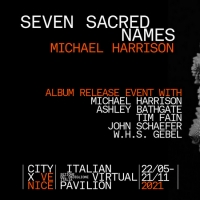 Explore Michael Harrison's Album Seven Sacred Names at Online Event
by Alexa Criscitiello - June 14, 2021

On Wednesday, June 30, 2021 at 7pm ET, Arts Letters & Numbers presents, as part of its exhibition in the CITYX Venice Italian Virtual Pavilion of the 17th Venice Architecture Biennale, an exploration ...
---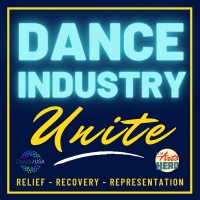 Be An #ArtsHero and Dance/USA Designate June 14-18 as Dance Industry Unite Week of Action
by Chloe Rabinowitz - June 14, 2021

Be An #ArtsHero has announced a partnership with Dance/USA, the national service organization for professional dance, as they aim to create a week-long national conversation highlighting the Arts & Cu...
---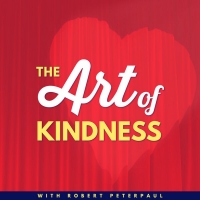 Listen: THE ART OF KINDNESS Podcast Drops First Trailer
by Chloe Rabinowitz - June 14, 2021

The Art of Kindness podcast is set to debut with a star-studded guest list this July. Hosted by award-winning actor, writer and journalist Robert Peterpaul, the series spotlights artists from all area...
---
Current Shows on USA
Latest USA Tweets
6/19 @ 6:00 AM

USA_Network - "Recognizing how far along we've come and what more still needs to be accomplished." A powerful message this… https://t.co/Dyuey00uzp
Retweet | Reply | Original Link   
6/18 @ 7:42 AM

USA_Network - The quest for the #StanleyCup continues. Who are you rooting for? 🏆
Retweet | Reply | Original Link   
6/17 @ 11:00 AM

USA_Network - A beautiful message from @wongbd to the LGBTQ+ community. #PrideNBCU https://t.co/Rrhmg157RN
Retweet | Reply | Original Link   
6/17 @ 7:00 AM

USA_Network - Dads, this ones for you! Don't miss our #LawAndOrder: SVU Most Wanted Dad Marathon all day Sunday on @USA_Network. https://t.co/1aZdFIy7ql
Retweet | Reply | Original Link   
6/16 @ 2:14 PM

USA_Network - We're feeling like a little pop quiz is in order today. Which #Suits actor can also be found in an episode of #LawAndOrder: SVU?
Retweet | Reply | Original Link   
6/16 @ 12:43 PM

USA_Network - CEO, dog mom, WWE Superstar and overall amazing human. RT to bless someone's timeline! 📷: @SonyaDevilleWWE https://t.co/mM09dihrqs
Retweet | Reply | Original Link   
6/15 @ 3:29 PM

USA_Network - Well... we know a certain genius who may be looking for their rematch... #WWENXT
Retweet | Reply | Original Link   
6/15 @ 3:23 PM

USA_Network - Can we all just appreciate @AdamColePro's utterly dominant display in last week's 5-way face off? Because OMG. Wa… https://t.co/5Rn7filw3Q
Retweet | Reply | Original Link   
6/15 @ 1:15 PM

USA_Network - .@NXTCiampa and Timothy Thatcher heard the Grizzled Young Veterans loud and clear. That could be bad news for GYV i… https://t.co/U5KWt5tIYq
Retweet | Reply | Original Link   
6/15 @ 11:00 AM

USA_Network - This fall we have something coming that's to die for. #Chucky https://t.co/v1qiwlosl8
Retweet | Reply | Original Link   
6/15 @ 8:00 AM

USA_Network - Looking this fresh always warrants a mirror selfie! 📷: therealseanhmurray https://t.co/n0nnEcPxVT
Retweet | Reply | Original Link   
6/14 @ 7:20 PM

USA_Network - .@DMcIntyreWWE made a STATEMENT tonight at the expense of @FightBobby. But what will happen when it's just them loc… https://t.co/1iOGAYlgxz
Retweet | Reply | Original Link   
6/14 @ 7:01 PM

USA_Network - Will the last thing we see tonight be the last thing we see at #HIAC? We're gonna find out MONDAY at 8/7c for a LI… https://t.co/buK5tPtzNA
Retweet | Reply | Original Link   
6/14 @ 6:59 PM

USA_Network - And here we see an example of The Monsoon Principle as an unstoppable force (@Ivar_WWE) meets an unmoveable force (… https://t.co/swFwSoPeYH
Retweet | Reply | Original Link   
6/14 @ 6:53 PM

USA_Network - The @WWE Champion's blood runs cold as he hits the flatliner on @Erik_WWE! #WWERaw https://t.co/gJPKdHsH4K
Retweet | Reply | Original Link   
6/14 @ 6:46 PM

USA_Network - .@fightbobby had his collar and neck popped by @DMcIntyreWWE! #WWERaw #MustBeMonday https://t.co/WuyXh7DTve
Retweet | Reply | Original Link