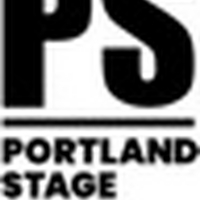 Portland Stage Announces World Premiere Adaptation of A CHRISTMAS CAROL
November 30, 2020

After earning equity approval to produce its second show in the 2020-21 season - a rare enough feat that its first show, Talley's Folly, landed Portland Stage on PBS NewsHour - Portland Stage announce...
---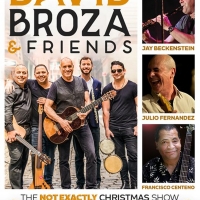 David Broza & Friends Present THE NOT EXACTLY CHRISTMAS SHOW
November 30, 2020

Celebrating 25 years of the "Not Exactly Christmas Show", internationally renowned Israeli singer-songwriter David Broza brings together his Cuban band plus several special guests for an evening of st...
---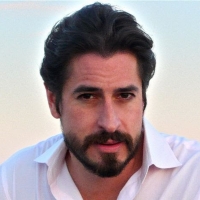 Matthew Saldivar and Mia Katigbak to Appear Next on KEEN AFTER HOURS
November 30, 2020

Today Keen Company Artistic Director Jonathan Silverstein announced additional guests for the highly popular FREE event, Keen After Hours. Matthew Saldivar will be featured tonight, Monday November 3...
---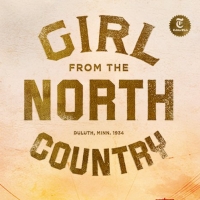 GIRL FROM THE NORTH COUNTRY Will Be Celebrated in Livestream Event 'Road to the North Country: Interpreting Dylan'
November 30, 2020

"Road to the North Country: Interpreting Dylan," a virtual live stream event presented by the Bob Dylan Center, will feature cast members Todd Almond, Jeannette Bayardelle, Colton Ryan, Kimber Elayne ...
---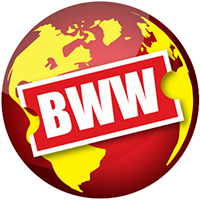 THE FLYING LOVERS OF VITEBSK Extends Livestream
November 30, 2020

Bristol will be going into Tier 3 when lockdown ends on Wednesday, which means there will be no live audience watching Wise Children broadcast Kneehigh's The Flying Lovers of Vitebsk from Bristol Old ...
---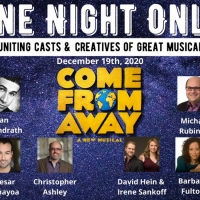 COME FROM AWAY Creative Team, Producers, and International Cast to Reunite For 'One Night Only'
November 30, 2020

On Saturday 19th December at 7:30pm (GMT) SimG Productions and Musical Theatre Radio's fourth 'One Night Only' Reunion event will reunite the writers and creatives from the International hit musical '...
---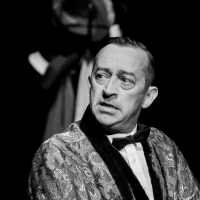 London Song Festival Presents GHOST LIGHTS: Ivor Novello and His Leading Ladies
November 29, 2020

Ghost Lights is set on the empty stage of the Theatre Royal, Drury Lane, on the 5th September 1939 when all theatres were closed due to the outbreak of WW2. Novello meets Mary Ellis, Dorothy Dickson a...
---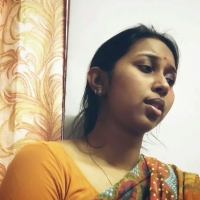 Storytellers for Peace Release Video for International Day for the Abolition of Slavery
November 27, 2020

December 2, 2020, is the International Day for the abolition of slavery, the yearly event organized since 1986 by the United Nations General Assembly. Storytellers for Peace have made a collective vid...
---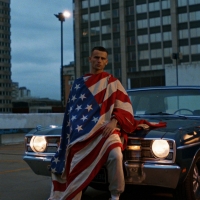 Listen to Big Ideas' 'The American Dream' EP
November 27, 2020

A song about mislaid patriotism and the great potential in us all, the EP was led by "The American Dream" (feat. Johnny Colla of Huey Lewis and the News), a song inspired by the misunderstood 'Born In...
---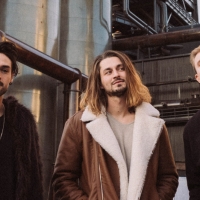 Outstanding Indie-Rock Trio Eau Rouge Shares 'I Know That You Know' Single
November 27, 2020

Indie rock band Eau Rouge has shared their latest single, 'I Know That You Know' accompanied by its official video on the 27th of November via Riptide Records.
---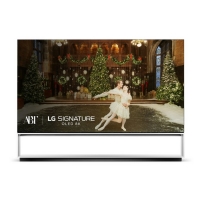 LG SIGNATURE to Sponsor First 8K Production of Highlights from American Ballet Theatre's THE NUTCRACKER
November 27, 2020

LG Electronics' LG SIGNATURE is extending its partnership with the renowned American Ballet Theatre (ABT) for the 2020 holiday season. As the exclusive ABT Global Electronics Partner, LG SIGNATURE wil...
---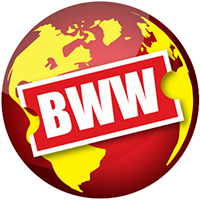 Ryan & Pony Song 'Start Making Sense' Places #1 In USA Songwriting Contest
November 25, 2020

Minneapolis-based Indie Rockers, Ryan And Pony, are proud to announce that 'Start Making Sense,' a song from their debut album Moshi Moshi placed #1 in the Rock Category in the 25th USA Songwriting Co...
---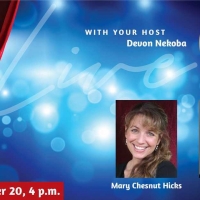 MVT Live to Feature Local Theatre Powerhouses with Roslyn Catracchia and Patrick Makuakāne
November 25, 2020

This week's episode of Mānoa Valley Theatre's live streaming video series MVT Live continues with host Devon Nekoba featuring two of Hawai'i's most groundbreaking theatre practitioners who appear both...
---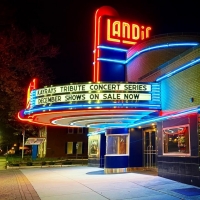 Live Music Returns To The Landis Theater
November 25, 2020

South Jersey music fans will soon have something to celebrate. After eight months of being closed due to the pandemic, the Landis Theater - a beautiful, historic performing arts theater located right ...
---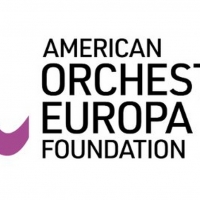 Scott Ellaway Conducts Orchestra Europa
November 25, 2020

During the pandemic, Orchestra Europa presents a newly performed digital concert series under the banner of the American Orchestra Europa Foundation and made available to home audiences with an ensemb...
---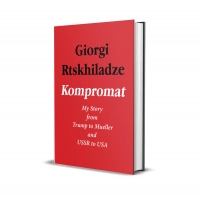 Mueller Report Limited Series KOMPROMAT In The Works
November 24, 2020

Buffalo 8 Productions, a BondIt Media Capital company, and Kompromat SPV have signed a production deal for a limited TV series based on the highly acclaimed memoir, "Kompromat: My Story from Trump to ...
---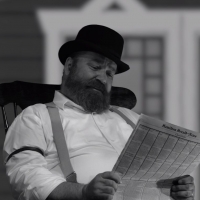 Theatre Three Announces Holiday Offerings: TWAS THE NIGHT AT THEATRE THREE and THE IMMIGRANT
November 24, 2020

Sugar plum fairies may only be dancing in our heads this holiday season, but you can still embrace those good wintery feelings with Theatre Three's short virtual production of Twas the Night at Theatr...
---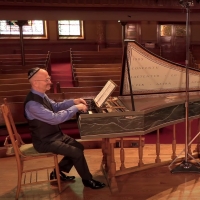 5BMF Presents JUXTAPOSITIONS: OLD AND NEW MUSIC FOR BAROQUE INSTRUMENTS
November 24, 2020

Five Boroughs Music Festival, in partnership with Portland Baroque Orchestra and Great Arts. Period., presents the world premiere of Juxtapositions: Old and New Music for Baroque Instruments, a two-pa...
---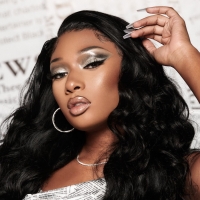 Megan Thee Stallion Receives 4 GRAMMY Nominations
November 24, 2020

In the wake of releasing her critically acclaimed debut album, Good News, Megan Thee Stallion has received 4 GRAMMY nominations: Best New Artist, Record of the Year ('Savage Remix'), Best Rap Performa...
---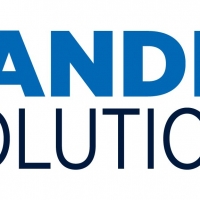 BWW Interview: Peter Cantone of PANDEMIC SOLUTIONS
by Stephen Mosher - November 24, 2020

A man with four daughters who are actors and the technology, not to mention the drive and desire, intends to get performance venues open once more.
---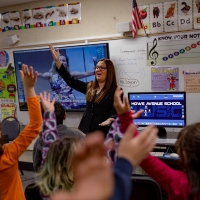 Carnegie Hall's Catalogue of Free Online Music Education Resources Available to Educators Everywhere
November 24, 2020

Responding to the needs of teachers and parents overseeing learning from home during COVID-19, Carnegie Hall's Weill Music Institute (WMI)-the Hall's music education and social impact arm-has expanded...
---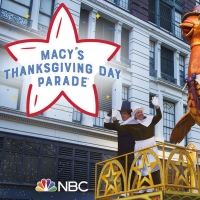 What's Different About This Year's MACY'S THANKSGIVING DAY PARADE?
November 24, 2020

This year's Macy's Thanksgiving Day Parade will be anything but average. Taking place only digitally, we know that staples like Broadway performances, balloons, floats, and an appearance from Santa Cl...
---
Choral Music Albums Available Featuring Stephen Schwartz, David Shire, Sheldon Harnick, David Chase, Others
November 24, 2020

WORDS MATTER includes the remaster of two works, scored for chorus and piano: 'Testimony,'' by award-winning composer Stephen Schwartz and 'Who Would You Be' by American composer Shawn Crouch.
---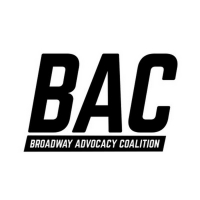 Inaugural Class of Fellows Announced for Broadway Advocacy Coalition's Artivism Fellowship
November 23, 2020

The Broadway Advocacy Coalition has announced the inaugural class of fellows selected to participate in the BAC Artivism Fellowship, created to support artist-activists using their tools to have an im...
---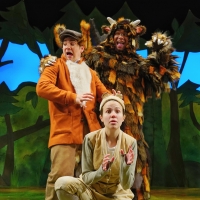 Tall Stories to Livestream Production of THE GRUFFALO This December
November 23, 2020

Following a successful virtual tour of 'The Snail and the Whale' over October half-term, leading family theatre company Tall Stories will present a special live-streamed version of their much-loved st...
---