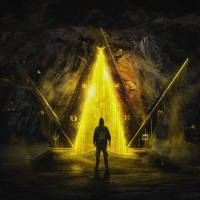 Alan Walker Drops 'Walkerverse PT 1' Album
by Michael Major - June 17, 2022

British-Norwegian dance phenomenon Alan Walker has dropped the first instalment of his upcoming album. Featuring five tracks, 'Walkerverse Pt 1'. out now via Sony Music. Harnessing the trademark sound...
---
THE GOOD PERSON OF SZECHWAN Comes To Sheffield Theatres in 2023
by Stephi Wild - June 17, 2022

Lyric Hammersmith Theatre, ETT and Sheffield Theatres today announce a new co-production of Bertolt Brecht's The Good Person of Szechwan, written by Nina Segal (In the Night Time [Before The Sun Rises...
---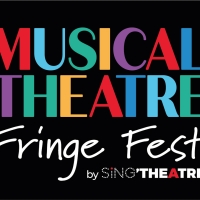 Singapore's First Musical Theatre Fringe Festival Launched By Sing'theatre
by Stephi Wild - June 17, 2022

Musical Theatre Fringe Festival (MTFF) produced by Sing'theatre, is Singapore's first and only arts festival dedicated to celebrating Musical Theatre that will run from 22nd July to 7th August 2022.
---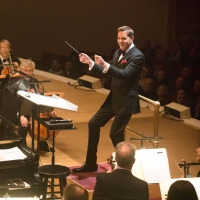 Program And Date Switch Announced For The New York Pops' Upcoming Season At Carnegie Hall
by A.A. Cristi - June 16, 2022

Due to unforeseen scheduling conflicts, The New York Pops, led by Music Director and Conductor Steven Reineke, will now open its 2022-23 season—its 40th anniversary—with The Music of Star Wars on Frid...
---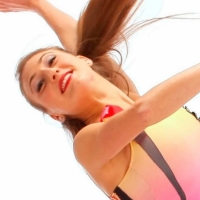 Nai-Ni Chen Dance Company Announces The Bridge Classes June 20-22
by A.A. Cristi - June 16, 2022

NAI-NI CHEN DANCE COMPANY Announces The Bridge Virtual Dance Institute of boundary-breaking dance experiences free one-hour company classes on Zoom Open to all dancers at an Intermediate to Advanced L...
---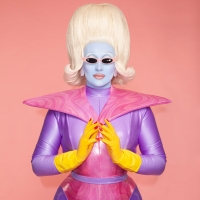 Interview: Juno Birch of ATTACK OF THE STUNNING at Fine Line
by Jared Fessler - June 16, 2022

An absolutely stunning Martian queen has crash landed on Earth. Witness the campery, the glamour, the buffoonery and all indulgent chaos in her one woman show Attack of the STUNNING! With special gues...
---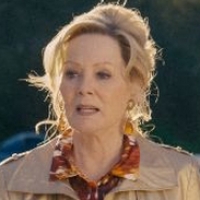 HBO Max Renews HACKS For A Third Season
by Michael Major - June 16, 2022

HACKS stars Jean Smart, Hannah Einbinder, Carl Clemons-Hopkins and Jane Adams, who were all nominated for Emmys® for the first season. Cast members Christopher McDonald, Kaitlin Olson, Paul W. Downs, ...
---
George London Foundation For Singers Announced 2022-23 Season
by A.A. Cristi - June 15, 2022

The George London Foundation for Singers presents three events at The Morgan Library & Museum in the 2022-23 season: the 51st annual George London Foundation Competition for American and Canadian oper...
---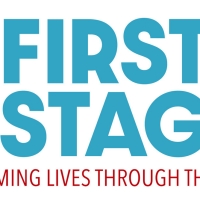 Milwaukee's First Stage Announces Third Season Of AMPLIFY BIPOC PLAY SERIES
by Chloe Rabinowitz - June 15, 2022

First Stage has announced the third season of their Amplify BIPOC Play Series beginning August 13, 2022.
---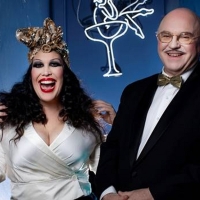 Glen Street Theatre Local Catherine Alcorn Returns to the Stage With Phil Scott
by Stephi Wild - June 15, 2022

North Shore local talent Catherine Alcorn is returning to the stage where it all began in her latest collaboration with comic extraordinaire Phil Scott.
---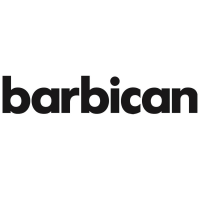 The Barbican's Autumn 2022 Theatre and Dance Lineup Announced
by Stephi Wild - June 15, 2022

Tickets go on sale to Barbican Patrons today, Barbican Members Plus on Thursday 16 June, Barbican Members on Friday 17 June and on general sale on Saturday 18 June 2022.
---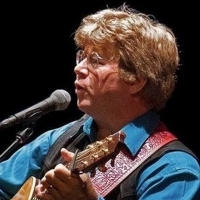 El Portal Theatre Presents Triple Threat Weekend Music Festival Next Month
by Stephi Wild - June 15, 2022

El Portal Theatre in association with 3000 miles Off-Broadway presents TRIBUTE FEST featuring BOHEMIAN QUEEN, KISSED ALIVE, and JIM CURRY featuring the music of John Denver.
---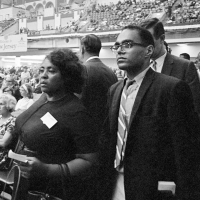 World Channel Celebrates Juneteenth With 19 Films
by Michael Major - June 14, 2022

Selections from its curated playlist by noted filmmakers including Stanley Nelson, Ken Burns, Michèle Stephenson, Joe Brewster, Sam Pollard and Yoruba Richen run all month on a variety of platforms, i...
---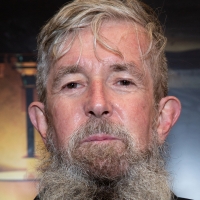 Tony-Nominated Director Les Waters to Take Part in THE THEATRE OF LES WATERS Discussion at Berkeley Rep
by Chloe Rabinowitz - June 14, 2022

Berkeley Rep today announced a special event with the 2022 Tony Award-nominated director, Les Waters (Dana H).  Waters, Berkeley Rep's Associate Artistic Director from 2003-2011, will appear in person...
---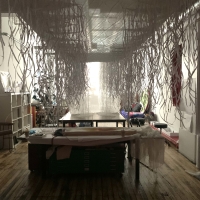 William Way LGBT Community Center Announces Memorial Exhibition and Telecast
by Chloe Rabinowitz - June 14, 2022

The William Way LGBT Community Center and artist/entrepreneur Alex Stadler have teamed up to collaborate on a special exhibition and public memorial service for those lost in the early AIDS pandemic i...
---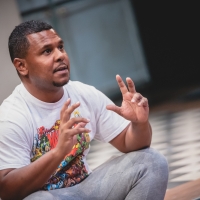 BWW Interview: Joe Palmore Blends Poetry and Theater in DISTURBING THE PEACE at 4th Wall Theatre Company
by Armando Urdiales - June 14, 2022

The fascinating aspects of the Houston theatre are almost too numerous to count. One of them is witnessing the amazing BIPOC and diverse range of people, places and theaters that inhabit Space City US...
---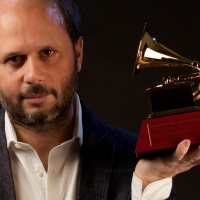 Two Time Grammy Winner Gustavo Casenave Returns With His Trio To Flushing Town Hall
by Stephi Wild - June 14, 2022

Two-Time Grammy Winner, Steinway Artist pianist and composer Gustavo Casenave returns to Flushing Town Hall with his trio featuring elite Latin Jazz bassist Ricky Rodriguez (from Michel Camilo's trio)...
---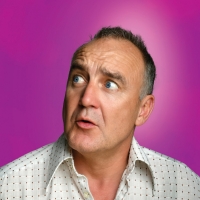 Jimeoin Comes to Parr Hall in 2023
by Stephi Wild - June 14, 2022

Fans of stand-up may have seen the cheeky comic on the likes of The Royal Variety Performance, Live at the Apollo, Sunday Night at the Palladium and Conan O'Brien or perhaps online where he has clocke...
---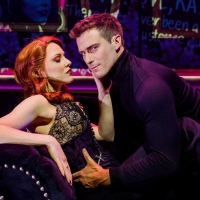 Sydney Season of CRUEL INTENTIONS Extends By Popular Demand
by Stephi Wild - June 14, 2022

David Venn Enterprises has announced that the Sydney season of Cruel Intentions: the '90s Musical has been extended by popular demand, while new seats have just been released in Melbourne and Brisbane...
---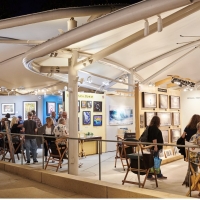 90th Annual Festival of Arts Brings Art, Music, and More To Laguna Beach Beginning Next Month
by Stephi Wild - June 14, 2022

This summer the Festival of Arts is celebrating a major milestone: its 90th anniversary. On Saturday, August 13th,1932 the Festival of Arts opened its doors for the very first time as two dozen artist...
---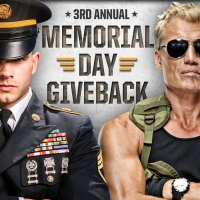 BWW Exclusive: Dolph Lundgren, Leland Chapman and Colin Wayne Join Together To Raise Money For USA Cares and Veterans
by Michael Major - June 13, 2022

The '3rd Annual Redline Steel Memorial Day Giveback' event has concluded with actor Dolph Lundgren, 'Dog the Bounty Hunter 'reality TV star Leland Chapman and United States Veteran-turned-entrepreneur...
---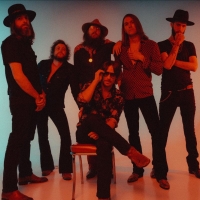 Whiskey Myers Release New Single 'The Wolf'
by Michael Major - June 13, 2022

Riding high from the news last week that four of their songs have earned new RIAA Gold and Platinum certifications, genre-bending band Whiskey Myers continue to share new music with the release of 'Th...
---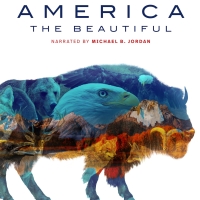 VIDEO: Disney+ Debuts AMERICA THE BEAUTIFUL Trailer from National Geographic
by Michael Major - June 13, 2022

Narrated by Emmy®-nominated actor and producer Michael B. Jordan ("Black Panther," "Creed"), the documentary series takes viewers on an epic journey across North America's most spectacular regions to ...
---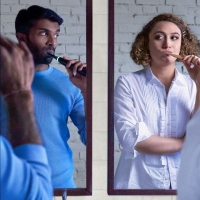 HBO Max Renews STARSTRUCK For A Third Season
by Michael Major - June 13, 2022

The Max Original comedy STARSTRUCK, created by comedian and writer Rose Matafeo, has been renewed for a third season by HBO Max and co-producer BBC Three. The series is co-written by Matafeo, Alice Sn...
---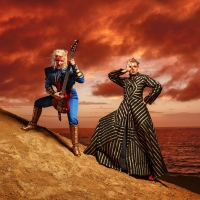 REBEL Comes to Edinburgh Fringe in August
by Stephi Wild - June 13, 2022

Rock 'n' roll rebel, David Bowie, is celebrated in a glittering glam rock circus show jam-packed with acrobatics, and aerials, with a live band pumping out phenomenal music from across his 50-year car...
---
Current Shows on USA
Latest USA Tweets
6/24 @ 1:48 PM

USA_Network - We WILL see @JohnCena on #WWERaw, June 27 as we mark his 20th anniversary in the #WWE! https://t.co/rp09SpCzZO
Retweet | Reply | Original Link   
6/23 @ 6:03 PM

USA_Network - Dare we say that went FAST💨?! Tune in next Thursday at 9:30/8:30c for another episode of #LifeInTheFastLane! https://t.co/65EKj3wxsE
Retweet | Reply | Original Link   
6/23 @ 6:01 PM

USA_Network - Not the outcome they'd hoped for. More races (and chances to win) this season, though. #LifeInTheFastLane https://t.co/XRbe0Z4BUR
Retweet | Reply | Original Link   
6/23 @ 5:54 PM

USA_Network - That @RCRracing legacy is strong! 💪 #LifeInTheFastLane #NASCAR https://t.co/nQUhLtQ6FN
Retweet | Reply | Original Link   
6/23 @ 5:46 PM

USA_Network - White visor, pink leopard shirt. Paul = fashion ICON. #LifeInTheFastLane https://t.co/Wz9n85nM91
Retweet | Reply | Original Link   
6/23 @ 5:40 PM

USA_Network - We're here for @WhitneyDillon and @Mariel_Swan 🙌 #LifeInTheFastLane https://t.co/1Y0Cd5NxWk
Retweet | Reply | Original Link   
6/23 @ 5:39 PM

USA_Network - A closer look at those 6000 crystals. The @NASCAR race day outfit bar has been raised by @WhitneyDillon.… https://t.co/p1sJa9rfc9
Retweet | Reply | Original Link   
6/23 @ 5:37 PM

USA_Network - We'll save you the Google search, the "most competitive person" @austindillon3...is a Taurus ✅ #LifeInTheFastLane https://t.co/oJ8689JtaH
Retweet | Reply | Original Link   
6/23 @ 5:36 PM

USA_Network - The pit crew has 10 seconds to change a tire?! 🤯 I need 10 minutes just to stop crying before getting the spare.… https://t.co/KSKKckGKtZ
Retweet | Reply | Original Link   
6/23 @ 5:32 PM

USA_Network - Start your engines! @AustinDillon3's #LifeInTheFastLane begins NOW. 👏 Who's revved up? 🤚 https://t.co/h7D484MvWD
Retweet | Reply | Original Link   
6/23 @ 2:00 PM

USA_Network - Get ready to laugh your pants off! 😂 Watch the series premiere of @AustinDillon3's #LifeInTheFastLane, TONIGHT at 9… https://t.co/F6SSsUtooI
Retweet | Reply | Original Link   
6/23 @ 1:00 PM

USA_Network - A Life in the Fast Lane can be a wild ride but it's better when it's paved with meaningful connections between fami… https://t.co/HwDJGXRyYr
Retweet | Reply | Original Link   
6/23 @ 12:00 PM

USA_Network - Check out this rapid fire Q&A with @NASCAR driver @AustinDillon3 and his best friend and tire carrier Paul Swan! 🔥… https://t.co/LEgnueMVfB
Retweet | Reply | Original Link   
6/23 @ 11:00 AM

USA_Network - Start your engines and race over to @USA_Network at 9:30/8:30c TONIGHT for the series premiere of @AustinDillon3's… https://t.co/13jl4yF9DJ
Retweet | Reply | Original Link   
6/23 @ 10:00 AM

USA_Network - Life is always better when you have a crew helping you through the pit stops. 😎 Retweet with a GIF of the crew that… https://t.co/zQuXdJG145
Retweet | Reply | Original Link   
6/23 @ 9:02 AM

USA_Network - It's survival of the sneakiest if you want to make it out of the jungle with $100k. Catch the series premiere of… https://t.co/zKE4fccWqf
Retweet | Reply | Original Link   
6/23 @ 5:00 AM

USA_Network - Drum roll, please...🥁 @AustinDillon3's #LifeInTheFastLane premieres TONIGHT 9:30/8:30c on @USANetwork! 🙌 https://t.co/F6bD3t1E0u
Retweet | Reply | Original Link