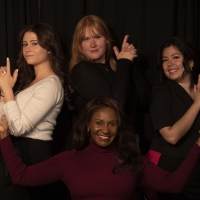 WHOSE VAGINA IS IT, REALLY? Announced At Toronto Fringe Festival 2022
by A.A. Cristi - June 24, 2022

Sandy Daley's "Whose Vagina Is It, Really?": A satirical comedy' will be staged at the 2022 Toronto Fringe Festival, July 6–17, at the Al Green Theatre, Miles Nadal Jewish Community Centre. The play, ...
---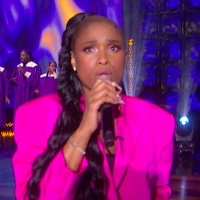 VIDEO: THE JENNIFER HUDSON SHOW Releases First Promo
by Michael Major - June 23, 2022

"The Jennifer Hudson Show," the one-hour nationally syndicated daytime talk show, unveils the series' first promo featuring host Jennifer Hudson. After becoming the youngest female to achieve EGOT sta...
---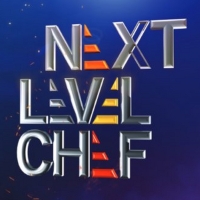 ITV Acquires Rights for Gordon Ramsay's NEXT LEVEL CHEF
by Michael Major - June 22, 2022

Gordon Ramsay's production venture created with FOX Entertainment, has sold the UK format rights for his newest hit competition series NEXT LEVEL CHEF to ITV, it was jointly announced today by Ramsay;...
---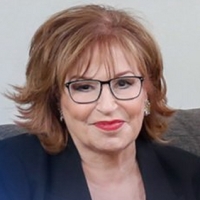 THE VIEW Hosts to Reunite For BEHIND THE TABLE Special
by Michael Major - June 17, 2022

ABC News announced today the new Hulu Original "Behind The Table: A View Reunion," which takes viewers inside the hotel room at the Essex House hotel in New York City where current and original co-hos...
---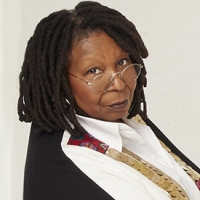 THE VIEW Ranks #1 in Households and Total Viewers Among the Daytime Network
by Michael Major - June 09, 2022

"The View" averaged 2.134 million Total Viewers, 237,000 Women 25-54 and 173,000 Women 18-49, during the week of May 30, 2022, based on Live + Same Day Data from Nielsen Media Research.
---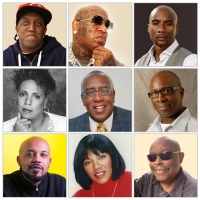 The Living Legends Foundation Celebrates Its 30th Anniversary And Annual Awards Gala, October 2022
by A.A. Cristi - May 24, 2022

The Living Legends Foundation (LLF), today announces its 30th-Anniversary celebration and the 2022 honorees for the Annual Living Legends Awards Gala. This year's event will be held on Friday, October...
---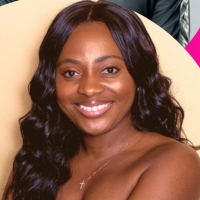 Hy-Lo News Brings Podcast CAN WE TALK to Live Audience
by A.A. Cristi - May 23, 2022

Join Hy-Lo News for a live 'Can We Talk' Podcast event with Hy-Lo News Founder & CEO, Janey Tate, where she'll sit down for the FIRST time with syndicated radio veteran from 103.5 The Beat, Papa Keith...
---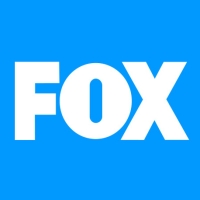 FOX Orders All-New Competition Series GORDON RAMSAY'S FOOD STARS
by Michael Major - May 16, 2022

Chef and restaurateur Gordon Ramsay puts his knives aside as he hunts for the most exciting and innovative new food & drink entrepreneurs in his brand-new competition series, GORDON RAMSAY'S FOOD STAR...
---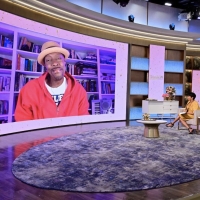 Tamron Hall Celebrates 500 Episodes of Talk Show
by Marissa Tomeo - May 12, 2022

Recently nominated for four Daytime Emmy awards, the nationally syndicated daytime talk show "Tamron Hall" aired its 500th episode today with guest appearances from comedian Arsenio Hall and Tamron's ...
---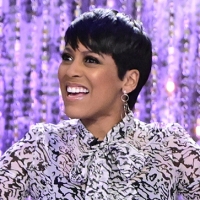 TAMRON HALL to Celebrate 500th Episode
by Michael Major - May 11, 2022

Tamron celebrates 500 episodes! Arsenio Hall turns the tables on Tamron and asks her the questions! Plus, Kim Fields stops by to talk about her Netflix series "The Upshaws." Also, a man living in his ...
---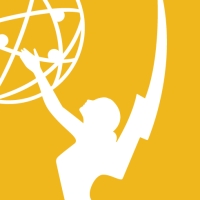 2022 Daytime Emmy Nominations Announced
by Michael Major - May 05, 2022

Beyond Salem, The Bold and the Beautiful, Days of Our Lives, General Hospital, the Young and the Restless, Family Feud, Jeopardy!, Let's Make a Deal, the Price is Right, Wheel of Fortune, Red Table Ta...
---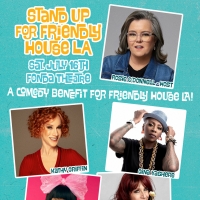 Rosie O'Donnell to Host FRIENDLY HOUSE LA Comedy Benefit Featuring Kathy Griffin & More
by Chloe Rabinowitz - May 03, 2022

Rosie O'Donnell is set to host an incredible night of comedy to benefit Friendly House LA on Saturday, July 16th, 2022, at The Fonda Theater. The "Stand Up For Friendly House LA" benefit will also fea...
---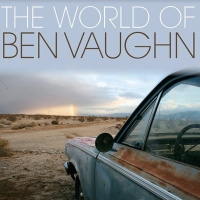 TV Music Creator Ben Vaughn Debuts 'The World of Ben Vaughn' Album
by Marissa Tomeo - April 30, 2022

Ben Vaughn's long artistic career will come full circle with the release of The World of Ben Vaughn. A return to his roots—his recording roots, that is. The album will be released on CD, digital downl...
---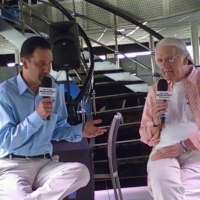 Special Guest Speaker Brian Mark Will Honor Broadcast Legend Sid Mark at Sinatra Luncheon
by Stephi Wild - April 25, 2022

Brian Mark, son of legendary broadcaster Sid Mark, and Executive Producer of Orange Productions' nationally syndicated radio program The Sounds of Sinatra with Sid Mark, will be a very special guest s...
---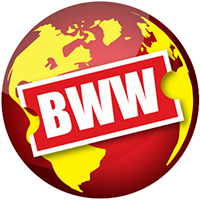 Florence LaRue, Kayla Caufield, Bernadette Speakes, and More Join Special Reading of CONVERSATIONS 'BOUT THE GIRLS
by Stephi Wild - April 25, 2022

Visions of Possibilities has announced the final cast for Sonia Jackson's critically acclaimed play, 'Conversations 'Bout The Girls.' This inspiring production is going virtual for the first time ever...
---
Performer Sandy Duncan to Interview Entertainer Richard Skipper
by Marissa Tomeo - April 16, 2022

Sandy Duncan, actress, comedian, dancer and singer known for her performances in the Broadway revival of Peter Pan and in the sitcom The Hogan Family will be interviewing Richard Skipper, actor/entert...
---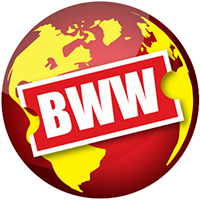 iHeartCountry Festival Announces Daytime Village Lineup
by A.A. Cristi - April 14, 2022

iHeartMedia announced today the lineup for the Daytime Village at the iHeartCountry Festival on Saturday, May 7 from 12:30-4:30 p.m. CT at the Dell Technologies Plaza of the new state-of-the-art venue...
---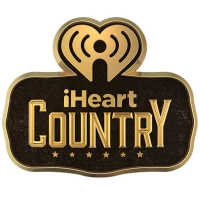 iHeartRadio Announces iHeartCountry Festival Daytime Village Lineup
by Michael Major - April 14, 2022

Now in its ninth year, the 2022 lineup will feature Country music's hottest artists including  Zac Brown Band, Thomas Rhett, Carrie Underwood, Maren Morris, Dustin Lynch, Jimmie Allen, Scotty McCreery...
---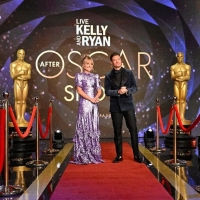 LIVE With Kelly & Ryan's After Oscar Show' Marks the Show's Strongest Telecast Since February 2021
by Michael Major - April 12, 2022

Kelly and Ryan scored the first interviews with winners the moment they walked off stage, delivering to viewers all of the adrenaline and excitement created by Tinsel Town's most iconic evening. Plus,...
---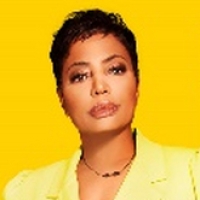 WE tv Announces COMMIT OR QUIT WITH JUDGE LYNN TOLER
by Michael Major - April 11, 2022

In the eight, one-hour episodes, eight couples are under Judge Lynn Toler's microscope. Secrets are exposed, core issues uncovered, and those closest to them give shocking testimony. When it's all sai...
---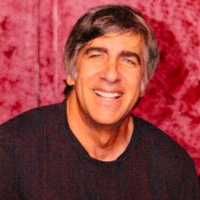 Seth Swirsky Releases 'Songs From The Green Couch' LP
by Michael Major - April 08, 2022

Seth Swirsky is a modern day Renaissance man. From the #1 songs he's written for Taylor Dayne ("Tell it to My Heart"), Tina Turner, Celine Dion, Air Supply, Smokey Robinson, Michael McDonald, Olivia N...
---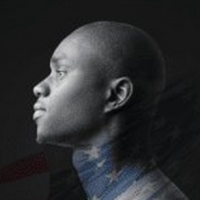 All Classical Portland and WQXR Partner For Bi-Coastal Live Broadcast Of World Premiere Of Damien Geter's AN AFRICAN AMERICAN REQUIEM
by A.A. Cristi - April 07, 2022

​​​​​​​All Classical Portland, the Pacific Northwest's premiere 24-hour classical music radio station, is teaming up with WQXR in New York to present a simultaneous live broadcast of the world premier...
---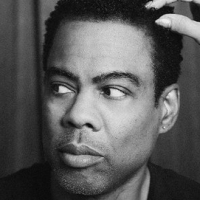 Chris Rock Adds Third Show at DPAC June 2022
by A.A. Cristi - April 01, 2022

By popular demand, a third show has been added for Grammy and Emmy Award winning comedian, actor, director, writer and producer, Chris Rock's Ego Death World Tour 2022.
---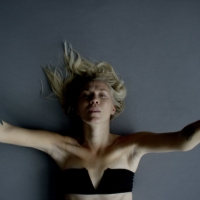 MOVE ME to Play at Full Frame Doc and ReelAbilities Film Festivals
by Marissa Tomeo - April 01, 2022

MOVE ME is the directorial debut of dancer / choreographer Kelsey Peterson. Co-directed by Daniel Klein, a former NYC / London chef (Bouchon, Craft, The Fat Duck) turned award-winning filmmaker and te...
---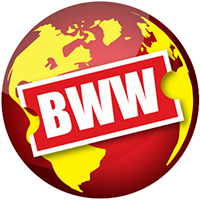 Spend An Evening With Rita Rudner At Segerstrom Center For The Arts
by A.A. Cristi - March 22, 2022

Segerstrom Center for the Arts presents Rita Rudner on Thursday, April 7 at 7:30pm.  One of the country's top comedians, Rita Rudner brings her sharp wit, droll observations and genius one-liners to S...
---
Current Shows on SYNDICATED