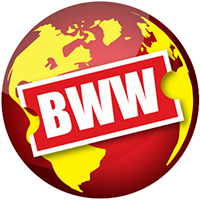 SUNY Wide Film Festival To Be Held April 9-10 At Purchase College
March 04, 2021

Purchase College, SUNY is has announced a distinguished panel of judges, special guests, and an esteemed keynote speaker for the SUNYWide Film Festival (SWFF) April 9 and 10. Due to Covid safety preca...
---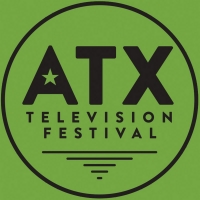 ATX Television Festival Returns for it's 10th Year
March 04, 2021

ATX TV audiences will tune-in across ten days for a variety of screenings, panels, roundtable discussions, interstitial content, VOD programming, special events, and more! Continuing a reputation as a...
---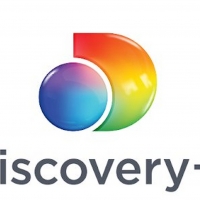 discovery+ Acquires Sundance Doc REBEL HEARTS
March 03, 2021

REBEL HEARTS joins a diverse slate of documentaries including FRANCESCO, MY BEAUTIFUL STUTTER, and MIRACLE FISHING: KIDNAPPED ABROAD, launching on the service this year.
---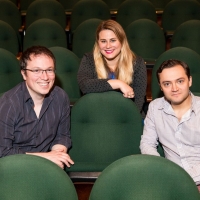 THE MONSTER, ORATIO FOR LIVING THINGS, and TL;DR: THELMA LOUISE; DYKE REMIX Win Richard Rodgers Awards
March 02, 2021

The winners of the 2021 Richard Rodgers Awards for Musical Theater were announced today by the American Academy of Arts and Letters. The winners are: The Monster by Chelsea Marcantel, Michael Mahler, ...
---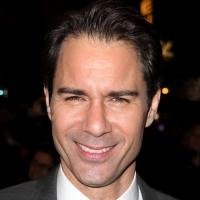 Eric McCormack, Will Swenson and More to Star in a Virtual Benefit Reading of WIL
March 02, 2021

A virtual reading of "Wil," a new feature project written by Dan Rosen (writer of "The Last Supper" and writer/director of "Dead Man's Curve," both Sundance Festival films), and benefiting The Actors ...
---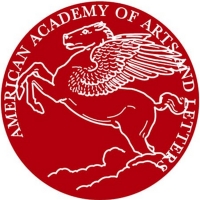 THE MONSTER, ORATORIO FOR LIVING THINGS and TL;DR Win 2021 Richard Rodgers Awards
March 02, 2021

The winners of the 2021 Richard Rodgers Awards for Musical Theater were announced today by the American Academy of Arts and Letters. Each musical received a Studio Production Award.
---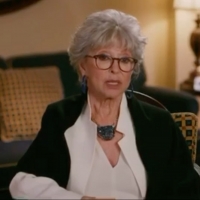 BWW Exclusive: Rita Moreno Champions the Women's Movement in New Documentary STILL WORKING 9 TO 5
by BroadwayWorld TV - March 01, 2021

Moreno starred on the short-lived '9 to 5' television series in 1982 and 1983. She played Violet Newstead, the character originated in the movie by Lily Tomlin and eventually played on Broadway by All...
---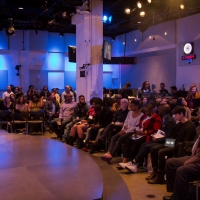 Producers Vie For Up To $150,000 At The Pitchblack Forum April 7 and 8
February 26, 2021

Ten producing teams will vie for up to $150,000 in project funding at the Black Public Media (BPM) PitchBLACK Forum, an interactive pitching competition to public television and commercial distributor...
---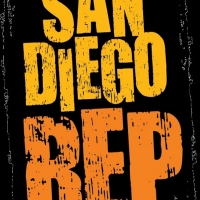 San Diego Repertory Theatre Announces BLACK VOICES 2021 PLAY READING SERIES
February 25, 2021

San Diego Repertory Theatre has announced today the details of the brand new San Diego REP Black Voices 2021 Play Reading Series, a brand new program that will be presented in March and April, 2021. T...
---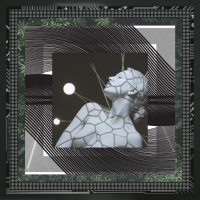 Swayló Debuts Destination-Inspired Single 'Yucatán Dream'
February 25, 2021

Along the visceral journey of "Yucatán Dream," the listener is introduced to global sounds where Swayló incorporates traditional instruments into his production such as the flamenco guitars of Mexico,...
---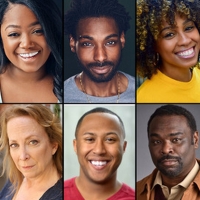 South Camden Theatre Company Presents PIPELINE
February 25, 2021

With profound compassion and lyricism, Pipeline brings an urgent conversation to the foreground. Don't miss this deeply moving story of a mother's fight to give her son a future — without turning her ...
---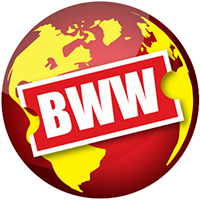 Bridge and The Poet Life Announce Short Film AMERICA, YOU'RE BEAUTIFUL
February 23, 2021

The film will feature a new score by Scot Hanna-Weir, written for and performed by Bridge, and a poem, written and performed by Virginia-based poet Nina Brewton. Baltimore-based cinematographer Tyler ...
---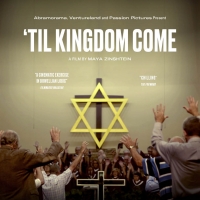 'TIL KINGDOM COME Filmmakers Talk Trump, Netanyahu & Religion On Tom Needham's SOUNDS OF FILM
February 22, 2021

'TIL KINGDOM COME director Maya Zinshtein and producer Abraham 'Abie' Troen are Tom Needham's special guests on the next SOUNDS OF FILM.
---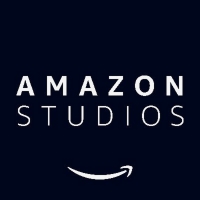 Charlie Day, Gina Rodriguez Join I WANT YOU BACK at Amazon Studios
February 22, 2021

The ensemble comedy will star Charlie Day, Jenny Slate, Gina Rodriguez, Scott Eastwood, Manny Jacinto and Clark Backo.
---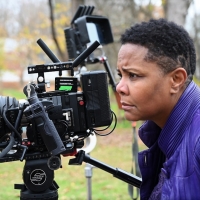 BWW Interview: Filmmaker Tonya Pinkins Discusses Her Debut Feature Film RED PILL
by Stephen Mosher - February 22, 2021

Tonya Pinkins is not one to rest on her laurels... or rest at all. Tenacious Tonya has been hard at work and the fruits of her labor are ready for the world to be seen... and, soon, the world will.
---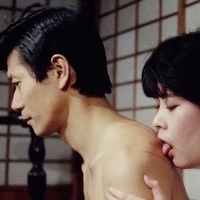 MUBI Announces March 2021 Film Slate
February 18, 2021

Throughout March, MUBI is proud to present a series dedicated to Keiko Sato, one of the driving forces behind the unique Japanese "pink film" genre and a rare female producer in what was a male-domina...
---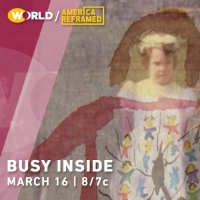 BUSY INSIDE Documentary Premieres March 16
February 18, 2021

Karen Marshall is a respected therapist who treats patients with DID—the condition of having multiple personalities often resulting from child abuse.
---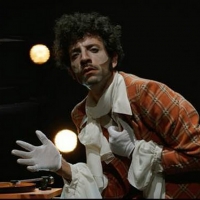 Social Convention Presents CONCERTO FOR HAVING FUN WITH ELVIS ON STAGE
February 18, 2021

Social Convention is presenting the UK premiere of cutting-edge new digital work, direct from the underground arts scene in Los Angeles.
---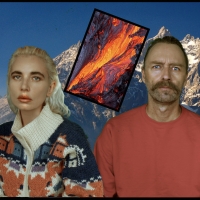 O Future Premieres 'Dinner' Ahead Of EP Release
February 17, 2021

'The video was shot as an experiment on the iPhone 12 MAX, in various locations around Los Angeles over two days,' O Future explains. 'The video for us is probably summed up like this: A, b movie -sci...
---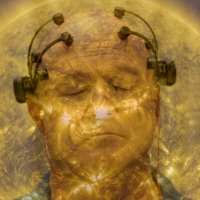 SUPER LTD Acquires North American Rights to Theo Anthony's ALL LIGHT, EVERYWHERE
February 17, 2021

All Light, Everywhere is an exploration of the shared histories of cameras, weapons, policing and justice. As surveillance technologies become a fixture in everyday life, the film interrogates the com...
---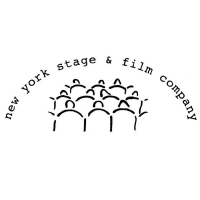 New York Stage and Film Announces NEXUS Initiative Artist Grants
February 16, 2021

New York Stage and Film has committed $100,000 to their new NEXUS Initiative that brings together 20 multihyphenate artists to explore the question "where does story exist at the intersection of stage...
---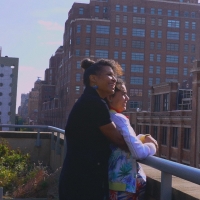 WORLD Channel Presents New Digital Series THE CONVERSATION REMIX
February 15, 2021

WORLD Channel — the diverse multicast platform helping public media audiences better understand the different cultures, lifestyles, and people in an ever-evolving global community — invites new voices...
---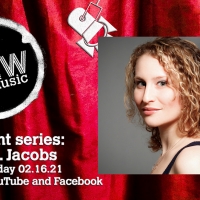 A Little New Music SPOTLIGHT SERIES Presents Anna K. Jacobs
February 12, 2021

THE SPOTLIGHT SERIES, a bi-monthly live streamed concert series created by A LITTLE NEW MUSIC will "spotlight" the music of composer/lyricist Anna K. Jacobs on February 16th. The evening will be co-ho...
---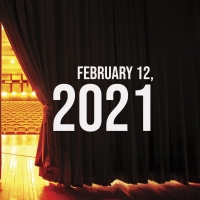 Virtual Theatre Today: Friday, February 12- with Laura Osnes, Paolo Montalbán and More!
February 12, 2021

Today (February 12) in live streaming: soap stars unite on Stars in the House, Laura Osnes visits Backstage Live, and more!
---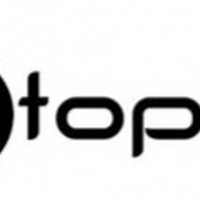 MARTHA: A PICTURE STORY Acquired By Utopia
February 11, 2021

Utopia has acquired the North American rights to feature documentary Martha: A Picture Story, a portrait of trailblazing graffiti and street photographer Martha Cooper, set for release on VOD platform...
---
Current Shows on SUNDANCE