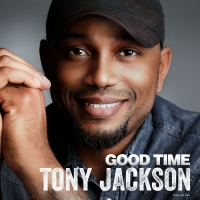 Tony Jackson Kicks Off Summer With New Single 'Good Time'
by Alexa Criscitiello - June 18, 2021

One of Nashville's purest traditional country singers, Tony Jackson, returns to kick off the summer season with his latest feel-good single, "Good Time." The song is available now at Apple Music, YouT...
---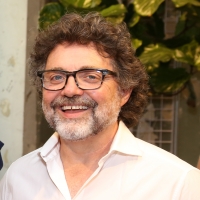 BWW Interview: Jeff Richmond Talks GIRLS5EVA and the Intersection of Music and Comedy!
by Sarah Jae Leiber - June 18, 2021

Find out exactly what it takes to be a 'New York Lonely Boy.'
---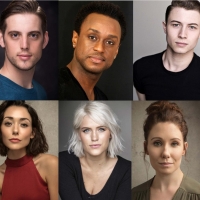 Casting Announced For PIPPIN at Charing Cross Theatre This Summer
by Stephi Wild - June 18, 2021

Learn more about the full cast, and how to get tickets. The production will be staged in the round at Charing Cross Theatre from 30 June - 14 August.  
---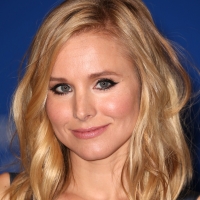 VIDEO: On This Day, June 18: Happy Birthday, Kristen Bell!
by Alexa Criscitiello - June 18, 2021

On this day, we're celebrating the birthday of Broadway, film, and television star, Kristen Bell!
---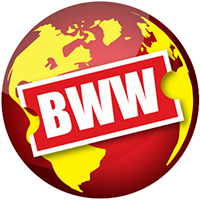 Hilarious Afterlife Comedy WHAT COMES NEXT, OR MEET THE DUNNES Premieres as Audio Play
by Alexa Criscitiello - June 17, 2021

What Comes Next, or Meet the Dunnes, a new comedy by award-winning playwright Drama Desk nominee and Edgar Award recipient Laurence Klavan, is now available online from the 21st Century Players with f...
---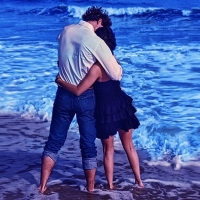 BWW Review: Sedona International Film Festival Presents ON OUR OWN ISLAND
by Herbert Paine - June 17, 2021

Vivid, lyrical, and loving! Ellie Dylan and Sky Dylan-Robbins's ON OUR OWN ISLAND steps courageously into the domain of dying and death. A film that is both an endearing and emotional homage to a husb...
---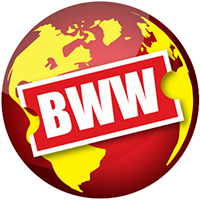 The Florentine Opera Announces Summer Al Fresco Series
by Stephi Wild - June 17, 2021

Learn more about the lineup and how to attend!
---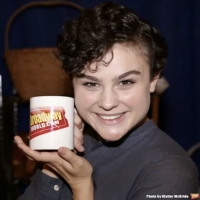 Wake Up With BWW 6/17: THE BOOK OF MORMON and FREESTYLE LOVE SUPREME Announce Broadway Returns, and More!
by Stephi Wild - June 17, 2021

Today's top stories: The Book of Mormon and Freestyle Love Supreme announce Broadway return dates. Plus, watch Ariana Grande and Marissa Jaret Winkur join James Corden for a special performance of a H...
---
MELANCHOLY MAN: An Independent Dance Short Film Now Available For Digital Audiences
by Alexa Criscitiello - June 16, 2021

Melancholy Man, a dance short film, directed and choreographed by James Kinney with cinematography and editing by Pierre Marais is available for viewing on Vimeo, Social Media Platforms and selected f...
---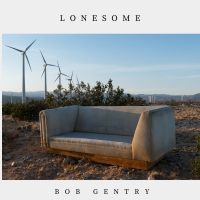 Bob Gentry Sets Blue Elan Records Debut Album Release
June 16, 2021

Working again with Grammy-nominated producer Dave Darling, Fortune Favors follows on the heels of Gentry's re-entry into the music business last October when he released his Back on the Horse EP, his ...
---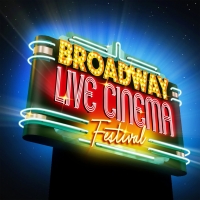 Melissa Errico, Joe Iconis, Brenda Braxton, Bianca Marroquín & More to Take Part in BROADWAY LIVE CINEMA FESTIVAL
by Chloe Rabinowitz - June 16, 2021

Broadway Live Cinema Festival, the new film and live performance event honoring Broadway and movie musicals, has announced the lineup of artists set to perform live at the inaugural festival this summ...
---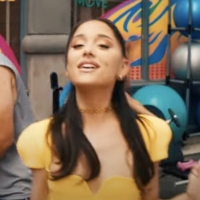 VIDEO: Ariana Grande, Marissa Jaret Winokur, and James Corden Perform HAIRSPRAY Parody 'No Lockdowns Anymore'
by Stage Tube - June 16, 2021

Winokur was the original Tracy in Hairspray on Broadway, a role that earned her the 2003 Tony Award for Best Leading Actress in a Musical, Drama Desk Award,  and Outer Critics Circle Award. Grande too...
---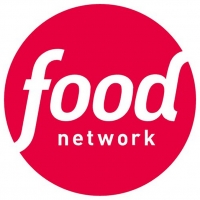 Competitors Taste Their Way to Victory in New High-Stakes Food Network Series MONEY HUNGRY
by Sarah Jae Leiber - June 15, 2021

n the five-episode series hosted by Kal Penn, competitors showcase their impressive palates in a series of increasingly complex tasting challenges that push their senses and culinary knowledge to the ...
---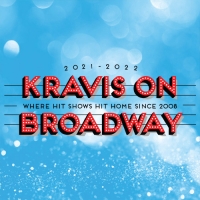 Broadway is Back at the Kravis Center
by Nicole Rosky - June 15, 2021

The Kravis Center is bringing Broadway back to West Palm Beach with the 2021/2022 Kravis On Broadway season. The series is headlined by the "cultural phenomenon" (LA Times) and winner of six Tony Awar...
---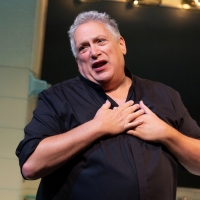 Harvey Fierstein Donates $2.5 Million to New 'Theatre Lab' at the New York Public Library
by Stephi Wild - June 15, 2021

This new lab will be a dedicated educational space where students and the general public will be able to attend programs about the library's photographs, scripts, recordings, set models, costumes and ...
---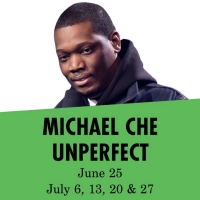 SATURDAY NIGHT LIVE's Michael Che Will Perform MICHAEL CHE UNPERFECT at Carolines on Broadway This Summer
by Stephi Wild - June 15, 2021

Saturday Night Live star Michael Che will headline MICHAEL CHE UNPERFECT at Carolines on Broadway on Friday, June 25 at 9:45 p.m. and in a July residency that will run on Tuesdays (July 6, 13, 20 and ...
---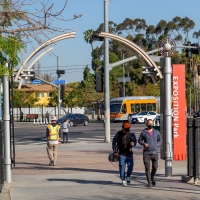 CHALK LINES Immersive Audio Play Tour Brings Unsung LA Landmarks To Life
by Alexa Criscitiello - June 14, 2021

The Award-Winning Chalk Repertory Theatre with funding from L.A. City's Department of Cultural Affairs announces the launch of its new audio play series Chalk Lines. Five short plays using immersive a...
---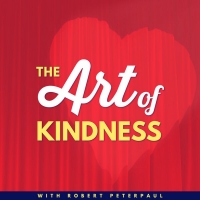 Listen: THE ART OF KINDNESS Podcast Drops First Trailer
by Chloe Rabinowitz - June 14, 2021

The Art of Kindness podcast is set to debut with a star-studded guest list this July. Hosted by award-winning actor, writer and journalist Robert Peterpaul, the series spotlights artists from all area...
---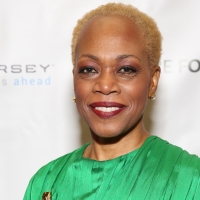 Listen: LITTLE KNOWN FACTS with Ilana Levine and Special Guest, Actor and Playwright Regina Taylor
by Little Known Facts w/ Ilana Levine - June 14, 2021

Today's episode features actress/director/playwright/educator/activist Regina Taylor. She is the playwright-in-residence at the Repertory Theatre of St. Louis, a three-year appointment through the Nat...
---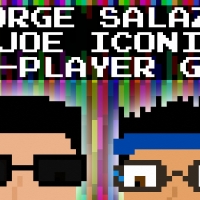 George Salazar, Joe Iconis and More Will Perform This Week at Feinstein's/54 Below
by Stephi Wild - June 14, 2021

This week, FEINSTEIN'S/54 BELOW, Broadway's Supper Club & Private Event Destination, will reopen after a fifteen-month shutdown. The opening weekend features some of the brightest stars from Broadway,...
---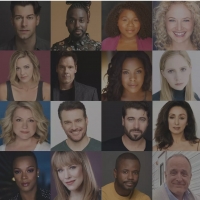 Kate Rockwell, J. Harrison Ghee, Natascia Diaz, Emily Skinner, Kendra Kassenbaum and More Will Lead The Muny's 2021 Summer Season
by Alexa Criscitiello - June 14, 2021

After what will be a 23-month intermission, The Muny's 103rd season will open with the Muny premiere of Smokey Joe's Cafe, followed by The Sound of Music, Seven Brides for Seven Brothers, On Your Feet...
---
Photo Flash: Inside BRAND NEW DAY in Times Square, Celebrating New York City's Reopening
by Stephi Wild - June 12, 2021

This joyful event aimed to encourage New Yorkers and tourists alike to put away the screens, throw on their most fabulous looks, and reemerge into this great city to fall in love with it all over aga...
---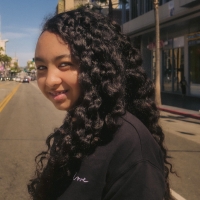 THE POWER OF HOPE Director Kalia Love Jones Receives The PAFF Youth Visionary Award
by Alexa Criscitiello - June 11, 2021

Kalia Love Jones, 14-year old director of 'The Power of Hope' animated short film receives the prestigious Youth Visionary Award from the 29th Annual Pan African Film and Arts Festival. Laya DeLeon Ha...
---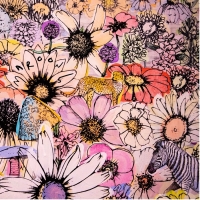 Maroon 5 Unveil New Album 'Jordi'
June 11, 2021

Additionally, the band just shared the music video for the new single "Lost" directed by GRAMMY Award winner and recent collaborator Sophie Muller.
---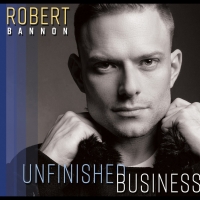 Robert Bannon's 'I Think He Knew' Pride Anthem Music Video Passes 40k Views On YouTube
by Chloe Rabinowitz - June 11, 2021

Robert Bannon launched a new original video and single, 'I Think He Knew Me.' This riveting video shows the relationship between a father and son where the son reveals to his father that he is gay.
---
Current Shows on NBC
Latest NBC Tweets
6/20 @ 6:00 AM

nbc - Wholesome moments that last a lifetime. Happy #FathersDay! ❤️ https://t.co/n7sD0rKTeX
Retweet | Reply | Original Link   
6/19 @ 8:00 AM

nbc - Today, we commemorate the true meaning of freedom for all. Learn more about Juneteenth here: https://t.co/utMFA3OhpB https://t.co/Jt6RYwyj2f
Retweet | Reply | Original Link   
6/18 @ 5:35 PM

nbc - Catch the U.S. Open today through Sunday and tune into the #MakingIt Season 3 Premiere with Amy Poehler and Nick Of… https://t.co/CtByjSdled
Retweet | Reply | Original Link   
6/17 @ 12:00 PM

nbc - Are you NBC's next Annie?! The nationwide search has begun for the title role in #AnnieLive. https://t.co/V4gYHf6ejY https://t.co/kxZnxDw4l6
Retweet | Reply | Original Link   
6/17 @ 11:00 AM

nbc - Our NBC family is ready to get the crafting party started! 👏 Catch the return of #MakingIt June 24 on NBC. https://t.co/sDeE62tQUu
Retweet | Reply | Original Link   
6/17 @ 10:00 AM

nbc - Wait, so watching all 2️⃣2️⃣ seasons of Law and Order: #SVU ISN'T the same as graduating from law school?! https://t.co/WXIPunGWcj
Retweet | Reply | Original Link   
6/16 @ 12:00 PM

nbc - When Benson smiles, the whole Squad smiles. 😌 #SVU https://t.co/AOLxRThbyq
Retweet | Reply | Original Link   
6/16 @ 3:45 AM

nbc - The World Taekwondo Demonstration Team's talent won over the #AGT audience, but their inspirational message scored… https://t.co/mAWYdqM1pO
Retweet | Reply | Original Link   
6/15 @ 3:00 PM

nbc - If these moments were on #AGT, we'd give them the #GoldenBuzzer. ✨🚨 https://t.co/FhZp62nkoq
Retweet | Reply | Original Link   
6/15 @ 2:00 PM

nbc - "Treat yo' self" to all seven seasons of #ParksandRec on Blu-Ray. Pawnee forever! https://t.co/MmP1p674U4 https://t.co/e3CmtPpCbp
Retweet | Reply | Original Link   
6/15 @ 11:29 AM

nbc - #Brooklyn99 wrapped on their final season last week, and we're still recovering. 😭 https://t.co/dCaWRVD8qr
Retweet | Reply | Original Link   
6/14 @ 6:30 PM

nbc - The girls of @usasoftball brought their all to #SmallFortune! https://t.co/73Gyhz0CTx
Retweet | Reply | Original Link   
6/14 @ 12:00 PM

nbc - When we didn't think we could love @Olivia_Rodrigo's "driver's license" anymore, and then @kellyclarkson does this.… https://t.co/KVzBOV8rmy
Retweet | Reply | Original Link   
6/14 @ 8:57 AM

nbc - Love (and sawdust) is in the air. 🥰 Don't miss the premiere of #MakingIt June 24 on NBC! https://t.co/yWiZbRbMmZ
Retweet | Reply | Original Link