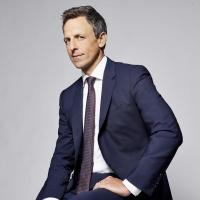 LATE NIGHT Host Seth Meyers Returns with Two Stand Up Shows at The Ridgefield Playhouse, May 16
May 07, 2021

He makes America laugh and think every night – now you can get up close and personal with 'Late Night with Seth Meyers' talk show host Seth Meyers himself at The Ridgefield Playhouse!  Get ready for p...
---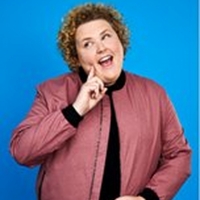 Fortune Feimster Announced at Paramount Theatre, March 11
May 07, 2021

Comedy Works Entertainment presents Fortune Feimster's 2 Sweet 2 Salty Tour coming to Paramount Theatre in Denver on Friday, March 11th at 7:00pm.
---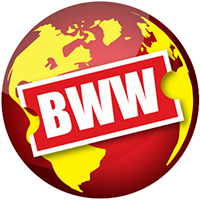 World Renowned Angel City Chorale Announces New Summer Concert; Aims To Inspire Others To Play It Forward
May 06, 2021

America's Got Talent's Golden Buzzer-winning vocal sensation Angel City Chorale, led by Sue Fink, Artistic Director, announced today their Summer virtual music extravaganza, Play it Forward, premierin...
---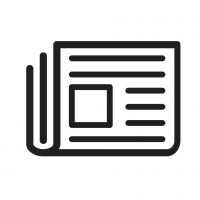 Brian Clowdus, Accused Of Racist & Abusive Conduct As Former Head Of Serenbe Playhouse, Announces Run For Political Office In Florida
May 06, 2021

Brian Clowdus, who after stepping down as the artistic director of Georgia's Serenbe Playhouse in 2019 was later met with allegations of racist and abusive behavior has announced a run for political o...
---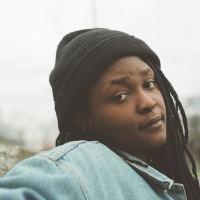 Joy Oladokun's 'sorry isn't good enough' Music Video Debuts Today
May 06, 2021

Her first release since signing a joint partnership with Amigo Records/Verve Forecast/Republic Records, "sorry isn't good enough" is from Oladokun's highly-anticipated forthcoming major label debut al...
---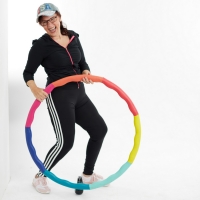 Mary Dimino Will Debut SUPERSIZED COMEDY on Metropolitan Zoom This Weekend
May 06, 2021

Metropolitan Zoom and producer Bernie Furshpan will present SUPERSIZED COMEDY: They're FLABulous!   MAC award winning comedian Mary Dimino's latest creation is set to debut Saturday May 8th on the pre...
---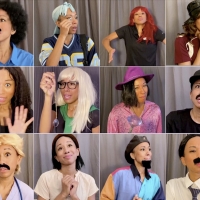 MO-TO-THE-ONCLE Will Be Performed at the 2021 Cincinnati Fringe Festival
May 06, 2021

Mo-to-the-oncle (pronounced MO-to-the-AWN-uh-kuhl) debuts at the 18th Annual Cincinnati Fringe Festival (Friday, June 4 – Saturday, June 19).
---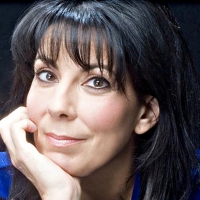 VIDEO: Christine Pedi Visits Backstage LIVE with Richard Ridge- Watch Now!
by Backstage With Richard Ridge - May 05, 2021

Watch as Richard chats with Broadway favorite Christine Pedi, who will soon join Seth Rudetsky for two very special concerts on Sunday, May 9 (3pm and 8pm).
---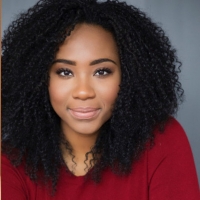 Patti Murin & Adrianna Hicks Announce BroadwayWorld Stage Door Masterclasses In June
by Team BWW - May 05, 2021

BroadwayWorld is thrilled to announce that SIX the Musical's Adrianna Hicks will join the BroadwayWorld Stage Door masterclass lineup in June, as well as the return of FROZEN's Patti Murin for an all ...
---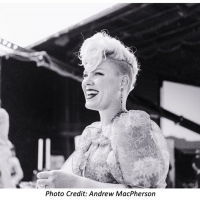 Pink Will Receive ICON AWARD at the 2021 BILLBOARD MUSIC AWARDS
May 04, 2021

The ICON Award honoree has tallied 33 career entries on the Billboard Hot 100, including 15 top 10s and four No. 1s: 'Lady Marmalade' with Christina Aguilera, Lil' Kim and Mya, in 2001; 'So What'' in ...
---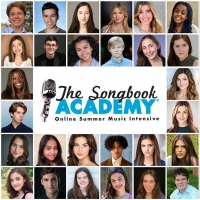 Songbook Academy Names Top 40 National Finalists for Summer Intensive
May 04, 2021

During the week of July 17-24, the 40 finalists can expect an unforgettable interactive experience of professional vocal training, performance coaching, workshops, daily social activities and educatio...
---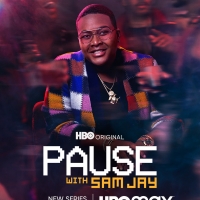 HBO's New Late Night Talk Series PAUSE WITH SAM JAY Debuts May 21
May 04, 2021

Prentice Penny is an Emmy®-nominated, Peabody® and Golden Globe®-winning writer, director and producer. Penny made his feature directorial debut on Netflix original "Uncorked." He serves as showrunner...
---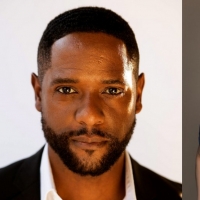 Blair Underwood, Sarah Silverman to Star in VIRAL
May 04, 2021

Underwood may be best known as Jonathan Rollins on the NBC legal drama L.A. Law, which he played for seven years.
---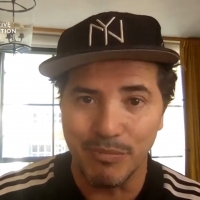 WATCH: John Leguizamo, Chandra Wilson, Ann Curry & More Star in New COVID-19 PSAs: 'This is Your Shot'
May 04, 2021

Today, The Creative Coalition and The Creative Coalition's National Blue Ribbon Task Force to Stem COVID-19 Vaccine Hesitancy released their latest PSAs featuring actor Wilson Cruz ("Star Trek: Discov...
---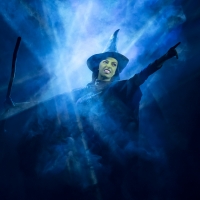 Breaking: WICKED National Tour Will Return This August with First Stop in Dallas
May 04, 2021

Rejoicify! Dallas Summer Musicals and Broadway Across America just announced that WICKED will return to the Music Hall at Fair Park, August 3 – September 5, 2021, kicking off the 2021-2022 Germania In...
---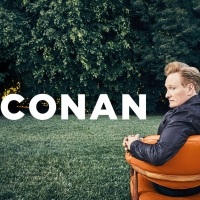 CONAN Will End June 24 on TBS
May 04, 2021

O'Brien is the longest serving current late-night talk show host in the U.S., who began his late-night career in 1993 when NBC tapped him to take over as host of Late Night.
---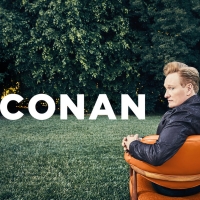 CONAN On TBS Set To End On June 24
May 03, 2021

Conan O'Brien's long-running late-night show on TBS, "CONAN," to end on June 24th, 2021.
---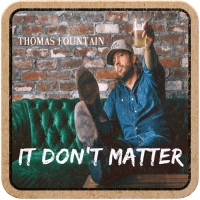 Rising Country Star Thomas Fountain Releases New Honky Tonk Single 'It Don't Matter'
May 03, 2021

On April 23rd, 2021, up-and-coming country sensation Thomas Fountain released 'It Don't Matter' debuting on 'Best New Songs' Apple Music Country Playlist.
---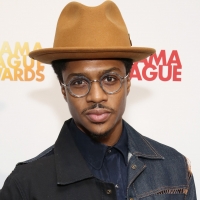 Ephraim Sykes Joins Season 2 of Netflix's RUSSIAN DOLL
May 03, 2021

2019 Tony nominee Ephraim Sykes has joined the second season of Netflix's Russian Doll in a guest roll. He joins Annie Murphy, and Sharlto Copley Carolyn Michelle Smith in the new season.
---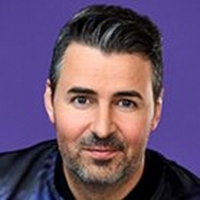 Pete Lee to Perform at Comedy Works South at the Landmark
May 03, 2021

Pete Lee will perform at Comedy Works South at the Landmark May 7 - 9. Pete Lee's joyful humor comes from his Midwestern roots. He was the first stand-up comedian to get a standing ovation on The Toni...
---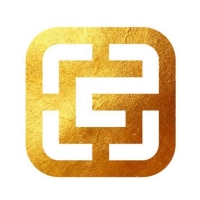 Vivek J. Tiwary, Auli'i Cravalho, Riz Ahmed & More Named 2021's Most Impactful Asians on Gold House's A100 List
May 03, 2021

Gold House, the premier nonprofit collective of Asian & Pacific Islander cultural leaders, debuts a suite of ventures on representation, economic, and individual empowerment amidst record-high attacks...
---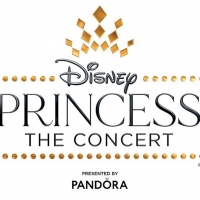 DISNEY PRINCESS - THE CONCERT to be Presented at The Fabulous Fox Theatre
May 03, 2021

For generations, Disney's Princesses have enchanted us with their courage and kindness. Their music has been the soundtrack to our lives. Now, for the first time in forever, that beloved music will be...
---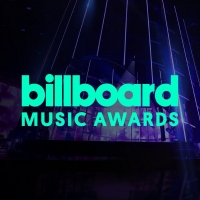 2021 Billboard Music Awards Finalists Revealed
April 29, 2021

dick clark productions and NBC today announced the finalists for the "2021 Billboard Music Awards", which honor the year's most successful artists in 51 categories across all genres of music. The BBMA...
---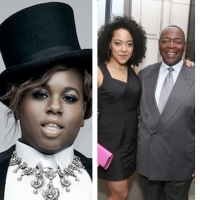 Chuck & Lilli Cooper, George Salazar, Alex Newell, & Jenn Colella Join THE SETH CONCERT SERIES Lineup
by Team BWW - April 27, 2021

Producer Mark Cortale has announced that eleven stars of the stage and screen will now join the full May through June line-up of The Seth Concert Series, the live weekly series based on Seth Rudetsky'...
---
Blair Underwood, Regina Taylor, Al Roker and Guy Davis Join Crossroads' Tribute to Cicely Tyson
April 27, 2021

TONY® Award-winning actress Anika Noni Rose will be joined by stars of stage, and screen to salute the artistry, excellence and advocacy of trailblazer and acting icon Cicely Tyson at Crossroads Theat...
---
Current Shows on NBC
Latest NBC Tweets
5/8 @ 8:00 AM

nbc - Tonight, #SNL is BACK with host @elonmusk and musical guest @MileyCyrus. 👏 https://t.co/YhbHahuIyn
Retweet | Reply | Original Link   
5/7 @ 1:30 PM

nbc - Overcome small obstacles to win BIG. #SmallFortune joins NBC May 31. https://t.co/Rx092WUIiQ
Retweet | Reply | Original Link   
5/7 @ 1:00 PM

nbc - This is the kind of content we love to see. 😎 #Kenan Season 1 is now streaming on @PeacockTV! https://t.co/nrrDSnQZwz
Retweet | Reply | Original Link   
5/7 @ 10:11 AM

nbc - On May 27, get ready to make a difference with #RedNoseDay. Join us in kicking off our FUNdraising efforts with… https://t.co/iJVVprzvEa
Retweet | Reply | Original Link   
5/7 @ 8:00 AM

nbc - If you haven't picked out your #MothersDay fit yet... We have some inspiration for you. 😉 https://t.co/Pt10YlckS8
Retweet | Reply | Original Link   
5/6 @ 1:00 PM

nbc - Twitter crop is gone just in time for wedding season... 👰🤵 https://t.co/KVH3uvxWQn
Retweet | Reply | Original Link   
5/6 @ 11:35 AM

nbc - Not to flex, but our #YoungRock family has what it takes. 😏🎶 https://t.co/GXDV6CZvBK
Retweet | Reply | Original Link   
5/6 @ 11:25 AM

nbc - This summer is sure to be a splash with @bibbymoynihan and @ronfunches and #UltimateSlipNSlide, premiering Sunday,… https://t.co/ZWJ6f71Lu4
Retweet | Reply | Original Link   
5/6 @ 8:00 AM

nbc - Been thinking about #Brooklyn99 lately... Anyone else? https://t.co/oshfhio9wY
Retweet | Reply | Original Link   
5/5 @ 1:39 PM

nbc - Only Dwayne @TheRock Johnson is talented enough to support the finale of #YoungRock from multiple places at once. 📍… https://t.co/i02Y3sl0RZ
Retweet | Reply | Original Link   
5/5 @ 10:12 AM

nbc - You can only choose one for your birthday dinner... Where are we celebrating? 🥳 https://t.co/lV5yqGw5gh
Retweet | Reply | Original Link   
5/4 @ 1:43 PM

nbc - It's not easy filling Dwayne @TheRock Johnson's shoes, but we think the #YoungRock cast pretty much nailed it. Fin… https://t.co/IZr20hPcu8
Retweet | Reply | Original Link   
5/4 @ 9:09 AM

nbc - #MayTheFourth be with you, Pawnee City Council. 😎 #ParksAndRec https://t.co/6uQn2E3BPQ
Retweet | Reply | Original Link   
5/3 @ 3:00 PM

nbc - *Listens to Spaceman by @nickjonas once.* 👩‍🚀 #Debris https://t.co/eZpV9bI9wG
Retweet | Reply | Original Link   
5/3 @ 9:23 AM

nbc - We belong together. Celebrate Asian American Pacific Islander Heritage Month today and every day. #AAPIxNBCU https://t.co/WBAvwczi7U
Retweet | Reply | Original Link   
5/3 @ 7:00 AM

nbc - We belong together. Celebrate Asian American Pacific Islander Heritage Month today and every day. #AAPIxNBCU https://t.co/5sZp1IC5Yy
Retweet | Reply | Original Link   
5/2 @ 12:41 PM

nbc - Once a classic, always a classic. Happy birthday, Dwayne @TheRock Johnson. https://t.co/PlHDDzxf5Q
Retweet | Reply | Original Link   
5/2 @ 11:17 AM

nbc - Best friends breaking out into NSYNC? That's our type of get-together. 🎶💗 #ZoeysPlaylist https://t.co/UMevzqvPkZ
Retweet | Reply | Original Link