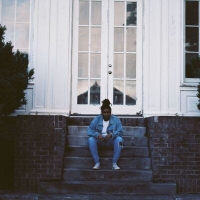 Joy Oladokun's New Song 'jordan' Debuts Today
February 26, 2021

Of the song, Oladokun shares, "I wrote 'jordan' the day I decided to come out. I had spent a lot of time in self isolation dreaming of what it meant to be fully known. Letting myself imagine and event...
---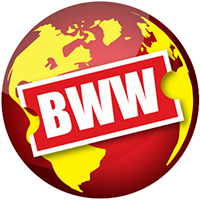 People's Light Launches New Web Series AMERICA 2AM
February 26, 2021

Amidst a neverending lockdown, what secrets, scandals, and salacious exchanges unfold in the middle of the night? People's Light presents America 2am, a new web series.
---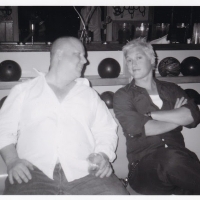 Guitarist Dave Philips Dies at 52
February 25, 2021

Over the course of a 30 + year career, Philips became a go-to guitarist for some of post-punk and alt-rock's most influential figures including The Pixies' Frank Black, The Replacements' Tommy Stinson...
---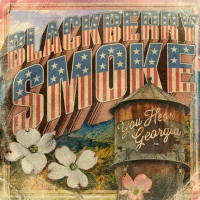 Blackberry Smoke Marks 20 Years as a Band With the Release of 'You Hear Georgia'
February 24, 2021

Across the album's ten new songs, Blackberry Smoke continue to embody Georgia's rich musical legacy as they have for the past two decades, honoring the people, places and sounds of their home state.
---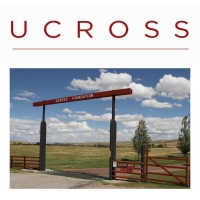 Ucross Launches Annual Music Fellowships With Rice University
February 24, 2021

Ucross has announced the establishment of a new partnership with Rice University's Shepherd School of Music. An annual fellowship will award four weeks of Ucross residency time to accomplished artists...
---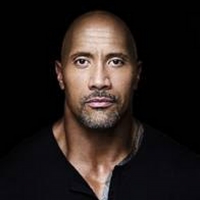 Dwayne Johnson Will Be Honored at the HOLLYWOOD CRITICS ASSOCIATION FILM AWARDS
February 24, 2021

The HCA is pleased to reveal this year's "HCA Trailblazer Award" recipient as Dwayne Johnson. The Trailblazer Award was created to highlight and celebrate actors and filmmakers who not only speak out ...
---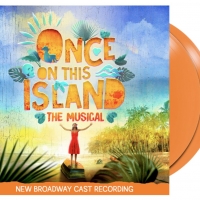 ONCE ON THIS ISLAND to Be Released on Limited Edition Orange Vinyl
February 24, 2021

This limited-edition vinyl set of ONCE ON THIS ISLAND includes a special album insert with photos from the Broadway production and full billing, plus a gatefold cover, complete with show artwork, tra...
---
BWW Previews: Live From Skylight Run Reunites Broadway's Carole Demas and Sarah Rice in March 5th Online Concert
by Stephen Mosher - February 24, 2021

The online concert series LIVE FROM SKYLIGHT RUN continues to bring quality entertainment to at-home viewers.
---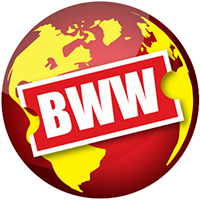 Eric McCormack and Chilina Kennedy Announced as Part of DINNER A LA ART
February 24, 2021

Playing the role of the enigmatic Jay Gatsby is international star of Broadway, Film and Television, and best known for his role as Will Truman on NBC's smash hit sitcom Will & Grace, Eric McCormack. ...
---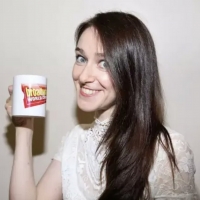 Wake Up With BWW 2/24: Nimax Plans to Reopen its West End Theatres on May 17, and More!
by Stephi Wild - February 24, 2021

Today's top stories: Nimax Theatres plan to reopen May 17, watch the inaugural NY PopsUp (Jon Batiste, Ayodele Casel, Anthony Roth Costanzo), Donna Vivino releases a pandemic-themed cover of 'She Used...
---
Calleri Casting Renamed Calleri Jensen Davis
February 23, 2021

James Calleri, Erica Jensen, and Paul Davis announced today that Calleri Casting is being renamed Calleri Jensen Davis, to better reflect the equal partnership that has been central to their 14-time A...
---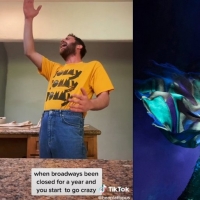 VIDEO: Ben Platt Channels His Inner Elphaba in Latest TikTok
February 23, 2021

Is Ben Platt vying for the role of Elphaba in the upcoming Wicked film adaptation? Joking aside, the Dear Evan Hansen star recently posted a TikTok of him belting 'No Good Deed' from Wicked.
---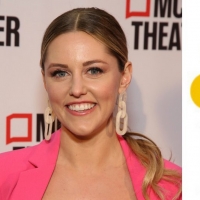 BWW Interview: KENAN is Taylor Louderman's Comedy Bootcamp
by Sarah Jae Leiber - February 23, 2021

BroadwayWorld had the pleasure of speaking to Louderman about the difference between her work onscreen and her work in musical theatre, learning more about comedy from Kenan Thompson, and what she thi...
---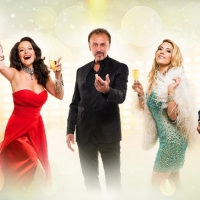 BWW Feature: The Cocktail Cabaret Brings Back the Dinner and a Show at The Italian American Club of Southern Nevada
by Debbie Hall - February 22, 2021

Before the COVID-19 pandemic shut down, The Cocktail Cabaret delighted audiences as a way to begin a night of fun and entertainment. The critically acclaimed show toured Florida in 2020, performed vir...
---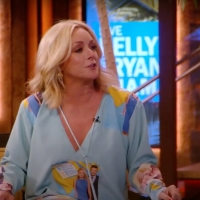 VIDEO: Jane Krakowski Debuts the LIVE WITH KELLY AND RYAN Kaftan
by Stage Tube - February 22, 2021

Jane is most commonly known for her role as Jenna Maroney on NBC's Emmy Award-winning '30 Rock'. Krakowski was honored with four Emmy nominations for her work on the show.
---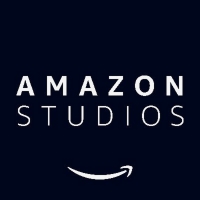 Charlie Day, Gina Rodriguez Join I WANT YOU BACK at Amazon Studios
February 22, 2021

The ensemble comedy will star Charlie Day, Jenny Slate, Gina Rodriguez, Scott Eastwood, Manny Jacinto and Clark Backo.
---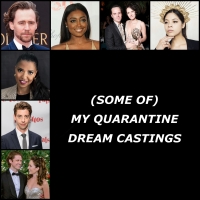 BWW Blog: (Some Of) My Quarantine Dream Castings
by Student Blogger: Sydney Emerson - February 22, 2021

With all of this time in a room by myself, I've turned to the old standby, dream castings, to occupy my time. And let me tell you—I would pay good money to see any of these shows. So, without furthe...
---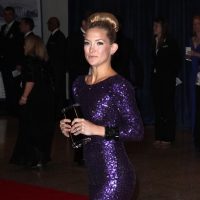 Tiffany Haddish, Kate Hudson Will Present on the GOLDEN GLOBE AWARDS
February 22, 2021

They will join previously announced presenters Awkwafina, Kevin Bacon, Sterling K. Brown, Michael Douglas, Cynthia Erivo, Annie Mumolo, Joaquin Phoenix, Kyra Sedgwick, Susan Kelechi Watson, Kristen Wi...
---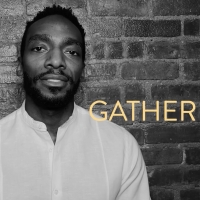 VIDEO: Watch the Cast of TINA Unite to Perform Daniel J. Watts' Poignant Poem, 'The Gatherers'
by BroadwayWorld TV - February 22, 2021

Days after Broadway theatres went dark and cities shuttered last March, TINA – THE TINA TURNER MUSICAL's Tony-nominated Daniel J. Watts (Ike Turner) sat down to write a tribute to those who gather. A ...
---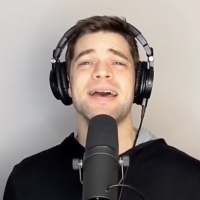 VIDEO: Jeremy Jordan and Jessica Lowndes Perform Their New Song, 'Alive'!
by Stage Tube - February 20, 2021

Jessica Lowndes and Jeremy Jordan have collaborated on a new song called Alive. The song is now available on Spotify and Apple Music. Jordan and Lowndes also created a video of them performing the son...
---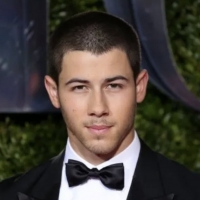 Nick Jonas Will Serve As Host And Musical Guest On SATURDAY NIGHT LIVE
February 20, 2021

Nick Jonas will pull double duty when he takes the stage for his "Saturday Night Live" hosting debut and second solo musical guest appearance on Feb. 27.
---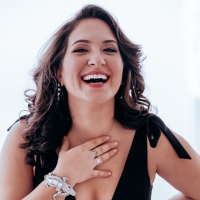 2021 American Traditions Vocal Competition Winners Announced
February 19, 2021

This evening, the first ever virtual American Traditions Vocal Competition ended an incredible week celebrating and preserving all styles of classic American music with the final round featuring five ...
---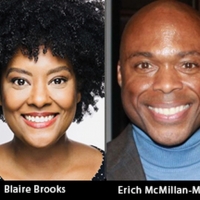 Mile Square Theatre Announces Community Resilience Program: Panel Discussion on Black History Month
February 19, 2021

Join MST in welcoming a panel of distinguished Black theatre artists as they discuss what Black History Month means to them, their hopes, fears, and dreams for our country in general and the performin...
---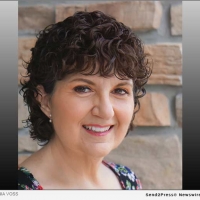 Dania Voss's WINDY CITY NIGHTS Series Joins Writers on the Moon Project
February 19, 2021

Award-winning Chicagoland romance author Dania Voss's Windy City Nights series is taking part in the Writers on the Moon project. Coordinated by speculative fiction author Dr. Susan Kaye Quinn, Voss i...
---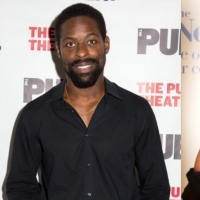 Sterling K. Brown, Catherine Zeta-Jones & More Will Present at THE GOLDEN GLOBES
February 19, 2021

The 78th Annual Golden Globe® Awards, hosted by Tina Fey from the Rainbow Room in New York and Amy Poehler from The Beverly Hilton in Los Angeles, will air LIVE coast to coast on Sunday, Feb. 28, 2021...
---
Current Shows on NBC
Latest NBC Tweets
3/3 @ 4:28 PM

nbc - It's all coming together. Buckle up, we're unveiling the social key art for the new season of #Manifest!
Retweet | Reply | Original Link
3/3 @ 2:02 PM

nbc - Wears nice suits? Tries but fails? Michael from #TheGoodPlace or #MrMayor? 🤝 https://t.co/83DqOTxFNz https://t.co/zfrXiMGC2i
Retweet | Reply | Original Link
3/3 @ 12:18 PM

nbc - Check out this interview with @TheEllenShow for the inside scoop on Family Game Fight — a brand-new show with… https://t.co/qj8FGoN16r
Retweet | Reply | Original Link
3/3 @ 12:17 PM

nbc - Check out this interview with @TheEllenShow for the inside scoop on Family Game Fight — a brand-new show with… https://t.co/va5KxzkkSe
Retweet | Reply | Original Link
3/2 @ 3:00 PM

nbc - When you think about the upcoming drama on #NewAmsterdam 😭 vs. when you think about seeing your favorite doctors ag… https://t.co/k0IoazwJoS
Retweet | Reply | Original Link
3/2 @ 1:30 PM

nbc - Did you miss last week's episode of #Kenan?! Let @kenanthompson and @Reddsaidit catch you up. And watch a brand-n… https://t.co/widF0xxKO4
Retweet | Reply | Original Link
3/2 @ 1:00 PM

nbc - We're definitely falling for this 4-chair turn. 😍✨ Catch more incredible performances on #TheVoice TONIGHT at 9/8c… https://t.co/3fsi63jwHb
Retweet | Reply | Original Link
3/2 @ 10:54 AM

nbc - The stakes are high and the debt is even higher. 💰 Don't miss the return of #GoodGirls, Sunday 10/9c on NBC. https://t.co/vGma7shOwW
Retweet | Reply | Original Link
3/2 @ 7:00 AM

nbc - Two brand-new episodes, back-to-back. TONIGHT, don't miss #YoungRock at 8/7c followed by #Kenan at 8:30/7:30c on NB… https://t.co/5gVM1RnRXA
Retweet | Reply | Original Link
3/1 @ 3:00 PM

nbc - Look out, #Debris has landed in some familiar places! 👀 Piece together a new mystery TONIGHT at 10/9c on NBC. https://t.co/YsZ6zwIlkx
Retweet | Reply | Original Link
3/1 @ 2:08 PM

nbc - #SVU 🗣 #OrganizedCrime 🗣 #LawAndOrder 🗣 Your favorite squad, all in the same place. Follow @lawandordertv for mor… https://t.co/KDxutNFnIf
Retweet | Reply | Original Link
3/1 @ 9:00 AM

nbc - What's your favorite sci-fi show of all time? 🧪 Let us know. 👇 https://t.co/EZEaKR0MFb
Retweet | Reply | Original Link
3/1 @ 8:38 AM

nbc - Two premieres that are out of this world! 💥 Kick off a new season of #TheVoice at 8/7c, followed by the premier… https://t.co/7ZEnYcu2BY
Retweet | Reply | Original Link
3/1 @ 8:30 PM

nbc - Telemedicine at The #GoldenGlobes is just as good as swag, right? 😅 https://t.co/DYD1kX69dq
Retweet | Reply | Original Link
3/1 @ 8:24 PM

nbc - La'Ron quizzed kids about the #GoldenGlobes and we'd say they aced it. 😉 https://t.co/1ddwvaBbHU
Retweet | Reply | Original Link
3/1 @ 8:17 PM

nbc - She's not singing the blues tonight. Andra Day wins Best Actress in a Motion Picture, Drama at The #GoldenGlobes. https://t.co/n5GBNMpM4A
Retweet | Reply | Original Link
3/1 @ 8:09 PM

nbc - Congratulations to Nomadland for taking home Best Motion Picture, Drama at The #GoldenGlobes. https://t.co/YUPlMWYW4A
Retweet | Reply | Original Link
3/1 @ 8:04 PM

nbc - Jodie Foster wins the award for Best Supporting Actress in a Motion Picture at The #GoldenGlobes. https://t.co/GhdAD2FBPS
Retweet | Reply | Original Link