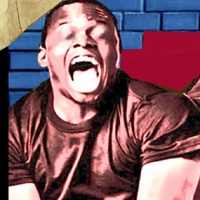 LaDarrion Williams' New Play UMOJA To Receive West Coast Premiere Production
by A.A. Cristi - January 14, 2022

The Willie Agee Playhouse in association with The Black Creators Collective presents the West Coast Premiere of 'UMOJA', a culture-shifting play, written by emerging playwright LaDarrion Williams unde...
---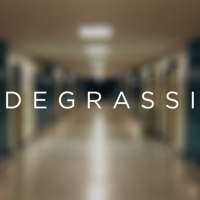 HBO Max & WarnerMedia Greenlight New DEGRASSI Series
by Michael Major - January 13, 2022

The new teen and family series helmed by showrunners Lara Azzopardi (Backstage, The Bold Type, Mary Kills People) and Julia Cohen (Riverdale, A Million Little Things, The Royals) will include 10 hour-...
---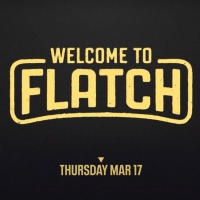 New FOX Comedy WELCOME TO FLATCH Sets Premiere Date
by Michael Major - January 13, 2022

Inspired by BBC Studios' "This Country," Welcome to Flatch is a half-hour comedy written and executive-produced by Emmy and Golden Globe Award winner Jenny Bicks ("Sex and the City," "The Greatest Sho...
---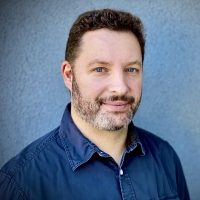 BWW Blog: Marvel's Eric Litman on His New Show, THE HOT ZONE: ANTHRAX
by Student Blogger: Bea Mienik - January 13, 2022

Just recently, I had the pleasure of interviewing editor Eric Litman about his newest series, The Hot Zone: Anthrax. Litman is best known for his work for Marvel on Agents of S.H.I.E.L.D., as well as ...
---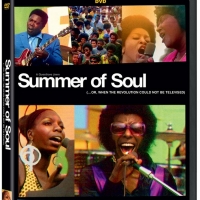 SUMMER OF SOUL Sets DVD & Digital Release
by Michael Major - January 13, 2022

Summer of Soul shines a light on the importance of history to our spiritual well-being and stands as a testament to the healing power of music. The feature includes concert performances by Stevie Wond...
---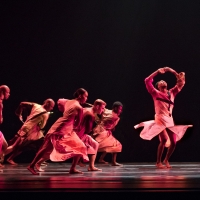 Kennedy Center to Present Alvin Ailey American Dance Theater
by Chloe Rabinowitz - January 12, 2022

The acclaimed Ailey American Dance Theater returns February 1-6 to the Kennedy Center Opera House stage, led by Robert Battle on his 10th anniversary as Artistic Director, with seven performances feat...
---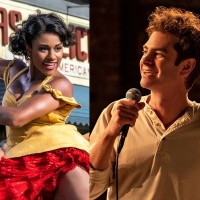 Ariana DeBose, Andrew Garfield, Cynthia Erivo, and More Nominated For SAG Awards; Full List!
by Stephi Wild - January 12, 2022

We've got all this year's SAG nominees to prepare you for the awards on February 27. The 2022 Screen Actors Guild Award nominations included Andrew Garfield for tick, tick...BOOM!, Ariana DeBose for W...
---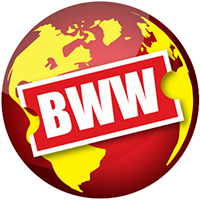 Erik Larson and Amor Towles Return In Person To Writers On A New England Stage
by Stephi Wild - January 12, 2022

New Hampshire Public Radio and The Music Hall announced the latest line-up for their award-winning series, Writers on a New England Stage, appearing before a live audience with COVID safety protocols ...
---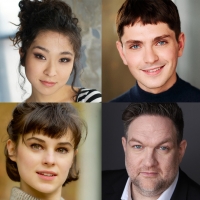 Broken Nose Theatre Presents World Premiere THIS IS ONLY A TEST At The Den Theatre
by A.A. Cristi - January 11, 2022

Broken Nose Theatre, one of Chicago's premier Pay-What-You-Can theatre companies, is pleased to welcome back live audiences this winter with the world premiere of Eric Reyes Loo's drama This Is Only a...
---
BWW Feature: Top 10 Seattle Productions to Look Forward to in 2022
by Jay Irwin - January 11, 2022

It's happening Dear Readers, it's really happening! Theaters are starting to open back up. Well, they started last fall but now, with the new year, they're really coming back strong. And so I thoug...
---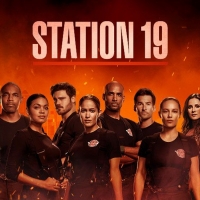 ABC Renews STATION 19 For Season Six
by Michael Major - January 11, 2022

"Station 19" follows a group of heroic Seattle firefighters as they put their lives and hearts on the line. The latest series, from the executive producers of "Grey's Anatomy," takes us inside the tou...
---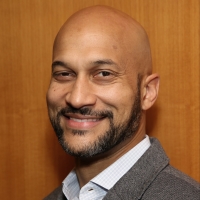 Keegan-Michael Key & Judy Greer to Lead Hulu's REBOOT Series
by Michael Major - January 11, 2022

Hulu has ordered the Original comedy Reboot, from creator and executive producer Steve Levitan and 20th Television to series. Judy Greer will star opposite previously announced Keegan-Michael Key and ...
---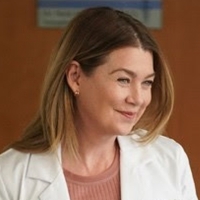 ABC Orders New Season of GREY'S ANATOMY
by Michael Major - January 10, 2022

ABC Entertainment has ordered season 19 of the iconic and longest-running primetime medical drama series "Grey's Anatomy" starring Ellen Pompeo. In the upcoming season, the record-breaking Shondaland ...
---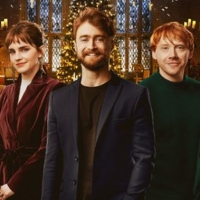 Broadway Streaming Guide: January 2022 - Where to Watch THE GILDED AGE & More New Releases!
by Michael Major - January 08, 2022

Although it may be a new year, several classics are returning to streaming services, giving Broadway fans the perfect throwback binge list, along with HBO's star-studded The Gilded Age series and new ...
---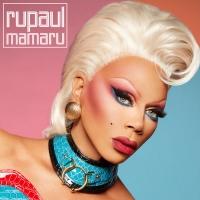 RuPaul Releases New Album 'Mamaru'
by Michael Major - January 07, 2022

The album features the lead single, 'Blame It on the Edit.' Also features new dance tracks 'Catwalk' featuring Skeltal Ki, 'Smile', and 'Who Is She.' RuPaul currently stars in 'RuPaul's Drag Race' fra...
---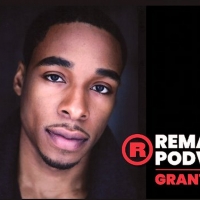 Grantham Coleman to Join Upcoming RemarkaBULL Podversation
by Chloe Rabinowitz - January 06, 2022

RED BULL THEATER today announced that its online offerings will continue on Wednesday January 19th at 7:30 PM with a RemarkaBULL Podversation, Much Ado About Benedick with Grantham Coleman. This event...
---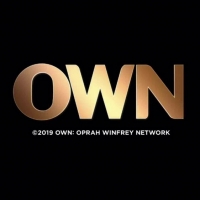 OWN Content Will Be Made Available on Hulu & Live TV
by Michael Major - January 06, 2022

Hulu subscribers have access to OWN's critically acclaimed, award-winning content, including hits like Ready To Love and Love & Marriage: Huntsville, Friday and Saturday night's #1 original cable seri...
---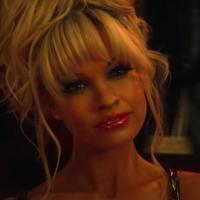 VIDEO: Lily James & Sebastian Stan in Hulu's PAM & TOMMY Trailer
by Michael Major - January 05, 2022

Set in the Wild West early days of the Internet, "Pam & Tommy" is based on the incredible true story of the Pamela Anderson (Lily James) and Tommy Lee (Sebastian Stan) sex tape. Stolen from the couple...
---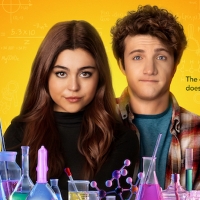 VIDEO: Hulu Shares SEX APPEAL Trailer
by Michael Major - January 04, 2022

In this hilarious teen comedy, Avery Hansen-White explores that there's more to sex, and love, than mechanics. Relationships require both head and heart. The cast includes Mika Abdalla, Jake Short, Ma...
---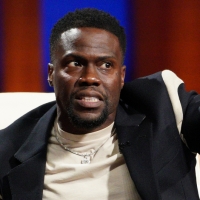 Kevin Hart to Guest Star on SHARK TANK
by Michael Major - January 03, 2022

Kevin Hart—actor, investor and entrepreneur—brings his unique perspective and desire to inspire the country's sharpest entrepreneurs in an all-new episode. Entrepreneurs from Los Angeles, Delaware, an...
---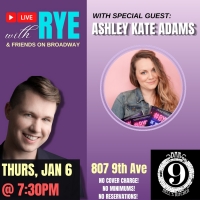 Ashley Kate Adams to Join LIVE WITH RYE & FRIENDS ON BROADWAY!
by Chloe Rabinowitz - January 03, 2022

The new Broadway talk show Live with Rye & Friends on Broadway hosted by talk show Host & Producer Rye Myers at BAR 9 (807 9th Ave) will welcomes Broadway actress (La Cage Aux Folles), Producer, Top S...
---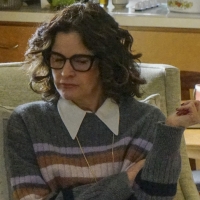 VIDEO: Sofia Black-D'Elia & Ally Sheedy in Freeform's SINGLE DRUNK FEMALE Trailer
by Michael Major - January 03, 2022

In addition to Sofia Black-D'Elia ("Your Honor," "The Mick") and Ally Sheedy ("Psych," The Breakfast Club),"Single Drunk Female" stars Rebecca Henderson ("Russian Doll"), Sasha Compère ("Love Life"), ...
---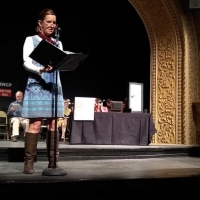 Monmouth Community Players Presents WHEN RADIO WAS KING: A RETURN TO THE 60S
by Nicole Rosky - January 02, 2022

Before there was Netflix, Hulu and cable TV, families would crowd around the radio to listen to their favorite shows. The Monmouth Community Players invites audiences to travel back in time to the 196...
---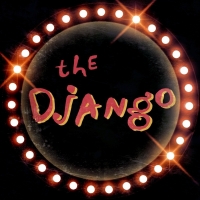 The Django Announces February Line-Up
by Chloe Rabinowitz - December 27, 2021

THE DJANGO, downtown Manhattan's premier jazz club, will continue to host today's jazz legends and rising stars. On February 3, The Django celebrates the fifth anniversary of the Brooklyn-based record...
---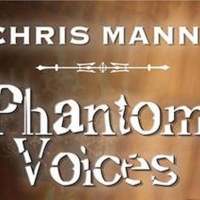 Chris Mann Comes To Overture Hall Next Month
by Stephi Wild - December 27, 2021

Celebrate The Phantom of the Opera and the best of Broadway as Chris Mann (Star of The Phantom of the Opera and NBC's The Voice) is joined by special "Phantom" co-stars Krista Buccallato (Christine u/...
---
Current Shows on HULU