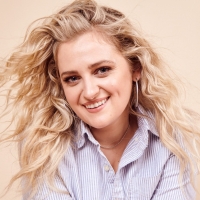 VIDEO: Ali Stroker Visits Backstage LIVE with Richard Ridge- Watch Now!
by Backstage With Richard Ridge - April 10, 2021

Watch as Richard chats with Tony winner Ali Stroker, who will soon join Seth Rudetsky for two very special concerts on Sunday, April 11 (3pm and 8pm).
---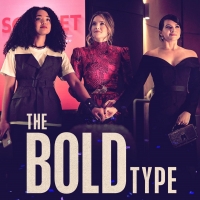 THE BOLD TYPE Returns for Its Fifth and Final Season
April 08, 2021

"The Bold Type" stars Katie Stevens, Aisha Dee, Meghann Fahy, Stephen Conrad Moore and Melora Hardin. The series is executive produced by Wendy Straker Hauser, Matt McGuinness, David Bernad, Joanna Co...
---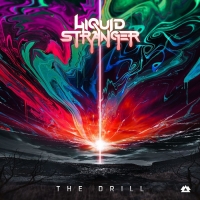 Liquid Stranger Unleashes Ferocious New Single 'The Drill'
April 06, 2021

"The Drill" marks Liquid Stranger's second release of 2021, following his recent remix LP for "Psychonaut', which featured remixes by AstroLizard, Blanke, Hydraulix, Krischvn, LICK, LUZCID, and Mersiv...
---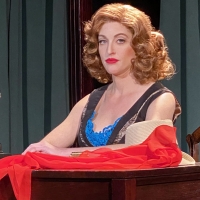 BETTE DAVIS AIN'T FOR SISSIES to be Available for Streaming on Demand
March 26, 2021

Just before COVID lockdowns began, writer/performer Jessica Sherr was in negotiations for the official Off-Broadway debut of her touring show. Her first livestream of BETTE DAVIS AIN'T FOR SISSIES on ...
---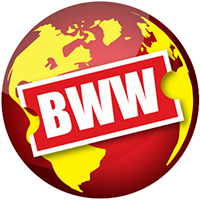 Theatreworks Silicon Valley to Stream New Works Festival Online
March 25, 2021

TheatreWorks Silicon Valley will stream an advance look at tomorrow's hits in New Works Festival Online.
---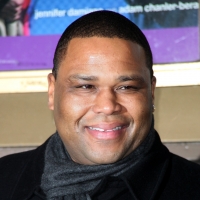 Anthony Anderson to Host the 8th Annual Make-Up Artists & Hair Stylists Guild Awards
March 24, 2021

The reimagined awards gala will be held virtually on Saturday, April 3, 2021, and is co-produced by IngleDodd Media and Honeysweet Creative.
---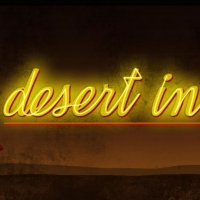 Jesus Garcia, Edward Nelson, Alan Pingarrón, Emma Sorenson and More Join Opera Miniseries DESERT IN
March 23, 2021

The team behind the operatic miniseries 'desert in," now in production for a June 2021 debut on Boston Lyric Opera's streaming service, announced today an award-winning roster of composers and perform...
---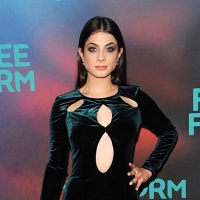 The Cartel Signs Michael Taylor, Curtis Kheel, & Niki Koss
March 22, 2021

"We couldn't be more excited to work with such incredible creatives, and can't wait to help them take the next steps in their careers," says Stan Spry, CEO, The Cartel.
---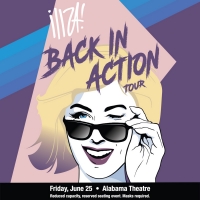 Alabama Theatre Presents Iliza Shlesinger's #BACKINACTION Tour
March 20, 2021

Iliza Shlesinger is bringing the #BackInAction tour to the Alabama Theatre on Friday, June 25th for a LIVE socially distanced concert! A limited number of seats are available.
---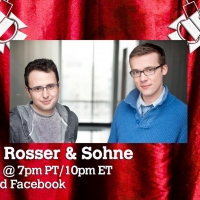 A LITTLE NEW MUSIC's Spotlight Series Presents Tim Rosser & Charlie Sohne
March 18, 2021

THE SPOTLIGHT SERIES, a bi-monthly live streamed concert series created by A LITTLE NEW MUSIC will "spotlight" the music of composer/lyricist team Tim Rosser and Charlie Sohne on March 23rd. The eveni...
---
Pittsburgh Opera To Perform Charlie Parker's YARDBIRD For Live, Socially-Distant Audiences, April 10-22
March 16, 2021

Pittsburgh Opera will present the first-ever Pittsburgh performances of Charlie Parker's Yardbird, based on the life of legendary jazz musician, at its headquarters in the Strip District from April 10...
---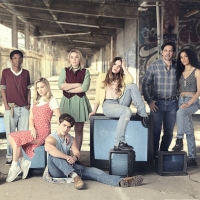 CRUEL SUMMER Debuts on Freeform April 20th
March 10, 2021

Freeform's highly anticipated psychological mystery, "CRUEL SUMMER," will premiere with a two-hour event on TUESDAY, APRIL 20, at 9:00 p.m. EDT/PDT.
---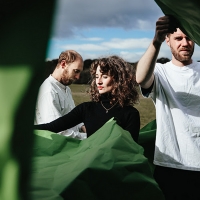 ELDER ISLAND Announce Sophomore Album 'Swimming Status'
February 10, 2021

The announcement arrives alongside the sparkling new cut 'Purely Educational,' the third single taken from the upcoming album, joining previous releases 'Feral' and 'Small Plastic Heart' as another gl...
---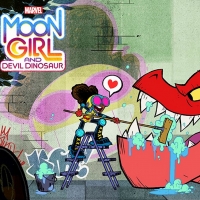 Diamond White Leads Cast of Disney Channel's MARVEL'S MOON GIRL AND DEVIL DINOSAUR
February 10, 2021

Actress and singer Diamond White ('The Bold and the Beautiful,' Disney's 'The Lion Guard') will star as Lunella Lafayette (aka Moon Girl) in Disney Channel's highly anticipated animated series 'Marvel...
---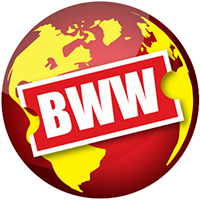 NATURE OF THE DREAM Premieres at Des Moines Playhouse
February 08, 2021

nature of the dream, a devised film exploring Black identity in Iowa, will debut at 7:00 PM, Thursday, Feb. 25, 2021.
---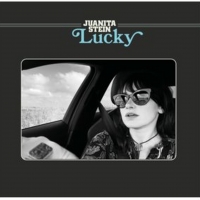 Juanita Stein Releases Video For New Single 'Lucky'
February 04, 2021

The video provides the perfect moody backdrop to the song which, with the rest of the album, was written and recorded in the months following Stein's father's passing in 2019. 
---
HAMILTON, MA RAINEY'S BLACK BOTTOM, Debbie Allen, Viola Davis and More Nominated for 52nd NAACP Image Awards
February 02, 2021

The full-list of nominees for the 52nd NAACP Image Awards were announced today in a special virtual event on NAACP Image Awards' Instagram channel hosted by Tony-award winning actress and singer Anika...
---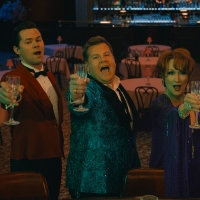 THE PROM, THE BOYS IN THE BAND & More Nominated for GLAAD Media Awards
January 28, 2021

The 32nd annual GLAAD Award nominations have been released! The nominees include Broadway film adaptations like 'The Prom,' 'The Boys in the Band,' and 'Ma Rainey's Black Bottom.' 
---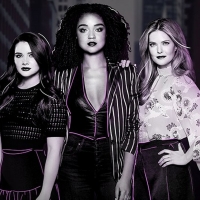 THE BOLD TYPE Will Return for a Fifth and Final Season
January 27, 2021

Today, Freeform announced that the critically acclaimed series "The Bold Type" will return for a fifth and final season. A signature hit for the network, the series will celebrate Kat, Jane and Sutton...
---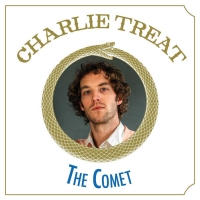 Charlie Treat to Release 'The Comet' Feb. 26
January 19, 2021

A diverse mix of American roots music, out-of-the-box pop flourishes, gospel harmonies, and barroom rock & roll, Charlie Treat's The Comet spotlights a songwriter whose left-of-center music redraws th...
---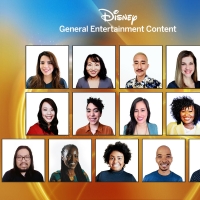 Disney General Entertainment Content Writing Program Names 2021 Participants
January 14, 2021

Disney General Entertainment Content (DGE) proudly announces the 13 writers selected for its 2021 writing program and names the recipient of Disney Channel's Eunetta T. Boone Comedy Writer's Scholarsh...
---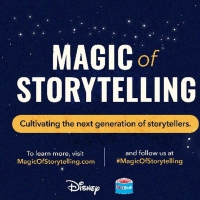 Disney Kicks Off the 2021 Magic of Storytelling Campaign in Collaboration With First Book
January 13, 2021

Disney announces its ninth annual 2021 Magic of Storytelling campaign to cultivate the next generation of storytellers.
---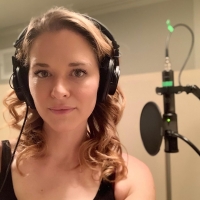 Sarah Drew, Seamus Dever and Joanne Whalley Star in L.A. Theatre Works' EXTINCTION Audio Play
January 07, 2021

Sarah Drew (Grey's Anatomy, upcoming Freeform drama Cruel Summer), Seamus Dever (Castle), Joanne Whalley (Daredevil on Netflix, The White Princess on Starz, Showtime's The Borgias) and Darren Richards...
---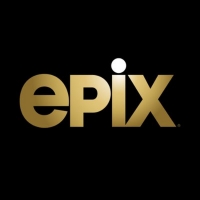 EPIX Sets GODFATHER OF HARLEM Season Two Premiere for April 2021
December 10, 2020

Season two will see Bumpy continue his struggle to reclaim command over Harlem from the Italian mobsters by attempting to seed internal discord and sever their vital heroin pipeline.
---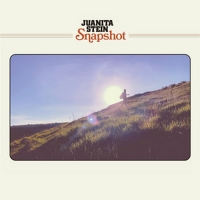 Juanita Stein Shares Video For 'Reckoning'
December 10, 2020

Juanita Stein has released the video for her new single, 'Reckoning,' taken from her brilliant new album, Snapshot (out now via Nude Records).
---
Current Shows on FREEFORM