The Community Practice of North East Dance Artist Esther Huss and Collaborators of STAIRWALL
by Bryony Rae Taylor - December 02, 2022

BroadwayWorld go on a field trip to watch dance artist Esther Huss, and her collaborators, practice their community work in a project called STAIRWALL: THE THINGS WE FIND.
---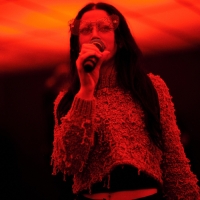 Brooklyn's Dark Pop Queen Valley Latini Marks A Modern Day Renaissance In Debut EP "Attention Lover"
by A.A. Cristi - December 01, 2022

Bogota born and NYC-based dark pop artist Valley Latini has announced the release of her highly anticipated debut project 'Attention Lover'.
---
Photos: In Rehearsal For THE THREE MUSKETEERS At Trinity Theatre
by A.A. Cristi - November 30, 2022

Trinity Theatre's three brilliant Christmas shows will be performed by a newly announced nine strong cast. These multi-talented multi-hyphenates will play multiple roles across three shows for  triple...
---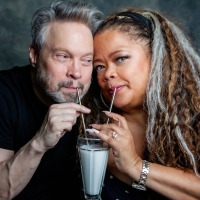 Photos: 30 Days Of Cabaret Gratitude Final Roundup
by Stephen Mosher - November 30, 2022

After thirty days, we conclude the Broadway World Cabaret look at artists for whom our team feels thanks. Here they all are, together, with some thanks of our own.
---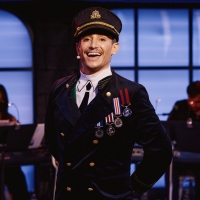 Frankie Grande to Depart TITANIQUE in December
by Chloe Rabinowitz - November 30, 2022

Frankie Grande will play his final performance as Victor Garber in Titanique at the Daryl Roth Theatre on December 22. 
---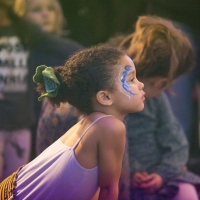 Southbank Centre Unveils IMAGINE CHILDREN'S FESTIVAL 2023
by Aliya Al-Hassan - November 30, 2022

The Southbank Centre's annual Imagine Children's Festival returns from 8-18 February 2023 with a vibrant cross-arts programme, offering creative and playful experiences for families to make memories t...
---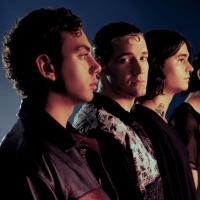 Quarters of Change Announce 2023 North American Headline Deluxe Tour
by Michael Major - November 29, 2022

Quarters of Change will hit the road on the Deluxe Tour in 2023. It will be the group's first headline run across North America. The band hits the road on February 22 in Washington, DC on Union Stage,...
---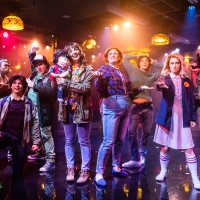 STRANGER SINGS!, THE PARODY MUSICAL Enters Final Weeks of Performances Off-Broaday
by Chloe Rabinowitz - November 28, 2022

Audiences have just five more weeks to see Stranger Sings! The Parody Musical at Playhouse 46 at St. Luke's. The hit Off-Broadway musical that brings everyone's favorite streaming series to hilariousl...
---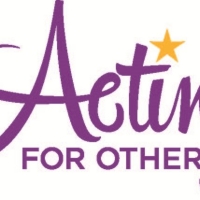 Acting For Others Announces ONE NIGHT ONLY at The Ivy, Featuring Adjoa Andoh, Annette Badland, Jim Carter, and More!
by Stephi Wild - November 28, 2022

Theatrical charity Acting for Others and The Ivy has announced the return of One Night Only at The Ivy on London Theatreland's West Street, on Sunday 4 December 2022.
---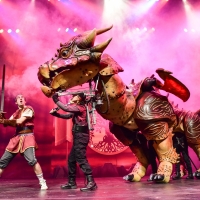 Birmingham Rep Announces Additional Productions For 2023
by Stephi Wild - November 28, 2022

Birmingham Rep has announced additional productions for their 2023 season - tickets are on priority sale now and go on general sale at 12pm on Thu 1 Dec.
---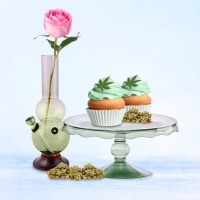 Interview: KT Tunstall on Touring, Making Unpopular Music and Bringing SAVING GRACE to the Stage
by Natalie O'Donoghue - November 24, 2022

BroadwayWorld catches up with KT Tunstall to chat about bringing Saving Grace to the stage at Riverside Studios.
---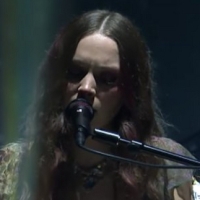 VIDEO: Holly Humberstone Performs 'Can You Afford To Lose Me?' On COLBERT
by Michael Major - November 23, 2022

Fresh off selling out several of her largest headlining shows to-date, Holly Humberstone took to the stage last night on The Late Show on Stephen Colbert on CBS. Accompanied by the lush instrumentals ...
---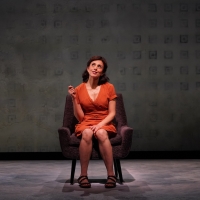 SANDRA Extended for One Week at Vineyard Theatre
by Chloe Rabinowitz - November 23, 2022

Vineyard Theatre has announced a one week extension of  Sandra, a one-woman thriller written by David Cale (Harry Clarke), starring Marjan Neshat (English and Selling Kabul) and directed by Leigh Silv...
---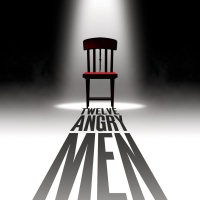 TWELVE ANGRY MEN Opens At Palm Beach Dramaworks On December 9
by A.A. Cristi - November 22, 2022

The strengths and flaws of the American jury system are laid bare – as are the prejudices and social attitudes of those standing in judgment – in Reginald Rose's classic Twelve Angry Men, which opens ...
---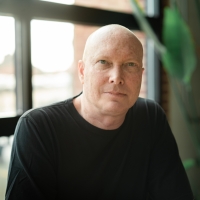 John McDonough Releases 'Point Me East' Single From His 2022 Concept EP
by Chloe Rabinowitz - November 22, 2022

'Point Me East' is sung from the perspective of 'The Husky Clipper,' the racing shell used to win Gold at the 1936 Berlin Olympic Games.
---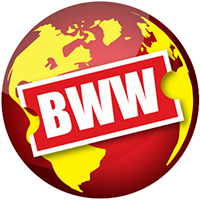 Trisha Brown Dance Company Commissions A Work To Honor Brown's Artistic Legacy
by A.A. Cristi - November 21, 2022

The Trisha Brown Dance Company has announced its first choreographic commission in celebration of the legacy of groundbreaking choreographer Trisha Brown. 
---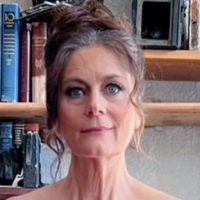 Tracey Yarad Releases New Single 'Thing'
by Michael Major - November 21, 2022

It is a beautiful alchemy - transforming the shocking discovery of her then-husband's affair with one of their eleven godchildren into a truly moving collection of breathtakingly honest and gorgeously...
---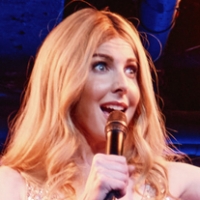 TITANIQUE to Perform on LATE NIGHT WITH SETH MEYERS Tomorrow
by Michael Major - November 21, 2022

The cast includes Carrie St. Louis (Wicked, Kinky Boots) as Rose, Russell Daniels (80's Prom, That Bachelorette Show) as Ruth, who star alongside original cast members and co-authors Marla Mindelle (S...
---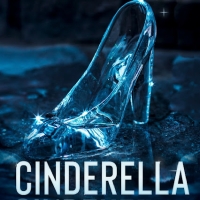 Review: The Phoenix Theatre Company Presents Rodgers and Hammerstein's CINDERELLA
by Herbert Paine - November 20, 2022

Chosen as its holiday season family special, this regional production of CINDERELLA, directed by Michael Barnard, is a prime example of the excellence that The Phoenix Theatre Company has developed ov...
---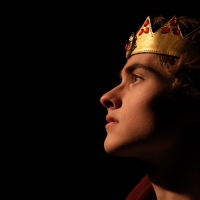 Mabou Mines Theatre's EXERCISING EXIT THE KING Closes Today
by Blair Ingenthron - November 20, 2022

In Exercising Exit the King, internationally acclaimed director and founder of United Solo Omar Sangare transforms Ionesco's absurdist comedy Exit the King into a completely new theatrical experience....
---
Review: Orpheus Musical Theatre's NEWSIES at Meridian Theatres at Centrepoint
by Courtney Castelino - November 20, 2022

What did our critic think of ORPHEUS MUSICAL THEATRE'S NEWSIES at Meridian Theatres at Centrepoint?
---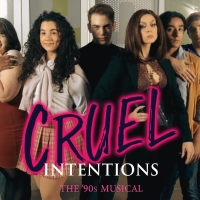 Review: CRUEL INTENTIONS - THE 90S MUSICAL at The Garden Theatre
by Brett Cullum - November 19, 2022

It's a rock musical featuring all of the naughty behavior of the original film and marries it to the "hits of the day" that were hot when it came out. Innuendos about "booty sex" merge with Backstreet...
---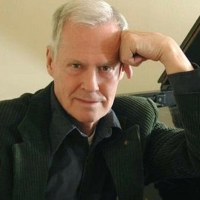 Composer Ned Rorem Dies At Age 99
by A.A. Cristi - November 18, 2022

American composer and writer Ned Rorem passed away at age 99 on November 18, 2022 in New York City, in his home on the Upper West Side, surrounded by family and friends. He is survived by six nieces a...
---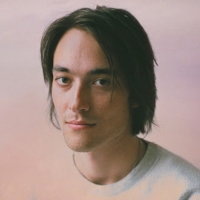 Ben Zaidi Releases Deluxe Version of 'Acre of Salt' LP
by Michael Major - November 18, 2022

Ben Zaidi shares the deluxe version of his debut studio album, Acre of Salt. The album was recorded with producer Tony Berg (Phoebe Bridgers, Peter Gabriel, Beck) at the iconic Sound City Studios in L...
---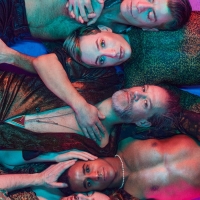 THE INHERITANCE is Now Playing in Sweden
by Stephi Wild - November 18, 2022

At last, the multiple award-winning play The Inheritance is coming to Sweden, after successful runs in London and on Broadway.
---
Current Shows on ELEVEN