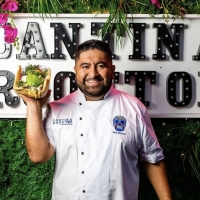 Executive Chef Saul Montiel of Cantina Rooftop Will Guest Star on "Hoy Dia" on Telemundo
by Marina Kennedy - January 19, 2023

Starting this week, the talented Chef Montiel will be the star guest at HOY DIA on Telemundo for their live cooking segments.
---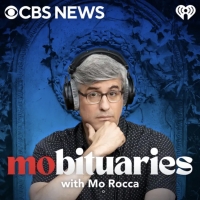 Listen: Learn About the Real Fanny Brice in Latest Episode of MOBITUARIES
by Nicole Rosky - January 13, 2023

In his latest episode of Mobituaries, Mo Rocca digs deep into the history of the real funny girl- Fanny Brice. 
---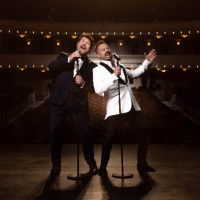 MICHAEL BALL & ALFIE BOE DO VEGAS Will Air on Channel 5 in December
by Stephi Wild - November 30, 2022

Following the success of their UK top 3 album Together in Vegas last month the UK's biggest-selling male recording duo Michael Ball and Alfie Boe head out, for a one-off TV special, to discover the wo...
---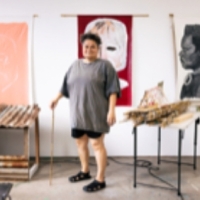 Carriageworks Announces 2023 Program With Focus On First Nations Artists and Perspectives
by Stephi Wild - November 14, 2022

Carriageworks, one of Australia's most significant contemporary multi-arts organisations, has unveiled a dynamic program for 2023 including world premiere performance works, major large-scale exhibiti...
---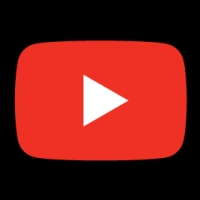 2022 YouTube Streamy Awards Nominees Announced
by Michael Major - October 27, 2022

The star-studded list of creators includes digital superstar MrBeast, inventor and engineer Mark Rober, true crime storyteller MrBallen, fitness-industry titan Blogilates, newly revealed gamer Dream, ...
---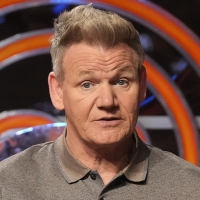 FOX Renews MASTERCHEF for a 13th Season As Season 12 Finale Airs
by Michael Major - September 14, 2022

Former judge Christina Tosi of Milk Bar returns and a winner is crowned! The three remaining chefs rush against the clock to complete their final three entrees and whip up a gourmet dessert with the h...
---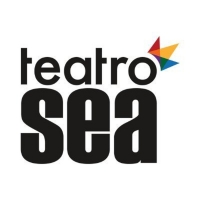 Teatro SEA Announces Its 2022 Fall/Winter Season
by A.A. Cristi - September 08, 2022

Teatro SEA, the leading Latine children's theater, has announced its Fall 2022 SEAson, featuring bilingual festivals, performances, and cabaret nights for audiences of all ages.
---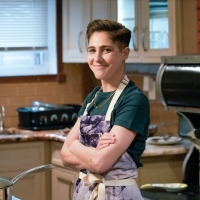 Magnolia Network Unveils Lineup of Cable and Streaming Premieres for August
by Chloe Rabinowitz - July 29, 2022

Magnolia Network unveiled its lineup of cable and streaming premieres for the entire month of August. New content this month includes the premieres of Recipe Lost and Found, The Art of Vintage, Captur...
---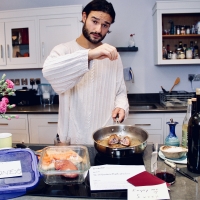 Omnibus Theatre Will Present a World Première Revival of FIJI at Edinburgh Festival Fringe
by Stephi Wild - July 29, 2022

Omnibus Theatre has announced the world première revival of Fiji, co-written by Eddie Loodmer-Elliott, Pedro Leandro and Evan Lordan, which originally ran at Omnibus Theatre to critical acclaim. Fiji ...
---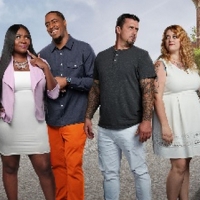 WE tv Announces New LIFE AFTER LOCKUP Episodes
by Michael Major - June 27, 2022

Life After Lockup follows nine former inmates and their significant others from the hit series Love After Lockup through their weird and wild journey to survive the real world. This season's new coupl...
---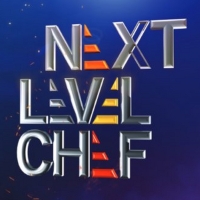 ITV Acquires Rights for Gordon Ramsay's NEXT LEVEL CHEF
by Michael Major - June 22, 2022

Gordon Ramsay's production venture created with FOX Entertainment, has sold the UK format rights for his newest hit competition series NEXT LEVEL CHEF to ITV, it was jointly announced today by Ramsay;...
---
EVERYTHING, EVERYWHERE ALL AT ONCE Sets Blu-Ray & DVD Release
by Michael Major - June 07, 2022

The unlikely hero must learn to channel her newfound powers and fight through the splintering timelines of the multiverse to save her home, her family, and herself in this big-hearted and irreverent a...
---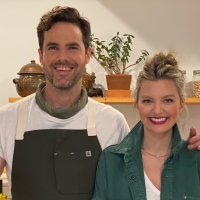 Broadway Couple Featured on Cooking Channel's AMAZING GRAZE: BOARD GAMES
by Michael Major - June 03, 2022

During the Broadway shutdown, Nicholas Belton and Alicia Monica created a boutique catering company called Sunday Theory, offering botanical-inspired grazing boards, including cheese, charcuterie, veg...
---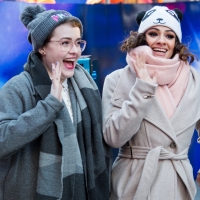 Caitlin Kinnunen & Isabelle McCalla and More to Perform at The Green Room 42 in June
by Chloe Rabinowitz - May 31, 2022

The Green Room 42 has announced their June line-up for in-person performances. Located inside YOTEL Times Square (570 Tenth Avenue, Fourth Floor), The Green Room 42 is Broadway's newest and most spaci...
---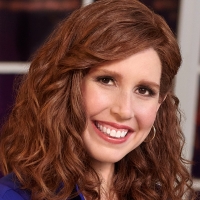 Showtime and QVC Announce Collaboration in Support of Comedy Series I LOVE THAT FOR YOU
by Michael Major - May 26, 2022

Emmy nominee Vanessa Bayer, who portrays a home-shopping host and avid fan within the fictional series – will co-host a live one-hour multiplatform shopping show today on QVC with QVC host Jane Treacy...
---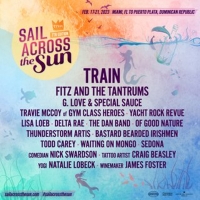 Train, Crush Music & Sixthman Present Sail Across the Sun
by Michael Major - May 23, 2022

SAIL ACROSS THE SUN will feature shows from Train, Fitz and the Tantrums, G. Love & Special Sauce, Travie McCoy of Gym Class Heroes, Lisa Loeb, Delta Rae, The Dan Band, Yacht Rock Revue, Of Good Natur...
---
BWW Interview: Catching Up With The Men of MAMA'S BOYS (HEART) THE 80'S at Don't Tell Mama
by Stephen Mosher - May 21, 2022

The popular Boy Band of the cabaret scene is back with a fun new show, and they can be found at Mama's on June 3rd. Today, though, they can be found chatting with Broadway World Cabaret.
---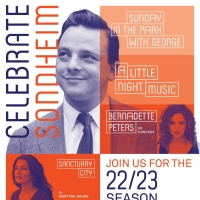 Pasadena Playhouse Announces 2022/2023 Season Featuring Six-Month Sondheim Celebration
by Chloe Rabinowitz - May 19, 2022

Pasadena Playhouse has announced the 2022/2023 Season featuring a six-month-long celebration of the works and impact of Stephen Sondheim.  The State Theater of California's Sondheim Celebration will b...
---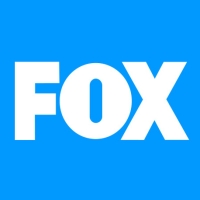 FOX Orders All-New Competition Series GORDON RAMSAY'S FOOD STARS
by Michael Major - May 16, 2022

Chef and restaurateur Gordon Ramsay puts his knives aside as he hunts for the most exciting and innovative new food & drink entrepreneurs in his brand-new competition series, GORDON RAMSAY'S FOOD STAR...
---
An Inside Look at the Cooking Channel's Highlights for June
by Marissa Tomeo - May 15, 2022

Cooking Channel sets the table this summer with new special Amazing Graze: Board Games premiering on Friday, June 3rd at 5pmET/2pmPT on Cooking Channel. Hosts David Bromstad and Kelsey Barnard Clark c...
---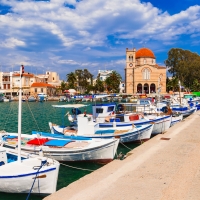 The HISTORY Channel Launches HISTORY Travel Program
by Michael Major - May 12, 2022

With a robust domestic and international slate, HISTORY Travel's first trip kicks off in colorful jazz epicenter New Orleans in November 2022, followed by Pearl Harbor, Hawaii in December.  Additional...
---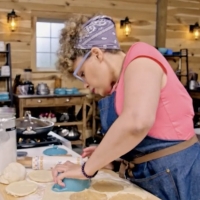 PBS Announces Contestants for THE GREAT AMERICAN RECIPE
by Marissa Tomeo - May 11, 2022

PBS today announced the ten talented home cooks who will be showcasing their culinary expertise in THE GREAT AMERICAN RECIPE, a new eight-part uplifting competition series that celebrates the multicul...
---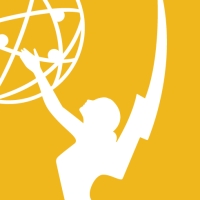 2022 Daytime Emmy Nominations Announced
by Michael Major - May 05, 2022

Beyond Salem, The Bold and the Beautiful, Days of Our Lives, General Hospital, the Young and the Restless, Family Feud, Jeopardy!, Let's Make a Deal, the Price is Right, Wheel of Fortune, Red Table Ta...
---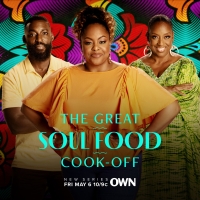 OWN Network Announces Food Competition Series THE GREAT SOUL FOOD COOK-OFF Premiere Date
by Michael Major - April 21, 2022

discovery+ and OWN: Oprah Winfrey Network announced today "The Great Soul Food Cook-Off," a first-of-its-kind soul food cooking competition series celebrating Black chefs and the Black culinary tradit...
---
Full Cast & Creative Team Announced for World Premiere of CORRINA, CORRINA
by Chloe Rabinowitz - April 07, 2022

Headlong and Liverpool Everyman & Playhouse have today announced the complete cast and creative team for Corrina, Corrina, a new play by award-winning Liverpool-based playwright Chloe Moss (Run Sister...
---
Current Shows on COOKING-CHANNEL
Latest COOKING-CHANNEL Tweets
1/27 @ 4:45 PM

CookingChannel - From amazing sculpted cakes to delicious baked goods, here's a first look at tonight's creations for the Ultimate S… https://t.co/g2THn28eBF
Retweet | Reply | Original Link   
1/27 @ 7:00 AM

CookingChannel - This hearty soup from @RogerMooking is packed with red lentils and duck meat 🥣 Get the recipe:… https://t.co/HGz6zLjvT8
Retweet | Reply | Original Link   
1/26 @ 4:00 PM

CookingChannel - Did she say 200 cheesecakes?! 😱 Check out how bakers are getting ready for Atlanta's Ultimate Sugar Show! 🍰🏅 Watch… https://t.co/R4f0ii8EJ3
Retweet | Reply | Original Link   
1/26 @ 7:00 AM

CookingChannel - Give tomato sauce the night off and dress your pasta with fragrant lemon oil instead! 🍋 Get the recipe for… https://t.co/UdKfHwEbqQ
Retweet | Reply | Original Link   
1/25 @ 7:00 AM

CookingChannel - Whipped goat cheese and caramelized bananas might be our new favorite pancake toppings 🤩 Get @bflay's recipe:… https://t.co/ENLayK7WWl
Retweet | Reply | Original Link   
1/24 @ 7:00 AM

CookingChannel - Go beyond your basic banana muffins with this tangy mascarpone-honey cream frosting 🤤 Get @gdelaurentiis' recipe:… https://t.co/oi2Y8j0HvJ
Retweet | Reply | Original Link   
1/23 @ 7:00 AM

CookingChannel - .@GDelaurentiis' Grilled Salmon with Citrus Salsa Verde will transport your taste buds to summer ☀️ Get the recipe:… https://t.co/p2HvmyKm2U
Retweet | Reply | Original Link   
1/22 @ 7:00 AM

CookingChannel - Cook your way through the rest of winter with our top soups, casseroles and other comforting dishes ❄️ Get the reci… https://t.co/OJ5yUMwxKA
Retweet | Reply | Original Link   
1/21 @ 7:00 AM

CookingChannel - Build the ultimate weekend brunch menu with these drool-worthy plates from @BFlay 🥓🥞🍳 Get the recipes:… https://t.co/khMZ0AraKe
Retweet | Reply | Original Link   
1/20 @ 4:45 PM

CookingChannel - Check out a sneak peek at tonight's sweet creations, as bakers are heading to two of the biggest baking events: Coo… https://t.co/rLStA3tosj
Retweet | Reply | Original Link   
1/20 @ 7:00 AM

CookingChannel - We genuinely want to eat @aartipaartipics' Everyday Lentils EVERY day 😋 Get the recipe: https://t.co/kXATdJs3g1 https://t.co/Mpd5fiAe0i
Retweet | Reply | Original Link   
1/19 @ 4:00 PM

CookingChannel - It's all about cookies on the next #BakeItTilYouMakeIt 🍪🏅Bakers are competing at CookieCon, the largest gathering o… https://t.co/oaEzNCkmHb
Retweet | Reply | Original Link   
1/19 @ 7:00 AM

CookingChannel - Prepping a big batch of this slow-cooker bolognese sauce is *almost* as easy as making the box of pasta to go with… https://t.co/wWDmIsrGUO
Retweet | Reply | Original Link   
1/18 @ 7:00 AM

CookingChannel - Freshen up your winter dinner routine with these seafood favorites ✨ Get the recipes for crab cakes, lobster bisque… https://t.co/Iyb7acrBOp
Retweet | Reply | Original Link   
1/17 @ 7:00 AM

CookingChannel - Cozy up to this comfort food classic from @SunnyAnderson 🙌 Get the recipe for Sunny's Easy Chicken and Dumplings:… https://t.co/Xt3Gx2GAl7
Retweet | Reply | Original Link   
1/16 @ 7:00 AM

CookingChannel - Raise your hand if this chicken-fried steak has your mouth watering ✋🤤 Get the recipe for @kelseynixon's Chicken-F… https://t.co/pK88SOgy3l
Retweet | Reply | Original Link   
1/15 @ 7:00 AM

CookingChannel - If you love Buffalo wings, this is going to be your new favorite salad 🤩 Get the recipe for @Ellie_Krieger's Buffal… https://t.co/CGcbehS5yu
Retweet | Reply | Original Link   
1/14 @ 7:00 AM

CookingChannel - Forget cilantro and sour cream — we're topping our next pot of chili with NACHOS 😎 Get @RachaelRay's recipe:… https://t.co/g8N9CyUqyf
Retweet | Reply | Original Link   
1/13 @ 5:45 PM

CookingChannel - Three talented bakers are participating in local competitions nationwide hoping to take home the win and advance in… https://t.co/5chg7XnKgb
Retweet | Reply | Original Link   
1/13 @ 4:45 PM

CookingChannel - This coffee bag cake is going to be BREW-tiful! ☕️😱 Catch more hyperrealistic cakes on an all-new #StabThatCake up… https://t.co/PPkWMknbwA
Retweet | Reply | Original Link