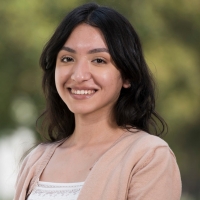 Cal State LA Theatre Graduate Receives National Production Design Recognition
by Alexa Criscitiello - July 23, 2021

Hernandez is graduating as part of Cal State LA's Class of 2021. She received a Bachelor of Arts in Theatre, with an option in design and production, and finished with a 3.9 GPA. The 21-year-old Boyle...
---
Remote Launches Digital Program to Expand Reach of Theatre to Underserved Communities
by Alexa Criscitiello - July 22, 2021

Remote Theater, a virtual and hybrid performing arts company, has announced the launch of a program to collaborate with regional companies in bringing theater to wider audiences, including communities...
---
Virtual Theatre This Week: July 19-25, 2021- with First Date, Next on Stage: Dance Edition, and More!
by Nicole Rosky - July 19, 2021

This week (July 19-25) in live streaming: First Date airs on Stellar, Next on Stage: Dance Edition Season 2 continues with the Top 15, Laura Bell Bundy teaches a master class, and so much more!
---
Bravo! Vail Music Festival and The Philadelphia Orchestra Announce Extension Through 2026
by Alexa Criscitiello - July 16, 2021

Bravo! Vail Music Festival has announced it has extended its contract with The Philadelphia Orchestra, which will continue its annual residency at the Festival through 2026.
---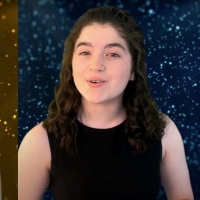 Bryson Battle and Elena Holder Win the 2021 Jimmy Awards - Watch Medleys and Performances from the Show!
by Taylor Brethauer-Hamling - July 15, 2021

The Jimmy Awards have a new set of winners-- congratulations to Bryson Battle from The Blumey Awards in Charlotte, NC and Elena Holder from Triangle Rising Stars in Durham, NC! Watch performances from...
---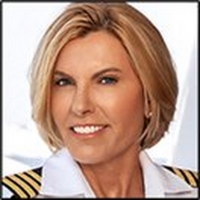 Captain Sandy Yawn of BELOW DECK Comes Adds 2nd Show at Comedy Works South
by Alexa Criscitiello - July 15, 2021

Comedy Works has announced that Captain Sandy Yawn has added a second show at Comedy Works South at the Landmark.
---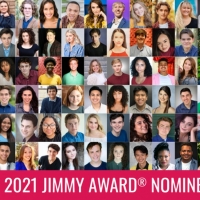 Meet the 2021 Jimmy Awards Nominees- Part 3
by Team BWW - July 13, 2021

It's just days until the biggest night in high school musical theatre! The Jimmy Awards officially return as a virtual ceremony on Thursday, July 15, 2021. Get to know just a few of the nominees, incl...
---
Virtual Theatre This Week: July 12-18, 2021- with The Jimmy Awards, Next on Stage: Dance Edition, and More!
by Nicole Rosky - July 12, 2021

This week (July 12-18) in live streaming: it's Encores! week at Stars in the House, Next on Stage: Dance Edition Season 2 kicks off, the Jimmy Awards are back, and so much more!
---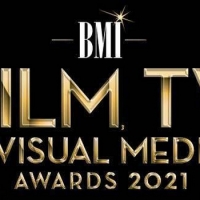 BMI Celebrates Its Top Composers At The 37th Annual BMI Film, TV & Visual Media Awards
July 12, 2021

BMI introduced three new awards, including the BMI Streaming Documentary Award, BMI Film Festival Award and BMI Streaming Film Award, recognizing the importance of these mediums and the composers whos...
---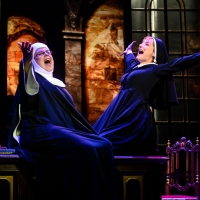 BWW Review: THE SOUND OF MUSIC – A HEAVENLY PRODUCTION!⭐️⭐️⭐️⭐️ at Circustheater Scheveningen
by Chantal Kunst - July 10, 2021

Overture and opening scene. The choral of nuns. It's a beautiful, melodic and gorgeous song to begin with, but this rendition is just angelic. If Sunday mass would be so good in actual church, I would...
---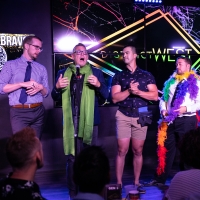 Photos: First look at BRAVO's A NIGHT OF BROADWAY
by Jerri Shafer - July 10, 2021

The Buckeye Region Anti-Violence Org (BRAVO) has been serving the lesbian, gay, bisexual, transgender, queer, intersex and asexual communities since 1996. A Night of Broadway is a comedy cabaret titl...
---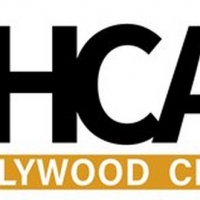 Hollywood Critics Association Announces Full List of Nominations for Inaugural TV Awards
July 08, 2021

Nominees include Leslie Odom Jr., Renée Elise Goldsberry, Bryan Cranston, Colton Domingo, and more.
---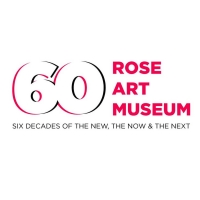 Rose Art Museum Presents Frida Kahlo: POSE
by Chloe Rabinowitz - July 07, 2021

Organized in five overlapping sections—Posing; Composing; Exposing; Queering; and Self-Fashioning––the show highlights the profound and creative interplay between photography, fashion, art, and the co...
---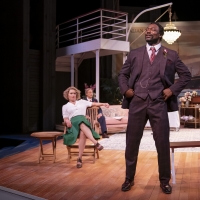 BWW Review: ROUGH CROSSING at American Players Theatre
by Scott Rawson - July 05, 2021

It was another beautiful day up The Hill. Today's picnic menu included canned cocktails (they're better than you'd think), fried chicken and cholate mousse tort from an area café. It did not, unfortun...
---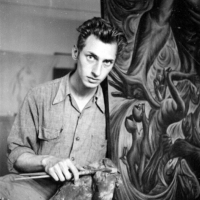 Arnold Belkin, Continuador Del Muralismo Mexicano
by Alexa Criscitiello - July 02, 2021

Para Arnold Belkin, creador visual originario de Canadá y naturalizado mexicano, el arte consistía en la capacidad más pura e inherente del hombre: "Un instrumento de lucha por la evolución pacífica y...
---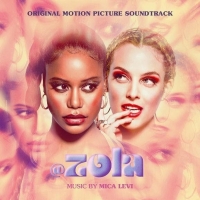 ZOLA Original Motion Picture Soundtrack From Mica Levi out Today
July 02, 2021

Zola's stranger-than-fiction saga, which she first told in a now-iconic series of viral, uproarious tweets, comes to dazzling cinematic life.
---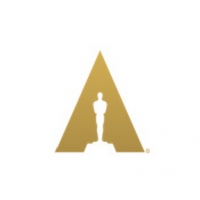 The Academy Invites Leslie Odom Jr., Nathan Lane, George C. Wolfe & 392 More to Membership
July 01, 2021

There are 89 Oscar nominees, including 25 winners, among the invitees.
---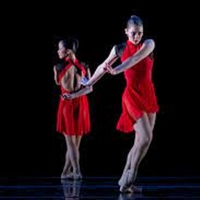 BWW Review: DIRECTOR'S CHOICE: VERB BALLET at Breen Center For The Arts
by Roy Berko - June 29, 2021

Friday, June 26, after a Covid-induced period of Zoom-only dance recitals, Cleveland's 'classical ballet with a dash of American modern dance' company, joined the world of the living with a performanc...
---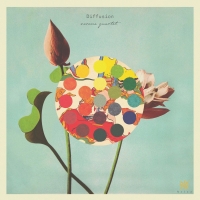 Verona Quartet Releases Debut Album DIFFUSION
by Chloe Rabinowitz - June 26, 2021

The Verona Quartet has released its debut album, Diffusion, on Azica Records. Through the intimate voice of the string quartet, Diffusion explores a mosaic of folk cultures through the lens Janáček's ...
---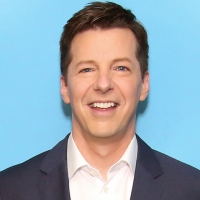 VIDEO: On This Day, June 26- Happy Birthday, Sean Hayes!
by Alexa Criscitiello - June 26, 2021

On this day, we're celebrating the birthday of teleivison and stage star, Sean Hayes!
---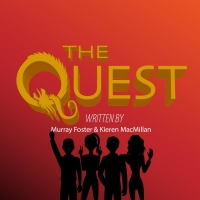 Original Teen Musical THE QUEST to Have Virtual Debut This Weekend
by Chloe Rabinowitz - June 25, 2021

An original Canadian musical, co-written by a Juno-nominated musician, will make its virtual debut this weekend. Written by Juno-nominated Murray Foster (Moxy Fruvous, Great Big Sea) and Kieren MacMil...
---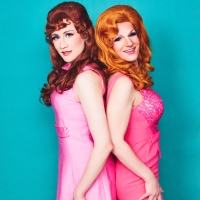 BWW Interview: Gloria Swansong and Maxie Factor - Two Sisters Making Each Other's Dreams Come True PART ONE
by Stephen Mosher - June 25, 2021

Gloria Swansong is a drag artist with a focus on the goddesses of the Thirties, Forties, and Fifties. Fellow drag performer Maxie Factor's focus is almost exclusively the divas of the Sixties. One i...
---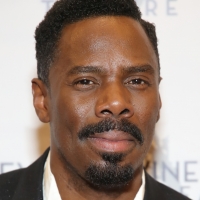 Colman Domingo to Adapt His Play DOT as a TV Series Entitled WEST PHILLY, BABY
by Chloe Rabinowitz - June 25, 2021

Colman Domingo is adapting his play "Dot" into a TV series entitled 'West Philly, Baby.' The series will be co-produced by AMC Studios and the AMC Networks-owned streamer ALLBLK.
---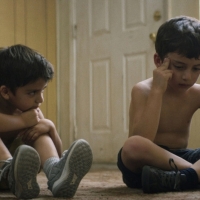 Cinema Tropical And Rooftop Films Announce Partnership To Celebrate Their Respective 20th And 25th Anniversaries
by Chloe Rabinowitz - June 23, 2021

Cinema Tropical and Rooftop Films have announced a special co-presenting program of U.S. Latinx and Latin American features to be screened as part of the 2021 edition of the Rooftop Film Summer Series...
---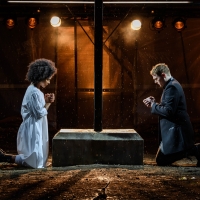 Photo Flash: First Look at ROMEO & JULIET at Regent's Park Open Air Theatre
by Chloe Rabinowitz - June 23, 2021

Today, ahead of Regent's Park Open Air Theatre's opening night for the new season, production images are released for Shakespeare's Romeo & Juliet. Kimberley Sykes directs Shakespeare's timeless story...
---
Current Shows on BRAVO
Latest BRAVO Tweets
7/27 @ 2:00 PM

BravoTV - The stew reflects on that night and explains how she would have handled things differently. #BelowDeckMed https://t.co/ZncBZ2X1PM
Retweet | Reply | Original Link   
7/27 @ 12:30 PM

BravoTV - In next week's #RHOP, @RobynDixonRHOP shares her honest take on @GizelleBryant and Jamal's relationship: "I think m… https://t.co/DxCbr7gII4
Retweet | Reply | Original Link   
7/27 @ 11:00 AM

BravoTV - Find out the number you should be adding to your contacts to get exclusive texts about all things Bravo! https://t.co/8HgLP1iKkF
Retweet | Reply | Original Link   
7/27 @ 10:00 AM

BravoTV - They'll join some of your other favorite yachties from seasons past in the new season of Below Deck Mediterranean G… https://t.co/i3RrRZVxrP
Retweet | Reply | Original Link   
7/27 @ 9:00 AM

BravoTV - Oh. My. Gossip. Galley Talk returns Friday, 7/30 at 8/7c! 🛥️ https://t.co/oSq7Us4nnG
Retweet | Reply | Original Link   
7/27 @ 8:00 AM

BravoTV - Checking my credit card statement like... #MDLNY https://t.co/taPkLlmjoE
Retweet | Reply | Original Link   
7/27 @ 7:00 AM

BravoTV - Dr. Wendy is setting the curve on the #RHOP hotline! Call 1-870-POTOMAC to hear from her now. Voice and data rates… https://t.co/6qFsEGIjZH
Retweet | Reply | Original Link   
7/27 @ 5:00 AM

BravoTV - Major Tuesday tea alert! 🚨 Select Bravo Insiders have the opportunity to get early access to #BravoCon 2021 ticket… https://t.co/NNyMFfNJFD
Retweet | Reply | Original Link   
7/27 @ 2:00 AM

BravoTV - #RHOP cast member @TherealCANDIACE wasn't sure how her husband would react to the revelation on #WWHL. https://t.co/41QDnmYG3B
Retweet | Reply | Original Link   
7/26 @ 6:00 PM

BravoTV - Need to know what happens next?! Head over to @peacocktv to watch the next episode of #BelowDeckMed NOW! https://t.co/7OPNYBbuHI
Retweet | Reply | Original Link   
7/26 @ 3:00 PM

BravoTV - The #RHOBH alum got support from @KyleRichards, who was also had a medical emergency this weekend. https://t.co/shtQPinLX1
Retweet | Reply | Original Link   
7/26 @ 1:00 PM

BravoTV - #RHOBH cast member @KyleRichards detailed the incident for fans. https://t.co/LsnysF6XI1
Retweet | Reply | Original Link   
7/26 @ 11:17 AM

BravoTV - We need a @whitneywildrose x @karenhuger pole dance class STAT 👯‍♀️🔥 #RHOP https://t.co/yJ8fUxJMCn
Retweet | Reply | Original Link   
7/26 @ 11:00 AM

BravoTV - #Shahs cast member @nemavand dishes on getting relationship advice from London Laed and which Real Housewife he's c… https://t.co/FVSJazESUN
Retweet | Reply | Original Link   
7/26 @ 9:00 AM

BravoTV - The #BelowDeckMed boss shares what some of your favorite past and present crew members are currently up to in the i… https://t.co/ZDL9hhrPzX
Retweet | Reply | Original Link   
7/26 @ 7:00 AM

BravoTV - The #PumpRules cast member's friends are all celebrating her happy news. https://t.co/76VF1J35I6
Retweet | Reply | Original Link   
7/26 @ 5:00 AM

BravoTV - In this episode of #LifeAfterBravo, Alexis looks back on the emotional situation involving the fellow #RHOC alum Pe… https://t.co/hcR1calNFh
Retweet | Reply | Original Link   
7/26 @ 2:00 AM

BravoTV - The #RHOP cast member reacts to Robyn calling the exterior of her West Wing addition "horrible." https://t.co/lxhMSdsGz7
Retweet | Reply | Original Link   
7/26 @ 10:00 PM

BravoTV - The #Shahs cast member is sharing new details about her big move. https://t.co/Hp0hiq5rHB
Retweet | Reply | Original Link