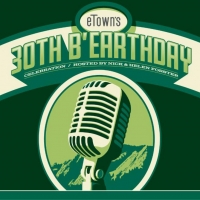 eTown Expands Lineup For Virtual 30th b'Earthday Celebration
April 08, 2021

Today, eTown announced the addition of Black Pumas, Nathaniel Rateliff, and Sarah Jarosz, to an already stacked lineup of performers for its 30th b'Earthday Celebration on April 22nd—Earth Day 2021.
---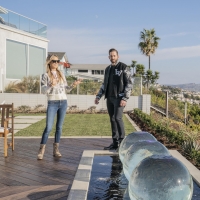 FLIP OR FLOP Returns April 29 to HGTV
April 07, 2021

Fans have plenty of ways to watch more of Tarek and Christina until the new episodes of Flip or Flop return. Past seasons of the series are available to stream on discovery+ and to watch on HGTV GO.
---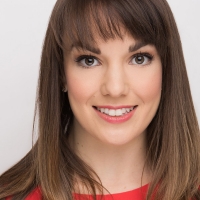 BWW Interview: Kara Lindsay and Michael Deeney of CHANGE THE TIDE
by Stephen Mosher - March 23, 2021

Protectors of the Endangered and Empath Worldwide are making changes in the world and Broadway's Kara Lindsay was at the ready when it came time to record the first single from the joint organizations...
---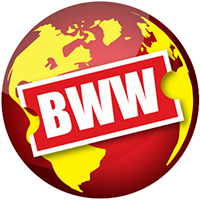 Formidable Vegetable Releases 'Get A Goat' Today
March 19, 2021

Formidable Vegetable has arrived on fertile ground, ready to turnip the beets for all the green shoots wanting to make a difference in the world. 'Get a Goat' is the first song from the Australian ban...
---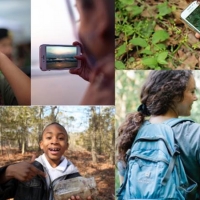 Apple And Redford Center Launch Free Filmmaking Challenge For Environmental Justice
March 16, 2021

Today, The Redford Center and Apple announced the launch of the second annual Redford Center Stories Challenge, a youth filmmaking initiative that empowers educators and students as changemakers in th...
---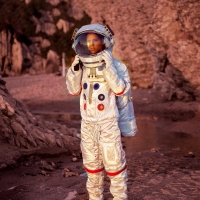 Playful People Productions Unveils Summer Activities
March 16, 2021

As many Bay Area residents look forward to easing Covid restrictions, San Jose's Playful People Productions announces its summer slate of classes, workshops, and activities for all ages, including bot...
---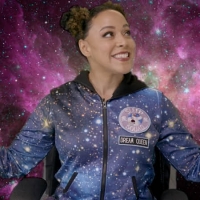 SLEEP SQUAD A Virtual Theater Experience Turns Homes Into A Rocket Ship
March 09, 2021

New Jersey Performing Arts Center (NJPAC) Presents SLEEP SQUAD, a family-friendly, interactive, virtual theater experience that turns your home into a rocket ship to launch kids into their dreams.  ...
---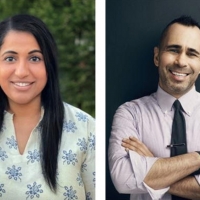 Showtime Hires Patricia Kollappallil and Henry Goldblatt in Key Executive Roles
March 09, 2021

"Patricia brings a dynamic voice, terrific skillset and tremendous experience to our Corporate Communications team, as well as a wonderfully innovative approach," said Calhoun. "Henry is well-known in...
---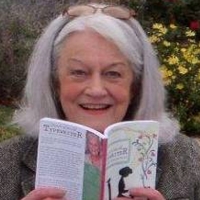 Hoosier Author Susie Duncan Sexton's Works Published In Dearborn Public Library's 'Tree Anthology' Book
March 05, 2021

Sexton's work was published in the organization's prior three 'Big Read' collections Call of the Wild Dearborn: Animal Tales (also providing the photographic cover art), Dreaming Dreams No Mortal Ever...
---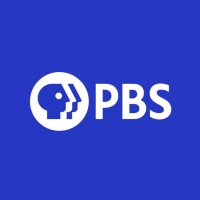 EXTINCTION With Sir David Attenborough Will Premiere on PBS
February 25, 2021

Presented by Sir David Attenborough, the program reveals how this crisis has grave consequences for us all—threatening food and water security, reducing our ability to control our climate, and putting...
---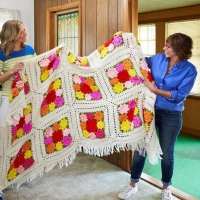 Lara Spencer Helps Homeowners on EVERYTHING BUT THE HOUSE
February 18, 2021

From the basement to the attic, Lara and the appraisal team, including Jacquie Denny, co-founder of the estate sale and auction website Everything But The House, scour homes with a fine-tooth comb to ...
---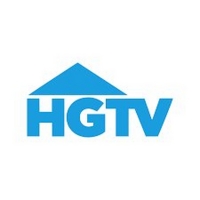 HGTV Orders Two Pilot Episodes for MY FIRST TIME
February 05, 2021

HGTV has ordered two thirty-minute pilots of My First Time (wt), which will begin production in Spring 2021.
---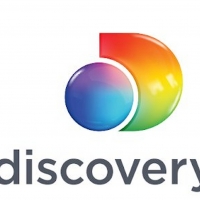 Eight Home Renovation and Interior Design Experts Compete For Stardom and $50,000 in DESIGN STAR: NEXT GEN
February 03, 2021

Design Star: Next Gen, the new high-stakes, edge-of-your-seat competition series inspired by HGTV Design Star, is ready for air and, with $50,000 cash and a shot at their own show on the line, one bre...
---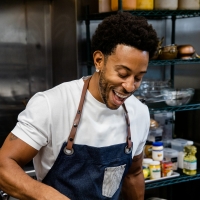 Ludacris Trades the Studio for the Kitchen in Discovery+ Special LUDA CAN'T COOK
January 12, 2021

In the one-hour discovery+ special Luda Can't Cook, from record breaking producer Will Packer, Ludacris gets schooled in the kitchen by James Beard Award-nominated Chef Meherwan Irani to up his culina...
---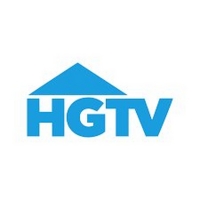 RATINGS: HGTV's Hit Series FIXER TO FABULOUS Delivers Its Best-Ever Ratings
January 08, 2021

Fixer to Fabulous, starring popular Arkansas home renovators Dave and Jenny Marrs as they overhaul old homes in Northwest Arkansas, delivered its highest ratings performance for the series
---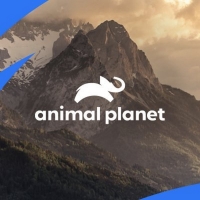 Puppy Bowl Returns for an Epic Showdown on Animal Planet & discovery+
January 07, 2021

'We need puppies now more than ever!' said everyone. Have no fear because television's cutest sports competition and the original call-to-adoption TV event, PUPPY BOWL, returns on Sunday, February 7 f...
---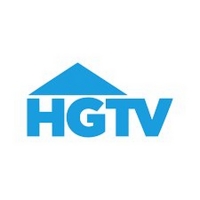 Leanne and Steve Ford Return to HOME AGAIN WITH THE FORDS
January 05, 2021

Pittsburgh natives Leanne and Steve Ford will help families returning to their 'Steel City' roots get fresh, modern home renovations in the new HGTV series, Home Again with the Fords.
---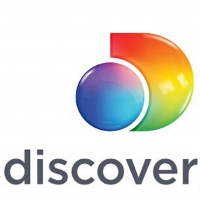 Mary McCartney Serves It Up on New Discovery+ Series As She Prepares Delicious Dishes With Friends
January 04, 2021

British photographer and cookbook author Mary McCartney invites audiences into her London kitchen on Thursday, February 4th as she prepares delicious, accessible, and picture perfect meals with her ce...
---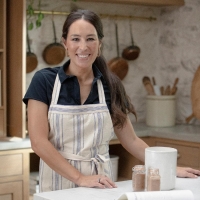 Sneak Peek of THE MAKING OF MAGNOLIA TABLE Will Premiere Jan. 3
December 28, 2020

Mark your calendars, on January 3rd fans of Chip and Joanna Gaines will get the opportunity to see a little more of what the couple has been working on for their new Magnolia Network when two specials...
---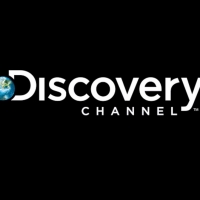 LONE STAR LAW: PATROL AND PROTECT Premieres on Discovery Channel
December 18, 2020

The saying is true: everything is bigger in Texas, including the jobs of the Texas Game Wardens who have been protecting the Lone Star State's wildlife and more than 29 million citizens since 1895.
---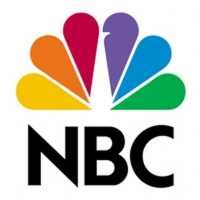 NBC & Litton Entertainment Announce New Lineup
December 17, 2020

Litton Entertainment, the preeminent producer of award-winning family programming, and NBC today announced that new series "Wild Child" and "One Team: The Power of Sports" will join "The More You Know...
---
Full Program Announced for 2021 Sundance Film Festival
December 15, 2020

The nonprofit Sundance Institute announced today the showcase of new independent work selected across the Feature Film, Short Film, Indie Series and New Frontier categories for the 2021 Sundance Film ...
---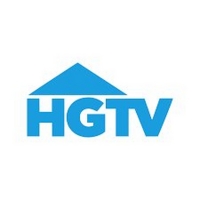 Ty Pennington Takes on Other HGTV Stars to Help Homeowners Decide Their Next Move in New Series TY BREAKER
December 09, 2020

Popular carpenter, craftsman and designer Ty Pennington will help conflicted homeowners decide whether to overhaul their current home or renovate a different property to suit their needs in the new HG...
---
HOUSE HUNTERS: COMEDIANS ON COUCHES UNFILTERED Launches Jan. 4 on Discovery Plus
December 08, 2020

America's favorite past time—watching and commenting on House Hunters—will get a fun new uncensored twist in the pithy new series, House Hunters: Comedians on Couches Unfiltered.
---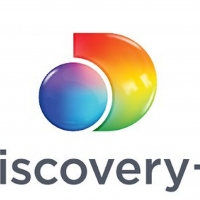 Discovery+ Celebrates Celebrity Pop-Culture On The New Cake Competition Series CAKEALIKES
December 08, 2020

It's lights, camera, and action on Monday, January 4th on the new discovery+ comedic cake competition series Cakealikes. 
---
Current Shows on ANIMAL-PLANET
Latest ANIMAL-PLANET Tweets
4/18 @ 5:31 AM

AnimalPlanet - Sundays are for taking this slow, and no animal knows that better than the sloth! But did you know its slowness is… https://t.co/Zb7pn2F8N2
Retweet | Reply | Original Link   
4/17 @ 5:30 AM

AnimalPlanet - The black-footed ferret is the only ferret species native to North America. It is also endangered, with around 370… https://t.co/OyTseGLqSU
Retweet | Reply | Original Link   
4/16 @ 9:16 AM

AnimalPlanet - The assfish is a rather unfortunate name for type of cusk-eel. This one was found by @VictorVescovo and his team wh… https://t.co/mfoZsCHxFZ
Retweet | Reply | Original Link   
4/16 @ 8:28 AM

AnimalPlanet - See Bindi's baby shower, where the family played games and watched a heartwarming video of Terri and Steve on the d… https://t.co/zTWTbpWMiA
Retweet | Reply | Original Link   
4/15 @ 6:34 AM

AnimalPlanet - April is Canine Fitness Month! Whether your pooch likes long walks, running around the dog park, or playing fetch i… https://t.co/26CDJrF6GA
Retweet | Reply | Original Link   
4/14 @ 7:35 AM

AnimalPlanet - No animal seems to embrace the idea of family like the dolphin. One pod can consist of up to 1,000 of them! On top… https://t.co/YqnKjvPfYO
Retweet | Reply | Original Link   
4/13 @ 10:43 AM

AnimalPlanet - Hard work, commitment, and a great coach can make all the difference ❤️ 🐖 Stream new episodes of #PigRoyalty Tuesd… https://t.co/BteP3yLIyo
Retweet | Reply | Original Link   
4/13 @ 6:09 AM

AnimalPlanet - Koala joeys only spend about one year with mom before going off on their own. During that time, the joey will spend… https://t.co/lheWBSOrgo
Retweet | Reply | Original Link   
4/12 @ 3:44 PM

AnimalPlanet - There are different competitions for each breed. 🐷 Stream new episodes of #PigRoyalty every Tuesday on… https://t.co/JThljgBn5J
Retweet | Reply | Original Link   
4/12 @ 6:52 AM

AnimalPlanet - That gorgeous pink hue is a hallmark of the flamingo. How does it get that color? Flamingos eat algae and invertebr… https://t.co/8XjJ8GyJUR
Retweet | Reply | Original Link   
4/11 @ 11:06 AM

AnimalPlanet - Who remembers Stomp the cassowary? Watch a brand new Crikey! It's #TheIrwins streaming now on @discoveryplus! Down… https://t.co/9N0wXt4bWJ
Retweet | Reply | Original Link   
4/11 @ 6:00 AM

AnimalPlanet - It's National Pet Day and we bet most of you out there are celebrating! According to statistics from @APPAtweets, a… https://t.co/73H9vFO8Ns
Retweet | Reply | Original Link   
4/10 @ 6:00 AM

AnimalPlanet - Meet the addax! This large, well-build antelope species hails from the scorching deserts of North Africa, where it… https://t.co/ikW3GZExrG
Retweet | Reply | Original Link   
4/9 @ 5:34 PM

AnimalPlanet - Brother, friend, coach, teacher, awesome human. ❤️ Don't miss new episodes of #PigRoyalty streaming every Tuesday… https://t.co/ja1KqlIccB
Retweet | Reply | Original Link   
4/9 @ 7:27 AM

AnimalPlanet - The Antarctic icefish has a unique ability that enables it to live deep in the freezing waters of the Southern Ocea… https://t.co/cBmjOluyLC
Retweet | Reply | Original Link   
4/8 @ 5:55 AM

AnimalPlanet - It's National Zoo Lovers Day and lots of people are celebrating! According to @zoos_aquariums, more than 183 millio… https://t.co/kAKIQ7yyHq
Retweet | Reply | Original Link   
4/7 @ 10:26 AM

AnimalPlanet - We'll be dam-ed - it's International Beaver Day! Beavers are some of the great animal environmentalists on our pla… https://t.co/cTUuKrmJf8
Retweet | Reply | Original Link   
4/6 @ 9:48 AM

AnimalPlanet - From the pig farms to the pig shows. 🐷 👑 Head over to @AnimalPlanet's @TikTok_us today at 7p ET to learn how the c… https://t.co/IJMVBjvK7D
Retweet | Reply | Original Link   
4/6 @ 7:20 AM

AnimalPlanet - Please don't call them wiener cats - munchkins are so much more than dachshunds in feline form! They are agile and… https://t.co/dUxCGu2NXU
Retweet | Reply | Original Link   
4/5 @ 5:56 AM

AnimalPlanet - It looks like mom has a case of the Mondays! If you want to see an Asiatic lion in the wild, you'll have to trave… https://t.co/E5l5qoK2nA
Retweet | Reply | Original Link