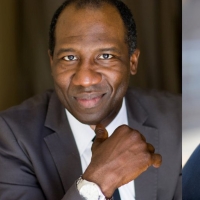 Russell G. Jones and Chris Myers to Star in New York Premiere of WHERE THE MOUNTAIN MEETS THE SEA at MTC
by Chloe Rabinowitz - June 29, 2022

Manhattan Theatre Club has announced full casting and performance dates for Where the Mountain Meets the Sea, written by AUDELCO Award nominee Jeff Augustin (The New Englanders, "The Morning Show") an...
---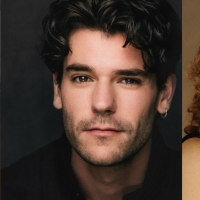 Chris McCarrell & Elizabeth Parkinson Join SUPERYOU Carnegie Hall Concerts
by Chloe Rabinowitz - June 29, 2022

The anthemic rock musical SuperYou by Lourds Lane has announced full casting for the viral sensation's Zankel Hall at Carnegie Hall concert debut on July 20 and 21, 2022. Chris McCarrell (The Lightnin...
---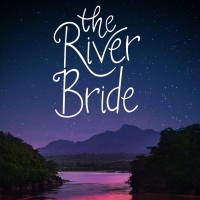 Pennsylvania Shakespeare Festival to Present Staged Reading Of Marisela Treviño Orta's THE RIVER BRIDE
by Chloe Rabinowitz - June 28, 2022

A staged reading of award-winning playwright Marisela Treviño Orta's Latinx fairytale The River Bride will be presented for a limited engagement July 1 to July 3 at Pennsylvania Shakespeare Festival, ...
---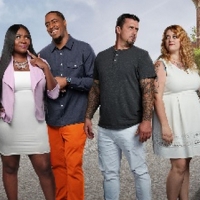 WE tv Announces New LIFE AFTER LOCKUP Episodes
by Michael Major - June 27, 2022

Life After Lockup follows nine former inmates and their significant others from the hit series Love After Lockup through their weird and wild journey to survive the real world. This season's new coupl...
---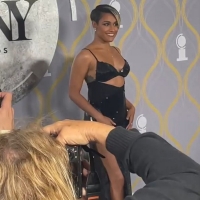 VIDEO: Go Behind the Scenes With Ariana DeBose at the Tony Awards
by Chloe Rabinowitz - June 21, 2022

Tony Awards host Ariana DeBose has taken to Instagram to share a behind the scenes look at her road to the Tonys! Watch here!
---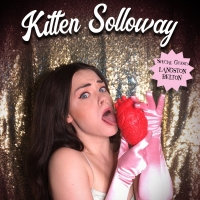 Annie-Sage Whitehurst to Present Kitten Solloway's THE KEEPIN' COZY SHOW at The Player's Theatre
by Chloe Rabinowitz - June 20, 2022

Tired of being critically ignored and generally abandoned, 'Hollywood's Most Available Ingenue' Kitten Solloway (played by creator Annie-Sage Whitehurst) has decided to open her bedroom doors to The P...
---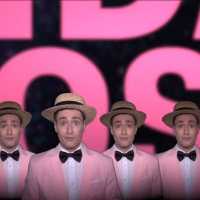 WATCH: Randy Rainbow Releases Music Video for 'Lida Rose/Will I Ever Tell You?' From THE MUSIC MAN
by Chloe Rabinowitz - June 12, 2022

Randy Rainbow has released his music video for Lida Rose/Will I Ever Tell You? from The Music Man, off of his latest album, A Little Brains, A Little Talent! Watch now!
---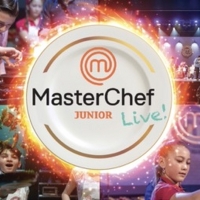 MASTERCHEF JUNIOR LIVE! Announces 2022 Nationwide Tour Featuring All-New Cast From Season 8
by Chloe Rabinowitz - June 06, 2022

TCG Entertainment in association with Endemol Shine North America, producer of the hit culinary competition series MasterChef Junior, have announced the 2022 MASTERCHEF JUNIOR LIVE! Tour.
---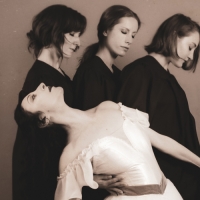 Holocaust Drama THE FINAL VEIL To Run At The Cell Theatre, July 14-31
by A.A. Cristi - June 02, 2022

Nancy Manocherian's the cell theatre will present the premiere of THE FINAL VEIL, a unique blend of theater, opera and dance. It tells the true story of Franceska Mann, a Polish-Jewish dancer who demo...
---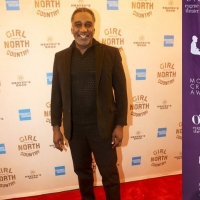 Norm Lewis and Joshua Henry to be Honored at Broadway Advocacy Coalition's BROADWAY VS
by Chloe Rabinowitz - June 01, 2022

Inspired by the cultural phenomenon Verzuz, the Broadway Advocacy Coalition has announced the second year of its beloved fundraising event BROADWAY VS. 
---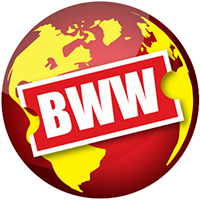 WINDFALL Opens This Week at Bay Street Theater
by Stephi Wild - May 31, 2022

Bay Street Theater & Sag Harbor Center for the Arts is pleased to share production photos of Windfall, the first show of the 2022 Mainstage Season. The new comedy by Scooter Pietsch, directed by Jason...
---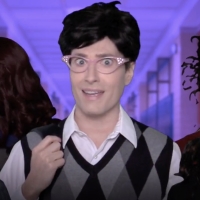 VIDEO: Randy Rainbow Teams Up with Alan Menken for 'Pink Glasses'
by Marissa Tomeo - May 29, 2022

Watch as Randy Rainbow has partnered with Alan Menken for his latest song, 'Pink Glasses.' Rainbow shared the video on Twitter this morning, May 29th, alongside the caption, 'Head into summer with Pin...
---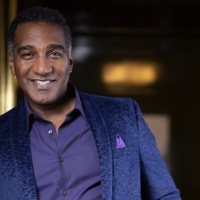 Shubert New Haven Announces Norm Lewis as Featured Performer for 2022 Gala
by Marissa Tomeo - May 28, 2022

Shubert New Haven announces that Broadway's NORM LEWIS will be the featured performer for the Shubert Theatre's 2022 Gala on June 8. Chita Rivera – who was originally scheduled to headline the Gala – ...
---
THE PARTS I KEEP INSIDE: A NEW MUSICAL to be Presented at the Triad Theater
by Chloe Rabinowitz - May 23, 2022

Rye Entertainment and JES Theatrical will present The Parts I Keep Inside: A New Musical on Saturday July 9th and Monday July 11th, 2022 at 7:00pm at THE TRIAD THEATER.
---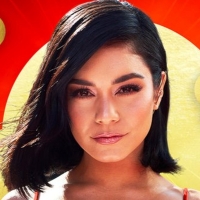 Vanessa Hudgens to Host 2022 MTV Movie & TV Awards
by Michael Major - May 23, 2022

Hudgens returns to the MTV stage following a highly-acclaimed hosting stint in 2020 for the inaugural MTV Movie & TV Awards: Greatest of All Time special, paying homage to the biggest and best moments...
---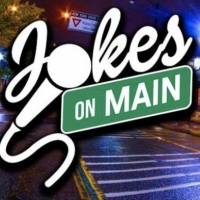 Comedians Announced for JOKES ON MAIN Comedy Series
by Marissa Tomeo - May 21, 2022

Patchogue Theatre for the Performing Arts (PTPA) announces a brand new edition of Jokes on Main, its comedy series featuring the Tri-State's funniest stand-up comedians, Steve Shaffer, John McClellan,...
---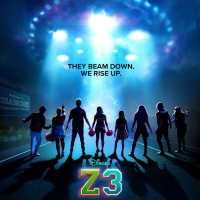 ZOMBIES 3 Sets Disney+ Premiere Date
by Michael Major - May 20, 2022

Zombies 3 stars Chandler Kinney as Willa, Ariel Martin as Wynter, Pearce Joza as Wyatt, Carla Jeffery as Bree, Trevor Tordjman as Bucky, Kylee Russell as Eliza, Terry Hu as A-spen, Matt Cornett as A-l...
---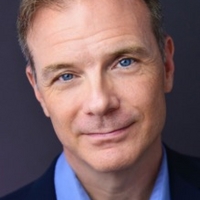 Westport Country Playhouse Presents Reading Of THE SCREAM
by Stephi Wild - May 18, 2022

Westport Country Playhouse will present a Script in Hand playreading of "The Scream: A Musical Comedy Fantasy," on Monday, June 13, at 7 p.m. The live performance will be captured on film for on-deman...
---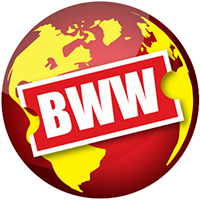 Broward Center Celebrates Pride Month In June
by A.A. Cristi - May 16, 2022

The Broward Center for the Performing Arts and The Parker, an affiliate venue, celebrate Gay Pride month this June and continuing throughout the summer.
---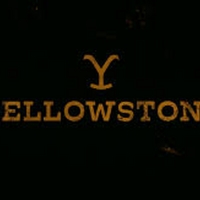 Paramount Network's YELLOWSTONE Begins Production for the Highly Anticipated Fifth Season
by Michael Major - May 16, 2022

The beloved ensemble cast will return led by Oscar®-winner Kevin Costner, alongside Luke Grimes, Kelly Reilly, Wes Bentley, Cole Hauser, Kelsey Asbille, Brecken Merrill, Jefferson White, Forrie Smith,...
---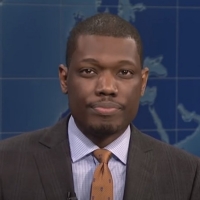 VIDEO: SNL's Michael Che Talks Standup and More on CBS SUNDAY MORNING
by Marissa Tomeo - May 15, 2022

This morning, CBS Sunday Morning anchor Tony Dokoupil talked with comedian Michael Che about his SNL career, standup, controversy, and more. CBS Sunday Morning features stories on the arts, music, nat...
---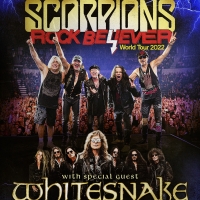 Rock Legends Scorpions Announce Rock Believer North America Tour 2022
by Michael Major - May 09, 2022

Fresh off of their sold-out Sin City Nights Las Vegas residency, Scorpions will kick off a two month-long Live Nation produced run of dates beginning in August, including UBS Arena at Belmont Park on ...
---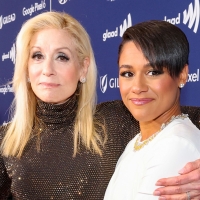 COMPANY, THOUGHTS OF A COLORED MAN and More Honored at 33rd Annual GLAAD Media Awards NYC
by A.A. Cristi - May 06, 2022

GLAAD, the world's largest lesbian, gay, bisexual, transgender, and queer media advocacy organization, announced recipients for 16 of this year's 30 categories for the 33rd Annual GLAAD Media Awards. ...
---
Jury Revealed for Geena Davis' 8th Annual Bentonville Film Festival
by Marissa Tomeo - May 04, 2022

Today, The Bentonville Film Festival unveiled their distinguished Competition Jury, singularly dedicated to inclusive representation in media and entertainment. The festival, produced by the BFFoundat...
---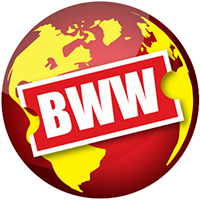 Stars Of The Sixties Presents: HERMAN'S HERMITS Starring Peter Noone, October 2022
by A.A. Cristi - May 02, 2022

Stars of the Sixties presents HERMAN'S HERMITS Starring PETER NOONE at Barbara B. Mann Performing Arts Hall at FSW on Thursday, October 27, 2022 at 7:30PM.
---
Current Shows on VH1
Latest VH1 Tweets
7/3 @ 12:00 PM

VH1 - Bringing back @rosalia's 2019 era to celebrate #Milionària turning 3 YEARS OLD today. 💕 https://t.co/8vhJHKXTqM
Retweet | Reply | Original Link   
7/3 @ 10:00 AM

VH1 - .@KELLYROWLAND can never do any wrong in my eyes! 😍 She sat down with @MTVNEWS back in 2006, to talk about her evol… https://t.co/D9R89nuYuk
Retweet | Reply | Original Link   
7/3 @ 8:00 AM

VH1 - One thing about @NaomiCampbell, she's gonna ✨STEP✨ at any and every #FashionWeek! 👏🏽 https://t.co/rqycT4DdLP
Retweet | Reply | Original Link   
7/3 @ 4:22 AM

VH1 - Not that you needed a reminder but #Ashanti is ✨ANGELIC✨ • #EssenceFest 📷: Your Nomadic Friend [IG] https://t.co/vl5Ypio5Qr
Retweet | Reply | Original Link   
7/2 @ 12:00 PM

VH1 - Caught up with some of the hottest voices in music at #SITWfest a couple weeks back, and they put me on!… https://t.co/vBM1ZPqPES
Retweet | Reply | Original Link   
7/2 @ 10:00 AM

VH1 - I'd like to have the conversation about @MonicaDenise being THAT girl from the jump. 💕 📸 circa 2000 https://t.co/y6FLIYQra5
Retweet | Reply | Original Link   
7/2 @ 9:11 PM

VH1 - So far #ESSENCEFest has beauties @_lori_harvey, @ashanti, & @JordinSparks GLOWING with nothing but smiles and good… https://t.co/vLrYBSbDwg
Retweet | Reply | Original Link   
7/1 @ 5:26 PM

VH1 - #EssenceFest is JUST getting started and ALREADY my hotties @Sevyn and @RubixxRose showed up and showed out (like I… https://t.co/p3ZZvUZTGQ
Retweet | Reply | Original Link   
7/1 @ 12:00 PM

VH1 - Brooke opens up to her kids about wanting to have another baby, and trying IVF again. 🚼 #BasketballWives https://t.co/bfsYq2THyH
Retweet | Reply | Original Link   
7/1 @ 10:00 AM

VH1 - Catch me walking into this long weekend juuuust like #YaraShahidi! 💃🏽 https://t.co/uw133Q3lLB
Retweet | Reply | Original Link   
7/1 @ 8:00 AM

VH1 - Happy Birthday to the QUEEN of my timeline, my playlists, AND my photos app... @ChloeBailey! 👑✨ 📷: Your Nomadic Fr… https://t.co/wWgOLRvUFN
Retweet | Reply | Original Link   
6/30 @ 2:00 PM

VH1 - #LHHATL's @spiceofficial and @KARLIEREDD are talking all things Caribbean music to close out the month! 🎶 🥳 From S… https://t.co/5eLcjFXpPs
Retweet | Reply | Original Link   
6/30 @ 12:00 PM

VH1 - What's the queerest thing about you? @Logo's #Pride #Logo30 honorees are sharing theirs, from knowing way too much… https://t.co/svgUQihZr5
Retweet | Reply | Original Link   
6/30 @ 11:15 AM

VH1 - As we close out #PrideMonth, so honored to hear these beautiful messages of acceptance and love from… https://t.co/7LxLhJb760
Retweet | Reply | Original Link   
6/30 @ 10:00 AM

VH1 - Closing out #BlackMusicMonth with this 2010 @BrunoMars throwback – as he answered @VH1's Five Questions, from dream… https://t.co/kB96n0PgFL
Retweet | Reply | Original Link   
6/30 @ 8:00 AM

VH1 - So honored to hear these beautiful messages of acceptance and love in celebration of #PrideMonth from… https://t.co/FvMjsgLdrO
Retweet | Reply | Original Link   
6/29 @ 2:00 PM

VH1 - It's always a good time to talk groundbreaking Black artists, but especially during #BlackMusicMonth 🙌🏽 We chatted… https://t.co/E8bhwHkw2Z
Retweet | Reply | Original Link   
6/29 @ 12:00 PM

VH1 - "I just feel like that whole situation for me was just too much." 😬 Duffey tells Angel her feelings about Roccstar… https://t.co/Q6QJC4lsjD
Retweet | Reply | Original Link   
6/29 @ 10:00 AM

VH1 - If you could write a letter to your younger self, what advice would you give them? This year's #Pride #Logo30 share… https://t.co/XC9q5iWJFj
Retweet | Reply | Original Link