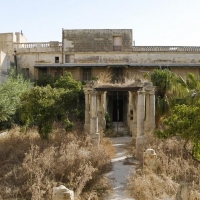 All New Season of MYSTERIES OF THE ABANDONED Premieres May 20
May 07, 2021

In an all new season of Science Channel's hit series, MYSTERIES OF THE ABANDONED, experts uncover the stories behind these abandoned marvels and remarkable sites to reveal their once rich, sometimes h...
---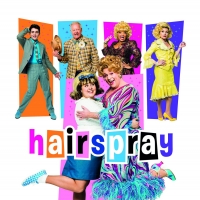 Les Dennis Joins the Cast of HAIRSPRAY at The London Coliseum
May 07, 2021

Entertainment legend Les Dennis will join the new production of Hairspray the Musical which is set to play a limited season at the London Coliseum from Monday 21st June – Wednesday 29th September 2021...
---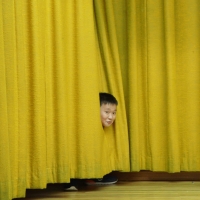 WORLD Channel Counters AAPI Hate With Films On The AAPI Experience In America
May 03, 2021

WORLD Channel, which shares the best of public media in news, documentaries and programming, will celebrate Asian American and Pacific Islander Heritage Month with a series of featured documentary fil...
---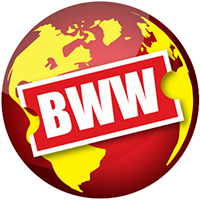 John Brancy and Peter Dugan to Release 'The Journey Home: Live from the Kennedy Center'
May 03, 2021

On May 28, 2021 Vocal Arts DC in collaboration with Avie Records will release The Journey Home: Live from the Kennedy Center. Inspired by the 100th anniversary of the end of WWI, the concert, which so...
---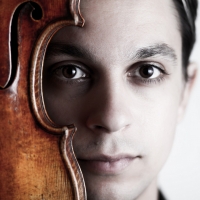 The Soraya Names Rising Classical Music Star As Its New Artist In Residence
April 30, 2021

One of the most promising new stars of classical music, Etienne Gara, violinist, and founder and artistic director of Delirium Musicum, has been named Soraya's next Artist in Residence.
---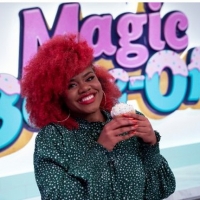 Disney Channel and Tastemade Team Up for an Imaginative New Kids Baking Competition Show DISNEY'S MAGIC BAKE-OFF
April 27, 2021

Imagination rules and teamwork triumphs in 'Disney's Magic Bake-Off,' as three teams of two race against the clock to design a Disney-inspired cake utilizing Tastemade's signature recipe videos and an...
---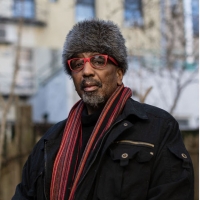 William Parker's 'Mayan Space Station' & 'Painters Winter' to Release July 9
April 26, 2021

With Parker's Migration of Silence heralded from the front page of the New York Times Arts section to simultaneous cover stories in Germany's Jazz Thing and Jazz Podium magazines to features and glowi...
---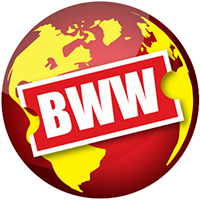 MerleFest, Presented By Window World, To Open Volunteer Applications May 1st
April 26, 2021

On May 1, 2021, MerleFest, presented by Window World, will begin accepting online applications for its popular volunteer program. MerleFest is an annual homecoming of musicians and music fans that tak...
---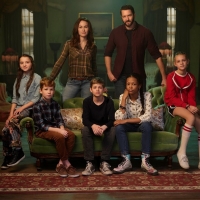 Disney Channel Orders Second Season of SECRETS OF SULPHUR SPRINGS
April 23, 2021

'Our brilliant executive producers, Tracey Thomson and Charles Pratt Jr., along with a supremely talented cast and crew, have truly created a captivating series that keeps our viewers guessing,' Singh...
---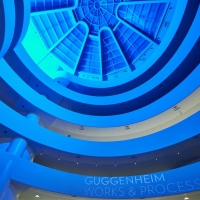 Works & Process at the Guggenheim Live Performances Will Now Take Place at 6pm and 8pm
April 22, 2021

The performing arts series Works & Process has announced the addition of 6pm performances at the Solomon R. Guggenheim Museum as a part of New York state's "Safely Bringing Back the Arts" pilot progra...
---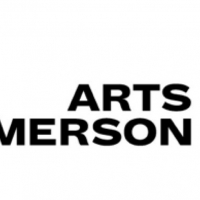 ArtsEmerson Announces Seed to Harvest: The Wooden Book
April 21, 2021

ArtsEmerson has announced Seed to Harvest: The Wooden Book. Seed to Harvest is a touring book project where the community writes the pages; in collaboration with artist-in-residence, Toshi Reagon's Pa...
---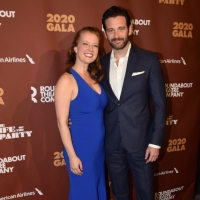 Patti Murin, Colin Donnell Will Star in Hallmark's TO CATCH A SPY
April 20, 2021

According to Entertainment Tonight, the film kicks off when the newly renovated Hotel Optima in Malta has a grand reopening, and Chloe (Kelley) and her team from Destination Traveler magazine, which i...
---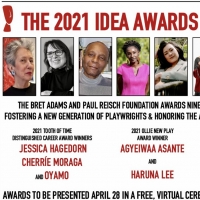 2021 Idea Awards for Theatre to be Presented in Virtual Ceremony on April 28
April 20, 2021

The Bret Adams and Paul Reisch Foundation has announced the recipients of their 2021 Idea Awards for Theatre; three grants awarded to adventurous new voices in playwriting and musical theatre, as well...
---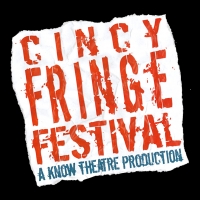 Cincinnati Fringe Festival Announces 2021 Lineup
April 19, 2021

The Cincinnati Fringe Festival is one of the city's first beloved summer traditions to return to form. This year, you can choose from a wide variety of outdoor in-person events and online streaming en...
---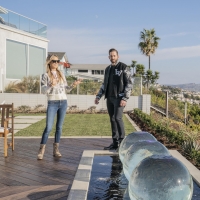 FLIP OR FLOP Returns April 29 to HGTV
April 07, 2021

Fans have plenty of ways to watch more of Tarek and Christina until the new episodes of Flip or Flop return. Past seasons of the series are available to stream on discovery+ and to watch on HGTV GO.
---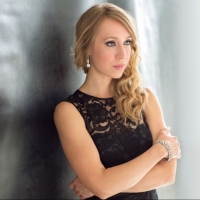 BWW Interview: Emily Fons of San Diego Opera's THE BARBER OF SEVILLE at Pechanga Arena
by Ron Bierman - March 31, 2021

As I write this, mezzo soprano Emily Fons is driving from her home in Milwaukee to San Diego to rehearse the role of Rosina, the wife of roving-eyed count Almaviva in The Barber of Seville by Rossini....
---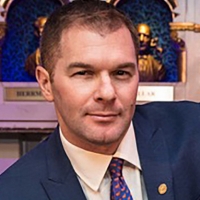 Laguna Playhouse Presents Live Stream Of Magic Castle Mentalist Michael Gutenplan
March 31, 2021

Laguna Playhouse has announced that master magician, mentalist and third generation psychic MICHAEL GUTENPLAN, will present a special family-friendly, virtual magic and mentalism show, LIVE via ZOOM, ...
---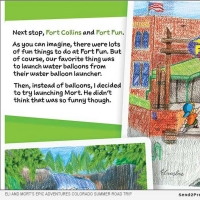 Elyssa Nager Releases ELI AND MORT'S EPIC ADVENTURES COLORADO SUMMER ROAD TRIP
March 31, 2021

'Eli and Mort's Epic Adventures Colorado Summer Road Trip' by Elyssa Nager provides a captivating outlet for families interested in a Colorado road trip. The book, published by Resort Books Ltd, is id...
---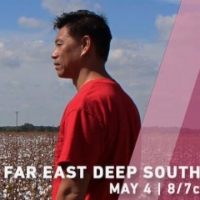 FAR EAST DEEP SOUTH Premieres on WORLD Channel May 4
March 29, 2021

A retired Air Force reservist, Charles was left behind in China as a baby and is reluctant to discuss his family's complicated past with his sons, Baldwin and Edwin.
---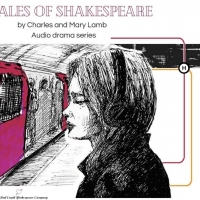 The Blind Cupid Shakespeare Company and Quarantine Kids Storytime Create Series of Shakespeare Inspired Audio Dramas
March 28, 2021

The Blind Cupid Shakespeare Company has announced a new partnership with Quarantine Kids Storytime to produce short form audio dramas of Shakespeare's plays.
---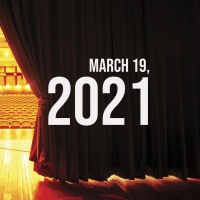 Virtual Theatre Today: Friday, March 19- with Michael James Scott, Ashley Brown, and More!
March 19, 2021

Today (March 19) in live streaming: a Little House on the Prarie reunion on Stars in the House, Jackie Hoffman visits Backstage Live, and more!
---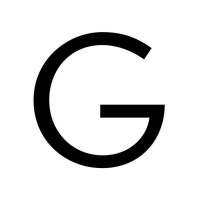 Works & Process at the Guggenheim to Resume Live Performances With 12 New Commissions
March 17, 2021

The performing arts series Works & Process has announced the return of live performance at the Solomon R. Guggenheim Museum as a part of New York state's 'Safely Bringing Back the Arts' pilot program....
---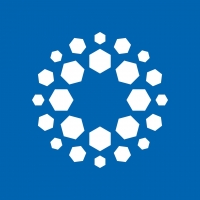 Audiences Return to Minnesota Orchestra Concerts Beginning in June
March 16, 2021

The Minnesota Orchestra will conclude its 2020-21 Classical season with concerts in June that will re-introduce in-person audiences to Orchestra Hall, after nine months of performances that have been ...
---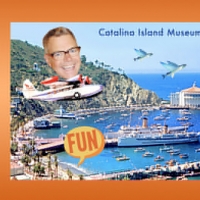 Charles Phoenix & Catalina Island Museum Present Virtual CATALINALAND, April 10
March 15, 2021

Catalina Island Museum has announced the return of retro pop culture humorist, author and Ambassador of Americana, Charles Phoenix and his Catalinaland performance on Saturday, April 10 at 6 p.m. Pres...
---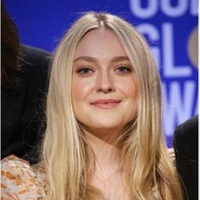 Dakota Fanning to Star in Showtime Drama Series RIPLEY
March 11, 2021

In the series, Tom Ripley, a grifter scraping by in early 1960s New York, is hired by a wealthy businessman to travel to Italy to try to convince his vagabond son to return home. Tom's acceptance of t...
---
Current Shows on TRAVEL-CHANNEL
Latest TRAVEL-CHANNEL Tweets
5/8 @ 5:00 AM

travelchannel - All aboard! 🚂🚂 It's #NationalTrainDay, please celebrate accordingly: Stream #GhostAdventures, "Ghost Train of Ely… https://t.co/oUr6aVfJqN
Retweet | Reply | Original Link   
5/7 @ 1:00 PM

travelchannel - The truth is out there. 🛸👽🔭 Happy #NationalSpaceDay! Stream #UFOWitness with @BenHansen00 now on… https://t.co/eAvyAdKeAi
Retweet | Reply | Original Link   
5/7 @ 9:00 AM

travelchannel - Need help choosing which paranormal fave to watch next? We've got you. 👻 Your weekend binge guide is here! 📺 1.… https://t.co/Mf0wHooPtw
Retweet | Reply | Original Link   
5/7 @ 8:00 AM

travelchannel - Have you ever had a chilling ghost encounter at a hospital? 👻🏥 Patients, nurses and other medical professionals, we want to hear from you. 🤔
Retweet | Reply | Original Link   
5/7 @ 5:00 AM

travelchannel - We'll admit it: these moments scared the 💩 out of us. Stream #GhostAdventures now on #discoveryplus >>>… https://t.co/pfzkbnWVk2
Retweet | Reply | Original Link   
5/6 @ 6:00 AM

travelchannel - Do we think this is a good surprise… or a bad surprise? 🤔 It's time to pop the trunk on these ghosts! 👻 Stream… https://t.co/ip6xXsp4ld
Retweet | Reply | Original Link   
5/5 @ 1:30 PM

travelchannel - "The forces at that place were indescribable." 😰 @Zak_Bagans relives the infamous Goatman's Bridge investigation, a… https://t.co/xgeYgUuM5h
Retweet | Reply | Original Link   
5/5 @ 10:52 AM

travelchannel - Get to know the paranormal investigators and ghost-hunting pioneers behind your favorite shows. 👻 Stream the lates… https://t.co/UFATiBYsh6
Retweet | Reply | Original Link   
5/5 @ 10:51 AM

travelchannel - Get to know the paranormal investigators and ghost-hunting pioneers behind your favorite shows. 👻 Stream the lates… https://t.co/0M8c5p8rQQ
Retweet | Reply | Original Link   
5/5 @ 8:15 AM

travelchannel - You might not expect Route 66, America's "Mother Road," to be menacing. You'd be wrong. 🚗😈 https://t.co/7QZP6Ni9Oa
Retweet | Reply | Original Link   
5/4 @ 2:34 PM

travelchannel - Could these clouds be camouflaged UFOs? #ParanormalCaughtOnCamera #discoveryplus https://t.co/Pr2lCKhS8O
Retweet | Reply | Original Link   
5/3 @ 1:08 PM

travelchannel - The first show you see is the one you should watch next. 😈📺 #discoveryplus https://t.co/5UZMfnJwaf
Retweet | Reply | Original Link   
5/3 @ 6:29 AM

travelchannel - Happy #NationalParanormalDay! 👻👽🔦 We hope you like your present: #discoveryplus #ghostadventures https://t.co/CfD5dgpKKv
Retweet | Reply | Original Link   
5/2 @ 1:00 PM

travelchannel - "Isla de las Munecas," or Island of the Dolls, is hands-down the creepiest place you'll ever see. 👀😣 https://t.co/V1CLTeuwDc
Retweet | Reply | Original Link   
5/2 @ 9:00 AM

travelchannel - Sometimes making a deal with a spirit pays off. 🎈❤️️ #PortalsToHell, "Lake Shawnee Amusement Park," is now stream… https://t.co/YyEvQx0O3Z
Retweet | Reply | Original Link   
5/1 @ 7:30 PM

travelchannel - Sleep under the stars in one of the country's great national parks. ⭐️⛺️ #OutdoorMore via @Discovery https://t.co/8FQulaouL2
Retweet | Reply | Original Link   
5/1 @ 1:00 PM

travelchannel - Sit back and enjoy a good ghost story — or several. 👻 (We can't promise you won't be hooked!) 😈 https://t.co/IKIASdvc6b
Retweet | Reply | Original Link