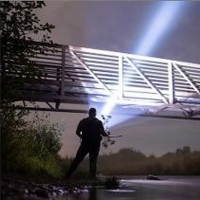 MAGLITE And Trekin Outdoors! TV Show Partner To Encourage The Adventurous Outdoor Lifestyle
by Chloe Rabinowitz - September 14, 2021

MAGLITE and Trekin outdoors! have formed a partnership which will highlight the outdoor adventures of the Trekin Outdoors! team and will include the generous use of Trekin Outdoors! footage in the MAG...
---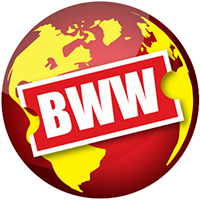 Dramatists Guild Foundation Announces 2021 Award Recipients -- Brittany K. Allen, Avi Amon, Emily Gardner Xu Hall, Paulo K Tiról
by Stephi Wild - September 10, 2021

Dramatists Guild Foundation (DGF) has announced this year's recipients of their annual Awards, honoring playwrights, composers, lyricists, and librettists who show promise in their writing to invest i...
---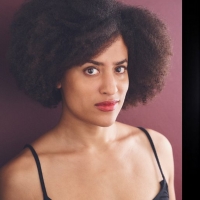 Dramatists Guild Foundation Announces 2021 Recipients Including Brittany K. Allen, Avi Amon, and More
by Taylor Brethauer-Hamling - September 09, 2021

Dramatists Guild Foundation (DGF) has announced this year's recipients of their annual Awards, honoring playwrights, composers, lyricists, and librettists who show promise in their writing to invest i...
---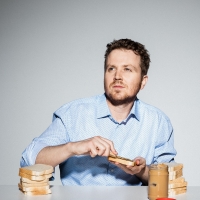 The Den Theatre Announces Comedian Gareth Reynolds on The Heath Mainstage
by Alexa Criscitiello - August 31, 2021

Comedian Gareth Reynolds brings his stand-up tour to The Den Theatre for one night only Sunday, December 5, 2021.
---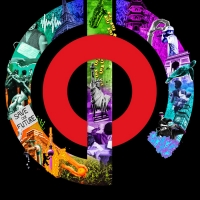 GLOBAL CITIZEN LIVE Comes to Rio De Janeiro With Brazilian Superstars
by Alexa Criscitiello - August 26, 2021

International advocacy organization, Global Citizen, in partnership with Rock In Rio, one of the largest music and entertainment festivals in the world, with 20 editions held in Brazil, Portugal, Spai...
---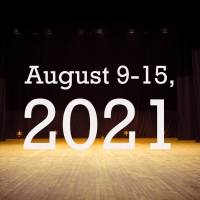 Virtual Theatre This Week: August 9- 15, 2021- with Liz Callaway, Laura Michelle Kelly, and More!
by Nicole Rosky - August 09, 2021

This week (August 9-15) in live streaming: Liz Callaway in concert, Laura Michelle Kelly teaches a master class, Next on Stage: Dance Edition Season 2 continues with the Top 3, and so much more!
---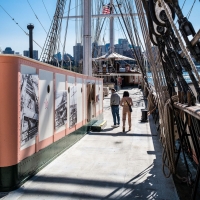 August 2021 Programming Announced At The South Street Seaport Museum
by Chloe Rabinowitz - August 05, 2021

South Street Seaport Museum has announced its August schedule, including free tours of the historic tall ship Wavertree and the 1908 lightship Ambrose, free demonstrations by Bowne & Co. letterpress p...
---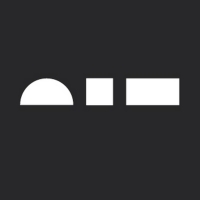 Kimmel Cultural Campus Announces 2021/2022 Season
by Chloe Rabinowitz - July 27, 2021

Kimmel Cultural Campus has announced the much-anticipated return of in-person performing arts across their venues: the Kimmel Center, the Academy of Music, and the Merriam Theater. On September 18, fr...
---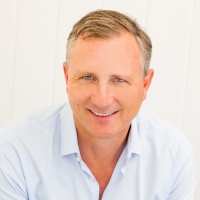 Jesse Fawcett Launches Fireworks Media Group
by Sarah Jae Leiber - July 26, 2021

Under the new banner, the company is producing the new original series Pamela Anderson's Home Reno Project (working title) for HGTV Canada with iconic Baywatch star Pamela Anderson returning to her Ca...
---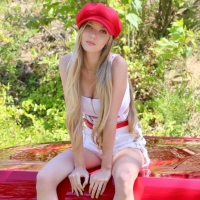 Heavenly Reyna Releases Acoustic Version of Upcoming Single 'EXIT'
July 21, 2021

Heavenly will celebrate the release of the acoustic version of "EXIT" at 9:00pm PT today with a special Twitch livestreamed release party which Twitch will be promoting on their front page.
---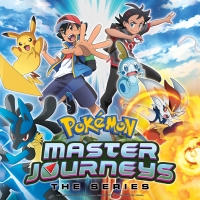 POKEMON MASTER JOURNEYS: THE SERIES Coming to Netflix This September
July 07, 2021

"Pokémon Master Journeys: The Series" is the 24th season of the globally popular animated series and features the newest adventures of Ash Ketchum and his Pikachu.
---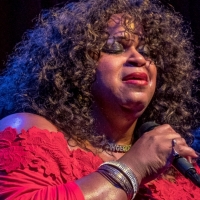 Flushing Town Hall Announces Return of Live Performances for In-Person Audiences This Summer
by Alexa Criscitiello - July 06, 2021

This summer, it is time to celebrate resilience as Flushing Town Hall continues its reopening since the pandemic first closed the doors of the cultural nonprofit in March 2020.
---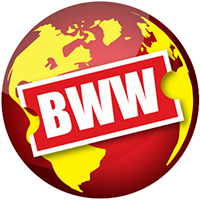 Traveling Theater Company Brings Communities Together After A Year Of Isolation
by Alexa Criscitiello - June 30, 2021

Doing theater on zoom is not ideal. But after being forced into isolation and online during the pandemic, a collective of theater students and recent grads decided to channel their energy into an orig...
---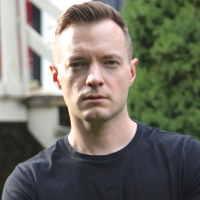 TV's Adam Berry Brings REAL GHOST STORIES To The Newport Opera House
by Alexa Criscitiello - June 30, 2021

Spooky season is coming early to New Hampshire! The Newport Opera House Association in partnership with Nathan Gardner will present REAL GHOST STORIES, taking place at The Newport Opera House on Satur...
---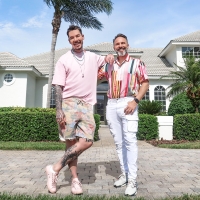 MY LOTTERY DREAM HOME: DAVID'S DREAM HOME Comes to HGTV
by Sarah Jae Leiber - June 30, 2021

Fans are invited to stay connected with My Lottery Dream Home at HGTV.com, watch new episodes each Friday night at 9 p.m. ET/PT on HGTV.
---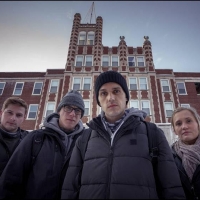 DESTINATION FEAR Hits the Road For Another Tour De Terror
June 29, 2021

Across this season's eight one-hour episodes, the fear-chasing foursome will be driven to the edge of endurance.
---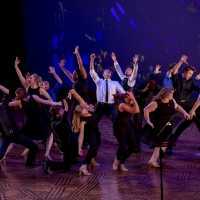 Catching Up with the Jimmy Awards Alumni- Part 4
by Team BWW - June 25, 2021

Before we get to know this year's Jimmy Awards nominees, BroadwayWorld is catching up with some of the program's alumni! Below, get to know just a few, including: Kristen Brock, Casey Butler, Elleon D...
---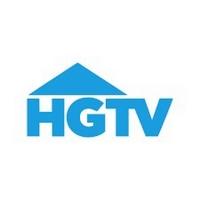 Marcus Lemonis Will Helm THE RENOVATOR on HGTV
June 24, 2021

HGTV delivers families with relatable stories, superstar real estate and renovation experts and amazing home transformations that inspire a passionate audience. 
---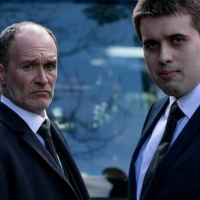 Stars Of Television And Stage Support Performance Making Diploma For Learning Disabled and Autistic Adults
by Stephi Wild - June 17, 2021

Auditions will take place during the week of Monday 26 July and the course starts in mid-October 2021. The diploma takes place over two years at The Royal Central School of Speech and Drama, Eton Aven...
---
HGTV Greenlights THE NATE & JEREMIAH HOME PROJECT
by Sarah Jae Leiber - June 16, 2021

The six-episode order will follow the duo as they help families moving into a new place let go of the things they no longer need to get a fresh start.
---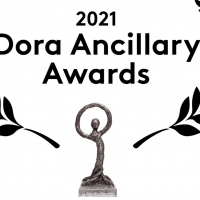 2021 Dora Ancillary Awards Announced
by Chloe Rabinowitz - June 16, 2021

The Toronto Alliance for the Performing Arts has announced the recipients of the 2021 Dora Ancillary Awards which were presented in a virtual broadcast in Toronto this morning, June 16. The Dora Mavor...
---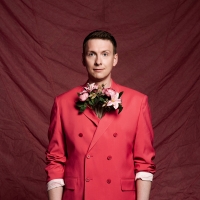 Joe Lycett Announces 2022 UK Live Tour
by Stephi Wild - June 15, 2021

More, More, More! How Do You Lycett? How Do You Lycett? finds (the artist formerly known as Hugo Boss) Joe Lycett exploring his love of art, his passion for gardening, toying with companies on Instagr...
---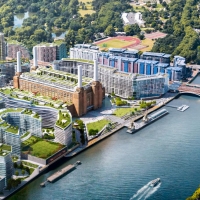 ENGINEERING CATASTROPHES and IMPOSSIBLE ENGINEERING Return Tomorrow Night
by Sarah Jae Leiber - June 08, 2021

IMPOSSIBLE ENGINEERING is produced by Twofour Broadcast for Science Channel. For Twofour, executive producer is Neil Edwards and series producer is Jonney Steven. For Science Channel, Neil Laird is ex...
---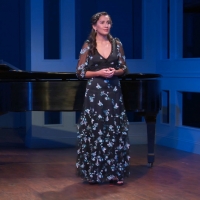 BWW Feature: ONLINE VIRTUAL OPERA TOUR at Home Computer Screens
by Maria Nockin - June 01, 2021

Los Angeles Opera presents a digital recital exploring the invaluable contributions Latina composers have made to the world of classical music. LAO's much-beloved After Hours Recital Series is back, a...
---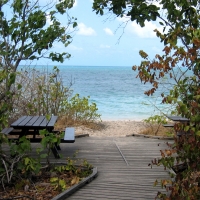 PICNIC TIME-Get Packing with Our Faves
by Marina Kennedy - May 26, 2021

The spring days are wonderfully warm and summer is almost here. Whether you're headed for the beach, your local park, or taking a pleasant road trip, gather some of our favorites snacks and beverages ...
---
Current Shows on TRAVEL-CHANNEL
Latest TRAVEL-CHANNEL Tweets
9/20 @ 4:00 AM

travelchannel - Coming to your screens this #Halloween 🎃: #GhostHunters — with a little help from their friends, including… https://t.co/uXa22kfXfW
Retweet | Reply | Original Link   
9/19 @ 5:53 PM

travelchannel - All of them look completely terrifying and totally delicious 🙌😱#Ghostober #HalloweenWars
Retweet | Reply | Original Link   
9/19 @ 5:42 PM

travelchannel - Any confection inspired by @Zak_Bagans' The Haunted Museum sounds pretty tasty to us! #Ghostober #HalloweenWars
Retweet | Reply | Original Link   
9/19 @ 5:31 PM

travelchannel - And confection inspired by @Zak_Bagans' The Haunted Museum sounds pretty tasty to us! #Ghostober #HalloweenWars
Retweet | Reply | Original Link   
9/19 @ 4:28 PM

travelchannel - This much sugar + scary glowing cakes = no one is sleeping tonight! #HalloweenWars #Ghostober @FoodNetwork… https://t.co/PXtn42lAaK
Retweet | Reply | Original Link   
9/19 @ 4:22 PM

travelchannel - Can you ever have too much sour candy?! #HalloweenWars #Ghostober (Dentists look away) https://t.co/q4N1RPczFD
Retweet | Reply | Original Link   
9/19 @ 4:18 PM

travelchannel - Would you eat a cake inspired by Peggy the Doll!? #FoodWars #Ghostober @Zak_Bagans @FoodNetwork
Retweet | Reply | Original Link   
9/19 @ 4:08 PM

travelchannel - The scariest season of #HalloweenWars yet! 👻🧟‍♀️🕸@Zak_Bagans @FoodNetwork #Ghostober
Retweet | Reply | Original Link   
9/19 @ 3:11 PM

travelchannel - The mood going into tonight's #HalloweenWars premiere. @Zak_Bagans #Ghostober https://t.co/LLsCADKWnK
Retweet | Reply | Original Link   
9/19 @ 12:03 PM

travelchannel - Tonight's about to get REAL spooky. 😈 Who's ready to see @Zak_Bagans on #HalloweenWars?! 👋 Catch the premiere toni… https://t.co/BsjlEBwH0r
Retweet | Reply | Original Link   
9/19 @ 11:29 AM

travelchannel - Shortly after midnight on September 19, 1973, influential singer/songwriter Gram Parsons was declared dead after hi… https://t.co/gyImknRl1F
Retweet | Reply | Original Link   
9/19 @ 10:27 AM

travelchannel - Spooky season is the BEST time of year. 💯👻 #HalloweenWars #Ghostober
Retweet | Reply | Original Link   
9/19 @ 9:10 AM

travelchannel - Summer is almost over but the hunt for bigfoot will never end 🔎👣 https://t.co/saRAi8VT54
Retweet | Reply | Original Link