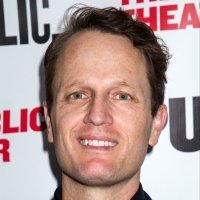 A.R.T. Announces 'Behind the Scenes' Conversations with Artists Making Work at A.R.T.
October 28, 2020

American Repertory Theater has announced today details about the first three events in the theater's new Behind the Scenes series with the writers, directors, composers, and choreographers who are mak...
---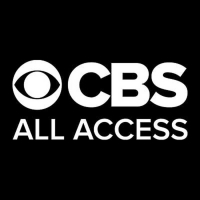 Allison Tolman and Nick Frost to Star in Second Season of WHY WOMEN KILL
October 27, 2020

CBS All Access, ViacomCBS' digital subscription video on-demand and live streaming service, today announced that Allison Tolman and Nick Frost have been cast in the second season.
---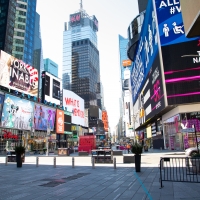 Mayor's Office of Media and Entertainment Debuts OFF BROADWAY IN THE BOROS: POP-UPS
October 26, 2020

The 'Off Broadway in the Boros: Pop-Ups' series was a way to call attention to the important contribution small theatres make to New York City's cultural fabric, while also providing support for artis...
---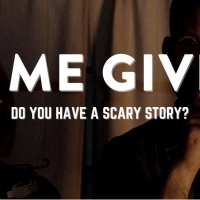 VIDEO: Go Behind The Scenes of Horror Flick SCARE ME
by Stage Tube - October 26, 2020

MAKE COOL SH!T is a comedy podcast docu-series that celebrates the tension between craft and creativity by following the artists' process, come hell or high water.
---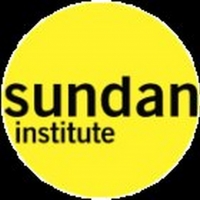 Sundance Institute Announces Seven New Members of Board of Trustees
October 26, 2020

The nonprofit Sundance Institute today announced the newly appointed and recent additions to the Institute's Board of Trustees.
---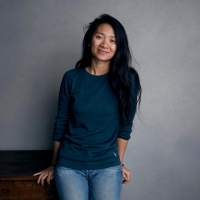 Virginia Film Festival To Present Noted Director Chloé Zhao with American Perspectives Award
October 23, 2020

The Virginia Film Festival announced today that director Chloé Zhao will be honored with their American Perspectives Award for Outstanding Achievement in Cinema.
---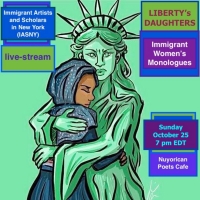 Nuyorican Poets Café LIBERTY'S DAUGHTERS: IMMIGRANT WOMEN'S MONOLOGUES
October 19, 2020

Immigrant/International Artists and Scholars in New York and Nuyorican Poets Café invite you to Liberty's Daughters, an evening of immigrant women's monologues presented by artists across generations ...
---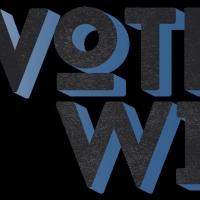 Vote With Us Virtual Rally Launches National GOTV Campaign to Educate, Motivate & Mobilize Young People
October 19, 2020

A coalition of nonpartisan organizations, influencers, generational leaders and activists have joined forces to host VOTE WITH US.
---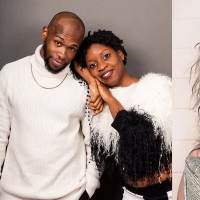 New York Theatre Barn to Feature Excerpts From New Musicals THE KING'S WIFE and METROPOLIS
October 16, 2020

New York Theatre Barn will host a free live stream of its New Works Series on Wednesday, October 21, 2020 at 7PM EDT, featuring excerpts from the new musicals The King's Wife and Metropolis. The live ...
---
Karen Mason Presents Online Broadcast of MASON AT MAMA'S IN MARCH Beginning Today
October 15, 2020

KAREN MASON will present a special online video broadcast of her acclaimed show 'Mason at Mama's in March,' recorded at Don't Tell Mama in 2015. The show will be available to stream on a strictly limi...
---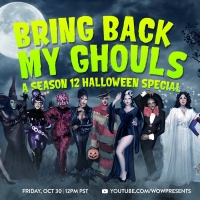 World of Wonder Announces RUPAUL'S DRAG RACE Halloween Special
October 14, 2020

Stay inside this Halloween and join the Queens of VH1's RuPaul's Drag Race season 12 as they sashay their way into your home for a very special Halloween eleganza!
---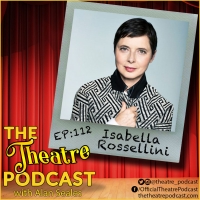 Podcast Exclusive: The Theatre Podcast With Alan Seales Presents Isabella Rossellini
October 13, 2020

The Theatre Podcast With Alan Seales presents Isabella Rossellini. An actress, filmmaker, model, and philanthropist all rolled into one, this multi-faceted, multi-talented performer may be the descend...
---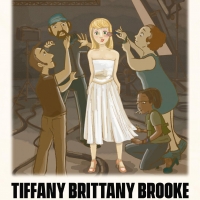 TIFFANY BRITTANY BROOKE Debuts at Oscar-Qualifying Festival HollyShorts
October 13, 2020

Writer-Director Cevin Soling's animated short "Tiffany Brittany Brooke" will make its festival debut at the 16th Annual HollyShorts Film Festival, November 9th–15th on the Bitpix platform.
---
Colt Coeur Announces 2020-2021 Resident Playwrights and Directors
October 12, 2020

Colt Coeur is welcoming 3 additional artists (playwrights Bleu Beckford Burrell, Adrienne Dawes, and Noelle Viñas) to its Residency Program, with 4 of last year's Residents (directors Tara Elliott, J....
---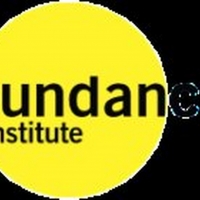 Sundance Institute Names 12 Fellows For Reimagined Episodic Lab: Pilot To Series
October 09, 2020

Sundance Institute announced today the 12 fellows chosen to participate in its first-ever Episodic: Pilot to Series Lab, designed as an immersive two-part experience hosted on Sundance Collab, where s...
---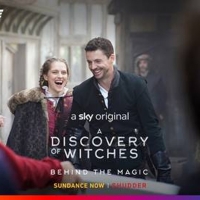 Tune in for A DISCOVERY OF WITCHES Panel At Comic Con Tomorrow
October 09, 2020

Don't miss the A Discovery of Witches panel at Comic Con's virtual "Metaverse" event. The highly anticipated event will be live on New York Comic Con's YouTube Channel and accessible for anyone on Sat...
---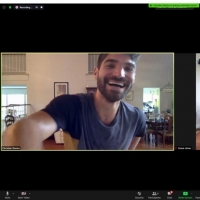 D.C.'s Chamber Dance Project Announces Virtual Open Rehearsal Of A New Duet By Christian Denice
October 09, 2020

Chamber Dance Project, Washington's premier contemporary ballet company, welcomes the public to view a virtual open rehearsal of a new duet by Christian Denice - a part of his larger work, Dwellings -...
---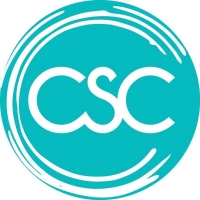 Commonwealth Shakespeare Company Announces

[email protected]

Featuring Seth Gilliam, Janet McTeer and More
October 09, 2020

Commonwealth Shakespeare Company has announced a slate of upcoming online programming called [email protected] The new initiative comprises three series of digital programs that feature actor performances, ...
---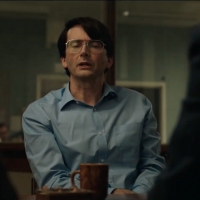 David Tennant Stars in DES, Premiering Oct. 15
October 09, 2020

David Tennant stars in a bone-chilling true-crime drama focusing on one of the most infamous serial killers in UK history – Dennis Nilsen.
---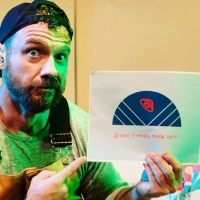 The Abbey Theater Presents Ohio Premiere Of ALIENS! 3 MILES, TURN LEFT!
October 09, 2020

The Abbey Theater of Dublin, as part of its ongoing Virtual Theatre Project, will present the Ohio premiere production of 'Aliens! 3 Miles, Turn Left,' written by Stephen Schrum and performed by James...
---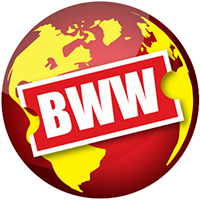 TogetherLAFestival Returns with Playwright Meet and Greets
October 08, 2020

Meet the playwrights from the 2nd week of LA's first TogetherLAFestival. Presented by Alternative Theatre Los Angeles (ATLA) in association with LA Stage Alliance (LASA), a?oeTogether LA: A Virtual St...
---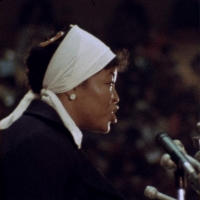 BAM Announces Virtual Programs for the Fall
October 08, 2020

BAM today announced plans for virtual programs including theater, kids and family, literary, and film events. The fresh slate of offerings include the world premiere of V's (formerly Eve Ensler) That ...
---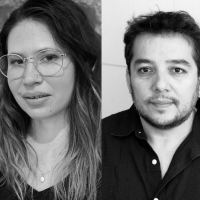 Repertorio Espanol Announces Winners of 2020 Miranda Family Voces Latinx Playwriting Competition
October 08, 2020

Repertorio Español has announced the winners of The 2020 Miranda Family Voces Latinx Playwriting Competition, an initiative to develop and promote Latinx plays that resonate with and accurately depict...
---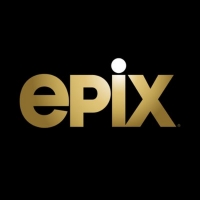 Epix Sets Premiere Date for BY ANY MEANS NECESSARY Docuseries
October 08, 2020

Premium television network EPIX® announced today that four-part docuseries By Whatever Means Necessary: The Times of Godfather of Harlem will premiere on November 8, 2020 at 10 PM ET/PT.
---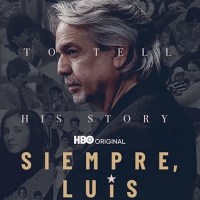 Review Roundup: SIEMPRE, LUIS on HBO
October 07, 2020

'Siempre, Luis' is here! See what the critics are saying about the documentary film centered around Luis Miranda, father of Lin-Manuel.
---