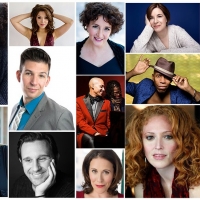 NiCori Studios & Productions Starts Star-Studded MUSIC AT THE MANSION: PORCH PERFORMANCES May 8th
by Stephen Mosher - April 13, 2021

A second season of last year's popular concert series features more stars than one could have thought possible, as live entertainment returns to the area.
---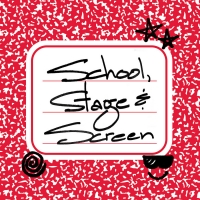 Listen: HAMILTON Alums Andrew Chappelle and Raven Thomas Join SCHOOL, STAGE & SCREEN Podcast
April 12, 2021

The latest episode of 'School, Stage & Screen' features Hamilton stars Andrew Chappelle (BFA Musical Theatre, '09) and Raven Thomas (BFA Musical Theatre, '16). The 11-part series releases new episodes...
---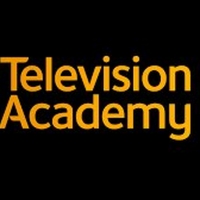 Television Academy Foundation to Present Free College Television Summit for Students Nationwide
April 09, 2021

The inaugural summit will provide 10 online educational and professional development sessions with renowned Hollywood producers, executives and talent for students enrolled in media programs at two- a...
---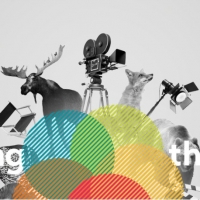 Kevin Feige & Kari Skogland Will Participate in BANFF World Media Festival
March 31, 2021

Thursday, June 17th: Presented in partnership with the Director's Guild of Canada, this exclusive conversation will take place between Skogland and Feige, who've joined forces as director and executiv...
---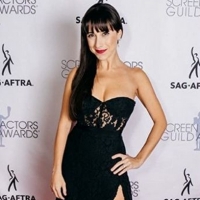 Patrick Oliver Jones, Mariana Cardenas, and Clara Francesca Stop By THE EFF YOUR FEARS PODCAST
March 30, 2021

The latest episode of The Eff Your Fears podcast, hosted by Ashley Monique Menard, features the multi-talented Patrick Oliver Jones (Why I'll Never Make It), sharing her journey from Disney, Vegas, Pr...
---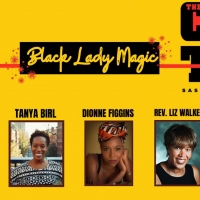 VIDEO: Celebrate Black Lady Magic on THE CHAOS TWINS - Watch Now!
by The Chaos Twins - March 24, 2021

Black Girl Magic, but make it CHAOS. Malcom X described the black woman as the most disrespected, unprotected and neglected person in America, and yet, black women are surely at the center of much pol...
---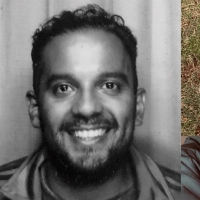 Working Theater Announces Carlos Cotto and John Keane as Recipients of Mark Plesent Commission Fund
March 24, 2021

Working Theater has announced the first recipients of the Mark Plesent Commission Fund, established to honor the legacy and vision of the Company's artistic leader of 27 years. The Fund, conceived wit...
---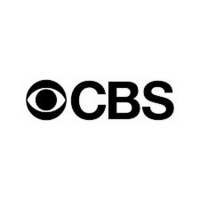 ViacomCBS and MTV Entertainment Group Sign Raedio to Multi-Year Partnership Deal to Provide Library Access and Original Music
March 19, 2021

The deal will kick off with the MTV Entertainment Group, under President Chris McCarthy, including MTV, VH1, Comedy Central and CMT, with plans to expand across additional brands under ViacomCBS, incl...
---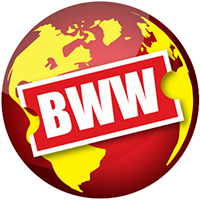 92Y Welcomes Justine Bateman, Men In Kilts, Lauren Ambrose, Anna Deveare Smith, and More
March 19, 2021

92Y has announced its upcoming lineup, including Justine Bateman, Carrie-Anne Moss, Lauren Ambrose, Men In Kilts, Anna Deveare Smith, Alan Bergman, and more in virtual talks.
---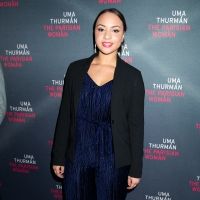 BLINDSPOTTING Starring Jasmine Cephas Jones to Premiere This Summer on Starz
March 18, 2021

It has been announced that Blindspotting, a new series starring Jasmine Cephas Jones, based on the film from Daveed Diggs and Rafael Casal, will be premiereing this Summer on Starz! 
---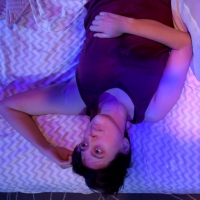 Photo Flash: IAMA Theatre Company Presents THE OXY COMPLEX
March 16, 2021

L.A.'s acclaimed IAMA Theatre Company presents a compelling new solo comedy about female identity by an exciting Latinx-American voice. Filmed live at L.A.'s Pico Playhouse, The Oxy Complex, written a...
---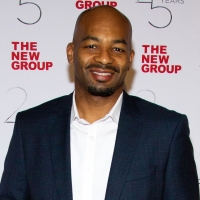 Brandon Victor Dixon to Appear in Conversation with Black Broadway Men
March 09, 2021

This Thursday evening, Tony & Emmy Award nominee Brandon Victor Dixon will join the nonprofit organization Black Broadway Men for an exclusive and thrilling conversation discussing his inspirations, t...
---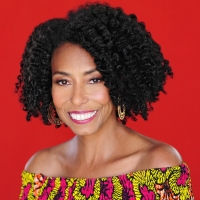 BWW Interview: Margo Hall of [HIEROGLYPH] at Lorraine Hansberry Theatre Seizes the Moment to Champion Culturally-Specific Work
by Jim Munson - March 08, 2021

When Lorraine Hansberry Theatre announced last September that Bay Area theatre luminary Margo Hall had been appointed as its first female Artistic Director, it felt like a promise of good things to co...
---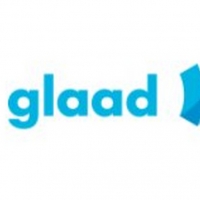 Niecy Nash to Host the 32nd GLAAD Media Awards
March 03, 2021

The virtual ceremony will also stream on Hulu on April 8 starting at 10pm ET. The awards will be available to stream on-demand on Hulu until the end of June. 
---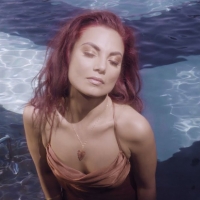 MJ Songstress Releases Music Video for 'Carousel'
February 18, 2021

In addition to her compositional talents, MJ Songstress is also a skilled dancer, and for the music video for "Carousel" director Sage Love chose to highlight MJ's natural grace in the video.'
---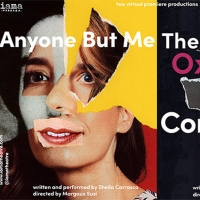 IAMA Theatre Company Presents ANYONE BUT ME and THE OXY COMPLEX
February 11, 2021

Two fiercely funny Latinx-American women, two compelling solo comedies about female identity. Written, performed and directed by members of Los Angeles' acclaimed IAMA Theatre Company and filmed live ...
---
HAMILTON, MA RAINEY'S BLACK BOTTOM, Debbie Allen, Viola Davis and More Nominated for 52nd NAACP Image Awards
February 02, 2021

The full-list of nominees for the 52nd NAACP Image Awards were announced today in a special virtual event on NAACP Image Awards' Instagram channel hosted by Tony-award winning actress and singer Anika...
---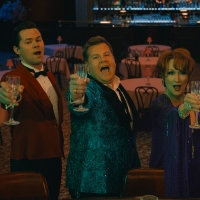 THE PROM, THE BOYS IN THE BAND & More Nominated for GLAAD Media Awards
January 28, 2021

The 32nd annual GLAAD Award nominations have been released! The nominees include Broadway film adaptations like 'The Prom,' 'The Boys in the Band,' and 'Ma Rainey's Black Bottom.' 
---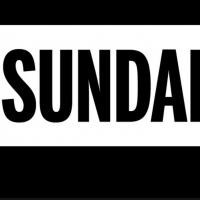 STATE OF THE UNION Renewed for a Second Season with New Cast on SundanceTV
January 27, 2021

SundanceTV announced that it has renewed the Emmy®award-winning short form drama series, State of the Union, for a second season.
---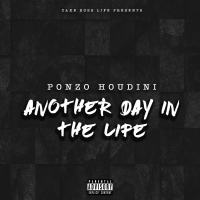 Ponzo Houdini Releases New Single & Announces New Project
January 26, 2021

Raised in the Jefferson Projects in Downtown Buffalo, NY, Ponzo Houdini launched his career with his first single, "You A Lame," which got him nominated as best new Hip-Hop artist by the Buffalo Hip-H...
---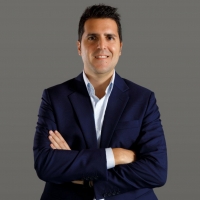 HBO Max Announces Leadership Team For Latin America In Advance Of Rollout This Year
January 19, 2021

WarnerMedia, a division of AT&T Inc, announced today that Luis Duran will join the company in February as General Manager for HBO Max Latin America.
---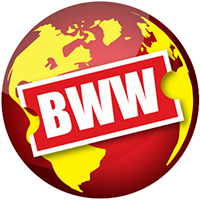 New 92Y Online Events From The Worlds Of Politics, TV & Film
January 07, 2021

92Y has announced a new series of online events from the worlds of television, politics, and film. See full details here:
---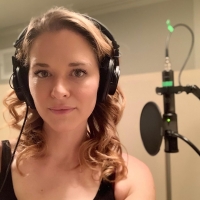 Sarah Drew, Seamus Dever and Joanne Whalley Star in L.A. Theatre Works' EXTINCTION Audio Play
January 07, 2021

Sarah Drew (Grey's Anatomy, upcoming Freeform drama Cruel Summer), Seamus Dever (Castle), Joanne Whalley (Daredevil on Netflix, The White Princess on Starz, Showtime's The Borgias) and Darren Richards...
---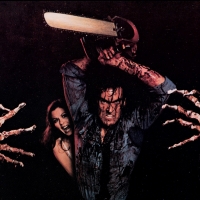 Join A Worldwide Watch Party Of THE EVIL DEAD Hosted By Actor Bruce Campbell
January 06, 2021

Cult favorite actor Bruce Campbell will host WATCH LIVE Livestreams' worldwide virtual viewing party of The Evil Dead, providing live commentary throughout with his movie memories, behind-the-scenes a...
---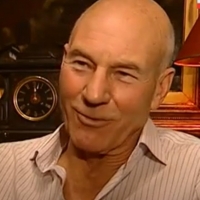 VIDEO: On This Day, December 24- Patrick Stewart Brings A CHRISTMAS CAROL to Broadway
December 24, 2020

Stewart won Olivier, Drama Desk and What's OnStage Awards for his acclaimed performance in which he portrayed over 40 characters.
---
Current Shows on STARZ