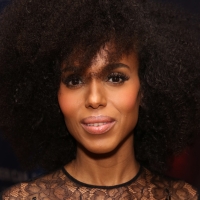 Kerry Washington to Star in Disney's Onyx Collective's New Comedy Series UNPRISONED
by Michael Major - May 13, 2022

Onyx Collective announced today that it has picked up "Unprisoned" as its first scripted comedy series. From creator Tracy McMillan. The eight-episode series is produced by ABC Signature and will be s...
---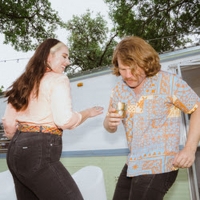 Beth // James Release New Single 'Share It Out'
by Michael Major - May 13, 2022

Austin's Beth // James let loose on their third single "Shake It Out" out today. Infusing some pop into their Americana sound, the song and video give nostalgic 70s vibes both sonically and visually w...
---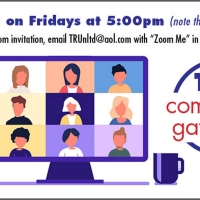 TRU Announces Community Gathering Via Zoom - You've Never Heard Anything Like It: The Developmental Journey of ISLANDER
by Stephi Wild - May 11, 2022

A dependable haven for artists in isolation, Theater Resources Unlimited (TRU) is now into its second year of non-stop weekly Community Gatherings this Friday, having offered to date over 100 conversa...
---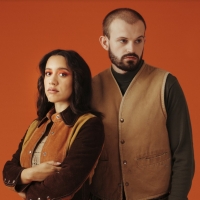 London-Based Duo THE HICS Return With Sophomore EP
by Marissa Tomeo - May 08, 2022

After rousing fans both old and new with their comeback last year, London-based multi-hyphenate duo The Hics return with their eagerly anticipated new EP HARMINE, out May 6th on EMPIRE. 
---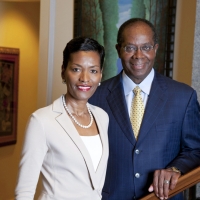 CAPA Will Host Sold-Out 2022 CAPA Gala Celebration Honoring Larry and Donna James
by Stephi Wild - May 06, 2022

Co-chaired by Benita and Lewis Smoot Jr., the CAPA Gala Celebration is the performing arts non-profit organization's annual fundraising event that provides critical resources to continue its education...
---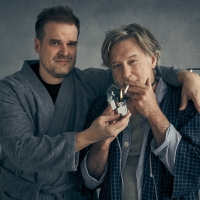 Full Cast Announced For The World Première of MAD HOUSE, Starring David Harbour and Bill Pullman
by Stephi Wild - May 06, 2022

Joining the previously announced David Harbour and Bill Pullman are Hanako Footman, Akiya Henry, Sinead Matthews, Charlie Oscar and Stephen Wight. Directed by Moritz von Stuelpnagel, the production op...
---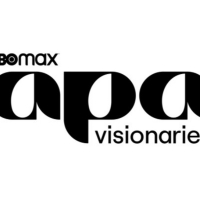 HBO Max Selects Finalists For Sixth Annual Asian Pacific American Visionaries Short Film Competition
by Michael Major - May 05, 2022

The three winning films exemplified this year's competition theme: "Power of Love." Filmmakers Gauri Adelkar ("The Gift"), Lloyd Lee Choi ("Same Old"), and Chheangkea ("Skin Can Breathe"), will premie...
---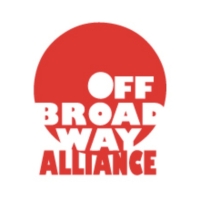 KIMBERLY AKIMBO, HARMONY & More Nominated for Off Broadway Alliance Awards
by Nicole Rosky - May 05, 2022

The Off Broadway Alliance, an organization of Off-Broadway producers, theaters, general managers, press agents, and marketing professionals, has announced the nominees for the 11th Annual Off-Broadway...
---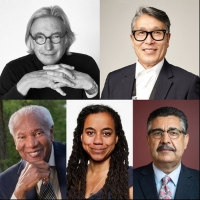 Playwright Suzan-Lori Parks, Dancer Masazumi Chaya & More to Receive Honorary Doctoral Degrees From Juilliard
by Chloe Rabinowitz - May 04, 2022

The Juilliard School will hold its 117th commencement ceremony on May 20, 2022, at 10:30am. The ceremony will be held outdoors on the Lincoln Center campus in Damrosch Park, presided over by Juilliard...
---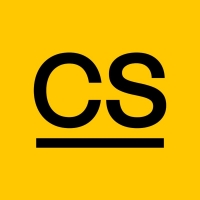 World Premiere of Ann-Marie McDonald's FALL ON YOUR KNEES & More Announced for Canadian Stage 2022-2023 Season
by Chloe Rabinowitz - May 03, 2022

Canadian Stage will lift the curtain today on an unabashedly ambitious 15-show season for 22.23, presenting exceptional performance from Canada and around the world, celebrating large-scale, theatrica...
---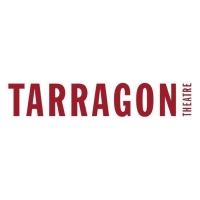 Toronto Premiere of Kenneth T. Williams' THE HERD to Open at Tarragon Theatre
by Chloe Rabinowitz - May 02, 2022

Mike Payette, Artistic Director of Tarragon Theatre and Managing Director Andrea Vagianos have announced the Toronto premiere of The Herd. The play, written by Kenneth T. Williams, runs in the Mainspa...
---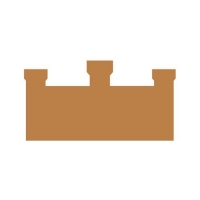 Park Avenue Armory to Present QUEER HIP HOP CYPHER as Part of Making Space Public Programming Series
by Chloe Rabinowitz - April 28, 2022

Park Avenue Armory will continue its Making Space Public Programming Series with Queer Hip Hop Cypher, an exploration of the queer origins and aesthetics of hip hop through discussion, film, and perfo...
---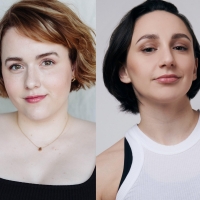 Caitlin Kinnunen, Lauren Patten, Laura Dreyfuss, and More Will Lead Reading of IN SISTERS WE TRUST...
by Stephi Wild - April 28, 2022

The Dennis & Victoria Foundation (DVRF) will present an industry reading of Justine Gelfman's In Sisters We Trust, or My Fucked Up American Girl Doll Play as part of their Playwrights Program. The pre...
---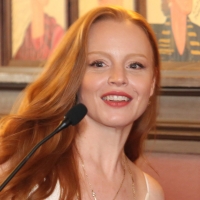 Tony-Nominee Lauren Ambrose to Lead MARIE ANTOINETTE Reading at Sharon Playhouse
by A.A. Cristi - April 27, 2022

Stage and screen star Lauren Ambrose is set to lead a staged reading of David Adjmi's Marie Antoinette at the Sharon Playhouse, May 14.
---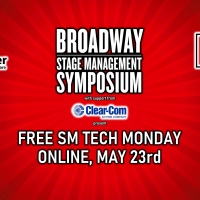 Free Day of Workshops for Stage Managers to be Presented by Broadway Stage Management Symposium
by Chloe Rabinowitz - April 27, 2022

The Broadway Stage Management Symposium will host a free day of online workshops for stage managers and the entire theatrical community on Monday, May 23rd, 2022. T
---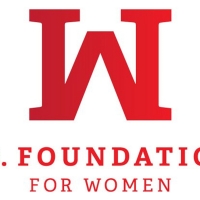 Honorees Announced for 2022 Women of Vision Awards: The Future is Feminist
by Chloe Rabinowitz - April 27, 2022

Today, the Ms. Foundation for Women announced the honorees for the 2022 Women of Vision Awards: The Future is Feminist. The annual gala will take place at Ziegfeld Ballroom in New York City on May 17,...
---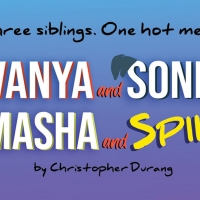 Castle Craig Players Bring Durang's VANYA AND SONIA AND MASHA AND SPIKE To Meriden
by A.A. Cristi - April 26, 2022

Christopher Durang's multi-award-winning comedy, 'VANYA AND SONIA AND MASHA AND SPIKE' romps across the Castle Craig Players' stage May 13-22, as the fourth show in the group's 29th Anniversary Season...
---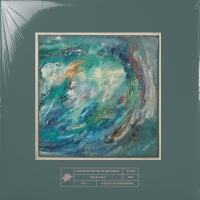 Fatlip & Blu Share 'Hollywood Celebrity' Featuring Bilal From 'Live From the End of the World Vol. 1 (Demos)' LP
by Michael Major - April 26, 2022

It follows previously released singles – the Knxwledge-produced "Street Life" featuring MC Eiht, the Madlib-produced, ode to golden age West Coast hip hop 'Gangsta Rap' and "Good For The Soul," featur...
---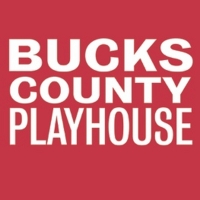 Bucks County Playhouse to Return to Full Production; 2022 Season Announced!
by Chloe Rabinowitz - April 25, 2022

Bucks County Playhouse Executive Producer Robyn Goodman, Producing Director Alexander Fraser and Producer Josh Fiedler announced titles and creative teams for the theater's 2022 season, which will lau...
---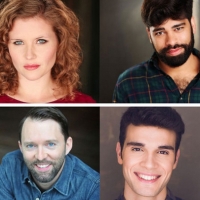 KC Rep's THE OLD MAN AND THE OLD MOON Indie Musical Folk Story To End 2021-22 Season
by A.A. Cristi - April 21, 2022

Kansas City Repertory Theatre completes its 2021-22 season with The Old Man and the Old Moon, book, music, and lyrics by PigPen Theatre Co., directed by Artistic Director Stuart Carden and PigPen Thea...
---
Find Out Who Won at the 2022 GRAMMY Awards - All the Winners!
by Michael Major - April 21, 2022

The 64th Annual GRAMMY Awards featured a tribute to Stephen Sondheim, a win for Barlow and Bear's 'Unofficial Bridgerton Musical,' Lady Gaga and Tony Bennett for their 'Love For Sale' Cole Porter duet...
---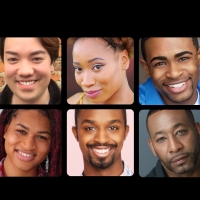 Cast Announced for Porchlight Music Theatre's PASSING STRANGE
by Chloe Rabinowitz - April 20, 2022

Porchlight Music Theatre will conclude the eighth season of its "lost" musicals series with Porchlight Revisits Passing Strange, book and lyrics by Stew, music by Heidi Rodewald and Stew, direction by...
---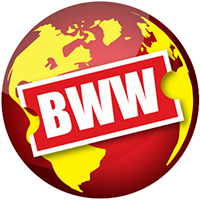 SCHOOL GIRLS; OR, THE AFRICAN MEAN GIRLS PLAY Opens This Month at Cincinnati Playhouse in the Park
by Stephi Wild - April 20, 2022

 The Off-Broadway coming-of-age story SCHOOL GIRLS; OR, THE AFRICAN MEAN GIRLS PLAY sold out its run in New York. Now, Cincinnati audiences can enjoy a new production that takes them into the endlessl...
---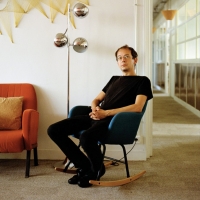 PARIS, 13TH DISTRICT Soundtrack Composer Celebrates Film's North American Release with Upcoming Tour
by Marissa Tomeo - April 16, 2022

Renowned Cesar Award winning (the highest honor in French film) composer and electronic musician Rone is celebrating the North American theatrical release of Jacques Audiard's Paris, 13th District, fo...
---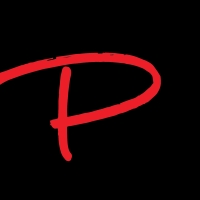 Playwrights Horizons to Present the World Premiere of Will Arbery's CORSICANA
by Chloe Rabinowitz - April 14, 2022

Playwrights Horizons will present Will Arbery's Corsicana, directed by Sam Gold, June 2–July 10 (opening June 22) in the Mainstage Theater. In Corsicana, a small city in Texas, a woman with Down syndr...
---
Current Shows on SPIKE