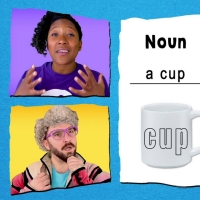 The Story Pirates to be Featured On WNET's Camp TV This Summer
by Chloe Rabinowitz - June 17, 2022

Today, The Story Pirates announced a content partnership with The WNET Group's summer learning and exploration series Camp TV, which returns for Season 3 on public television stations nationwide begin...
---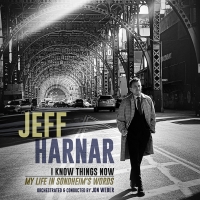 Jeff Harnar's New Album I KNOW THINGS NOW: MY LIFE IN SONDHEIM'S WORDS is Out Today
by Chloe Rabinowitz - June 17, 2022

PS CLASSICS, the label dedicated to the heritage of Broadway and American Popular Song, has announced the release of the new album from award-winning nightclub and concert artist JEFF HARNAR – I Know ...
---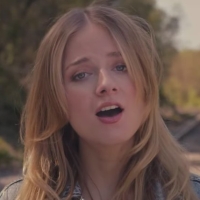 VIDEO: Jackie Evancho Releases 'Both Sides Now' Music Video
by Michael Major - June 17, 2022

Evancho has been working on a musical panegyric of Joni Mitchell for some time. Closures from the pandemic led to the album's delay. Jackie Evancho - Carousel of Time, will be released late summer of ...
---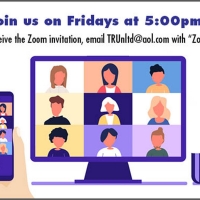 TRU to Present 'From Stage Play To Podcast To Audio Storytelling Entry At The Tribeca Film Festival'
by Chloe Rabinowitz - June 16, 2022

TRU will present their upcoming Community Gathering 'From Stage Play to Podcast to Audio Storytelling Entry at the Tribeca Film Festival' on June 17th.
---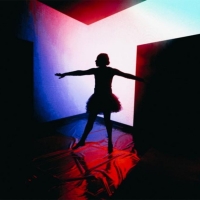 VIDEO: Rainbow Kitten Surprise Unveil Official Music Video for 'Work Out'
by Michael Major - June 16, 2022

The stunning visual - directed by Joey Brodnax – is the companion piece to the band's first new music in nearly two years. Released in April, the song's beautiful melody-line and effervescent vibe sta...
---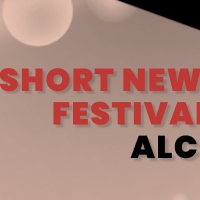 Red Bull Theater Announces SHORT NEW PLAY FESTIVAL 2022 Featuring Larissa FastHorse, Stephen Adly Guirgis & More
by Chloe Rabinowitz - June 16, 2022

Red Bull Theater today announced the eight world premieres in this year's Short New Play Festival 2022. This in-person event is the latest installment of Red Bull's renowned annual new play festival o...
---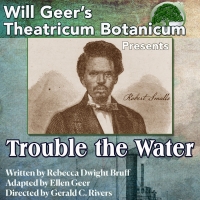 World Premiere Of TROUBLE THE WATER Recounts Extraordinary Story Of African American Hero Robert Smalls
by A.A. Cristi - June 15, 2022

Inspired by the little-known, larger-than-life true story of Robert Smalls, the first African American hero of the Civil War, Will Geer's Theatricum Botanicum presents the world premiere of Trouble th...
---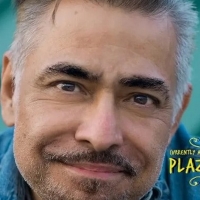 Danny Bolero To Return To Don't Tell Mama With THEY CALL ME CUBAN PETE
by Chloe Rabinowitz - June 15, 2022

Singer-actor Danny Bolero will bring his show They Call Me Cuban Pete, The Music and Genius of Desi Arnaz to Don't Tell Mama on Monday, June 20 at 7 PM. Directed by Madeline McCray, with musical direc...
---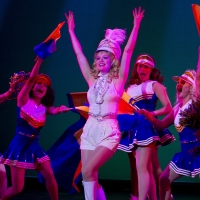 State Theatre New Jersey Announces 2022-23 Broadway Season Featuring LEGALLY BLONDE, TOOTSIE & More
by Chloe Rabinowitz - June 15, 2022

The newly renovated State Theatre New Jersey has announced its 2022-23 Broadway Season, featuring six fantastic shows. The 2022-23 Season will feature Tony® Award-winning hits, Broadway fan favorites,...
---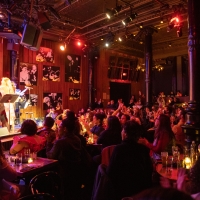 Joe's Pub Announces Juneteenth Celebration Plus July and August Programming With Tickets for $20 and Less Shows
by Chloe Rabinowitz - June 15, 2022

Joe's Pub has announced incredible performances coming up in July and August plus join us this Sunday at Astor Place for Juneteenth. Don't miss performances from First Ladies of Disco (Martha Wash, Li...
---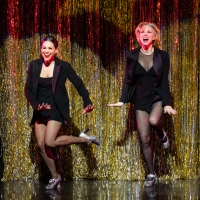 Charlotte d'Amboise and Bianca Marroquín to Host the 2022 Chita Rivera Awards
by Chloe Rabinowitz - June 15, 2022

Charlotte d'Amboise (Chicago; A Chorus Line) and Bianca Marroquín (Chicago; Fosse/Verdon) will host the 2022 Chita Rivera Awards, it was announced today.
---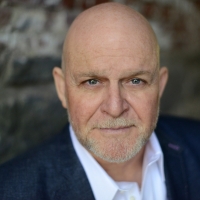 Cast Change Announced For MOSSO's Sondheim Celebration at Symphony Hall
by Stephi Wild - June 15, 2022

MOSSO, the Musicians of the Springfield Symphony Orchestra, will celebrate the music of legendary composer and lyricist Stephen Sondheim on Thursday, June 23, at 7:30 PM in Springfield Symphony Hall. ...
---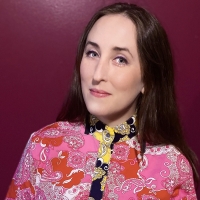 Award-Winning Play SHUT UP, EMILY DICKINSON, To Play Abrons Arts Center July 28 - August 13
by A.A. Cristi - June 14, 2022

Award-winning playwright Tanya O'Debra's dark comedic play Shut Up, Emily Dickinson will be performed at Abrons Arts Center as part of the @Abrons Series. The limited run plays July 28 - August 13. ...
---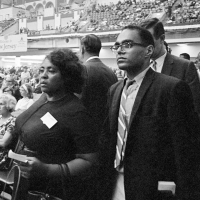 World Channel Celebrates Juneteenth With 19 Films
by Michael Major - June 14, 2022

Selections from its curated playlist by noted filmmakers including Stanley Nelson, Ken Burns, Michèle Stephenson, Joe Brewster, Sam Pollard and Yoruba Richen run all month on a variety of platforms, i...
---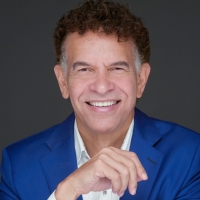 The Grand Announces Opening Night Concert With Delaware Symphony Orchestra, OperaDelaware, and Broadway's Brian Stokes Mitchell
by Stephi Wild - June 14, 2022

The Grand, Delaware Symphony Orchestra (DSO), and OperaDelaware announce an Opening Season Performance, featuring the talents of their respective musicians and performers alongside Broadway legend and...
---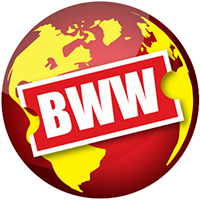 Fox Cities P.A.C. To Welcome A Variety Of Programming In 20th Anniversary Season
by A.A. Cristi - June 13, 2022

The Fox Cities Performing Arts Center has announced the complete 2022-23 Boldt Arts Alive! and Spotlight Series show line up.  
---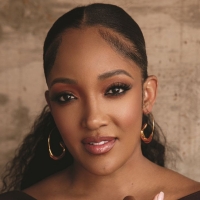 Mickey Guyton to Host A CAPITOL FOURTH on PBS
by Michael Major - June 13, 2022

Mickey Guyton will lead an all-star cast in a patriotic evening of unrivaled musical performances by top stars from pop, country, R&B, classical and Broadway featuring the National Symphony Orchestra ...
---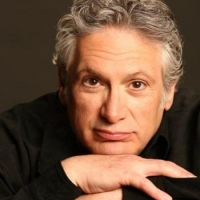 Listen: Harvey Fierstein Talks 'I Was Better Last Night' Memoir and More on LITTLE KNOWN FACTS
by Little Known Facts w/ Ilana Levine - June 13, 2022

Little Known Facts is a weekly podcast hosted by stage and film actress Ilana Levine. Today's episode features Harvey Fierstein! In the episode, he talks about his latest memoir, I Was Better Last Nig...
---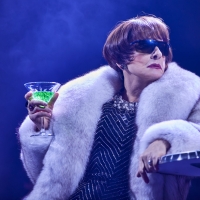 COMPANY's Patti LuPone Wins 2022 Tony Award for Best Performance by an Actress in a Featured Role in a Musical
by Team BWW - June 12, 2022

Patti LuPone has won the 2022 Tony Award for Best Performance by an Actress in a Featured Role in a Musical for COMPANY.
---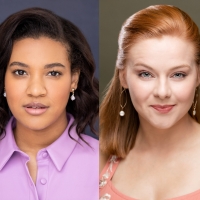 Shereen Pimentel and More Join CAMELOT at the Muny
by Stephi Wild - June 11, 2022

Joining the previously announced principal cast is Shereen Pimentel (Guenevere/Reveler), Evan Ruggiero (Sir Dinadan/Reveler), Daryl Tofa (Sir Lionel/Reveler), Sarah Quinn Taylor (Sir Sagramore/Reveler...
---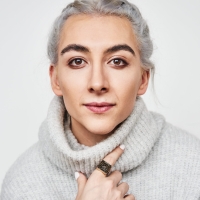 Mason Alexander Park to Present Pride Edition of THE PANSY CRAZE at Chelsea Table + Stage
by Chloe Rabinowitz - June 10, 2022

CHELSEA TABLE + STAGE will present the return of Mason Alexander Park for a special Pride edition of their solo show "The Pansy Craze" on Sunday, June 26 at 9:30 PM.
---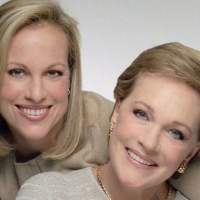 Julie Andrews, Ali Stroker, Lillias White & More to Take Part in MUSIC MONDAYS at Bay Street Theater
by Chloe Rabinowitz - June 10, 2022

Bay Street Theater & Sag Harbor Center for the Arts has announced the return of Music Mondays; the hit summer cabaret series that invites renowned artists and Tony Award-winners to perform for audienc...
---
​​​​​​Berkshire Theatre Group Announces Casting For Late Summer 2022 Season
by A.A. Cristi - June 09, 2022

​​​​​​Berkshire Theatre Group has announced casting for shows in BTG's Late Summer 2022 Season. The full season will feature B.R.O.K.E.N code B.I.R.D switching, a world premiere play and an award reci...
---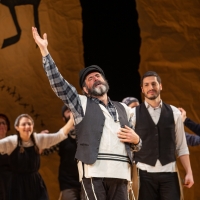 Steven Skybell, Debbie Gravitte & More to Star in FIDDLER ON THE ROOF at Lyric Opera of Chicago
by Chloe Rabinowitz - June 09, 2022

Lyric Opera of Chicago has announced principal casting for its new to Chicago production of Fiddler on the Roof, the North American premiere of an internationally heralded reinvention of the Broadway ...
---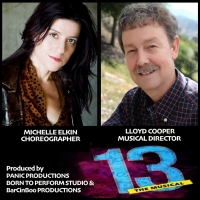 Acclaimed Choreographer and Multi-Award Winning Musical Director Join The Team of 13 THE MUSICAL at The Simi Valley Cultural Arts Center
by Stephi Wild - June 09, 2022

Panic! Productions, Born To Perform Studio and BarCinBoo Productions announce the addition of acclaimed choreographer Michelle Elkin and multiple award winning musical director Lloyd Cooper will join ...
---
Current Shows on PBS
Latest PBS Tweets
6/24 @ 2:00 PM

PBS - An estimated 15% of enslaved Africans in America were Muslim. Serving under George Washington in the Revolutionary… https://t.co/1fH8UO3s8Y
Retweet | Reply | Original Link   
6/24 @ 1:00 PM

PBS - In this series, 10 home cooks (aka not professional chefs) get the chance to compete alongside each other making di… https://t.co/7lyUcpo5v8
Retweet | Reply | Original Link   
6/24 @ 11:00 AM

PBS - Full of fresh herbs and spices but only takes 40 minutes to make? Count us in for this honey mustard chicken. (From… https://t.co/5kngFEJTcH
Retweet | Reply | Original Link   
6/24 @ 10:01 AM

PBS - Here's a look at some of the Supreme Court's major abortion rulings over the last 50 years. (From @NewsHour) https://t.co/QGlwIZwYKT
Retweet | Reply | Original Link   
6/24 @ 8:01 AM

PBS - From coal miners turned beekeepers in Appalachia to Black surfers catching waves in L.A., uncover a deeper understa… https://t.co/EWvshCoJsl
Retweet | Reply | Original Link   
6/24 @ 7:00 AM

PBS - If it seems like things are more expensive these days, it's cause they are! @ATN_PBS digs into the current causes o… https://t.co/b167ebHI2C
Retweet | Reply | Original Link   
6/24 @ 5:00 AM

PBS - The suspects bare it all in a new episode of #EndeavourPBS this Sunday at 9/8c on @masterpiecepbs! https://t.co/AhVOeDQ3Sx
Retweet | Reply | Original Link   
6/23 @ 3:00 PM

PBS - On Mon, July 4 at 8/7c, tune in to A Capitol Fourth and celebrate America's 246th birthday with host Mickey Guyton,… https://t.co/DMWyaMAVrb
Retweet | Reply | Original Link   
6/23 @ 12:00 PM

PBS - "My dad's an addict, and when I was in sixth grade he relapsed…and so I thought, if my dad can do this, so can I."… https://t.co/mDqs9cTHK6
Retweet | Reply | Original Link   
6/23 @ 10:13 AM

PBS - The World Health Organization convenes its emergency committee Thursday to consider if the spiraling monkeypox out… https://t.co/hZI7JFKCl0
Retweet | Reply | Original Link   
6/23 @ 9:00 AM

PBS - We can barely contain our excitement 🤩 The Great American Recipe premieres in ONE DAY. Check it out June 24 and all… https://t.co/q5k5YAB2Bo
Retweet | Reply | Original Link   
6/23 @ 8:00 AM

PBS - People who research and write about transgender issues often face the challenge of finding primary sources. The Dig… https://t.co/O1Qu3f5frz
Retweet | Reply | Original Link   
6/23 @ 6:17 AM

PBS - The bipartisan Keep Kids Fed Act of 2022, a reimagination of proposals earlier this spring that failed to gain trac… https://t.co/rAxNxAtvwM
Retweet | Reply | Original Link   
6/22 @ 2:00 PM

PBS - If you're looking to make a Mediterranean menu, Robin Daumit is the contestant for you! Robin's cooking style is a… https://t.co/VFsyUnA3is
Retweet | Reply | Original Link   
6/22 @ 1:00 PM

PBS - A 2019 study found that crime rate is negatively associated with natural disasters in affected areas. So do people… https://t.co/xEv1nSxyOg
Retweet | Reply | Original Link   
6/22 @ 11:00 AM

PBS - In the pre-Roe v. Wade era, an underground network of women called "The Janes" provided illegal abortions to those… https://t.co/i5b0Yhk2Uu
Retweet | Reply | Original Link   
6/22 @ 10:00 AM

PBS - On Tuesday, new details emerged about what officers did and did not do during at critical moments of the Uvalde ele… https://t.co/GtVApVqZDR
Retweet | Reply | Original Link   
6/22 @ 9:00 AM

PBS - For us, it's all about the story. What's your answer? ⤵️ https://t.co/EMzadbqGU7
Retweet | Reply | Original Link   
6/22 @ 8:10 AM

PBS - Join Sir David Attenborough as he travels the globe to reveal the secret lives of plants. #GreenPlanetPBS premieres… https://t.co/AsncIZEVmC
Retweet | Reply | Original Link   
6/22 @ 7:28 AM

PBS - Grammy winner @JenniferNettles meets Seth Grumet, founder of Stomp The Monster, which he started during chemotherap… https://t.co/c7jZqKgf2b
Retweet | Reply | Original Link