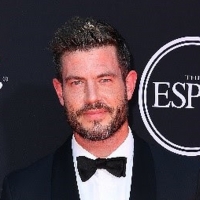 Jesse Palmer Will Return to THE BACHELOR as Host of Upcoming Season
by Michael Major - September 29, 2021

After serving as the Bachelor for the fifth season, Palmer will step in to guide the latest Bachelor as he embarks on his journey to find love. An ESPN analyst since 2007, Palmer has signed an extensi...
---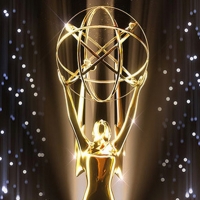 Emmy Awards Viewership Increases By 16% After 2020 Low
by Michael Major - September 21, 2021

The ceremony garnered 7.4 million viewers, a 16% increase from last year's all-time low.
---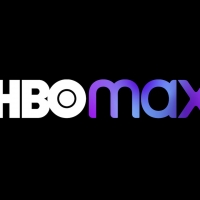 HBO Max App Launches On LG Smart TVs In U.S.
August 03, 2021

LG Smart TV owners can now access HBO Max2 on the TV's webOS platform by opening the HBO Max app using their remote or when available, by saying "HBO Max" into their LG Magic Remote3.
---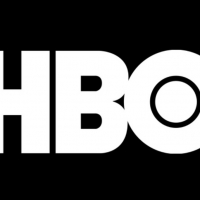 DISH Adds HBO Max, HBO And Cinemax, Brings More Content To Viewers Nationwide
by Sarah Jae Leiber - July 29, 2021

DISH TV customers can subscribe to the HBO Max Ad Free plan for $12 per month for up to 12 months when they subscribe by October 27, 2021, a discount off its standard $14.99 per month pricing.
---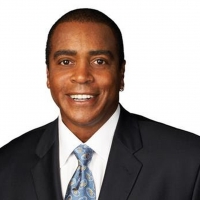 Ahmad Rashad to Host New Wordplay Game Show TUG OF WORDS
by Sarah Jae Leiber - July 27, 2021

From the producing team behind "Who Wants to Be a Millionaire," TUG OF WORDS is a fast-paced game where two teams compete to answer word clue questions correctly and pull the flag on the "tug of war r...
---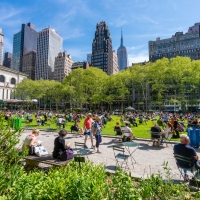 What to Do on Your Next New York City Trip: 25 Attractions That Are Open Now!
by Stephi Wild - July 25, 2021

Looking to lounge and have a picnic in Central Park or Bryant Park? Hoping to check out a museum, like the MoMA, The Met, or the Guggenheim? Or just wanting to get the full experience with a tour on t...
---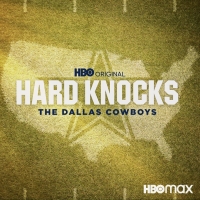 HBO Sports And NFL Films' HARD KNOCKS: THE DALLAS COWBOYS Debuts August 10 On HBO
by Sarah Jae Leiber - July 02, 2021

HARD KNOCKS: THE DALLAS COWBOYS will mark the 16th edition of the 18-time Sports Emmy® Award-winning series and the most acclaimed serialized sports series on television.
---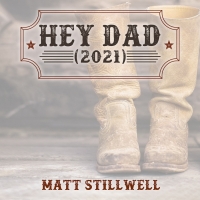 Matt Stillwell Re-Records 'Hey Dad'
by Sarah Jae Leiber - June 11, 2021

Written by Stillwell and Lynn Hutton and released via 723 Entertainment, 'Hey Dad (2021),' is available to radio via PlayMPE and will impact radio on June 21, 2021.
---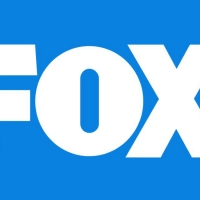 FOX Announces Primetime Schedule for 2021-22 Season
by Sarah Jae Leiber - May 18, 2021

As FOX goes broad, its free, AVOD streaming service, Tubi, is going deep with 140+ hours of original programming next season that speaks to viewers' passions.
---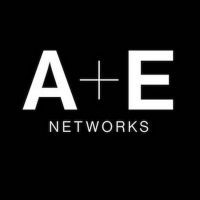 A&E's AMERICA'S TOP DOG Returns for Back-to-Back Seasons June 29
by Sarah Jae Leiber - May 06, 2021

The two-hour premiere of "America's Top Dog" begins Tuesday, June 29 at 8pm ET/PT. "An Animal Saved My Life" premieres with back-to-back episodes on Tuesday, July 6 at 9pm ET/PT.
---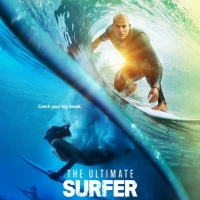 ABC Announces the Cast of THE ULTIMATE SURFER
by Sarah Jae Leiber - May 06, 2021

Former NFL quarterback Jesse Palmer is set to host the surf competition series with sports anchor Erin Coscarelli and the iconic voice of professional surfing Joe Turpel to serve as commentators.
---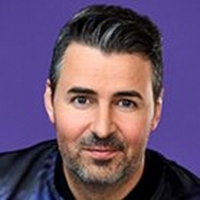 Pete Lee to Perform at Comedy Works South at the Landmark
by Chloe Rabinowitz - May 03, 2021

Pete Lee will perform at Comedy Works South at the Landmark May 7 - 9. Pete Lee's joyful humor comes from his Midwestern roots. He was the first stand-up comedian to get a standing ovation on The Toni...
---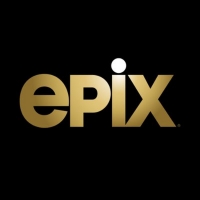 Paul Schneider, Angela Sarafyan & Jacob Lofland Join A HOUSE ON THE BAYOU
by Sarah Jae Leiber - April 07, 2021

A House on the Bayou follows a troubled couple (Paul Schneider, Tales from the Loop and Angela Sarafyan, Westworld) and their teenage daughter (Lia McHugh, The Eternals) who go on vacation to an isola...
---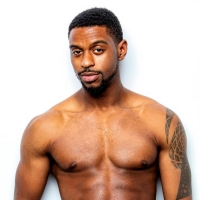 Meet The Cast Of MAGIC MIKE LIVE!
by A.A. Cristi - March 29, 2021

Find out who is in the cast of Channing Tatum's Magic Mike Live, which will open in Melbourne in the world's largest  spiegeltent, The Arcadia, at Birrarung Marr on 8 June 2021.  
---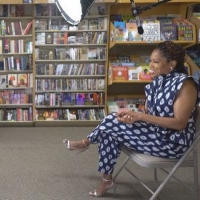 Regina King Will Appear on CBS SUNDAY MORNING
by Sarah Jae Leiber - March 05, 2021

The characters in "One Night in Miami" discuss using their fame and their voices to make a difference, something King tells Miller, co-host of CBS THIS MORNING: Saturday, that she thought a lot about ...
---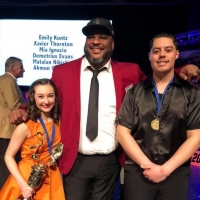 Canton Ballet's TOUCHDOWNS AND TUTUS to Hold Annual Performance Virtually
by Chloe Rabinowitz - February 09, 2021

Canton Ballet will host its fifth annual fundraiser, Touchdowns and Tutus, as an online event March 6 at 8PM due to COVID-19 precautions. The online event will be available on Canton Ballet's and Touc...
---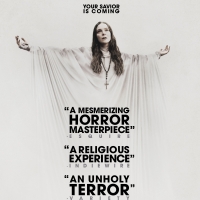 SAINT MAUD Debuts on EPIX Feb. 12
by Sarah Jae Leiber - February 05, 2021

The debut film from writer-director Rose Glass, Saint Maud is a chilling and boldly original vision of faith, madness, and salvation in a fallen world.
---
HAMILTON, MA RAINEY'S BLACK BOTTOM, Debbie Allen, Viola Davis and More Nominated for 52nd NAACP Image Awards
by Chloe Rabinowitz - February 02, 2021

The full-list of nominees for the 52nd NAACP Image Awards were announced today in a special virtual event on NAACP Image Awards' Instagram channel hosted by Tony-award winning actress and singer Anika...
---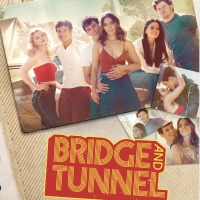 BRIDGE AND TUNNEL Episode 3 Airs on Epix Feb. 7
by Sarah Jae Leiber - February 02, 2021

After breaking up with Jill, Jimmy finds inspiration in a different style of photography, while Artie is dreading Jimmy's departure for Alaska. Meanwhile, Stacey suspects Mikey may have eyes for Tammy...
---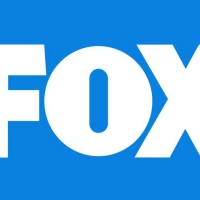 RATINGS: NFC Championship on FOX Draws Best Viewership Since 2017
by Sarah Jae Leiber - January 26, 2021

Tom Brady and the Tampa Bay Buccaneers clinched a ticket to Super Bowl LV under the lights at the storied Lambeau Field in FOX Sports' presentation of the NFC Championship Game.
---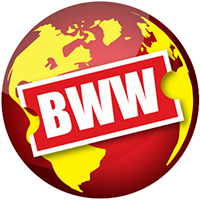 See What's Coming Up On the Food Network in February
by A.A. Cristi - January 22, 2021

Food Network is firing up February with new seasons, finales and specials all month long. Former NFL players Brian Orakpo and Michael Griffin opened up a cupcake shop with friend Bryan "Little Bryan" ...
---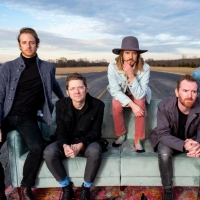 Moon Taxi Release Sixth Album Silver Dream
by Sarah Jae Leiber - January 22, 2021

Today, Nashville-based alt-rock band Moon Taxi has released their sixth full-length album, Silver Dream. The band, who has amassed over 350 million total U.S. streams to date, will be performing songs...
---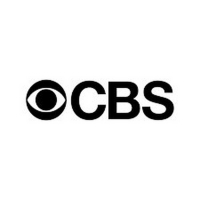 CBS Sports Announces Extensive Coverage of Super Bowl LV
by Sarah Jae Leiber - January 21, 2021

CBS Sports is set to broadcast its 21st Super Bowl, the most of any Network, with its coverage from Raymond James Stadium in Tampa, Fla. for Super Bowl LV on Sunday, Feb. 7. Super Bowl LV kicks off at...
---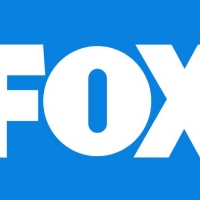 FOX Sports and FOX Deportes Take the Field for 2020 FOX NFL Postseason Coverage
by Sarah Jae Leiber - January 08, 2021

FOX Sports caps its 27th season of NFL on FOX coverage with four postseason games, beginning Saturday, Jan. 9, at 4:00 PM ET, when the Seattle Seahawks host the Los Angeles Rams in a Super Wild Card W...
---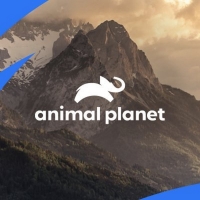 Puppy Bowl Returns for an Epic Showdown on Animal Planet & discovery+
by Sarah Jae Leiber - January 07, 2021

'We need puppies now more than ever!' said everyone. Have no fear because television's cutest sports competition and the original call-to-adoption TV event, PUPPY BOWL, returns on Sunday, February 7 f...
---
Current Shows on NFL-NETWORK
Latest NFL-NETWORK Tweets
10/21 @ 1:00 AM

nflnetwork - Who ya got on #TNF... @Broncos or @Browns? 📺: #DENvsCLE -- TONIGHT (8pm ET) on NFLN/FOX/PRIME VIDEO https://t.co/FE9K23Z9EM
Retweet | Reply | Original Link   
10/20 @ 4:15 PM

nflnetwork - Dak. Kyler. 🐐 @kurt13warner shares his top QB MVP candidates so far in 2021. (via @nfltotalaccess) https://t.co/grb1gEfXjP
Retweet | Reply | Original Link   
10/20 @ 3:34 PM

nflnetwork - 👀 @VonMiller 📺: #DENvsCLE -- THURSDAY (8pm ET) on NFLN/FOX/PRIME VIDEO https://t.co/iiUAU6BjJl
Retweet | Reply | Original Link   
10/20 @ 2:00 PM

nflnetwork - These two @AggieFootball alums know how to get after the QB 😤 📺: #DENvsCLE -- THURSDAY (8pm ET) on NFLN/FOX/PRIME… https://t.co/qS2ZGArO0e
Retweet | Reply | Original Link   
10/20 @ 1:00 PM

nflnetwork - Which TE deserves more love? @mattmoneysmith and @danhanzus discuss with #NationalTightEndsDay right around the co… https://t.co/BzleiBH08l
Retweet | Reply | Original Link   
10/20 @ 12:03 PM

nflnetwork - "I knew they were only a couple pieces away." Trey Hendrickson joined @gmfb to talk about joining the @Bengals as… https://t.co/jeDdiPGndc
Retweet | Reply | Original Link   
10/20 @ 10:26 AM

nflnetwork - #NationalTightEndsDay is coming up! Who's your top 5 TE in 2021?! (via @DanHanzus) https://t.co/q0EODHzw8y
Retweet | Reply | Original Link   
10/20 @ 10:12 AM

nflnetwork - #NationalTightEndsDay is coming up! Who's your top TE 5 in 2021?! (via @DanHanzus) https://t.co/zQ5K9C4tPI
Retweet | Reply | Original Link   
10/20 @ 9:42 AM

nflnetwork - When you think of SPEED, which moment in NFL history do you think of? 🏃‍♂️💨 #WhiteboardWednesday with the @gmfb cr… https://t.co/T6rR0BSo3S
Retweet | Reply | Original Link   
10/20 @ 7:30 AM

nflnetwork - "I think there will be a warm reception for Jared Goff from Rams fans on Sunday." @Pschrags looks back at the QB'… https://t.co/yNkYZslzYd
Retweet | Reply | Original Link   
10/20 @ 5:01 AM

nflnetwork - "Through six weeks Derrick Henry is the NFL MVP." - @RealMikeRob @Titans @KingHenry_2 https://t.co/6azQwZMILR
Retweet | Reply | Original Link   
10/19 @ 4:32 PM

nflnetwork - This Sunday is #NationalTightEndsDay! And our @NFLTotalAccess Game of the Week #CINvsBAL has a couple standout TEs… https://t.co/NtmGXeas5b
Retweet | Reply | Original Link   
10/19 @ 4:09 PM

nflnetwork - 🚨 CUTE CONTENT ALERT 🚨 .@RealMikeRob and his daughter during mic check 🥺. (via @NFLTotalAccess) https://t.co/Za7BAFah1x
Retweet | Reply | Original Link   
10/19 @ 3:25 PM

nflnetwork - Take a look at @PatrickMahomes' improbable passes from Week 6 👀 @NFLTotalAccess | @nextgenstats https://t.co/FHYGzGCX9i
Retweet | Reply | Original Link   
10/19 @ 1:12 PM

nflnetwork - We are witnessing something special 👑 @KingHenry_2 @Titans @KyleBrandt https://t.co/EKBIc8yEYu
Retweet | Reply | Original Link   
10/19 @ 12:00 PM

nflnetwork - Broncos. Browns. Week 7 starts on Thursday! 📺: #DENvsCLE -- THURSDAY (8pm ET) on NFLN/FOX/PRIME VIDEO https://t.co/LC1foZeDgp
Retweet | Reply | Original Link   
10/19 @ 11:00 AM

nflnetwork - If these guys are available, go put your claim in! @heykayadams spotlights five names to target in @NFLFantasy 🎯 (… https://t.co/8DrbQiLQ5p
Retweet | Reply | Original Link   
10/19 @ 10:29 AM

nflnetwork - "Apparently his patronus is a mack truck" @kylebrandt awards @Browns @dpeoplesjones the #AngryRuns Scepter! @gmfb… https://t.co/rG8twj44qa
Retweet | Reply | Original Link   
10/19 @ 10:28 AM

nflnetwork - "Apparently his patronus is a mack truck" @kylebrandt awards @Browns @dpeoplesjones the #AngryRuns Scepter!… https://t.co/lQF3CYjD8N
Retweet | Reply | Original Link   
10/19 @ 7:09 AM

nflnetwork - The @AZCardinals take back the top spot in the #NFLPowerRankings 📈 FULL RANKINGS: https://t.co/gSoFo13Gxz (via… https://t.co/cskDxwSHZT
Retweet | Reply | Original Link