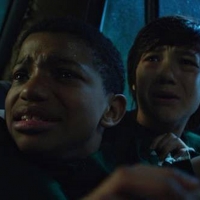 Shudder Acquires THE BOY BEHIND THE DOOR
April 22, 2021

In The Boy Behind the Door, a night of unimaginable terror awaits twelve-year-old Bobby (Lonnie Chavis) and his best friend, Kevin (Ezra Dewey), when they are abducted on their way home from school.
---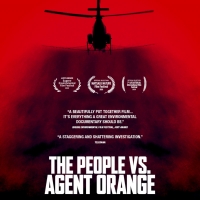 PEOPLE VS. AGENT ORANGE'S Filmmakers Up Next On Tom Needham's SOUNDS OF FILM
March 02, 2021

Filmmakers Kate Taverna and Alan Adelson, composer Roman Molino Dunn, and YOU WILL DIE AT TWENTY director, Amjad Abu Alala, join Tom Needham on the next SOUNDS OF FILM.
---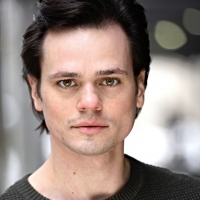 Aaron Dalla Villa Releases 'D20: Alpha Rift Tribute'
March 01, 2021

The song is now available in digital format through 'Dalla Villa's' Spotify, iTunes, Apple Music, Google Play, Amazon Music, iHeart Radio, Pandora, Deezer, Napster, and more outlets.
---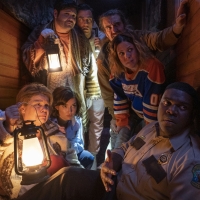 IFC FILMS Nabs Modern-Day Whodunnit WEREWOLVES WITHIN
February 25, 2021

The ensemble cast includes Sam Richardson (VEEP, DETROITERS), Milana Vayntrub (THIS IS US), George Basil (CRASHING), Sarah Burns (BARRY), Michael Chernus (TOMMY/CBS), Catherine Curtin (ORANGE IS THE N...
---
Calleri Casting Renamed Calleri Jensen Davis
February 23, 2021

James Calleri, Erica Jensen, and Paul Davis announced today that Calleri Casting is being renamed Calleri Jensen Davis, to better reflect the equal partnership that has been central to their 14-time A...
---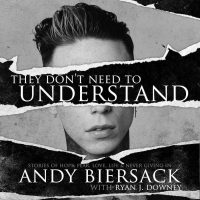 BLACK VEIL BRIDES Founder Andy Biersack Releases Audiobook
February 09, 2021

Singer, songwriter, actor, podcast host and comic book creator are all descriptions that can be used when talking about Black Veil Brides founder Andy Biersack
---
HAMILTON, MA RAINEY'S BLACK BOTTOM, Debbie Allen, Viola Davis and More Nominated for 52nd NAACP Image Awards
February 02, 2021

The full-list of nominees for the 52nd NAACP Image Awards were announced today in a special virtual event on NAACP Image Awards' Instagram channel hosted by Tony-award winning actress and singer Anika...
---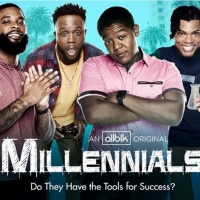 MILLENNIALS Premieres on AMC Feb. 25
February 02, 2021

"Millennials," the six-episode original sitcom will premiere weekly beginning Thursday, February 25 on AMC Networks' newly relaunched streaming service, ALLBLK, announced today. 
---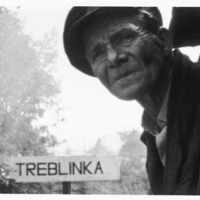 SHOAH Available to Own Digitally for the First Time Ever March 2
January 27, 2021

IFC Films announced today that they will be digitally releasing Claude Lanzmann's landmark Holocaust documentary SHOAH on March 2, 2021, marking the first time that the film will be available to own d...
---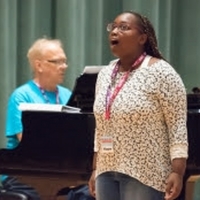 Segerstrom Center Announces Musical Theater Program for February 2021
January 19, 2021

One enthusiastic parent whose child participated in Segerstrom Center for the Arts'   Musical Theatre Training Program this past fall said, "Please offer more musical theatre classes soon!"  And so, t...
---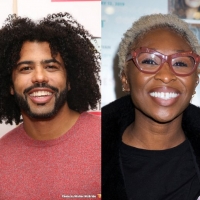 Daveed Diggs, Cynthia Erivo & More Nominated for Critics Choice Awards
January 18, 2021

 The Critics Choice Association (CCA) announced today the series nominees for the 26th annual Critics Choice Awards.  The winners will be revealed LIVE on The CW on Sunday, March 7, 2021 from 7-10pm E...
---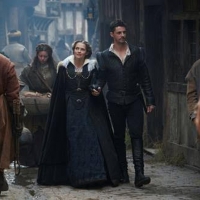 AMC Plus, Sundance Now and Shudder Offer A DISCOVERY OF WITCHES Catch-Up
January 04, 2021

The entire first season will be available on Sundance Now, Shudder and AMC+ as free content without a subscription from January 4 through January 18.
---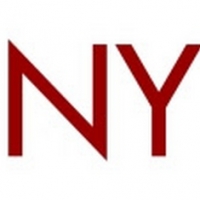 NYWIFT Announces 2020 Ravenal Foundation Feature Film Grantees Sarah Knight and Signe Baumane
December 15, 2020

New York Women in Film & Television (NYWIFT) is pleased to announce the presentation of two grants funded by the Alan M. & Mildred S. Ravenal Foundation.
---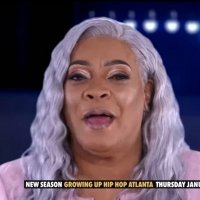 VIDEO: Watch a First Look at GROWING UP HIP HOP ATLANTA Season Four
by Stage Tube - December 09, 2020

The fourth season of WE tv's hit series 'Growing Up Hip Hop Atlanta' returns on Thursday, January 7 at 9pm ET/PT. This season, growing political division collides with pandemic pandemonium, leaving th...
---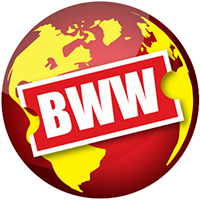 Ojai Art Center Theater Presents IT'S A WONDERFUL LIFE Radio Play
December 07, 2020

Thanks to Broadway On Demand and Director Gai Jones the Ojai Art Center Theater presents "It's A Wonderful Life A Live Radio Play" Saturday, December 12 at 7 pm through Saturday, December 19 at midnig...
---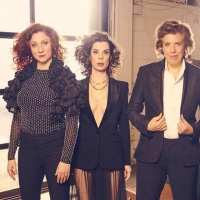 BARONESS VON SKETCH SHOW Bonus Episodes Added to Final Season
December 02, 2020

IFC's critically acclaimed Baroness von Sketch Show has one more surprise for its final season – bonus episodes!
---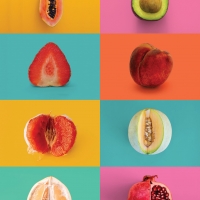 44 *** ACTS IN ONE WEEK Comes to the Belvoir
December 02, 2020

Up Late with Belvoir and Moonshine & Tits Productions are pleased to present the premiere of 44 *** Acts in One Week, an apocalyptic rom-com created in extraordinary times. Premiering from 16 – 20 Dec...
---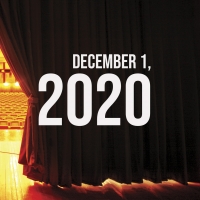 Virtual Theatre Today: Tuesday, December 1 with Norm Lewis, Lena Hall, and More!
December 01, 2020

Today (December 1) in live streaming:Elegies for Angels, Punks and Raging Queens and so much more!
---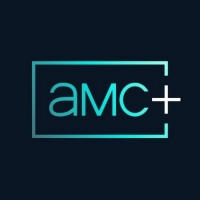 New Series, Films, Holiday Specials & More Streaming on AMC+
November 24, 2020

For the month of December, AMC+ offers subscribers a wide variety of critically acclaimed and commercial-free programming, including exclusive holiday specials, compelling new drama series, and belove...
---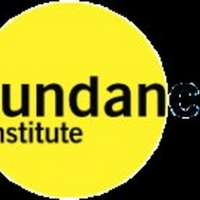 Sundance Institute Names 2021 Momentum Fellows
November 23, 2020

Sundance Institute announced today the third class of the Momentum Fellowship, a full-year program of deep, customized creative and professional support for mid-career writers and directors from under...
---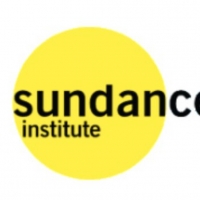 Sundance Institute Names 2021 Momentum Fellows
November 23, 2020

Sundance Institute announced today the third class of the Momentum Fellowship, a full-year program of deep, customized creative and professional support for mid-career writers and directors from under...
---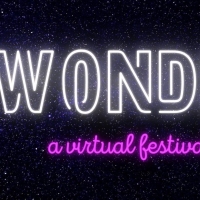 Portland Playhouse Announces WONDERLAND Virtual Festival
November 17, 2020

In a time of uncertainty for the country and for the arts, Portland Playhouse put out a call to local artists to open our hearts and broaden our perspectives. The result is Wonderland, a virtual festi...
---
Fountain Theatre Streams 12-Part THE GAZE...NO HOMO
November 16, 2020

The Gaze... No Homo will begin streaming on Friday, Nov. 20, with episodes four, five and six going online Friday, Nov. 27; episodes seven, eight and nine on Friday, Dec. 4; and the final three episod...
---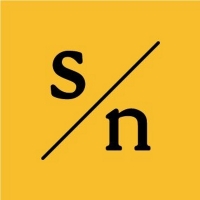 THE COMMONS Premieres Dec. 3 on Sundance Now
November 16, 2020

Set in a gripping vision of a near future, the timely and gripping new drama THE COMMONS makes its U.S. and Canadian premiere on AMC Networks' streaming service Sundance Now.
---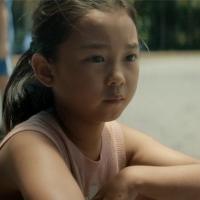 VIDEO: Watch the Trailer For Charles Xiuzhi Dong's AFTER CLASS
November 15, 2020

Director Charles Xiuzhi Dong's topical live-action short film tells the universal story of a mother who is willing to do whatever it takes to help her child. Having only recently begun its festival ru...
---
Current Shows on IFC