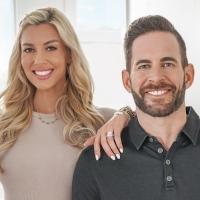 Tarek and Heather Rae El Moussa to Lead New HGTV Series THE FLIPPING EL MOUSSAS
by Michael Major - June 22, 2022

The Flipping El Moussas (wt) will document the headliner couple as they tackle a house move, a major renovation and their emotional efforts to expand their family. Along the way, Tarek will bring Heat...
---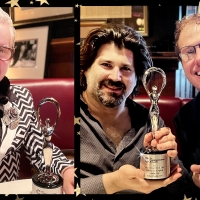 DORIS DEAR'S GURL TALK Lights Up The Theatre District In NYC And Is Awarded The Silver Communicator Award
by A.A. Cristi - June 20, 2022

On Saturday, the team that brought you the award-winning streaming series, "Doris Dear's Gurl Talk", was presented with the Silver Communicator Award at Gallaghers Steakhouse in the heart of the Theat...
---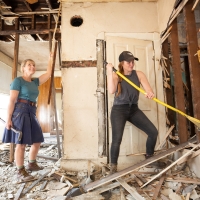 HGTV Announces New GOOD BONES Season Premiere
by Michael Major - June 17, 2022

HGTV's popular mother/daughter duo Mina Starsiak Hawk and Karen E Laine are back in a new 14-episode season of HGTV's hit series Good Bones. Mina, a real estate agent and mom of two, and Karen, a lawy...
---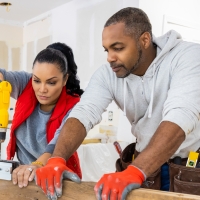 HGTV Orders 12 New Episodes of MARRIED TO REAL ESTATE Starring Egypt Sherrod and Mike Jackson
by Michael Major - June 16, 2022

During the series, Egypt—who has starred in HGTV's Property Virgins and Flipping Virgins—leveraged her financial prowess, design expertise and knowledge of the housing market to find affordable houses...
---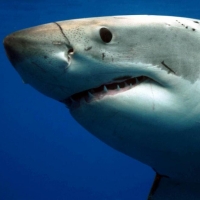 Discovery Announces SHARK WEEK 2022 Premiere
by Michael Major - June 14, 2022

This year features non-stop action as Shark Week takes viewers to new locations - from the Exuma Islands in the Bahamas to Papau New Guinea. The week spotlights innovative shark technology and researc...
---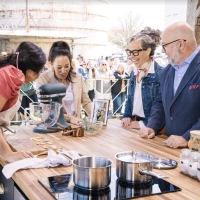 MAGNOLIA NETWORK, FOOD NETWORK to Simulcast Premiere of "Silos Baking Competition" on Sunday, June 12 at 8:00/7:00C
by Marina Kennedy - June 12, 2022

Watch on as home bakers travel to Waco, Texas, for a friendly, one-hour competition that celebrates the joy that comes from time spent in the kitchen. Filmed in front of a live audience at The Silos i...
---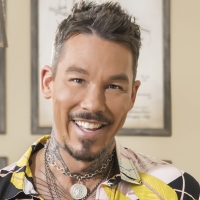 David Bromstad to Host HGTV's MY LOTTERY DREAM HOME
by Michael Major - June 09, 2022

My Lottery Dream Home returns with HGTV star David Bromstad who crisscrosses the country to help his newly-moneyed clients find fantasy homes with their sudden wealth. With multiple winners scoring on...
---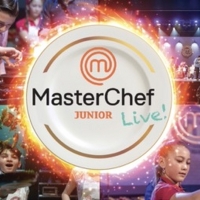 MASTERCHEF JUNIOR LIVE! Announces 2022 Nationwide Tour Featuring All-New Cast From Season 8
by Chloe Rabinowitz - June 06, 2022

TCG Entertainment in association with Endemol Shine North America, producer of the hit culinary competition series MasterChef Junior, have announced the 2022 MASTERCHEF JUNIOR LIVE! Tour.
---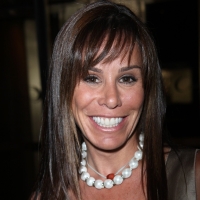 Melissa Rivers Launches First Interactive Comedy Show on Fireside Featuring Howie Mandel, Margaret Cho & Other Stars
by Michael Major - June 06, 2022

One of television's most beloved mother-daughter duos, Melissa and Joan Rivers delighted audiences on shows like "Celebrity Apprentice,' 'Joan & Melissa: Joan Knows Best?' and 'Fashion Police.'Lies My...
---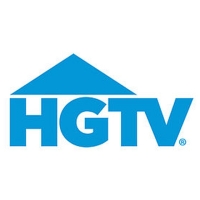 HOME TOWN KICKSTART PRESENTED BY PEOPLE Delivers Strong First Season Performance For HGTV
by Michael Major - June 03, 2022

The six-episode season, which averaged a .51 live plus three-day rating among P25-54 and a .65 live plus three-day rating among W25-54, documented teams of top HGTV stars who provided emotional renova...
---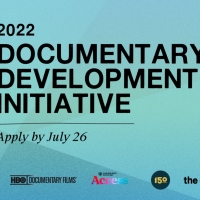 HBO Documentary Films And The Gotham Film & Media Institute Announce New Documentary Development Initiative
by Michael Major - June 02, 2022

HBO and The Gotham will provide resources and mentorship to support the development of documentary projects and select grantees will have the opportunity to receive additional funding. Funding for the...
---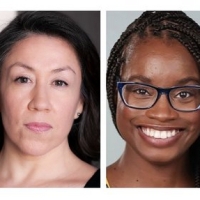 HURRICANE DIANE To Make Chicago Debut at Theater Wit
by Chloe Rabinowitz - May 31, 2022

Hurricane Diane is surging toward its Chicago debut, June 17-July 31, 2022 at Theater Wit, 1229 W. Belmont Ave., Chicago.
---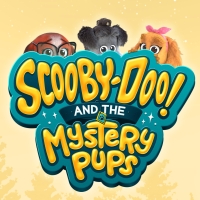 HBO Max and Cartoon Network Greenlight New SCOOBY DOO Series
by Michael Major - May 23, 2022

HBO Max and Cartoon Network announced today the first-ever Scooby-Doo preschool series, Scooby-Doo! And the Mystery Pups. Produced by Warner Bros. Animation, the CGI-animated adventure comedy series f...
---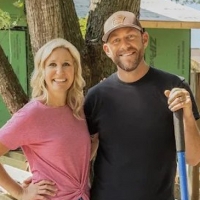 HGTV Picks Up 16 New Episodes of FIXER TO FABULOUS Starring Dave and Jenny Marrs
by Michael Major - May 19, 2022

The series, which attracted more than 31 million viewers during its previous run, spotlights the husband-wife team as they renovate homes while raising five young children and managing their family fa...
---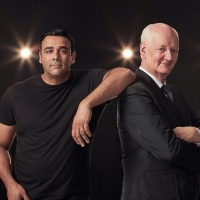 Colin Mochrie and Asad Mecci's HYPROV: IMPROV UNDER HYPNOSIS to Make NYC Debut This Summer
by Chloe Rabinowitz - May 19, 2022

HYPROV: Improv Under Hypnosis, the international sensation from the brilliant minds of Improv and Comedy Legend Colin Mochrie ("Whose Line Is It Anyway?") and Master Hypnotist Asad Mecci, will make it...
---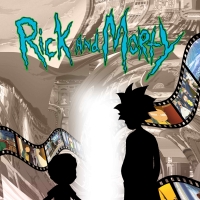 Adult Swim Greenlights RICK AND MORTY: THE ANIME and NINJA KAMUI
by Michael Major - May 18, 2022

Adult Swim, the leader in adult animation and #1 destination for young adults, announced the greenlight of two all-new anime series: Rick and Morty: The Anime from director Takashi Sano (Tower of God)...
---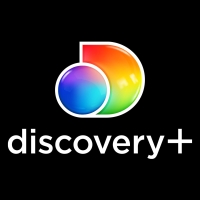 discovery+ Orders New Series WE BOUGHT A FUNERAL HOME
by Michael Major - May 12, 2022

The six-hour long episodes will document the quirky journey of Heather and Arryn Blumberg and their two kids who will trade in their big city life to buy, renovate and redecorate a 12,000-square-foot ...
---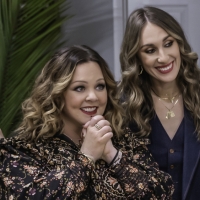 HGTV Announces THE GREAT GIVEBACK With Melissa McCarthy & Jenna Perusich Premiere
by Michael Major - May 11, 2022

In the six-episode season premiering on HGTV and also available to stream on discovery+, Melissa, the multi-Academy Award® nominee and Emmy® Award-winning actress, producer, fashion designer and flea ...
---
BWW Review: Greek God, Diane, Wreaks Havoc in Rec Room Arts HURRICANE DIANE
by Armando Urdiales - May 09, 2022

The unconventional and oddball comedy from the Pulitzer Prize finalist, Madeleine George, sees the Greek god, Dionysus, reenter civilization disguised as a butch gardener, Diane. The god's mission to ...
---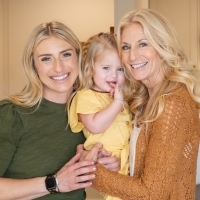 HGTV Launches First-Ever TikTok Original Series
by Michael Major - May 06, 2022

GTV will debut its first-ever TikTok original series starring Help! I Wrecked My House host, Jasmine Roth. The Mother's Day-inspired series will kick off with new episodes dropping daily through Sunda...
---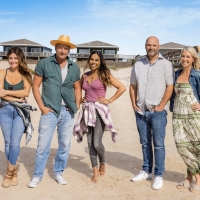 HGTV Announces New Season of BATTLE ON THE BEACH
by Michael Major - May 05, 2022

With six fresh episodes shot in sunny Surfside Beach, Texas, will spotlight three skilled teams of up-and-coming home renovators who, coached by celebrated mentors and design experts Taniya Nayak (Bui...
---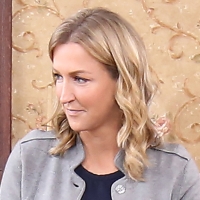 HGTV Announces EVERYTHING BUT THE HOUSE Premiere Starring Lara Spencer
by Michael Major - May 04, 2022

The Good Morning America host and star of Flea Market Flip will work with the appraisal team, including Jacquie Denny, co-founder of the estate sale and auction website Everything But The House. Durin...
---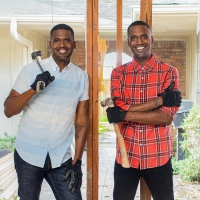 HGTV Announces New Series BUY IT OR BUILD IT
by Michael Major - April 28, 2022

HGTV's newest home renovation series, Buy It or Build It, stars Dallas-based twin brothers and contractors Chris and Calvin LaMont. During the series, the guys will help clients decide whether to reno...
---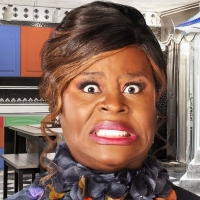 HGTV Renews UGLIEST HOUSE IN AMERICA Starring Actress & Comedian Retta for Season Two
by Michael Major - April 18, 2022

The series, which attracted nearly 11 million viewers to its freshman run, will once again follow Retta as she takes a summer road trip to tour properties nominated by homeowners who believe their pla...
---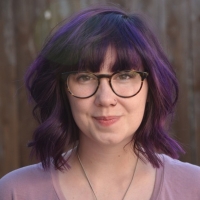 DRY POWDER is Now Playing at Second Thought Theatre
by Stephi Wild - April 14, 2022

Second Thought Theatre has announced their full production of Dry Powder. After a brief, COVID-related slowdown, Dry Powder will serve as the opening production of the 2022 season.
---
Current Shows on HGTV
Latest HGTV Tweets
6/29 @ 2:30 PM

hgtv - Sometimes working harder is working smarter. Not in this case...but sometimes. 🤣 #BargainBlock is coming up tonigh… https://t.co/3lEBZyruAg
Retweet | Reply | Original Link   
6/29 @ 8:02 AM

hgtv - Small bathroom? Big design opportunity. Grab inspiration from these gorgeous yet tiny washrooms! 🛁 >>… https://t.co/5mtFVMo4cA
Retweet | Reply | Original Link   
6/29 @ 5:02 AM

hgtv - Orchids are one of those paradoxical houseplants that many skilled gardeners kill while some beginners stumble upon… https://t.co/77LZdqU0JY
Retweet | Reply | Original Link   
6/28 @ 6:00 PM

hgtv - That kitchen! 👏👏👏 What was your favorite part of tonight's #UnsellableHouses?@lamb_andco https://t.co/dMWzMplPOh
Retweet | Reply | Original Link   
6/28 @ 3:30 PM

hgtv - So that's what a 'Lyndsay' is...🤔 🎺 #UnsellableHouses is coming up tonight at 9|8c #OnHGTV @lamb_andco https://t.co/7we58o95IX
Retweet | Reply | Original Link   
6/28 @ 12:01 PM

hgtv - The test of a great snack? If you can hold it while throwing a cornhole bag. Browse our delicious recipes you can s… https://t.co/sdeUzrtw0J
Retweet | Reply | Original Link   
6/28 @ 8:02 AM

hgtv - Learn how to avoid common landscaping blunders such as not properly preparing for pets and how to remedy the ones t… https://t.co/kob4ch39AN
Retweet | Reply | Original Link   
6/28 @ 5:01 AM

hgtv - Summer is officially here! What are your plans for this hot season? We wanna know! https://t.co/a0aF1kzIQ7
Retweet | Reply | Original Link   
6/27 @ 6:47 PM

hgtv - How great was the shower refresh on tonight's #TheGreatGiveback?! 🚿 😍 https://t.co/lmzrq0Sz6o
Retweet | Reply | Original Link   
6/27 @ 6:00 PM

hgtv - Does the range hood match the drapes? (Yes.) 🧡 #TheGreatGiveback https://t.co/BzfLDedUDF
Retweet | Reply | Original Link   
6/27 @ 4:30 PM

hgtv - Get your messy buns up, girlies! An all-new #TheGreatGiveback is coming up in 30 minutes and the mirror doors are c… https://t.co/dbtnSKKoDN
Retweet | Reply | Original Link   
6/27 @ 1:43 PM

hgtv - It's Monday, which isn't great for a variety of reasons. One of those reasons is *not* #TheGreatGiveback, so tune i… https://t.co/UTgrUTeO8Q
Retweet | Reply | Original Link   
6/27 @ 12:01 PM

hgtv - Summer is here and it's time to plan that next trip. Check out 50 of the top cities to visit! >>… https://t.co/dNv27gKIh2
Retweet | Reply | Original Link   
6/27 @ 8:03 AM

hgtv - Are you dying to infuse the look and feel of summer into your home year-round? Bring coastal style to your living… https://t.co/W4Qlgfkcia
Retweet | Reply | Original Link   
6/27 @ 5:01 AM

hgtv - Whether it's family fun, a girl's trip or cultural activities you're after, these great American cities are the per… https://t.co/TrA6hFTKzl
Retweet | Reply | Original Link   
6/26 @ 6:01 PM

hgtv - The beach fun continues with #BeachfrontBargainHunt...starting now #OnHGTV! 🌊🏖 https://t.co/6bK9PapynG
Retweet | Reply | Original Link