HGTV Greenlights THE NATE & JEREMIAH HOME PROJECT
by Sarah Jae Leiber - June 16, 2021

The six-episode order will follow the duo as they help families moving into a new place let go of the things they no longer need to get a fresh start.
---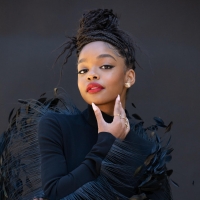 Discovery+ Greenlights New Home Series With Marsai Martin
by Sarah Jae Leiber - June 15, 2021

The project is produced by 51 Minds Entertainment in association with Genius Entertainment. Executive producers for 51 Minds include Christian Sarabia, Raymond Garcia, Nicole Elliott and Adriane Hoppe...
---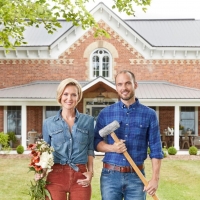 Sibling Reno Team Transforms Spectacular Vintage Spaces in New Series FARMHOUSE FACELIFT
June 09, 2021

Kicking off the summer season with city-dwellers-turned-small-towners, this fresh new series follows sibling renovation team Billy Pearson and Carolyn Wilbrink as they tackle the toughest farmhouse re...
---
Discovery Plus Greenlights MEET YOUR MAKERS SHOWDOWN
by Sarah Jae Leiber - May 26, 2021

In each of the six hour-long episodes, four of the world's best artisans will complete two challenges that test their ingenious creativity, unique skills and passion for their craft.
---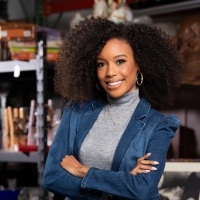 HGTV Greenlights New Version of CASH IN THE ATTIC
by Sarah Jae Leiber - May 19, 2021

'We expect a wide audience to tune in for Cash in the Attic because they appreciate the nostalgic value of sports memorabilia or Beanie Babies and they may find out that they can turn something that's...
---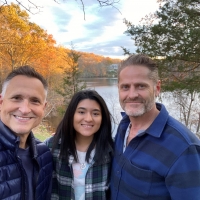 BWW Interview: Sean Martin Hingston & Brad Hurtado of SHG Living's BACK TO THE STUDS Home Renovation Series
by Stephen Mosher - May 19, 2021

After thirty-seven years together, Brad Hurtado and Sean Martin Hingston are finally building their dream house, and one little TikTok video gave them an international audience and a not-quite DIY sho...
---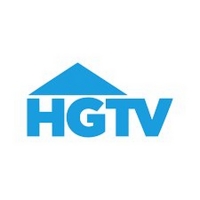 HGTV Greenlights LIL JON WANTS TO DO WHAT?
by Sarah Jae Leiber - May 18, 2021

"I love walking into someone's house and turning it upside down," said Lil Jon. "When people hear my name, they automatically think… fun! That same energy goes for my designs as well. I don't love fol...
---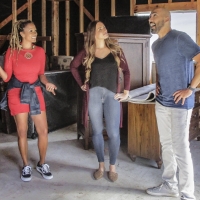 Breegan Jane Stars in THE HOUSE MY WEDDING BOUGHT
by Sarah Jae Leiber - May 17, 2021

In each episode, Breegan speaks to the affianced to find out how much money each wants to spend. One wants to splash out big bucks on the wedding for a large venue or an elaborate dinner, while the ot...
---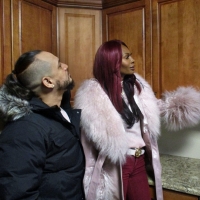 Dominique Jackson & Fiance Find Dream Home on HOUSE HUNTERS
by Sarah Jae Leiber - May 12, 2021

Both agree they want a big place outside of New York City to host their large extended families, but that's where the similarities end. Dominque sees herself in a two-story Colonial with a pool and a ...
---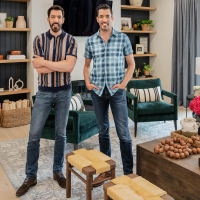 PROPERTY BROTHERS: FOREVER HOME Returns to HGTV May 26
by Sarah Jae Leiber - May 10, 2021

With reimagined floorplans, creative storage solutions, stunning kitchen and main bedroom suite reveals, the Brothers will reignite homeowners' passion for their forever home.
---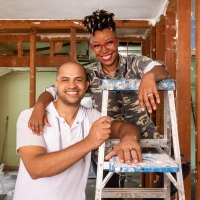 Jon Pierre and Mary Tjon-Joe-Pin Return to HGTV in TWO STEPS HOME
by Sarah Jae Leiber - May 06, 2021

In step one, Mary's creative and budget-conscious design ideas will ensure the client's house sells for top dollar. For step two, Jon Pierre will use his savvy know-how of the Houston market to find t...
---
Christina Haack Returns in a New Season of Her Hit HGTV Series CHRISTINA ON THE COAST
by Sarah Jae Leiber - May 05, 2021

"Flipping houses was just the beginning for me," said Christina. "I've got a growing design business with an amazing team. And three kids that definitely keep me on my toes." 
---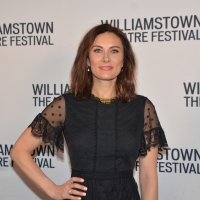 Laura Benanti, André Leon Talley, Christian Serratos, and More to Appear on TAMRON HALL Week of May 3-May 7
by Chloe Rabinowitz - April 30, 2021

On Friday, May 7, Christian Serratos (Netflix's "Selena: The Series") talks portraying Tejano star Selena and the pressure to carry on her legacy. Plus, kicking off Mother's Day weekend, Tony award-wi...
---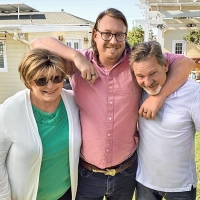 40 YEAR OLD PROPERTY VIRGIN Follows Late Bloomers As They Leave The Nest
by Sarah Jae Leiber - April 28, 2021

"Everyone knows someone who is still living at home with mom and dad, whether they had to move back in to save money or because they never left," said Loren Ruch,
---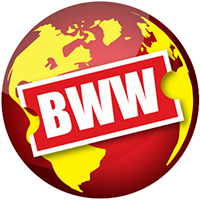 SIP & SING Streams From Bay Street Theater and iHeartRadio Beginning This Week
by Stephi Wild - April 19, 2021

Bay Street Theater & Sag Harbor Center for the Arts is pleased to announce a partnership with Kelly Ripa & Mark Consuelos' Milojo Productions to present its online virtual sing-along, Sip & Sing, avai...
---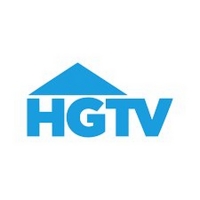 Brian and Mika Kleinschmidt Win Season Two of HGTV Home Reno Competition Series ROCK THE BLOCK
by Sarah Jae Leiber - April 13, 2021

The competition has ended for now, but HGTV and Rock the Block will fight childhood hunger by providing 100,000 meals to kids in need through Turn Up: Fight Hunger.
---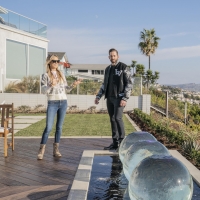 FLIP OR FLOP Returns April 29 to HGTV
by Sarah Jae Leiber - April 07, 2021

Fans have plenty of ways to watch more of Tarek and Christina until the new episodes of Flip or Flop return. Past seasons of the series are available to stream on discovery+ and to watch on HGTV GO.
---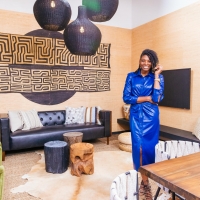 Carmeon Hamilton Wins DESIGN STAR: NEXT GEN
by Sarah Jae Leiber - April 01, 2021

"Throughout this competition, I created spaces that were more and more 'me.' I laid it all out on the table here," said Carmeon, as she reflected on the competition midway through the finale episode. ...
---
HOME TOWN TAKEOVER Premieres May 2nd on HGTV
by Sarah Jae Leiber - March 31, 2021

Home Town Takeover will feature celebrity guests who lend their talents to the town's overhaul. These include: Grammy Award® winning, music megastar Sheryl Crow who will dazzle fans with an intimate m...
---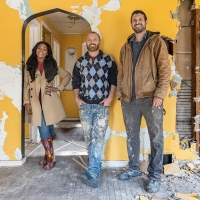 BARGAIN BLOCK Premieres on HGTV April 14th
by Sarah Jae Leiber - March 17, 2021

"I love Detroit because it actually feels like you can make a difference here," said Keith. "There's a sense of pride and urgency. We're all in this together and we're trying to build the best communi...
---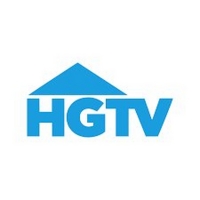 New Season of HGTV Hit UNSELLABLE HOUSES Premieres March 30
by Sarah Jae Leiber - March 03, 2021

The breakout series, which attracted more than 27 million viewers during its first season, follows Lyndsay, an expert in home renovation, design and staging, and Leslie, an expert in budget and negoti...
---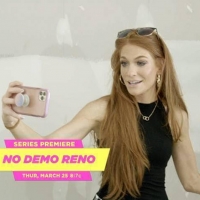 Social Media Creator Jenn Todryk Stars in New HGTV Series NO DEMO RENO
by Sarah Jae Leiber - February 25, 2021

Jenn tears down the notion that major demolition is always necessary to create whole-home transformations.
---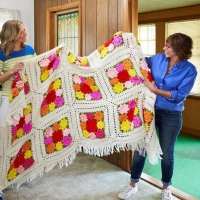 Lara Spencer Helps Homeowners on EVERYTHING BUT THE HOUSE
by Sarah Jae Leiber - February 18, 2021

From the basement to the attic, Lara and the appraisal team, including Jacquie Denny, co-founder of the estate sale and auction website Everything But The House, scour homes with a fine-tooth comb to ...
---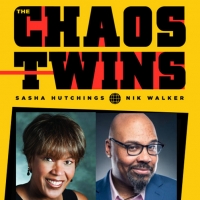 VIDEO: THE CHAOS TWINS are Joined by James Monroe Iglehart and Rev. Liz Walker
by The Chaos Twins - February 10, 2021

Tune in on Wednesday, February 10 (4pm ET) to watch the next episode right here at BroadwayWorld. This week's special guests are James Monroe Iglehart and Rev. Liz Walker!
---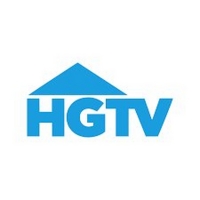 HGTV Orders Two Pilot Episodes for MY FIRST TIME
by Sarah Jae Leiber - February 05, 2021

HGTV has ordered two thirty-minute pilots of My First Time (wt), which will begin production in Spring 2021.
---
Current Shows on HGTV
Latest HGTV Tweets
6/24 @ 6:00 PM

hgtv - *pins to "Bedroom Inspo" board* ⁠ ⁠ #ChristinaOnTheCoast is new on Thursdays at 9|8c and available to stream on… https://t.co/60NkK1m6s7
Retweet | Reply | Original Link   
6/24 @ 5:00 PM

hgtv - Our jaws dropped. 😲 #HotMessHouse with @clutterbug_me and @wendellholland is all-new Thursdays at 8|7c. https://t.co/uLMbiqeZ3X
Retweet | Reply | Original Link   
6/24 @ 4:30 PM

hgtv - This party is très magnifique. ✨🇫🇷 ⁠ #ChristinaOnTheCoast is coming up next at 9|8c! https://t.co/XXd4mzw5DN
Retweet | Reply | Original Link   
6/24 @ 4:00 PM

hgtv - We love a multi-purpose piece of furniture. 🙌 See the rest of this attic reveal (as well as a basement and office… https://t.co/7ceYxrw4hQ
Retweet | Reply | Original Link   
6/24 @ 2:44 PM

hgtv - If you guessed "monthly," pat yourself on the back >> https://t.co/ssTz8NopR7
Retweet | Reply | Original Link   
6/24 @ 8:00 AM

hgtv - This week on our HGTV Obsessed podcast... wedding bells are ringing! 💒 Learn when to save, when to splurge, and w… https://t.co/QuYEe2lh1M
Retweet | Reply | Original Link   
6/24 @ 4:02 AM

hgtv - Transforming your outdoor space into a one-of-a-kind relaxation zone? More budget-friendly than you might think. 🕯… https://t.co/aUlSYczhta
Retweet | Reply | Original Link   
6/23 @ 6:30 PM

hgtv - Good bye, apartment. Hello, party pad. Stream *40 Year Old Property Virgin* right now on @discoveryplus. https://t.co/jzhrA3FP3T
Retweet | Reply | Original Link   
6/23 @ 3:30 PM

hgtv - Only two burners left and a wonky oven...it may be time for a new kitchen. 🤔 All-NEW #PropertyBrothers… https://t.co/I7xNIQg64z
Retweet | Reply | Original Link   
6/23 @ 2:30 PM

hgtv - Where are you on the barn door debate: #TeamMary or #TeamJon? Find out who wins on #TwoStepsHome...tonight at 9|8c. https://t.co/tY8XJ4eHt0
Retweet | Reply | Original Link   
6/23 @ 8:03 AM

hgtv - Interior goodness can be reached w/out a bed frame. Rather than altering a duvet, let it drape onto the floor. No o… https://t.co/oh9npgzsqn
Retweet | Reply | Original Link   
6/23 @ 4:02 AM

hgtv - Summer means more outdoor dining. 🌞 Jazz up your al fresco options with inspo from some of our fave designers. Wh… https://t.co/MnzJRjcqd6
Retweet | Reply | Original Link   
6/22 @ 7:30 PM

hgtv - Donkeys at a wedding...yay or "bray"? 😆 Stream *The House My Wedding Bought* now on @discoveryplus. @breeganjane https://t.co/TyxwDfJPoa
Retweet | Reply | Original Link   
6/22 @ 6:30 PM

hgtv - "Be creative. Be weird. Be whatever makes you, you. Just continue to do that. Because that's beautiful." 🏳️‍🌈 https://t.co/clWEJHaQML
Retweet | Reply | Original Link   
6/22 @ 5:30 PM

hgtv - Tiffany's bringing a different swagger to tonight's episode of #50KThreeWays. 💅😂 Watch it after #UnsellableHouses a… https://t.co/wnT9F47UN3
Retweet | Reply | Original Link   
6/22 @ 2:30 PM

hgtv - When adult sisters play the "I'm not touching you" game. 🤣 #UnsellableHouses is all-new, tonight at 9|8c!… https://t.co/ZhuMN4hxjL
Retweet | Reply | Original Link   
6/22 @ 8:03 AM

hgtv - No yard? No problem! 🍅 Apartment dwellers can still flex their green thumb. Small-space gardening tips for apartm… https://t.co/WTbCo5pThP
Retweet | Reply | Original Link   
6/22 @ 4:02 AM

hgtv - Make Your Own Foaming Hand Soap* (*it's one of the easiest ways to create a greener and healthier you.) ♻ 🧼 Every… https://t.co/lKGoygUpmH
Retweet | Reply | Original Link   
6/21 @ 6:00 PM

hgtv - Are we sure this is a backyard and not a five star resort? 😲😍 #CelebIOU with @MrDrewScott and @JonathanScott is ne… https://t.co/EjHkR09jT5
Retweet | Reply | Original Link