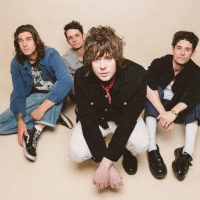 Twin XL Releases 'Slow Heart Reimagined' Remix EP Today
by Sarah Jae Leiber - July 23, 2021

Along the way, the band has toured alongside the likes of The Fitz and the Tantrums, lovelytheband, The Maine, The Mowgli's, Jukebox The Ghost, and IDon't Know How But They Found Me and scored high-pr...
---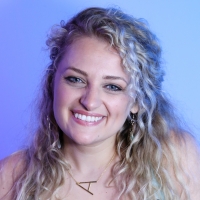 Ali Stroker in Talks to Lead BEING HEUMANN Movie
July 22, 2021

From the time she contracted polio in 1949 in Brooklyn which confined her to a wheelchair, and was deemed a fire hazard at age five and told to stay home, Heumann has been a crusader for the rights of...
---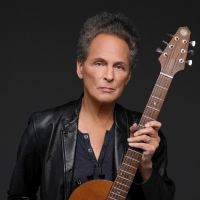 Lindsey Buckingham Releases New Single 'On The Wrong Side'
July 22, 2021

The song follows the news of Buckingham's first solo album in over a decade which was announced alongside a run of fall North American tour dates, as well as "I Don't Mind", the album's first single w...
---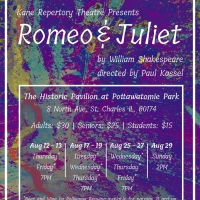 Kane Repertory Theatre Presents ROMEO AND JULIET
by Chloe Rabinowitz - July 20, 2021

Kane Repertory Theatre, in partnership with the St. Charles Park District, will present a live outdoor production of the Shakespeare classic Romeo and Juliet at the Historic Pavilion on the Fox River....
---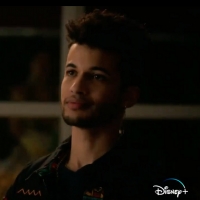 Jordan Fisher Joins the Cast of HIGH SCHOOL MUSICAL: THE MUSICAL: THE SERIES!
July 20, 2021

Watch a clip from the upcoming episode here. In season two of 'High School Musical: The Musical: The Series,' the East High Wildcats, who are preparing to perform 'Beauty and the Beast' as their sprin...
---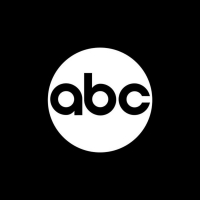 RATINGS: ABC Dominates as Monday's Number 1 Entertainment Network
July 19, 2021

"The Bachelorette" grew for the 2nd consecutive week in Total Viewers (+2% - 4.5 million vs. 4.4 million) to score its most-watched telecast since its season premiere – since 6/7/21.
---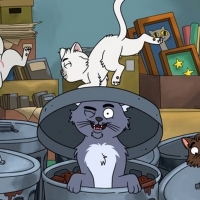 Lesli Margherita, James Snyder, Will Swenson & More Play Singing Cats in Tonight's Episode of HOUSEBROKEN!
July 19, 2021

Tabitha goes to live with The Gray One and learns she has to sing and dance if she wants to survive.
---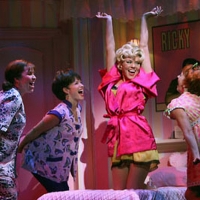 GREASE Prequel RISE OF THE PINK LADIES Greenlit at Paramount+
by Alexa Criscitiello - July 16, 2021

A prequel to the classic movie musical Grease titled, 'Rise of the Pink' ladies has been given the greenlight at Paramount+!
---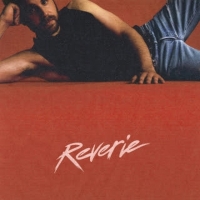 Ben Platt Releases New Single 'Happy To Be Sad'
July 16, 2021

Watch a new visualizer for the single, which follows the recent release of Platt's summer hit single, "Imagine."
---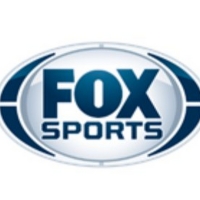 FOX Sports Adds NFL Quarterback Mark Sanchez to Its Elite NFL Game Talent Roster
July 14, 2021

The 10-year NFL veteran, who led the New York Jets to consecutive AFC Championship Games in his first two pro seasons, embarks on his first season as an NFL game analyst this fall.
---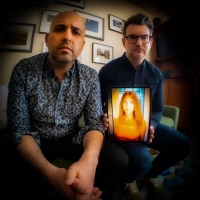 Occurrence Releases New Video for 'The Happy Years'
July 14, 2021

Occurrence's swoon-worthy and heartbreaking new album I Have So Much Love To Give wasn't supposed to happen. But making music is sometimes a lot like binging a television show. When you've got a good ...
---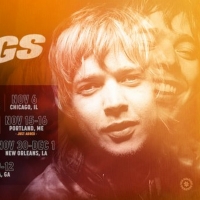 Billy Strings Extends Headline Tour Through December
July 13, 2021

Adding to an already triumphant career, Strings won Best Bluegrass Album at the 63rd GRAMMY Awards for hisacclaimed 2019 record, Home. 
---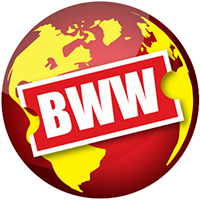 Theatre Bay Area Announces New Board Officers
by Stephi Wild - July 13, 2021

This change in organization leadership follows an announcement last month that Brad Erickson would be leaving the executive director position. Erickson is set to depart at the end of the calendar year...
---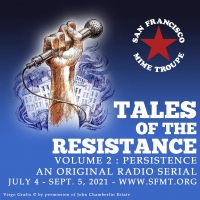 BWW Review: TALES OF THE RESISTANCE : VOLUME 2 PERSISTANCE at SF Mime Troupe
by Steve Murray - July 12, 2021

As I reported last year, SF Mime Troupe has revived the good old days of episodic radio serials, a perfect genre for shelter in place entertainment. In the comfort of your home, you can listen to thes...
---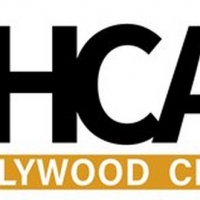 Hollywood Critics Association Announces Full List of Nominations for Inaugural TV Awards
July 08, 2021

Nominees include Leslie Odom Jr., Renée Elise Goldsberry, Bryan Cranston, Colton Domingo, and more.
---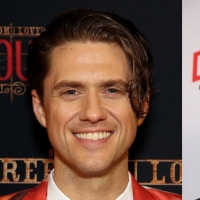 Aaron Tveit & Gavin Creel Will Star in AMERICAN HORROR STORIES
July 08, 2021

Matt Bomer, Billie Lourd, Danny Trejo, Sierra McCormick, Ashley Martin Carter, Paris Jackson, and more have also joined the cast.
---
Laith Ashley Joins Cast of MY DIVORCE PARTY
July 06, 2021

Breaking ground is nothing new for Ashley, who was the first trans member of the pit crew in Rupaul's Drag Race in addition to appearing in fashion campaigns for Diesel, Barney's, and Calvin Klein.
---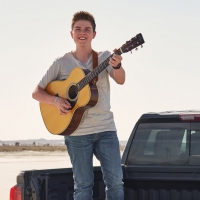 Jet Jurgensmeyer Releases New Video for 'Fast Forward'
July 01, 2021

Written by Jurgensmeyer with Bridgette Tatum (co-writer on 'She's Country') and Jessie G (Redneck Records), the tune serves as Jurgensmeyer's first release from his upcoming project.
---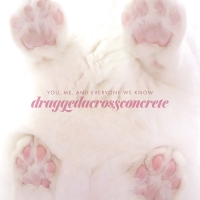 You, Me, And Everyone We Know Release Cathartic 'draggedacrossconcrete' Single
June 29, 2021

This project has allowed them to explore facets of their own reality in a way that might have otherwise been unavailable to them. Liebsch's cathartic wails in "draggedacrossconcrete" attest to this.
---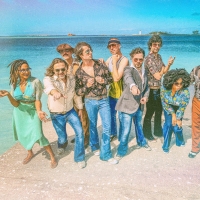 Yacht Rock Revue Announce 2021 Tour Dates
June 24, 2021

YRR is a genuine touring phenomenon, consistently selling out venues across the country and bringing out their dedicated fanbase (AKA "Anchorheads") to every show in captain's hats and boat shoes, rea...
---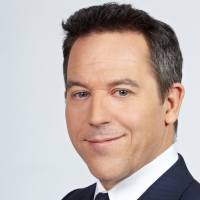 GREG GUTFELD: THE PLUS TOUR to be Presented at NJPAC in December
by Chloe Rabinowitz - June 22, 2021

New Jersey Performing Arts Center will present Greg Gutfeld: The Plus Tour with Special Guest Tom Shillue on Sunday, December 12, 2021 at 3:00 p.m.
---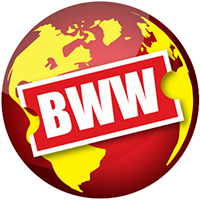 THE MAGIC OF ROB LAKE Breaks Streaming Records For Armed Forces Entertainment
by Alexa Criscitiello - June 22, 2021

Breaking all viewership records to date, the Armed Forces Entertainment-hosted grand scale illusion and magic show, THE MAGIC OF ROB LAKE, continues to be a juggernaut for organization that, since 195...
---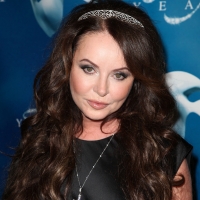 Sarah Brightman Announces CHRISTMAS SYMPHONY Tour This Winter
by Chloe Rabinowitz - June 22, 2021

Last year Sarah Brightman entertained her first-ever Christmas livestream concert Sarah Brightman: A Christmas Symphony. Given the overwhelming response, and in celebration of her favorite time of yea...
---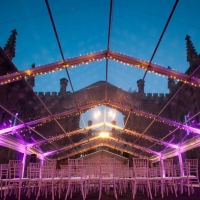 New Family Shows Will Be Premiered at Little LTF in Liverpool Next Month
by Stephi Wild - June 22, 2021

Tickets are on sale now. Learn more about the productions and how to attend here!
---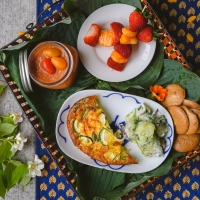 Ani's Table to Provide Shakespeare-Themed Picnic Boxes For The Connecticut Shakespeare Festival
by Chloe Rabinowitz - June 21, 2021

 Ani's Table is set to provide a fantastic menu for the inaugural season of the Connecticut Shakespeare Festival at Auerfarm in Bloomfield, CT. The menu will feature Shakespeare-themed picnic boxes an...
---
Current Shows on FOX-NEWS