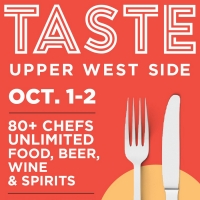 TASTE OF THE UPPER WEST SIDE Returns for Its 13th Year
by Marina Kennedy - September 23, 2021

Celebrating the rich culinary talent of the Upper West Side, Taste of the Upper West Side (TUWS) presented by American Airlines® and Mastercard® is thrilled to announce its return to Manhattan with a ...
---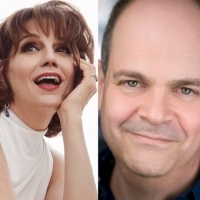 Only Make Believe's 2021 Gala Goes Hybrid
by Stephi Wild - September 23, 2021

Only Make Believe (OMB), the non-profit children's theatre company, announced their 22nd Annual Gala will be held on Monday, October 4th, 2021 at 8pm for both virtual and in-person audiences.
---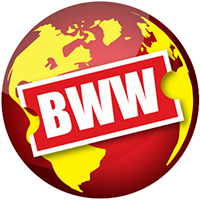 National Theatre Announces Lineup for November 2021 - February 2022
by Stephi Wild - September 23, 2021

The National Theatre today announces the on-sale dates of upcoming productions Trouble in Mind, Wuthering Heights and Small Island, as well as the return of daytime opening for visitors.
---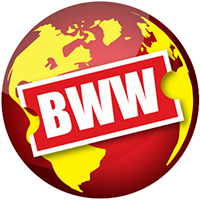 Sabrosa Café and Gallery To Run Broadway Theatre Center's Skylight Bar & Bistro
by Stephi Wild - September 22, 2021

Skylight Music Theatre today announced that Sabrosa Café & Gallery has been selected to operate the Skylight Bar & Bistro located on the 2nd floor of the Broadway Theatre Center, 158 N. Broadway, in M...
---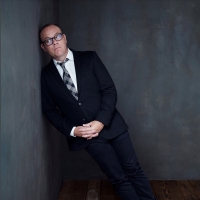 Tom Papa Brings His Standup Comedy To The Lincoln Theatre Next Month
by Stephi Wild - September 22, 2021

With more than 20 years as a standup comedian, Tom Papa is one of the top comedic voices in the country, finding success in film, TV, radio, and podcasts as well as live on stage. He's a regular guest...
---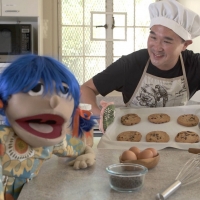 Honolulu Theatre For Youth Announces Premiere Of Season 4 Of THE HI WAY
by A.A. Cristi - September 21, 2021

Honolulu Theatre for Youth announces the premiere of Season 4 of its EMMY Award winning television show, THE HI WAY. The new season continues showcasing issues relevant to the diverse communities in H...
---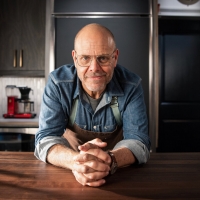 ALTON BROWN LIVE: BEYOND THE EATS Comes To San Jose's Center For The Performing Arts
by A.A. Cristi - September 20, 2021

Television personality, author, and Food Network star Alton Brown has announced that Alton Brown Live: Beyond The Eats will visit San Jose's Center for the Performing Arts (255 S. Almaden Blvd.) for o...
---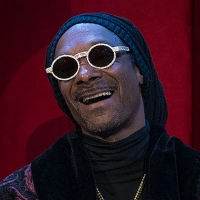 Peacock and Buzzfeed Announce Snoop Dogg and Martha Stewart Halloween Special
by Michael Major - September 15, 2021

Snoop and Martha's Very Tasty Halloween is a competition special hosted by Snoop Dogg and Martha Stewart, featuring talented bakers who face off in a delectable Halloween showdown.
---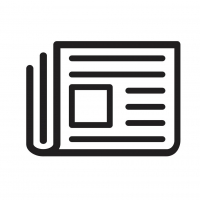 Alton Brown Live: Beyond The Eats Comes To DPAC in February 2022
by Stephi Wild - September 14, 2021

Television personality, author and Food Network star Alton Brown has announced "Alton Brown Live – Beyond The Eats" will visit DPAC on Sunday, February 20th, 2022 for two great shows at 3:00 PM and 7:...
---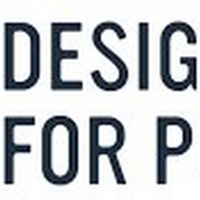 Design Trust Names 8 Finalists For Its 2021 RFP Advancing Health Equity In New York City
by Chloe Rabinowitz - September 10, 2021

The Design Trust for Public Space today named eight finalists for The Restorative City: Building Community Wellness through Public Space, a major initiative dedicated to connecting health equity with ...
---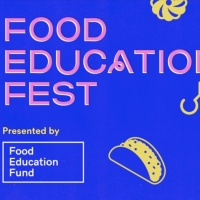 FOOD EDUCATION FUND is Bringing Community Together & Welcoming Students Back-To-School 9/13 in Brooklyn
by Marina Kennedy - September 08, 2021

In partnership with Colavita, Resy, and Food Network among other sponsors, Food Education Fest will be an unforgettable block party hosted in the heart of Brooklyn! On September 13th, 2021, culinary c...
---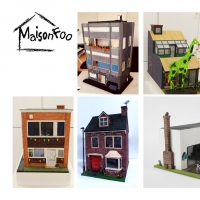 MEET YOUR NEIGHBOR Innovative New Arts Project Launches This September
by Stephi Wild - September 04, 2021

This new installation from Maison Foo sees artists and designers from around the world fuse together audio storytelling, visual art and new technologies to bring to life the tales and passions of neig...
---
Samantha Pauly, Daniel Quadrino, Jordan Donica & More to Take Part in D'Archangelis & Horneff Concert at The Green Room 42
by Chloe Rabinowitz - September 02, 2021

Amanda D'Archangelis and Sami Horneff will share songs from their repertoire, including Off Broadway's Single Rider, The Break, Coming Attraction, The Radium Girls: A Jaw-Dropping New Musical (in coll...
---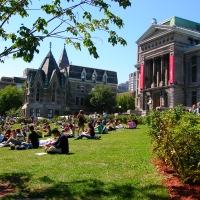 BACK TO SCHOOL Ideas to Make Life Less Hectic
by Marina Kennedy - August 27, 2021

Whether you are getting the kids ready for their back to school schedules, are college bound, or planning your especially busy fall schedule, we have some ideas that will make life a little less hecti...
---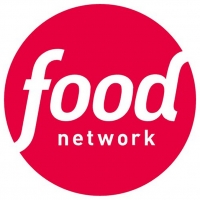 Food Network Wraps Production on First-Ever Scripted Movie CANDY COATED CHRISTMAS
by Sarah Jae Leiber - August 25, 2021

Food Network's unscripted series attracted more than 55.4 million P2+ viewers during 2Q21 while during the same time, Ree Drummond's popular series, The Pioneer Woman drew more than 13.1 million P2+ v...
---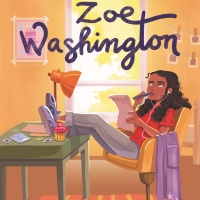 Disney Branded Television Developing Original Movie FROM THE DESK OF ZOE WASHINGTON
by Sarah Jae Leiber - August 18, 2021

'From the Desk of Zoe Washington' centers around middle-schooler and aspiring pastry chef Zoe, who sets her sights auditioning as a contestant on Food Network's 'Kids Bake Challenge' the summer before...
---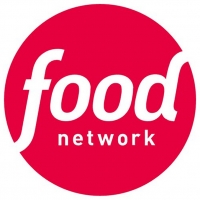 CHOCOLATE MELTDOWN: HERSHEY'S AFTER DARK Premieres Sept. 27 on Food Network
by Sarah Jae Leiber - August 18, 2021

It is part of Food Network's biggest Halloween lineup yet -- featuring over 36 hours of Halloween-themed programming.  
---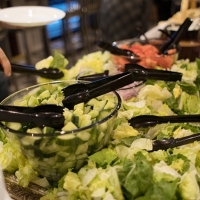 Chef Omar Thornton Joins Washington Pavilion
by A.A. Cristi - August 17, 2021

Chef Omar Thornton joined Leonardo's Café as head chef on Monday, August 16. In addition to supporting the café's daily operations, he brings his culinary expertise to Leonardo's booming events and ca...
---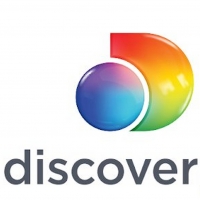 WELL DONE WITH SEBASTIAN MANISCALCO Sets Season Two discovery+ Premiere Date
by Sarah Jae Leiber - August 16, 2021

Season one of Well Done With Sebastian Maniscalco made its discovery+ premiere on August 12th with guests including Russell Peters, Bert Kreischer, Anjelah Johnson, Rich Eisen, Fortune Feimster, Gilli...
---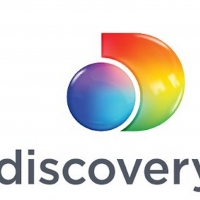 Mamrie Hart Will Host The New Discovery+ Competition Series TINY FOOD FIGHT
August 12, 2021

The contestant with the best small bites in both rounds will walk away with a tiny trophy and a tiny $5,000 check.
---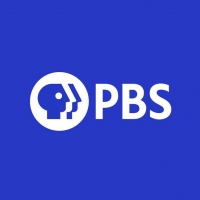 THE GREAT AMERICAN RECIPE Premieres on PBS Summer 2022
August 10, 2021

Presented by VPM, Virginia's home for public media, and produced by Objective Media Group America, THE GREAT AMERICAN RECIPE blends food, family and fun, highlighting the amazing variety of tastes and...
---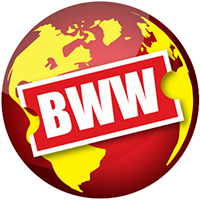 Notch Theatre Company Presents WILD HOME: An American Odyssey, A Community Event and Play Reading Based On Real Stories From The Ohio River Valley
by Stephi Wild - August 09, 2021

Created by Jessica Kahkoska and Notch Theatre Company, Wild Home: An American Odyssey is a national theatre project that brings to the stage the fears, struggles, and experiences of local communities ...
---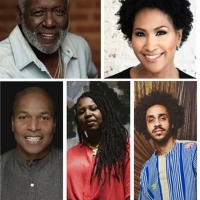 OWN Adds Richard Roundtree and Terri J. Vaughn To Recur In Season Two of CHERISH THE DAY
by Sarah Jae Leiber - August 05, 2021

Terri J. Vaughn will recur as Anastasia, Ellis' (series star Henry Simmons) soon-to-be ex-wife and the mother of their children.
---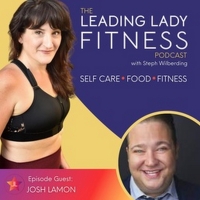 LISTEN: Josh Lamon Joins Latest Episode of LEADING LADY FITNESS PODCAST
by Chloe Rabinowitz - August 04, 2021

Fitness expert Steph Wilberding and award-winning producer Katie Rosin, in association with the Broadway Podcast Network, has announced the next guest for the health and wellness podcast, Leading Lady...
---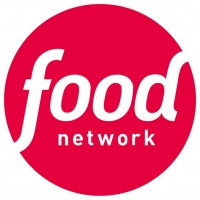 Halloween is Frightfully Spooky and Delicious on Food Network and discovery+
August 04, 2021

This year's Halloween event features a new season like no other of Halloween Wars with paranormal investigator and Ghost Adventures star Zak Bagans lending inspiration to the challenges.
---
Current Shows on FOOD-NETWORK
Latest FOOD-NETWORK Tweets
9/25 @ 8:15 AM

FoodNetwork - Tailgating season is about the food, so why not wing it?! 😉 @ChefGreeny shows @GuyFieri his recipe for Grilled Wing… https://t.co/vB7oweTacO
Retweet | Reply | Original Link   
9/25 @ 8:00 AM

FoodNetwork - Recipe of the Day: The Best French Toast Casserole 😍 https://t.co/GVPo7iXl3B
Retweet | Reply | Original Link   
9/25 @ 7:45 AM

FoodNetwork - Want the cheesy perfection of jalapeno poppers without the heat? @TrishaYearwood has you covered with her Feta Popp… https://t.co/4DJq8sbBuJ
Retweet | Reply | Original Link   
9/25 @ 6:45 AM

FoodNetwork - It's tailgate season and @JeffMauro is ready with his unbeatable Buckeyes: https://t.co/jaTyXcwO5t 🏈 Get more ideas… https://t.co/9odOTCRwWp
Retweet | Reply | Original Link   
9/25 @ 5:45 AM

FoodNetwork - .@ThePioneerWoman takes avocados to the next level with her Gameday Guac, featuring tons of charred veggies like co… https://t.co/Il4R7f5xNp
Retweet | Reply | Original Link   
9/25 @ 4:15 AM

FoodNetwork - There's never a moment we're NOT craving onion rings, tbh 🧅 🎥: https://t.co/sAOmueCHJ9 📍: https://t.co/w8WkIll8F1 https://t.co/TufSV0oXnh
Retweet | Reply | Original Link   
9/25 @ 3:15 AM

FoodNetwork - There's one main difference when it comes to nutrition. We have the answers! https://t.co/N8Qep6DkXE
Retweet | Reply | Original Link   
9/24 @ 6:15 PM

FoodNetwork - This Ethiopian flatbread called Injera absorbs all the flavor 🔥💯 Find it at Zemam's! Watch #DDD with @GuyFieri > F… https://t.co/SvFlWjgIdq
Retweet | Reply | Original Link   
9/24 @ 4:15 PM

FoodNetwork - We can NEVVVVVER say no to chocolate!! 🍫😋 @sunnyanderson hosts the all-new series Chocolate Meltdown… https://t.co/RMXNs9KcHF
Retweet | Reply | Original Link   
9/24 @ 2:15 PM

FoodNetwork - .@SunnyAnderson's Funky Monkey Waffle Pudding is the brunch showstopper you never knew you needed! Don't miss… https://t.co/IhKVc16xyO
Retweet | Reply | Original Link   
9/24 @ 12:15 PM

FoodNetwork - This pass makes it an absolute STEAL to eat a taco a day for 30 days 😱🌮 https://t.co/anGsnv7ETv
Retweet | Reply | Original Link   
9/24 @ 11:15 AM

FoodNetwork - Garlic butter snow crab is our everything 🤤 🎥: https://t.co/dcIuu37lrm 📍: Faded Crab https://t.co/u8RqOGo9lf
Retweet | Reply | Original Link   
9/24 @ 10:15 AM

FoodNetwork - NEW POD 🚨 @zacayoung talks to @Jaymee about how he became Sprinklemaster, #HalloweenBakingChampionship and MORE on… https://t.co/CYUO2gy6Nd
Retweet | Reply | Original Link   
9/24 @ 9:15 AM

FoodNetwork - This decadent dessert has cookie dough, chocolate sandwich cookies, caramel AND brownies topped with ice cream 😍… https://t.co/io7mENbpS7
Retweet | Reply | Original Link   
9/24 @ 8:15 AM

FoodNetwork - Recipe of the Day: @rachaelray's Chicken and Dumplings 😋 https://t.co/D0m3y2XbSU
Retweet | Reply | Original Link   
9/24 @ 7:15 AM

FoodNetwork - This limited-edition wine box usually sells out in MINUTES ‼️ https://t.co/SEIIw4IYhd
Retweet | Reply | Original Link   
9/24 @ 6:15 AM

FoodNetwork - ICYMI: We caught up with @Zak_Bagans and he told us about hitting the trick-or-treating jackpot as a kid! 🍭 What's… https://t.co/7rHP7szjtF
Retweet | Reply | Original Link