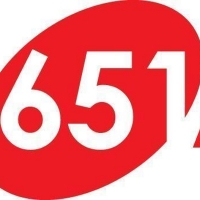 651 ARTS Announces 2022 Season LIMINAL SPACES: HOMEBOUND
by A.A. Cristi - September 15, 2022

651 ARTS, Brooklyn's premier institution for the African Diasporic performing arts, has announced details for its 2022 season - "Liminal Spaces: Homebound" - to include a mix of feature presentations,...
---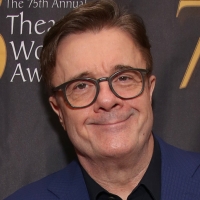 Nathan Lane, Emily Blunt & More to Appear in BE MY GUEST With Ina Garden Season Two
by Michael Major - September 15, 2022

Ina serves Nathan Lane a taste of nostalgia with her Rum Raisin Rice Pudding recipe, and they discuss his childhood, personal life and show business career from the early years to his prolific roles o...
---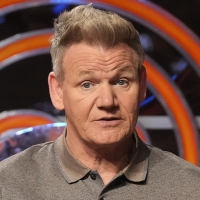 FOX Renews MASTERCHEF for a 13th Season As Season 12 Finale Airs
by Michael Major - September 14, 2022

Former judge Christina Tosi of Milk Bar returns and a winner is crowned! The three remaining chefs rush against the clock to complete their final three entrees and whip up a gourmet dessert with the h...
---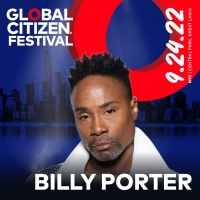 Billy Porter Joins the Lineup For Global Citizen Festival in New York City
by Stephi Wild - September 14, 2022

Billy Porter has joined the lineup for the 2022 Global Citizen festival. He joins the lineup alongside Angélique Kidjo and the previously announced performers, including Metallica, Charlie Puth, Jonas...
---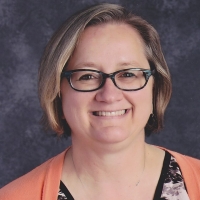 Amber Mandley Appointed as PrideArts' Managing Director
by Chloe Rabinowitz - September 13, 2022

The Board of Directors of PrideArts, the Uptown-based theatre company focused on presenting queer stories on live stages and virtual platforms, has appointed Amber Mandley as Managing Director, a new ...
---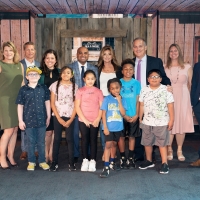 Communities In Schools of Southern Nevada Partners with Shania Kids Can Foundation to Empower Students
by Blair Ingenthron - September 11, 2022

Communities In Schools of Southern Nevada (CIS), an affiliate of the fifth largest state office of the nation's leading dropout prevention organization, has partnered with Shania Kids Can Foundation (...
---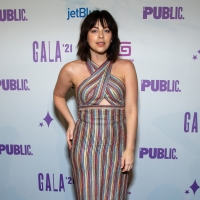 Jackie Evancho, Krysta Rodriguez, and More to Play 54 Below Next Week
by Blair Ingenthron - September 10, 2022

Next week, 54 BELOW, Broadway's Supper Club & Private Event Destination, presents some of the brightest stars from Broadway, cabaret, jazz, and beyond. A recipient of the 2022 Tony Awards® Honor for E...
---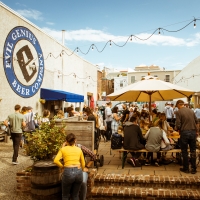 FALL IN PHILLY – So Many Events to Enjoy
by Marina Kennedy - September 09, 2022

Check out over 80 events that are happening in the Philadelphia area.  From food and fun to entertainment, there's something for everyone!
---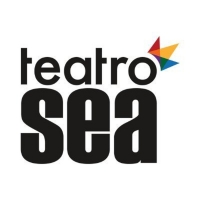 Teatro SEA Announces Its 2022 Fall/Winter Season
by A.A. Cristi - September 08, 2022

Teatro SEA, the leading Latine children's theater, has announced its Fall 2022 SEAson, featuring bilingual festivals, performances, and cabaret nights for audiences of all ages.
---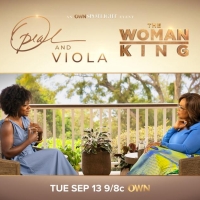 Oprah to Interview Viola Davis About THE WOMAN KING in New OWN Special
by Michael Major - September 08, 2022

Oprah sits down with Viola Davis to discuss her new film, The Woman King. Davis reveals her grueling transformation into Nanisca, a general of an all-female army in 19th Century Africa. We hear from d...
---
Wayne Brady, Jordin Sparks & More Join DANCING WITH THE STARS Season 31
by Michael Major - September 08, 2022

Wayne Brady, Jordin Sparks, and more will be joined by a Real Housewife, a Bachelorette and a drag queen superstar, and more in season 31 of Dancing With the Stars. Fan-favorite pro dancers Mark Balla...
---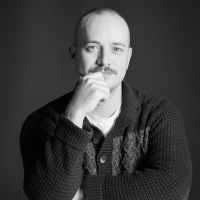 Interview: Maxwell Freudenthal of LA CAGE AUX FOLLES at Lush Lounge And Theatre
by Jared Fessler - September 07, 2022

This November 2022, musical theater is coming to LUSH Lounge and Theatre and will debuting La Cage Aux Folles!
---
NBC Announces OPEN HOUSE Season 15 Premiere Date
by Michael Major - September 06, 2022

Each week, in celebration of aspiration and inspiration, host and licensed real estate agent Sara Gore takes audiences inside some of the most jaw-dropping and one-of-a-kind properties on and off the ...
---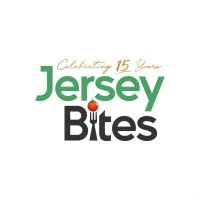 JERSEY BITES Celebrates 15 Years of Garden State Food News and More
by Marina Kennedy - September 02, 2022

This September, Jersey Bites proudly celebrates its 15th anniversary. Since 2007, the site has been a top outlet for news about New Jersey restaurants, the beer scene, diners old and new, and so much ...
---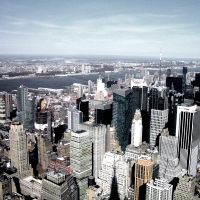 Labor Day Staycation in NYC
by Marina Kennedy - August 31, 2022

Have you made your Labor Day weekend plans yet? Stay in the city where you can relax, eat the best meals, and enjoy sightseeing that everyone loves. A NYC Staycation is the best kind and we have some...
---
BWW Feature: Friday Night Comedy at the Stratford Festival
by Lauren Gienow - August 31, 2022

Friday Sept. 9th marks the final 'Funny Forum Friday' - A comedy series programmed by Mark Selby, showcasing top comedy talent at the Tom Patterson Theatre's Lazaridis Hall. After a successful 4 weeks...
---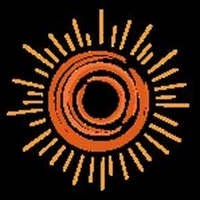 World Premiere Of Mai Khoi's BAD ACTIVIST Coming To Pittsburgh Playhouse
by A.A. Cristi - August 30, 2022

The International Free Expression Project, in partnership with the Center for Media Innovation at Point Park University, proudly presents Mai Khoi's "Bad Activist" at 7 p.m. Sept. 15 in the Pittsburgh...
---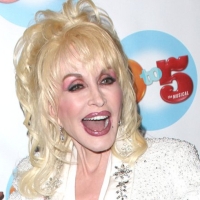 Ana Gasteyer, Miley Cyrus & More Join New Dolly Parton Musical Film DOLLY PARTON'S MOUNTAIN MAGIC CHRISTMAS
by Michael Major - August 30, 2022

Gearing up for the holiday season, Jimmy Fallon, Willie Nelson, Billy Ray Cyrus, Jimmie Allen, Zach Williams and Miley Cyrus have been cast as guest stars in NBC's "Dolly Parton's Mountain Magic Chris...
---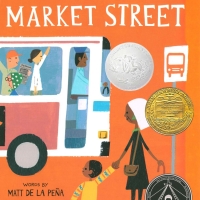 Matt De La Peña's LAST STOP ON MARKET STREET Announced At Main Street Theater
by A.A. Cristi - August 29, 2022

Main Street Theater (MST) is opening its Theater for Youth 2022-2023 season with Matt de la Peña's award-winning book Last Stop on Market Street.
---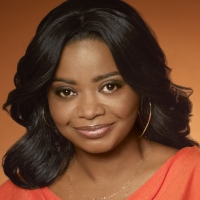 Octavia Spencer to Produce New Six-Part Series FEDS on discovery+ & ID
by Michael Major - August 26, 2022

The leading true-crime network ID, and its streaming home discovery+, has shared the news of FEDS (wt), the next collaboration in a multiproject deal with acclaimed Academy Award® winning actress and ...
---
New Food Network Series OUTCHEF'D to Premiere in September
by Michael Major - August 25, 2022

To even the playing field, the home chef has to receive only one vote to win a $5,000 prize. Star chefs competing against the home cooks are Eric Adjepong, Anne Burrell, Maneet Chauhan, Scott Conant, ...
---
Lisa Ramirez, Jami Brandli, Penelope Lowder & More to be Featured in L.A. Writer's Workshop Festival
by Chloe Rabinowitz - August 24, 2022

Los Angeles audiences will have the opportunity to experience new theatre thanks to Center Theatre Group's L.A. Writers' Workshop Festival which will take place over the course of two weekends, Septem...
---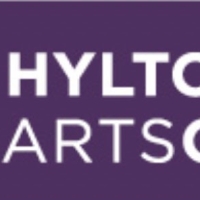 The Hylton Performing Arts Center Kicks Off 2022-2023 Season This September
by A.A. Cristi - August 18, 2022

The Hylton Performing Arts Center kicks off its 2022-2023 season of in-person programming this September and October 2022 with exciting performances as part of Hylton Presents, Hylton Family Series, a...
---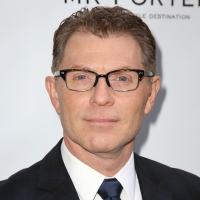 New Bobby Flay Competition Series BOBBY'S TRIPLE THREAT Coming to Food Network
by Michael Major - August 18, 2022

Food Network icon Bobby Flay is one of the best chefs on the planet and a master in the culinary arena, having spent his life competing at the highest level of cuisine. Now, Bobby has created the toug...
---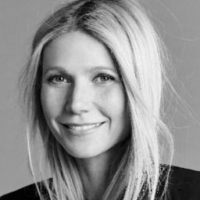 Gwyneth Paltrow Joins SHARK TANK as Guest Shark
by Michael Major - August 17, 2022

Gwyneth Paltrow, CEO and founder of goop, and Tony Xu, CEO of and co-founder of DoorDash, are set to appear alongside long-standing Sharks Mark Cuban, Barbara Corcoran, Lori Greiner, Robert Herjavec, ...
---
Current Shows on FOOD-NETWORK
Latest FOOD-NETWORK Tweets
9/28 @ 6:15 PM

FoodNetwork - .@SunnyAnderson had us at "a pound of cheese" 👀💕 We are living for this everything-but-the-roll meatball casserole!… https://t.co/HcUdgIvdio
Retweet | Reply | Original Link   
9/28 @ 5:45 PM

FoodNetwork - Caption THIS! @GuyFieri #GuysUltimateGameNight https://t.co/OwuXFNChQg
Retweet | Reply | Original Link   
9/28 @ 5:25 PM

FoodNetwork - Who's ready for some CAKE?! #GuysUltimateGameNight https://t.co/wvdJhbCIss
Retweet | Reply | Original Link   
9/28 @ 5:10 PM

FoodNetwork - It's time for another wild game of Cooktionary! #GuysUltimateGameNight https://t.co/l7p3f0j2vW
Retweet | Reply | Original Link   
9/28 @ 5:00 PM

FoodNetwork - .@GuyFieri is back for another week of #GuysUltimateGameNight! RT if you're watching with us! https://t.co/2OtL7tJXOl
Retweet | Reply | Original Link   
9/28 @ 3:15 PM

FoodNetwork - Not all low-calorie sweeteners can be used for baking ‼️ https://t.co/xQ5XAbewzt
Retweet | Reply | Original Link   
9/28 @ 2:15 PM

FoodNetwork - These wood-fired food truck pizzas from @SauceeSicilian are out-of-bounds! Check out the Trapani Pizza toppings 🤯… https://t.co/0P16yTg2Xw
Retweet | Reply | Original Link   
9/28 @ 1:15 PM

FoodNetwork - .@maneetchauhan & her husband, Vivek, test their culinary knowledge with this rapid-fire food test!… https://t.co/zSFWc3DqMb
Retweet | Reply | Original Link   
9/28 @ 12:15 PM

FoodNetwork - There's no need to cry over cutting up onions! https://t.co/R2Xwr1Q7Cx
Retweet | Reply | Original Link   
9/28 @ 11:31 AM

FoodNetwork - Meringue ghosts and pumpkins, oh MY 👻🎃 Stream your favorite Halloween-themed shows on the #Ghostober hub on… https://t.co/hXQZIxxObg
Retweet | Reply | Original Link   
9/28 @ 11:15 AM

FoodNetwork - This egg loaf left @guyfieri speechless. #GuysUltimateGameNight is all-new TONIGHT at 9|8c! Follow @foodnetwork o… https://t.co/b9iusGl9YR
Retweet | Reply | Original Link   
9/28 @ 10:15 AM

FoodNetwork - The carrot ravioli was the sleeper hit 🥕 #FoodNetworkFinds 📍: Linden's in NYC https://t.co/fCNMFbgsOe
Retweet | Reply | Original Link   
9/28 @ 9:15 AM

FoodNetwork - This silky-smooth chocolate ganache perfection could be yours 😍 Subscribe to @discoveryplus to stream more episod… https://t.co/jfaUzNkMY0
Retweet | Reply | Original Link   
9/28 @ 8:15 AM

FoodNetwork - Recipe of the Day: @SunnyAnderson's Simple Roasted Tomato Soup with Broiled Cheese Toast 😍 Get the recipe:… https://t.co/TM0lWF42VQ
Retweet | Reply | Original Link   
9/28 @ 7:15 AM

FoodNetwork - You had us at pesto chili eggs, @salt_hank 💚 #CrackAnEgg https://t.co/etxOmYXHeq
Retweet | Reply | Original Link   
9/28 @ 6:15 AM

FoodNetwork - .@maneetchauhan & her husband, Vivek, reveal their strangest eating habits and favorite dishes of all time! Maneet… https://t.co/lMu8P4zYcA
Retweet | Reply | Original Link   
9/28 @ 4:15 AM

FoodNetwork - Meringue ghosts and pumpkins, oh MY 👻🎃 Get the recipe: https://t.co/6ZFnF3Yzhl https://t.co/IyJyuykVvq
Retweet | Reply | Original Link   
9/28 @ 3:15 AM

FoodNetwork - These small yards still pack a major WOW! #OutdoorMore https://t.co/40omeEzCm6
Retweet | Reply | Original Link