Scoop: What's Coming Up on Cooking Channel in March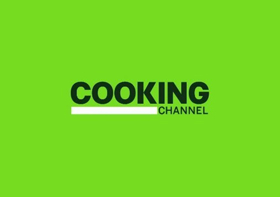 Cooking Channel shines bright in March with more recommendations from the stars in new episodes of The Best Thing I Ever Ate, airing Mondays at 9pmET/6pmPT. On Tuesdays at 9pmET/6pmPT, join Michael Symon as he continues his country-wide tour for the best bites in premieres of Burgers, Brew & 'Que. Then, on Thursdays at 10pmET/7pmPT join Michael McKean in FOOD: FACT OR FICTION? as he searches for the truth and digs into fascinating food mysteries. Also in March, catch new episodes of Crazy Cakes, Delicious Destinations, Food Paradise, and Man v. Food. CookingChannelTV.com is ready to help celebrate Mardi Gras and St. Patrick's Day with recipes, cooking tips and more. Join the Cooking Channel conversation on Facebook, Instagram and Twitter.

PREMIERE EPISODES

The Best Thing I Ever Ate
Premiering Monday, March 4th at 9pmET/6pmPT - "Let's Do Lunch"
The best lunchtime hot spots are sure to fill any craving, satisfy any hunger and generally just make you happy. Ali Khan makes a beeline for an over-the-top pistachio chicken salad creation in Austin, Texas. In Atlanta, Jernard Wells gets bad to the bone with finger lickin' good ribs, while in New York City, Martha Stewart has a lunchtime special you won't want to miss. Also catch recommendations from Josh Capon, Tregaye Fraser, Simon Majumdar and Lee Anne Wong.
Premiering Monday, March 11th at 9pmET/6pmPT - "Back to School"
We're going back to school to learn once and for all what the ultimate nostalgic dish is. We're joining Chef Beau MacMillan in the cafeteria with his Supreme Boffa super-sub sandwich and heading down to homeroom where Jeff Mauro teaches us all about the best pepperoni pizza creation on the planet. And we're sticking around after class with Tregaye Fraser to learn about her irresistible ricotta cannoli. Also catch recommendations from Hannah Chloe, Duff Goldman, Jamika Pessoa and Courtney Rada.
Premiering Monday, March 18th at 9pmET/6pmPT - "The Closers"
There's no better way to end a meal than with these delicious dishes. In New York City, Martha Stewart gushes over the most irresistible piece of lemon meringue she's ever had. Simon Majumdar travels all the way to Kentucky for a world-famous avocado dessert. And Chef Antonia Lofaso goes all out with a perfect puffy pastry known as the Napoleon. Also catch recommendations from Tregaye Fraser, Pati Jinich, Jason Smith, and Molly Yeh.
Premiering Monday, March 25th at 9pmET/6pmPT - "Layers of Goodness"
Get ready to pile it on thick as we're talking layers of goodness that are stacked to the ceiling. We take a trip to Chicago where we meet up with Jeff Mauro to discover all the magic colors hidden inside the Rainbow Cake. We find Monti Carlo over in Seattle cutting right to the middle of a plantain lasagna. And we indulge in every delectable layer of Geoffrey Zakarian's grasshopper dessert. Also catch recommendations from Stephanie Boswell, Justin Brunson, Simon Majumdar and Molly Yeh.

Online, watch digital-exclusive video of celebrity chefs revealing the craziest food they have ever tried. Join the conversation with #BestThingIEverAte.

Burgers, Brew & 'Que
Premiering Tuesday, March 5th at 9pmET/6pmPT - "Bacon Behemoths"
Michael Symon heads to Providence, where a traditional Rhode Island hot wiener in a crepe topped with chili is the ultimate local comfort food. In Indianapolis, a steak patty topped with Chinese char siu slaw and nestled inside a soft steamed bao bun is a delicious burger fusion. Finally, a smokehouse in Columbus, Ohio, serves their cold-smoked baby back ribs on a bed of flaming hay for total smoke saturation, and their 18-ounce bacon steak is pork belly perfection.
Premiering Tuesday, March 12th at 9pmET/6pmPT - "Burnt Ends for Breakfast"
Michael Symon heads to Plainview, N.Y., where a chocolate bacon burger is loaded from top to bottom with sweet and savory indulgence. A restaurant in Columbus, Ohio, has a soy-marinated pineapple hanger steak draped over spicy kimchi fried rice that will set your taste buds on fire. In Pittsburgh, fried potato cakes loaded with brisket burnt ends, mustard hollandaise sauce and a perfectly runny egg take breakfast to a whole new level.
Premiering Tuesday, March 19th at 9pmET/6pmPT - "O.G. Flavor" - SEASON FINALE
Michael Symon visits his hometown of Cleveland, where a lamb burger with kalamata olive salt gives him a nostalgic taste of his Greek heritage. In Buffalo, the place where the original, iconic Buffalo wings were invented over 50 years ago offers a taste of all their saucy glory. Finally, wild boar baby back ribs and a duck sausage pig-in-a-blanket are innovative takes on smoky, succulent 'que in Indianapolis.

Online, catch up on past episodes and get the scoop on Michael Symon's favorite spots. Share your thoughts using #BurgersBrewQue.

Crazy Cakes
Premiering Friday, March 1st at 11pmET/8pmPT - "Glowing, Patriotic Cakes"
Guests of a Vegas party go hog wild for a chocolate stout cake while a little girl's birthday dreams come true as her favorite pink-haired character comes to life. Next, one baker leaves guests completely mystified and a deserving veteran's family is celebrated with a super realistic and patriotic cake.
Premiering Friday, March 8st at 11pmET/8pmPT - "Leprechaun and Mermaid Cakes"
A giant leprechaun cake completes a St. Patrick's Day party while one bride's floral fairytale becomes a reality with 2,600 edible homemade flowers. Plus, savory dishes that look like anything but cake are stacked extra high and a boss makes a cake for an aquarium that looks like it swam right out of the ocean.
Premiering Friday, March 15th at 11pmET/8pmPT - "Spinning, Lifelike Cakes"
A flaming fire truck cake comes with its own water hose and a baker shocks the crowd when she reveals her produce stand doesn't include any vegetables. Next, art students can't believe their eyes when an adorable, edible cat is suspended in midair and a wintry wedding cake features both spinning gears and falling snow!
Premiering Friday, March 22nd at 11pmET/8pmPT - "Cookies and Feather Cakes"
An artist's style turns edible when one baker sculpts a sweet wonderland, then the Los Angeles Cookie Con gets a special treat that's stacked higher than the attendees' heads. Later, bridal shower guests don't realize that the table decor is actually the cake and a 40th birthday cake takes flight covered in beautiful, edible feathers.
Premiering Friday, March 29nd at 11pmET/8pmPT - "Ostriches, Tacos and Groundhogs, Oh My!"
A flightless bird of epic proportions comes to life in Dallas while taco fillings are piled high on a giant confectionary shell. Next, it's an extraordinary Sweet 16 when the birthday girl's face is reimagined on a cake and bakers in Vegas require a forklift to deliver one of their biggest creations to date.

Online, check out the coolest cakes of all time. Join the conversation with #CrazyCakes.

Delicious Destinations
Premiering Wednesday, March 6th at 10pmET/7pmPT - "Albuquerque"
Albuquerque is a delicious desert hotspot that's rich in Native American and Spanish traditions and the local cuisine reflects a unique mash-up of cultures. From stacked enchiladas loaded with green chile and a fried egg to spicy Tewa tacos on Indian fry bread, locals in this state say, if there's no chile in the house, there's no food!
Premiering Wednesday, March 13th at 10pmET/7pmPT - "Austin"
Andrew Zimmern uncovers the one-of-a-kind tastes of Austin, a city known for "keeping things weird." The city excels at meaty classics like barbecued brisket, Texas-style chili and chicken-fried steak.
Premiering Wednesday, March 20th at 10pmET/7pmPT - "Lima"
The ocean and the mountains provide plenty of bounty in Lima. From ceviche made with the freshest fish to ice cream made with exotic tropical fruits, Andrew Zimmern uncovers the most famous foods in this Peruvian city by the sea.
Premiering Wednesday, March 27th at 10pmET/7pmPT - "Jamaica"
In a country celebrated for its colorful culture, Jamaica's heritage-rich food lives up to the hype. Andrew Zimmern explores island icons from jerk chicken and mannish water soup, to curry goat, blue mountain coffee, and gizzadas.

Online, get our ultimate restaurant guide and plan your own delicious destinations using #BizarreFoods.

Food: Fact or Fiction?
Premiering Thursday, March 7th at 10pmET/7pmPT - "Into the Wild"
Michael McKean finds his bearings and heads out into the wild blue yonder! On this appetizing adventure, he'll discover if a classic cobbler helped Lewis and Clark, whether Girl Scout Cookies can save the planet and if urban foraging can help us all feel happier.
Premiering Thursday, March 14st at 10pmET/7pmPT - "My Kind of Town"
Michael McKean is taking us on a wild ride through the Windy City. He's going to determine if Chicago deep dish is definitely pizza, if brownies are just fancy fair food and he'll shed some light on saganaki's flames.

Online, play food trivia and find out the truth behind popular food urban legends like the 5-second rule and more. Join the conversation with #FoodFactorFiction.

Food Paradise
Premiering Sunday, March 3rd at 10pmET/7pmPT - "Midway Munchies"
From apple pie-stuffed funnel cakes to doughnut burgers, some of the most fabulous fair foods are sampled at America's favorite fairgrounds.
Premiering Sunday, March 10th at 10pmET/7pmPT - "Extreme Burgers"
Basic beef gets amped up with tantalizing toppings at burger joints across the country, from truffled foie gras and spicy chorizo to deep-fried mac and cheese buns.
Premiering Sunday, March 17th at 10pmET/7pmPT - "Island Eats"
The culinary treasures on America's most scenic islands are explored. From Hilton Head to Hawaii, these destinations feature a welcoming ambiance and cuisine worthy of THE JOURNEY from the mainland.
Premiering Sunday, March 24th at 10pmET/7pmPT - "A Taste of Time'"
Many restaurants don't make it past year one, but there are some that have defied the odds. From a former Chicago speakeasy to a historic Oregon steakhouse, eateries that have stayed open for half a century or more are explored.
Premiering Sunday, March 31st at 10pmET/7pmPT - "Saucy"
The best sauce-driven dishes across the country are highlighted. From New York to LA and beyond, these restaurants are pouring out the love by pouring on top toppings, great gravies and secret sauces that turn "good" into "finger-licking good."

Online, flip through pics of awesome food landmarks for your next food road trip. Join the conversation with #FoodParadise.

Man v. Food
Premiering Tuesday, March 5th at 10pmET/7pmPT - "Saint Paul, MN"
Casey Webb's latest delicious detour brings him to Saint Paul for an indoor food truck park, a TIMELESS diner and a terrible twosome of crepes and Thai rolled ice cream.
Premiering Tuesday, March 12th at 10pmET/7pmPT - "Savannah, GA"
Casey Webb travels down to Georgia to taste some of Savannah's best fried chicken, low country seafood boil and a four-pound pulled pork sandwich known only as the Pigzilla.
Premiering Tuesday, March 19th at 10pmET/7pmPT - "Orange County, CA"
Casey Webb cruises into Orange County, California, to take down a three-pound burger slathered in a sauce made from three of the spiciest peppers on the planet.
Premiering Tuesday, March 26th at 10pmET/7pmPT - "Jersey Shore, NJ"
Casey Webb's drive to devour America's most delicious dishes brings him back to his roots -- the Jersey Shore. He's here for an explosive sandwich, stuffed lobster and a ghost chili-infused pizza challenge.

Online, take on your own food challenges with our over-the-top recipes to satisfy your food obsession. Join the conversation with #ManVFood.

DIGITAL CONTENT

Comfort Food
Satisfy all of your cravings with Cooking Channel's coziest comfort food recipes: classic casseroles, mac and cheese, steaming soups and stews, and nostalgic recipes like Mom used to make.

St. Patrick's Day
Get into the Irish spirit for St. Patrick's Day with recipes for our favorite Gaelic-inspired dishes, from corned beef and cabbage to soda bread and an adult Shamrock Shake.

Mardis Gras
Take a trip to New Orleans from within your kitchen by making these authentic Cajun recipes for Mardis Gras.