Scoop: NBC SATAMTIME Schedule, 3/18-4/7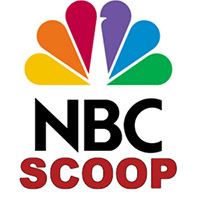 Below is the
NBC
SATAMTIME Schedule from Monday March 18, 2019 - Sunday April 7, 2019:
"THE VOYAGER WITH JOSH GARCIA"
"DIGGING DEEP (VJG308)"
REPEAT
03/23/2019 (10:00AM - 10:30AM) (Saturday) : Roatan, Honduras; Belize; Cozumel, Mexico
Josh teams up with new friends to help out communities in the Caribbean. First, they sail to the island of Roatán and build a playground out of recycled tires. While Josh digs in and gets his hands dirty, he interacts with the local kids who will soon enjoy this new play area. Next, they travel to Belize to visit the Community Baboon Sanctuary; they plant several trees that will serve as food and habitat for the black howler monkeys before venturing into the forest to see them up close. Josh learns how the monkeys howl to mark their territory, and one even comes down to say hello. The group travels to Cozumel and spends the day with community elders learning about their history and traditions. They learn to make three delicious salsas and then enjoy a fun lesson in salsa dancing. Their last adventure brings them to the coastal waters of Cozumel to build nets for a local team to catch coral gametes when they spawn, which will help ensure the survival of the reef for future generations.
TV-G
"EARTH ODYSSEY WITH DYLAN DREYER"
"CHINA (EDD104)"
REPEAT
03/23/2019 (10:30AM - 11:00AM) (Saturday) : Host Dylan Dreyer takes us on an exploration of the hidden oasis of Yunnan in southwest China. This remarkable region consists of lush valleys, tropical forests and some of the most rugged mountain peaks on Earth. We begin our journey in the lowland forests of Yunnan, home to one of the biggest monkeys in Asia, the Chinese stump-tailed macaque. We'll then make a trek up to the top of the Hengduan Mountains to meet a mysterious group of primates that inspired the legend of the Abominable Snowman. Finally, we will meet a group of fishermen who, for a thousand years, have trained and used the hunting skills of Cormorant birds to help them fish the mighty rivers of Yunnan.
"CONSUMER 101"
"LEADING
THE MARCH
(CNR110)"
REPEAT
03/23/2019 (11:00AM - 11:30AM) (Saturday) : With the help of a high school marching band we get a fascinating a look at what happens to sound in an anechoic chamber, a room with no echo. Then, host Jack Rico learns all about modern car safety features with the help of Consumer Reports experts. And Jack finds out the dos and don'ts of preparing a meal safely.
"NATURALLY, DANNY SEO"
"ECO-FRIENDLY CERAMICS (NDS308)"
REPEAT
03/23/2019 (11:30AM - 12:00PM) (Saturday) : Danny Seo gives sustainable ceramics a spin at an eco-friendly pottery studio; combines riced cauliflower, coconut milk and yogurt for a creamy grits makeover; spins a crafty chair upgrade with leftover yarn, paint and natural inspiration; and opens eyes to new uses for old contact cases.
TV-G
"VETS SAVING PETS"
"JAWS OF LIFE (VSP115)"
REPEAT
03/23/2019 (12:00PM - 12:30PM) (Saturday) : Dudley the miniature poodle has a cancerous tumor on his jaw, and it's up to Dr. Devon Boyd to surgically remove it. But first, she'll need to determine the best course of action for Dudley with a CAT scan. Then, after bouts of nausea and restlessness, Kaileigh the dog is brought to the VEC for help. Dr. Dawn Martin orders a biopsy of Kaileigh's spleen after finding an irregularity. Later, a kitten named Loki is found to have heart murmur during a routine vaccination. After an initial examination, Dr. Regan Williams suspects a congenital heart defect, but an ultrasound will help further narrow down the issue.
"THE CHAMPION WITHIN"
"NEW MEMORIES FROM AN OLD GAME (HOC312)"
REPEAT
03/23/2019 (12:30PM - 01:00PM) (Saturday) : Junior Waqavesi has the size and strength to become the LeBron James of rugby. But this Sacramento native knows that it takes more than a physical gift to become the best. Junior's size and speed have turned heads since the moment he stepped on the field, and his teammates can back up his talents. We get an inside look at Junior's upbringing and what he and his teammates predict his potential may be. Then, we speed over to meet up with Joey Logano and his foundation. Joey is driving the pace car when it comes to setting an example for helping sick children who have a love and passion for NASCAR. We meet one of Joey's best little buds and see how his life has changed since he became a part of the Logano squad. Allyn Stephens and her family were victims of the devastation caused by Hurricane Harvey. For someone Allyn's age, moving to a new community with a new school and new friends is a tough adjustment. But for Allyn, golf was the perfect way to make friends, create new memories and start a new
LIFE AFTER
her old memories were washed away. Golfer Freddie Jacobson's son was diagnosed with a rare heart condition that was only fixable with a risky surgery. For an active kid like Max, nothing could be scarier than losing his ability to play sports again. But Max faced his heart condition like he faced his opponents on the field - with bravery.
TV-G
"THE VOYAGER WITH JOSH GARCIA"
" JEWEL OF RUSSIA (VJG309)"
REPEAT
03/30/2019 (10:00AM - 10:30AM) (Saturday) : Josh sails to St. Petersburg, Russia, and immerses himself in the local culture. After a brief ballet lesson on board his ship, he cruises through St. Petersburg's canals on a boat tour to see the city's famous architecture and learn a bit of its history. Then, he attends a warm-up session with dancers from the Mikhailovsky Ballet and sees their performance of Le Corsaire. Finally, for a lesson in history and exquisite craftsmanship, Josh tours the Faberge´ Museum, where he learns all about the czars' rare and precious gifts to their loved ones.
TV-G
"EARTH ODYSSEY WITH DYLAN DREYER"
"CARIBBEAN (EDD105)"
REPEAT
03/30/2019 (10:30AM - 11:00AM) (Saturday) : The Caribbean is a string of more than 7,000 islands between
NORTH AMERICA
and South America. There are plenty of white sandy beaches and crystal blue waters, but did you know there's a wild side to this beachgoer's paradise? We take a trip to the hidden parts of the Caribbean Islands, where giant sea turtles lay their eggs, ancient volcanoes turn into bat caves and sunken ships get a second life as manmade reefs for coral and marine life. We watch as violent storms reach hurricane strength, sending waves
CRASHING
down on delicate underwater ecosystems. Find out where the animals hide when they are caught up in the storms and what they will do to rebuild once the weather passes. We discover thermal boiling lakes on the island of Dominica, where volcanoes simmer just below the surface. We find out how the national birds on the island of Trinidad get their deep scarlet color. See where these birds roost as the sun sets over the island. We catch up with the hummingbirds, some of the smallest and speediest inhabitants of the Caribbean. Just a couple of inches tall,
HUMMINGBIRDS
are constantly on the move. Find out what fuels their diet and how much they must eat to keep those wings airborne.
"CONSUMER 101"
"SENSING DANGER (CNR111)"
REPEAT
03/30/2019 (11:00AM - 11:30AM) (Saturday) : Host Jack Rico learns what to do if you start hydroplaning on a wet road. Then, he gets advice from a top Consumer Reports expert on how to protect your Wi-Fi router from hackers. And we get a fascinating look inside the mind of a top scientist as he performs a simple task: going shopping.
"NATURALLY, DANNY SEO"
"BOTANY IN THE BIG CITY (NDS309)"
REPEAT
03/30/2019 (11:30AM - 12:00PM) (Saturday) : Danny Seo explores nature in the city and uses botanical souvenirs for leafy screen printing; transforms veggies into ribbons topped with yogurt ranch dressing; creates DIY fizzies that turn bath time into a feast for the senses; and shares tips on how to upcycle more life into a well-worn wardrobe.
TV-G
"VETS SAVING PETS"
"NEW BEGINNINGS (VSP116)"
REPEAT
03/30/2019 (12:00PM - 12:30PM) (Saturday) : King, a chocolate Labrador, has tiny bone fragments in his elbow area after slipping and falling on ice. With the aid of a small camera inserted into King's knee, Dr. Devon Boyd attempts to remove the fragments. Then, a sad case of neglect comes to the VEC with Rocky the dog, who has developed a severe skin infection due to unchecked demodex mites. Dr. Barbara Bryer runs a blood test to determine Rocky's breed and figure out a treatment to get him back to 100%.
"THE CHAMPION WITHIN"
"BETTER IN THE LONG RUN (HOC313)"
REPEAT
03/30/2019 (12:30PM - 01:00PM) (Saturday) : In today's episode, after a painfully disappointing first Tour de France, Lawson Craddock overcame a broken scapula and a broken heart to raise money for his hometown of Houston. See how Lawson's will to raise money helped rebuild his home racing track after it was devastated by Hurricane Harvey. Then, we hit the links with amateur golfer Albane Valenzuela, whose temperament on the course can be credited to Alexis, her caddy and little brother. Alexis has battled autism since birth, but Albane has been by his side, encouraging him to keep fighting and stay positive, much like Alexis does for Albane on the course. Then, golfer Bryson DeChambeau's win at the 2015 U.S. Amateur Championship was the beginning of something more significant than his golf career: it brought new life to his father, who was in need of a new kidney. When a friend of Bryson's father watched the final round of the 2015 U.S. Amateur, he felt compelled to reconnect with his old pal, and the rest is history. Then, see how the 2012 London Triathlon came down to a race of inches and became one of the greatest finishes in the history of long distance racing.
TV-G
"VETS SAVING PETS"
"NERVE-WRACKING (VSP126)"
ORIGINAL
04/06/2019 (09:00AM - 09:30AM) (Saturday) :
"THE CHAMPION WITHIN"
"BACK ON TRACK (HOC314)"
REPEAT
04/06/2019 (09:30AM - 10:00AM) (Saturday) : In today's episode, we meet the president of Sonoma Raceway, Steve Page, who sprung into action after forest fires devastated Sonoma County. Steve used his resources and influence to not only rebuild the Sonoma Raceway, but to help put the community back on track. Then, Mackenzie McRee's setback took years to overcome, as scoliosis kept her from everyday activities, not to mention golf. With hard work, Mackenzie was able to overcome what hurt her most and
RISE
above the bullying she received for her scoliosis to find solace on the golf course. Then, we hit the ice with Olympic gold medalists Monique and Jocelyne Lamoureux. The Lamoureux twins are not only leaders on the U.S. Olympic Women's Hockey Team, but also leaders for gender equality in sports. After boycotting the International Ice Hockey Federation in 2017, the Lamoureux twins not only won an Olympic Gold Medal for the U.S., they took a huge step for women's rights in every sport. Plus, from a young age, Joanne Reid knew she wanted to be one of her country's next big sprinting superstars. Along the way, the 16-year-old has had plenty of national heroes to look up to.
TV-G
"THE VOYAGER WITH JOSH GARCIA"
"FUN FIRSTS IN BARBADOS (VJG318)"
ORIGINAL
04/06/2019 (10:00AM - 10:30AM) (Saturday) :
TV-G
"EARTH ODYSSEY WITH DYLAN DREYER"
"TURKEY (EDD106)"
REPEAT
04/06/2019 (10:30AM - 11:00AM) (Saturday) : We travel to Turkey, wedged between Europe and the Middle East. Discover why Turkey is a country of extreme temperatures and landscapes. We go rock climbing with Turkey's Anatolian wild goats as they trek along thousand-foot cliffs. In Turkey, conditions deteriorate with heavy downpours, blinding snowstorms and even burning heat. Find out how this country's largest land mammal, the brown bear, copes with such a hostile environment. We visit the country's alpine meadows where swarms of honey bees store up on nectar and water before heading back to their hives for the winter. We soar above the rock formations known as fairy chimneys created by ancient volcanoes and then head inland to Lake Yay. That's where we will find some of the most colorful birds in the world, including the bright pink greater flamingos. Watch as these long-limbed birds fish for shrimp in salty waters. With the moon as our guide, we follow along with seafaring leatherback turtles as they make their way to Turkey's wild coast. The sandy beaches are a popular nesting spot for the turtles, but there are plenty of predators like ghost crabs lurking nearby. As the baby loggerhead turtles finally hatch, it's a race back to open ocean waters before the crabs can catch up.
"CONSUMER 101"
"SAFETY FIRST (CNR116)"
ORIGINAL
04/06/2019 (11:00AM - 11:30AM) (Saturday) :
"NATURALLY, DANNY SEO"
"ELEVATING OVERLOOKED INGREDIENTS (NDS318)"
ORIGINAL
04/06/2019 (11:30AM - 12:00PM) (Saturday) :
TV-G
( X Denotes Changes/Addition)
Related Articles View More TV

Stories
From This Author TV Scoop