Scoop: Coming Up on a Special Two-Hour Edition of 20/20 on ABC - Today, August 11, 2018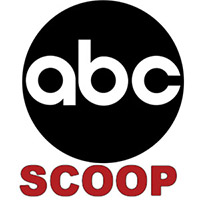 A special two-hour edition of "20/20" includes the story of two thwarted murder-for-hire plots that captured headlines, including that of Dalia Dippolito, who wanted her husband killed and Nicole Faccenda, who attempted to hire a hitman to kill her longtime boyfriend's new girlfriend. The double feature airs "20/20," Saturday, Aug. 11 (9:00-11:00 p.m. EDT), on ABC. In 2013, New Jersey soccer mom Faccenda was caught in the middle of a love triangle when her longtime boyfriend started dating someone new. She became so furious that she wanted to have the other woman killed, attempting to arrange a murder-for-hire plot. The hitman turned out to be an ATF officer who recorded every minute of the encounter, including her $2,000 down payment and promise of $18,000 more. "20/20" co-anchor David Muir reports on the story's twists and turns, including details on the devious plot caught on incredible surveillance tapes and the first comments from Faccenda in 2014. (Rebroadcast.
ABC
OAD: 5/30/14). Nine years ago, Dippolito was at the center of one of South Florida's most sensational trials after being recorded while allegedly trying to hire a hitman to kill her husband. The supposed hitman turned out to be an undercover cop, and Dippolito was quickly found guilty by a jury. However, since that initial conviction, Dippolito had a second trial in which the jury was hung and a third trial in which she was convicted and denied her appeal attempt. "20/20" reports on Dippolito throughout the years, including how she became an internet hit after the undercover sting footage was released by police. The hour also features the first interview Dippolito gave in 2015, in which she tells her side of the story to "20/20" co-anchor Amy Robach. (Rebroadcast.
ABC
OAD: 12/4/15) "20/20" is anchored by David Muir and Amy Robach. David Sloan is senior executive producer.