Scoop: Coming Up On All New SUPERIOR DONUTS on CBS - Monday, March 19, 2018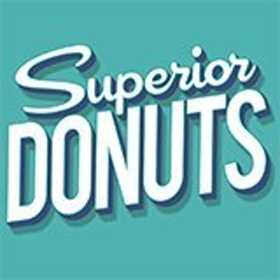 On the episode "The Chicago Way" - Randy, who just passed the detective's exam, is asked by her former supervisor, Ted (guest star Christopher McDonald), to talk to a female rookie who has filed a sexual harassment complaint against him. Also, Arthur's usual arrangement with a city health inspector to ignore violations in the shop goes awry when a new by-the-book inspector shows up, on SUPERIOR DONUTS, Monday, March 19 (9:00-9:30 PM, ET/PT) on the CBS Television Network.
SUPERIOR DONUTS is a comedy about the owner of a small donut shop that's located in a quickly gentrifying Chicago neighborhood. Arthur is a gruff, to-the-point Chicagoan who refuses to sell newfangled cronuts and macchiatos or renovate his dated shop that hasn't changed since it opened in 1969. That all changes when enterprising go-getter Franco fast-talks his way into Arthur's life as his new (and only) employee, and convinces him that he can bring the shop - and Arthur - into the 21st century. Arthur's supportive regulars include loyal patron Randy, a cop whose late father was Arthur's best friend; Tush, a colorful customer and proud member of the gig economy who uses the shop counter as a makeshift office; and Sweatpants, Franco's optimistic longtime friend and rent-challenged roommate. Looking to cash in on the urban renewal is Fawz, who owns the dry
CLEANERS
next door to Arthur's shop and is also president of the neighborhood business council and an outspoken capitalist. With his business already challenged, Arthur faces another competitor when Sofia, an ambitious young entrepreneur, parks her organic food truck in front of the donut shop and becomes a hit with his customers. As obstacles continue to mount, Arthur begins to realize the value in embracing the change around him and that Franco is exactly what he - and the donut shop - need to thrive.