Latest Articles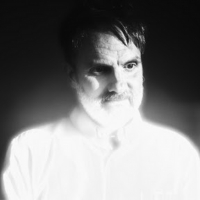 BWW Interview: Mike Viola Talks New Album, Adam Schlesinger, and a DEWEY COX Musical
by Sarah Jae Leiber - December 11, 2020
The Grammy-nominated singer/songwriter Mike Viola will release his latest studio album, 'Godmuffin,' on December 11th. ...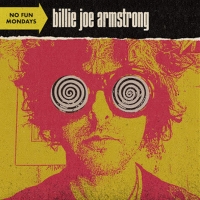 Billie Joe Armstrong Releases Quarantine Covers Album 'No Fun Mondays'
by TV News Desk - November 27, 2020
Green Day frontman Billie Joe Armstrong releases his YouTube covers series No Fun Mondays as a 14-song collection today via Reprise/Warner Records – available now on vinyl, CD, and digitally....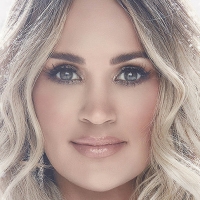 MY GIFT: A CHRISTMAS SPECIAL FROM CARRIE UNDERWOOD To Debut On HBO Max
by BWW News Desk - November 17, 2020
On Thursday, Dec. 3, HBO Max is spreading holiday cheer with the debut of Carrie Underwood's new music special "My Gift: A Christmas Special From Carrie Underwood." ...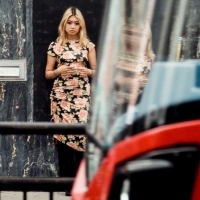 beabadoobee Releases Debut Album 'Fake It Flowers'
by TV News Desk - October 16, 2020
Today, beabadoobee, one of the buzziest artists of 2020 with more than 900 million streams, has released Fake It Flowers via Dirty Hit, her highly-anticipated debut full-length album....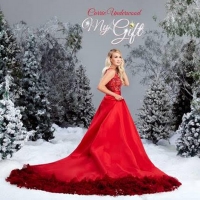 Carrie Underwood's 'My Gift' Debuts At #1 on Multiple Charts
by TV News Desk - October 05, 2020
Seven-time GRAMMY® Award winner Carrie Underwood's first-ever Christmas album, My Gift, debuts #1 on the Billboard Country, Christian and Holiday charts this week....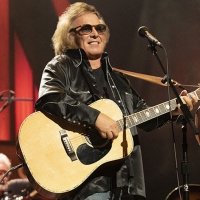 Don McLean To Perform Hour-Long Live Stream Concert On The 615 Hideaway & RFD-TV
by BWW News Desk - September 28, 2020
On Monday, September 28 at 5pm ET / 4pm CT McLean will take the stage and perform his classic hits and fan favorites such as 'Botanical Gardens,' 'And I Love You So,' 'Greenback Dollar,' 'American Pie,' 'Vincent (Starry, Starry Night),' and more. ...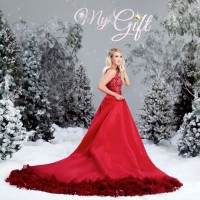 HBO Max and Carrie Underwood get into the Holiday Spirit With a Christmas Special
by TV News Desk - September 24, 2020
The streamer will premiere the event this holiday season....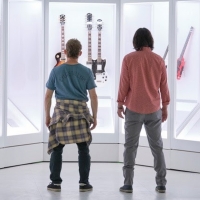 Gibson Is The Official Guitar Brand Of BILL & TED FACE THE MUSIC
by BWW News Desk - August 26, 2020
Gibson Brands--the iconic American instrument maker--has partnered with Orion Pictures on the new film Bill & Ted Face the Music as the official guitar brand of the movie. The film finds the duo--now middle-aged best friends who have yet to fulfill their rock and roll destiny--as they head out for a...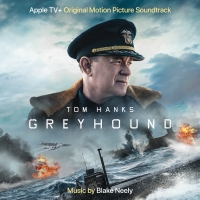 Lakeshore Records Release the GREYHOUND Apple Original Motion Picture Soundtrack
by TV News Desk - July 10, 2020
Lakeshore Records released Greyhound—Apple Original Motion Picture Soundtrack with music by composer Blake Neely digitally on July 10....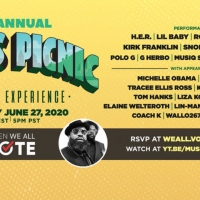 The Roots Picnic 2020 Partners With Michelle Obama's 'When We All Vote' For Virtual Festival Experience
by BWW News Desk - June 16, 2020
This year, in partnership with Michelle Obama's national, nonpartisan nonprofit organization, When We All Vote, The Roots are launching the 13th Annual Roots Picnic as a virtual broadcast experience on Saturday, June 27th, exclusively on YouTube. The event is Executive Produced by Shawn Gee (Live Na...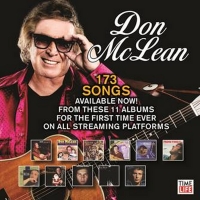 173 Songs From 11 Albums By Don McLean Now All Available Via Digital Stream
by BWW News Desk - May 04, 2020
Time Life announces a new digital distribution partnership with GrammyAward-winning artist and Songwriter Hall of Fame member Don McLean to bring new and previously unavailable music to the marketplace, using its significant internal sales and marketing resources along with an international distribu...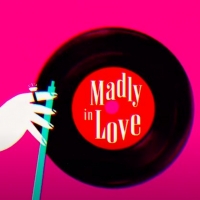 THE MARVELOUS MRS. MAISEL Songwriters Release a New Song to Fundraise for The Actor's Fund & Covenant House
by TV News Desk - April 23, 2020
Songwriting duo Thomas Mizer & Curtis Moore, who wrote five original songs for the Amazon Original Series 'The Marvelous Mrs. Maisel' Season 3, channeled their creativity into reuniting the show's dynamic singing trio The Silver Belles (Alysha Deslorieux, Brennyn Lark, and Markita Prescott) to perfo...