| | |
| --- | --- |
| BIO: Tiffany Renee Darwish (born October 2, 1971), known popularly as Tiffany, is an American singer and former teen icon. She is most notable for her 1987 remake of "I Think We're Alone Now", originally recorded by Tommy James and the Shondells in 1967. Released as the second single from her eponymous album, Tiffany, the song quickly became a teen anthem.[1] Thanks to an original mall tour, "The Beautiful You: Celebrating The Good Life Shopping Mall Tour '87", Tiffany found commercial success;[2] both the single and the album peaked at number one on the Billboard Hot 100 and Billboard 200 charts, respectively. The singles, "Could've Been" and "I Saw Him Standing There", a feminine cover version of The Beatles' "I Saw Her Standing There", followed soon after, with the former also claiming the number one position on the Billboard Hot 100. Although Tiffany's second album, Hold an Old Friend's Hand managed to chart in 1988, it failed to replicate the success of her debut album. The 1990s saw two additional releases, 1990's New Inside and the Asia-exclusive Dreams Never Die, both of which failed to rekindle substantial interest. Tiffany returned in 2001 with her first album in six years, The Color of Silence. While the album received some minor critical success, it failed to achieve any significant standing. Since then, Tiffany recorded four additional full-length albums, including an album of 80s cover songs, focusing on a variety of genres including country and dance, and she continues to tour. Outside of music, Tiffany posed nude in Playboy and guest-starred in several television shows, including Hit Me, Baby, One More Time, Celebrity Fit Club and Hulk Hogan's Celebrity Championship Wrestling, and the movies Necrosis and Mega Python vs. Gatoroid, the latter co-starring fellow 80s teen idol and musical rival, Debbie Gibson. | |
Latest Tweets
| | |
| --- | --- |
| 10/23 @ 1:33 PM | tiffany - I bought this album on CD, a Discman, and a cassette adapter for my car for the road trip I took after a bad breaku… https://t.co/kMdOPO96DS |
| | |
| --- | --- |
| 10/22 @ 4:13 PM | tiffany - WHEN DID IT BECOME THE PURGE IN DC?! |
| | |
| --- | --- |
| 10/22 @ 1:16 PM | tiffany - I don't believe in "I had to suffer through it, so my kid does too" as a parenting philosophy but I DO think it's o… https://t.co/5H6iN6TTFH |
MORE TWEETS
Latest Articles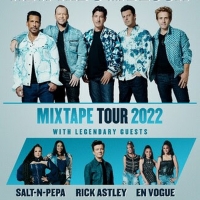 New Kids On The Block Announce THE MIXTAPE TOUR Coming in 2022
by Michael Major - October 04, 2021
NKOTB will hit the stage on the MixTape Tour 2022 to perform fan favorite #1 hits and we've got the complete tour schedule for 2022! Get ready for songs like "Hangin' Tough," "I'll Be Loving You (Forever)," and "Step By Step" while Salt-N-Pepa ("Push It", "Whatta Man"), Rick Astley ("Never Gonna Giv...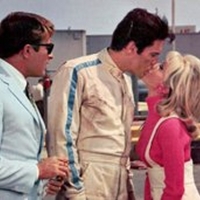 Elvis Presley's Iconic Madison Square Garden Jumpsuit & Cape Headed for Auction
by A.A. Cristi - August 20, 2021
Kruse GWS Auctions, the world-record breaking auction house specializing in entertainment memorabilia, Royal artifacts and fine jewelry has announced an unprecedented offering for auction of iconic Elvis Presley memorabilia to be included in the Artifacts of Hollywood and Music auction to take place...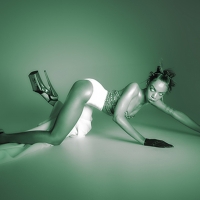 Bayli Debuts New Single '16'
by Chloe Rabinowitz - August 13, 2021
Today, New York-based artist and songwriter BAYLI has released a brand new single, '16.' The song is taken from BAYLI's forthcoming debut EP, stories from new york, due out September 10 via Snafu Records. ...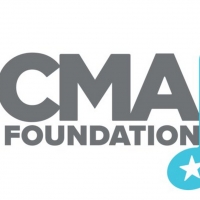 Charlie Worsham Joins the CMA Foundation's Artist Ambassador Program
by TV News Desk - August 12, 2021
"From the Mississippi Delta to the halls of power in our nation's capital, I've been proud to work alongside the CMA Foundation to advocate for music education,' says Worsham. "It is critical that we offer the next generation a chance to discover themselves through the power of music." ...