BIO:

Tiffany Renee Darwish (born October 2, 1971), known popularly as Tiffany, is an American singer and former teen icon. She is most notable for her 1987 remake of "I Think We're Alone Now", originally recorded by Tommy James and the Shondells in 1967. Released as the second single from her eponymous album, Tiffany, the song quickly became a teen anthem.[1] Thanks to an original mall tour, "The Beautiful You: Celebrating The Good Life Shopping Mall Tour '87", Tiffany found commercial success;[2] both the single and the album peaked at number one on the Billboard Hot 100 and Billboard 200 charts, respectively. The singles, "Could've Been" and "I Saw Him Standing There", a feminine cover version of The Beatles' "I Saw Her Standing There", followed soon after, with the former also claiming the number one position on the Billboard Hot 100. Although Tiffany's second album, Hold an Old Friend's Hand managed to chart in 1988, it failed to replicate the success of her debut album. The 1990s saw two additional releases, 1990's New Inside and the Asia-exclusive Dreams Never Die, both of which failed to rekindle substantial interest. Tiffany returned in 2001 with her first album in six years, The Color of Silence. While the album received some minor critical success, it failed to achieve any significant standing. Since then, Tiffany recorded four additional full-length albums, including an album of 80s cover songs, focusing on a variety of genres including country and dance, and she continues to tour. Outside of music, Tiffany posed nude in Playboy and guest-starred in several television shows, including Hit Me, Baby, One More Time, Celebrity Fit Club and Hulk Hogan's Celebrity Championship Wrestling, and the movies Necrosis and Mega Python vs. Gatoroid, the latter co-starring fellow 80s teen idol and musical rival, Debbie Gibson.
Latest Tweets
| | |
| --- | --- |
| 2/3 @ 10:41 AM | tiffany - The tech sector layoffs are an engineered panic by private equity to claw back recent gains in worker power, and do… https://t.co/CKbp700O84 |
| | |
| --- | --- |
| 2/3 @ 9:47 AM | tiffany - I told myself I wasn't going to have FOMO about #WPYall, but here I am, having FOMO about it. |
| | |
| --- | --- |
| 2/2 @ 5:05 PM | tiffany - Okay, episode 5 of Poker Face is an extremely accurate depiction of what I expect @dindc and me to be like in the old folks' home. |
MORE TWEETS
Latest Articles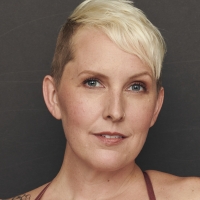 Natalie Joy Johnson to Release 'Gorgine' on Valentine's Day
by Michael Major - January 30, 2023
"GORGINE" features Artists NATALIE JOY JOHNSON (Lempicka, Kinky Boots, Legally Blonde), JOEL WAGGONER (School of Rock, Be More Chill, Advent Carolndar), and MATTHEW RISCH (Saint X, How to Get Away With Murder, Tales of the City) as 'Lover Boy.'...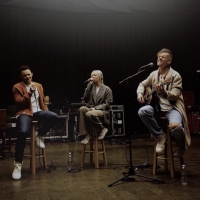 Tauren Wells Releases Multi-Track Single 'J.I.T.M.'
by Michael Major - January 20, 2023
Tauren Wells has dropped the multi-track single "J.I.T.M.," which includes a powerful new collaboration with Elevation Worship – a group known for such Platinum singles as "Do It Again," "Graves into Gardens" and  "Jireh," which appeared on 2022's Old Church Basement, their GRAMMY®-winning collabora...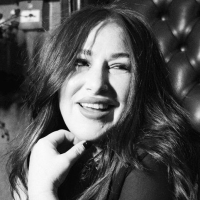 VIDEO: Tiffany Shares 'You're My Everything' Music Video
by Michael Major - December 19, 2022
Tiffany has released her 11th studio album, Shadows, out now on DSPs and physical formats via Deko Entertainment. She shares a music video for the track, 'You're My Everything,' just in time for the holidays as we all help to spread love and joy, while reflecting back on everything we've experienced...