Latest Articles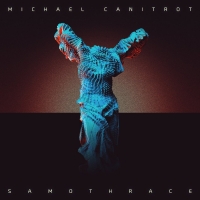 Michael Canitrot Delivers New Single 'Samothrace'
by Michael Major - May 13, 2022
French electronic producer Michael Canitrot celebrated the Paris debut of his pioneering Monumental Tour at the one of the most iconic monuments in Paris – the Palais Royal – last night. During the extraordinary gig, Canitrot premiered his latest single 'Samothrace' – available today on all streamin...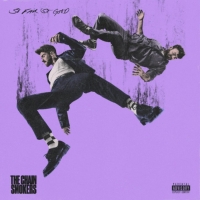 The Chainsmokers Release Fourth Album 'So Far So Good'
by Michael Major - May 13, 2022
The 13-track album arrives alongside lyric videos for every track as well as the official video for focus track "I Love U," which was directed by Kid Studio and features OnlyFans star Stella Barey. The album also features previously released tracks "Riptide," "High" and "iPad," which have accumulate...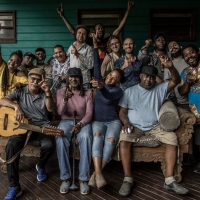 Cumbancha to Release 'Mista Savona Presents Havana Meets Kingston Part 2' Collaborative Album
by Marissa Tomeo - May 12, 2022
On June 3, Cumbancha releases the album Mista Savona Presents Havana Meets Kingston Part 2 featuring an all-star lineup of musicians from Cuba and Jamaica. An epic set of 15 tracks, Havana Meets Kingston Part 2 unites the deep roots grooves of reggae, dancehall and rocksteady with the scorching soul...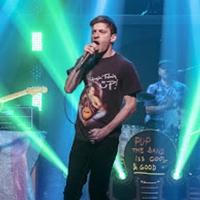 VIDEO: PUP & Jeff Rosenstock Perform 'Waiting' on SETH MEYERS
by Michael Major - May 12, 2022
The band has been on a massive North American tour ever since, and last night they made their return to late night T.V. Featuring surprise guest Jeff Rosenstock on saxophone and backing vocals, PUP performed an insanely fun rendition of "Waiting" on Late Night With Seth Meyers. Plus, check out upcom...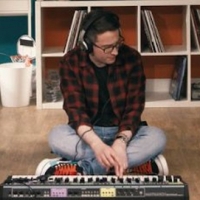 RJ Thompson Returns With New Single 'Your Money or Your Life'
by Michael Major - May 11, 2022
Staying true to his artistry, the track - co-produced by Adam Sinclair - boasts RJ's impeccable songwriting and impassioned vocals, backed by an upbeat indie-pop soundscape and plenty of playful synth. With reflective lyricism, RJ continues to create music that successfully combines relevant and rel...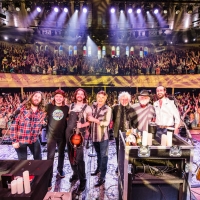 Billy Strings Wraps-up Three Sold-Out Shows at Nashville's Ryman Auditorium
by Michael Major - May 10, 2022
GRAMMY Award-winning singer, songwriter and musician Billy Strings performed three sold-out shows at Nashville's historic Ryman Auditorium this past weekend with special surprise guests Bryan Sutton (Friday), Bob Weir (Saturday and Sunday) and Les Claypool, Marty Stuart and Ronnie McCoury (Sunday)....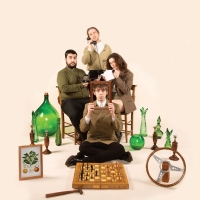 Headshrinkers Announce New Single 'The Sea Has No Friends'
by Michael Major - May 10, 2022
HEADSHRINKERS will release their debut EP: 'Doorway Conversations'. Leading the charge, The Black Country-based newcomers are releasing the new single: "The Sea Has No Friends"; a stately slice of poetic rock that arrives in tandem with the EP. Plus, check out upcoming tour dates!...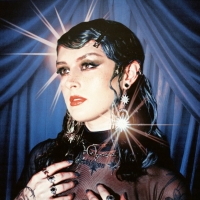 Alt-Pop Artist Mothica Drops Hard-Hitting Track, 'Last Cigarette'
by Marissa Tomeo - May 08, 2022
Los Angeles-based alt-pop singer-songwriter MOTHICA shares "Last Cigarette" via Heavy Heart Records - her imprint with Rise Records/BMG. The track features Antiguan-German singer-songwriter Au/Ra. "Last Cigarette" follows the previous singles "Sensitive" and "Casualty," which have garnered over 4.3M...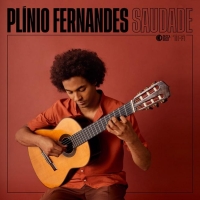 Brazilian Guitarist Plínio Fernandes Signs To Decca Gold And Announces Major Label Debut Solo Album '
by A.A. Cristi - May 06, 2022
Decca Gold is thrilled to announce the signing of 27-year-old Brazilian classical guitarist Plínio Fernandes. Plínio will release his major label debut solo album Saudade on Friday, July 8, 2022. ...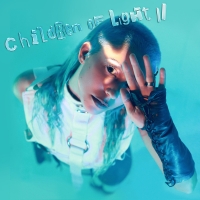 Meg Myers Drops New Single 'Children of Light II'
by Michael Major - May 06, 2022
Acclaimed singer-songwriter MEG MYERS released "Children of Light II" today via Sumerian Records, an electrifying and mesmerizing follow-up to the rock anthem "HTIS (Hiding That I'm Sexual)" featuring Luna Shadows & Carmen Vandenberg, which premiered last month. Plus, check out tour dates with My Ch...