Latest Articles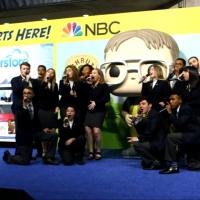 VIDEO: Watch an A Cappella Mashup of NBC Comedy Theme Songs!
by Stage Tube - October 14, 2019
An NBC performance at New York Comic Con features a special a cappella arrangement of theme songs from some of NBC's most iconic comedies.... (
more...
)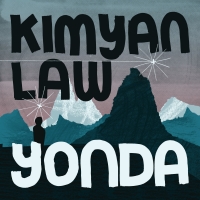 Kimyan Law Announces New LP YONDA
by TV News Desk - October 11, 2019
Having made serious waves with the release of his debut album ​'Coeur Calme​' in 2014 and the incredible 2016 follow up album 'Zawadi'​,​ Kimyan Law steers his sound in a darker, more introspective direction with the twelve heavily themed set-pieces of his new album, '​Yonda'.... (
more...
)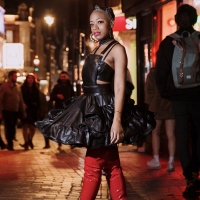 Kimberly Nichole to Release First Single 'The Witch'
by TV News Desk - October 07, 2019
Singer, Kimberly Nichole is dropping the first single entitled "The Witch" from her new unreleased album "West Coast Seattle Girl" on Halloween, Thursday, October 31st, 2019. The new single is Kimberly's homage to her life as a night-life, wild child. The song is also a remake of her hometown garage... (
more...
)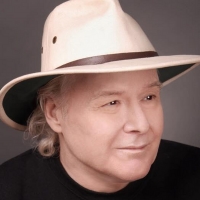 Renowned Songwriter, Producer, And Arranger Bob Esty Passes Away
by BWW News Desk - October 01, 2019
Renowned songwriter, producer, and arranger Bob Esty died on September 27, 2019 in Los Angeles, after a short battle with metastatic cancer. He was 72.... (
more...
)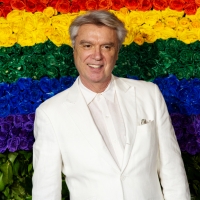 David Byrne Launches Reasons to be Cheerful: A Solutions-Oriented Online Magazine
by TV News Desk - August 25, 2019
Today, David Byrne announced the launch of Reasons to be Cheerful, an online magazine focused on solutions-oriented stories about problems being solved all over the world. reasonstobecheerful.world will publish stories detailing real changes with measurable impact that are meant to inspire and uplif... (
more...
)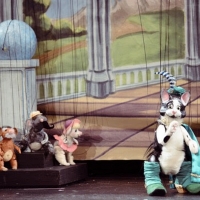 PUSS IN BOOTS Extends Run At The Swedish Cottage Marionette Theatre
by BWW News Desk - August 22, 2019
Puss in Boots has been capturing the hearts of fans of all ages over the last few months at the Swedish Cottage Marionette Theatre, and is going to continue doing so through the fall until October 13th!... (
more...
)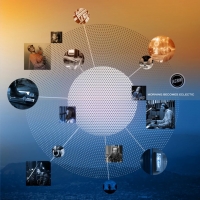 'Morning Becomes Eclectic: Live from the Basement' Out Now
by TV News Desk - August 20, 2019
KCRW releases today a limited-edition double-vinyl compilation of curated live performances from Jason Bentley's tenure as Music Director and host of the station's flagship music program, Morning Becomes Eclectic. Live session recordings include performances by Cold War Kids, Little Dragon, Beach Ho... (
more...
)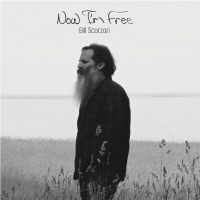 Bill Scorzari Releases Single from New Album
by TV News Desk - August 15, 2019
 On September 20, New York native, Bill Scorzari, independently releases his third full-length album of all original music titled, Now I'm Free. His sound is gritty, raw and at times, downright sad. His songs transition through a multitude of emotions, with themes centered on the experiences of the ... (
more...
)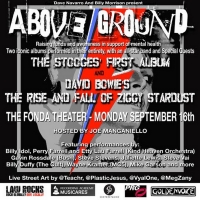 Dave Navarro and Billy Morrison Announce Lineup for ABOVE GROUND
by TV News Desk - August 14, 2019
Guitarists Dave Navarro (Jane's Addiction) and Billy Morrison (Billy Idol) have confirmed the star-studded line-up for the second annual 'ABOVE GROUND' benefit concert on Monday, September 16 at The Fonda Theatre in Hollywood. ... (
more...
)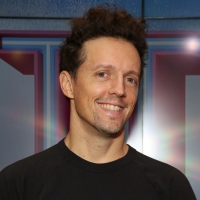 Jason Mraz Named First Ambassador for Recording Academy's District Advocacy Day
by TV News Desk - August 13, 2019
Nearly one year after the successful passage of the transformativeMusic Modernization Act, the Recording Academy will unite music creators and members of Congress in their hometowns to continue the momentum for music creator protections as a part of the Academy's 6th annual District Advocate Day. Ta... (
more...
)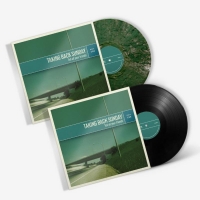 Craft Recordings To Reissue Taking Back Sunday's TELL ALL YOUR FRIENDS 10/4
by BWW News Desk - August 08, 2019
As alternative rock heroes Taking Back Sunday celebrate two decades together, Craft Recordings is pleased to announce a remastered vinyl reissue of the album that started it all—the band's genre-defining 2002 debut, Tell All Your Friends. The LP will be available on October 4th as a wide release, wh... (
more...
)