BIO:

After selling millions of albums, being nominated for Grammys, delivering scene-stealing performances in major motion pictures and starring in a hit television program, it may seem like there isn't much to do for an artist. But Game decided to reach deep into his creative reservoir and deliver the strongest album of his already remarkable career. The conceptually rich, sonically robust and star-studded Jesus Piece is the Compton rapper's fifth studio release, yet it finds Game achieving heightened levels of artistry. A concept album that focuses on the soul, spirit and emotion, Jesus Piece arrived organically. "The Jesus Piece album concept came together while I was recording a song that eventually became the title track," Game explains. "It was this song that inspired me to create a series of recordings themed around experiences and feelings that I hope everyone can relate to on some level." Lead single "Celebration" reworks Bone thugs-n-harmony's classic "1st Of Tha Month" single and features Game alongside Lil Wayne, Wiz Khalifa, Chris Brown and Tyga. The feel-good track has become a bona fide sensation, with its barbeque-themed video logging more than 10 million views on YouTube. Game then turns his attention to the ladies on "All That (Lady)." Building off a sample of D'Angelo's smooth "Lady," Game teams with Lil Wayne, Big Sean, Fabolous and Jeremih to champion women's best attributes, from their ability to bring out the best in a man to their inner and outer beauty. But Jesus Piece isn't only about fun. It kicks off with the macabre "Scared Now." With haunting keys and dark guitar riffs, Game kicks brutal chest-thumping raps that feature him staking claim to his status as a rap king, while guest Meek Mill concludes the song with a high-powered, bone-crushing braggadocio verse. The ominous "Ali Bomaye" with 2 Chainz and Rick Ross is a confrontational, take-no-prisoners lyrical exercise, while the piano-accented title track with Kanye West and Common finds Game asking for forgiveness for his transgressions and Common reflecting on his life journey, which has included living on the rugged South Side of Chicago and dining with world leaders. Turning introspective, Game provides the stirring "Can't Get Right." This wistful look back at selected moments in rap history showcases Game's ability to synthesize several pivotal moments in his life and make them into a compelling narrative. By documenting his work and longstanding relationships with Dr. Dre and Kendrick Lamar, among others, Game provides a rare and poignant look into the behind-the-scenes life and emotions of a rap superstar. With the soulful "Freedom," Game focuses his own career journey. He takes a call from Birdman on the track, where the two discuss Game's upcoming career path. Nearly a decade into one of rap's most successful careers, Game remains one of its marquee artists. Even before Game released his first studio album, he has been among the most revered artists in rap. Signed to Dr. Dre in the early 2000s, Game exploded on the music scene in 2004 as the most dynamic member of 50 Cent's G-Unit collective. With the release of Game's debut album, 2005's blockbuster The Documentary, the rapper became the first platinum artist to emerge from the West Coast in several years. From there, Game broke out on his own, delivering a seemingly endless string of mixtapes and recording his acclaimed The Doctor's Advocate album without either Dr. Dre's or 50 Cent's involvement. The 2006 release featured the hit singles "It's Okay (One Blood)" and "Wouldn't Get Far," demonstrating that Game was his own artist. He was a star in his own right, a performer whose razor-sharp lyricism and virtually non-stop output of top-shelf material made him one of music's most interesting artists. Game's charisma helped him make a seamless transition to acting. He delivered a hair-raising performance in the 2006 film Waist Deep with Tyrese Gibson and Meagan Good before sharing the screen in 2008 with Keanu Reeves and Chris Evans in the critically acclaimed cop drama Street Kings. As Game made inroads in Hollywood, he remained rooted in the streets. His third album, 2008's LAX, solidified his status as one of rap's premier artists, while his next album, 2011's The R.E.D. Album, became his third album to hit No. 1 on the Billboard 200. Now with his Marrying The Game reality show airing on VH1, Game shows with Jesus Piece that music remains his first creative love. Buoyed by an envious list of Grade-A collaborators, Game has delivered a striking artistic statement. "I have an amazing collection of artists helping me deliver the 'good word,'" Game says. "I hope the fans will receive it as one of their favorite hip-hop albums of the year." Those who know what they're talking about will.
Latest Articles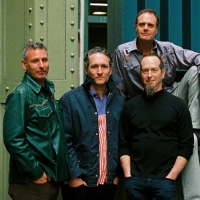 Mommyheads Release Their New Cerebral Pop-Prog Record
by Michael Major - September 16, 2022
The Mommyheads release their new album, Genius Killer. The Mommyheads have returned to rockier ground but with their cerebral prog in full bore on Genius Killer. The album was heralded earlier in the summer with the video for the first song from the album, 'Idealist.' The clip was directed by Patrik...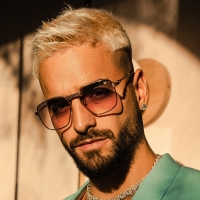 Billboard Latin Music Week Announces Performance by Camilo and Music Showcase by Maluma
by Michael Major - September 16, 2022
Billboard Latin Music Week superstar panelists Camilo and Maluma, will also be participating in two can't-miss events. Following the Superstar Q&A with Camilo on Tuesday, September 27, Camilo will take the stage in the evening to headline Billboard En Vivo Presented by Burger King....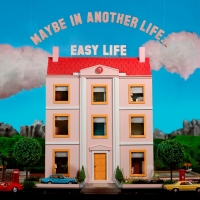 Easy Life Drop New Single 'Antifreeze' With Gus Dapperton
by Michael Major - September 15, 2022
easy life have hared their brand new single 'ANTIFREEZE,' which is available now on GEFFEN Records and comes with an official music video. A collaboration with Gus Dapperton, 'ANTIFREEZE' received its first play as Radio 1's Hottest Record In The World and previews the British band's much-anticipate...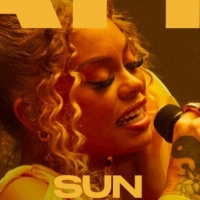 VIDEO: Latto Performs 'Sunshine' for Vevo LIFT
by Michael Major - September 14, 2022
The recent BET "Best New Artist'' winner has also previously worked with Vevo for Ctrl performances of 777's "Wheelie" and "Trust No Bitch," and a Ctrl At Home performance of "Youngest N Richest" from her 2020 album, Queen of Da Souf. "Sunshine" follows Latto's previous Vevo LIFT performance of "Ste...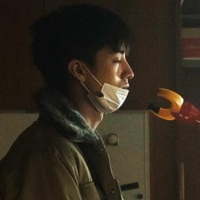 Dark Star Pictures and Bloody Disgusting Announce Acquisition of Shinzô Katayama's MISSING
by Michael Major - September 13, 2022
MISSING is written and directed by Shinzô Katayama. The movie stars Aoi Ito (Her Love Boils Bathwater, KASANE-Beauty and Fate, Gangoose), Jiro Sato (Brothers in Brothel, New Interpretation Records of the Three Kingdoms, Gintama) and Hiroya Shimizu (The World of Kanako, Hot Gimmick: Girl Meets Boy, S...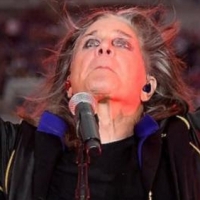 VIDEO: Ozzy Osbourne Releases Full NFL Halftime Performance
by Michael Major - September 13, 2022
OZZY was joined by longtime band members Zakk Wylde and Tommy Clufetos, along with Chris Chaney (Jane's Addiction) and PATIENT NUMBER 9 producer Andrew Watt (who also worked with OZZY's on 2020's ORDINARY MAN album) for a video medley of the album's title track, along with his legendary classic (and...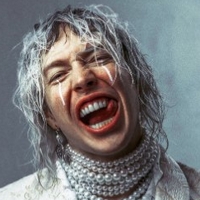 Barns Courtney Returns With Track 'Supernatural'
by Michael Major - September 09, 2022
The UK-born, Seattle-bred singer/songwriter offers up a body of work informed by his far-ranging obsessions (the writings of Oscar Wilde, ritualistic iconography and ancient mythology, The Rocky Horror Picture Show, to name a few), all crystallized in an elaborate narrative centered a post-apocalypt...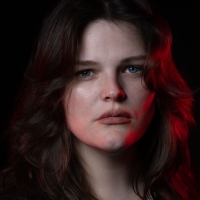 Maryanna Devlin Unveils New Single 'Cut and Run'
by Michael Major - September 09, 2022
Boston-raised, Germany-based singer/songwriter Maryanna Devlin has released her latest single, "Cut and Run," a track from her forthcoming debut LP, A Great Many Things. In 'Cut and Run,' Devlin's voice is reminiscent of Stevie Nicks and Lana Del Ray, set against a dreamy backdrop with a fierce mess...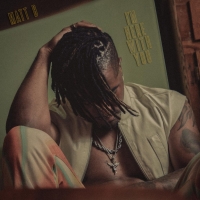 Matt B Releases New Single 'I'm Here With You'
by Michael Major - September 09, 2022
Global R&B artist Matt B has released his new song "I'm Here With You" via Vitae Records. The track's soulful soundscape encapsulates a timeless representation of love and commitment in its purest form, a common theme within Matt's music as he focuses on love-driven R&B that speaks to appreciating t...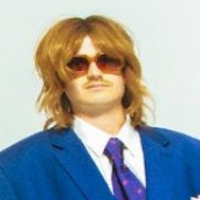 DJO (Joe Keery from 'Stranger Things') Shares New Single 'Half Life'
by Michael Major - September 09, 2022
Djo, the musical project of actor / producer / songwriter Joe Keery, will release his highly anticipated, co-produced sophomore album DECIDE next Friday. Following the release of the acclaimed album singles "Change," "Gloom," and "Figure You Out', Djo shares one final track before album release next...