| | |
| --- | --- |
| BIO: The Amazing 2009; Wait for a light to come 2010; Gentle Stream 2011 / October 22, 2012 (USA) The Amazing fell far from the tree. A natural process: slowly crystallizing into a collective – pushing, bending, then playing with any preconceived notions of pop. When a band takes a name like The Amazing, they'd better have the chops to back it up. Happily, this Swedish outfit – a collective headed by Reine Fiske and singer-songwriter Christoffer Gunrup – are masterful enough to take that mantle on. As friends first and foremost, it's the band's kindred spirit that imbues the album with a feeling unlike that of most releases – one of natural harmony, persistent progression, and with a panoramic gaze fixed on distant settings. Gentle Stream is widescreen, panoramic, horizon-reaching stuff. An elegantly constructed record of moody psychedelic majesty; it comes with a great dose of CSNY-style Laurel Canyon bliss. Its nine songs clock in at a luxurious 50 minutes, during which astral guitars intertwine in serpentine solos, horns blast rainbow melodies, and Gunrup's flute-like voice floats elegantly over the sunset sounds. Nothing is introverted or overworked – between the natural melodies and soulful vocals, everything is kept in perfect balance. Gentle Stream is a feeling, an organic consequence of something that effortlessly came together. Completing the line-up with Fredrik Swahn, Alexis Benson, Johan Holmegard, and highly rated jazz drummer Moussa Fadera, The Amazing recorded their LP in Stockholm, Sweden, and plotted their path in this incredible unison. There are countless stories to be told, including playing a show for the Swedish Royal Family and Pink Floyd, where audience member Roger Waters appreciatively caught a bouquet thrown by the band during a standing ovation. This mysterious band holds one principle dear to their hearts: "The music speaks for itself". | |
Latest Articles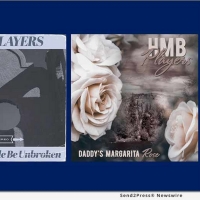 HMB Players Releases 'Will The Circle Be Unbroken' Off Soon To Be Released Record DADDY'S MARGARITA ROSE
by Chloe Rabinowitz - September 24, 2021
High Mountain Breezes today announce the release of their second pre-sale song 'Will The Circle Be Unbroken,' a track from their soon to be released record 'Daddy's Margarita Rose.' The track is now available on Amazon Music, Apple Music, Spotify, You-Tube and many other major streaming services....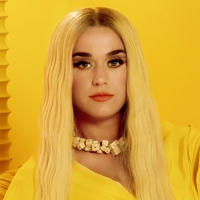 Katy Perry Teams With Spotify for New 'Music in Color' Experience
by Michael Major - September 23, 2021
Behr Paint Company has tapped singer-songwriter Katy Perry and leading audio streaming service Spotify to launch 'Music in Color' by BEHR, an interactive audio representation of colors Katy Perry experiences through music....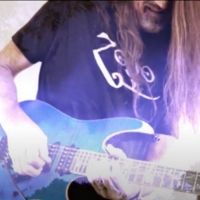 Simon Gardner Releases Music Video For 'You Know Why I Asked You Here'
by Chloe Rabinowitz - September 20, 2021
As one of the premiere rock guitarists and preeminent guitar teachers in Australia, acclaimed Simon Gardner recently released his latest single You Know Why I Asked You Here. This instrumental, almost 5-minute song is about overcoming obstacles and what may challenge your life and your dreams....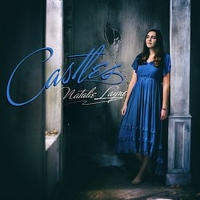 Natalie Layne Releases New EP 'Castles'
by Michael Major - September 17, 2021
The five song EP is a collaborative effort by co-writers Cooper Bascom, Ross King, Natalie Layne, Phoebe Scott, and Jay Speight, who also served as the project's producer. The group fused different genres with powerful vocals and lyrics of devotion to create a unique style that Natalie Layne is stea...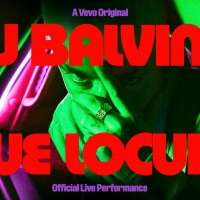 VIDEO: J Balvin Releases Performance Video For 'Que Locura'
by Michael Major - September 16, 2021
Vevo, the world's leading music video network, announces the release of J Balvin's Official Live Performance of "Que Locura" off his new album Jose. Vevo's Official Live Performances are the result of close creative collaboration with artists and their teams, resulting in a series of very special ex...