BIO:

When the five members of This Sanctuary came together through mutual friends in late 2010, they instantly recognized they were creating something solid built on their very strong musical interests. The birth of This Sanctuary was also the birth of a tight friendship and sharing of the same musical pursuits. Before the band had even released a track, This Sanctuary toured Malaysia – their show in Ipoh was to a a sold out crowd of around 3000 people. August 2011 saw the release of This Sanctuary's debut EP 'Maybe We Weren't Meant To Get It' - this was backed up by a performance at 2011's Big Exo Day in Sydney. Come 2012, This Sanctuary are taking hometown of Sydney by storm, landing a supporting slot with American hardcore act, The Chariot. Sydney isn't where the bands hype starts and finishes, This Sanctuary's current single 'Rumour' struck the attention of Johnny Franck (former Attack Attack!). Franck remixed the single and it is available for fans to listen to on This Sanctuary's YouTube account (nearing 26, 000 plays). Next stop for This Sanctuary is Singapore, where they will be performing at 2012's Music Matters Conference in May alongside Kate Miller-Heidke and other big names.
Latest Articles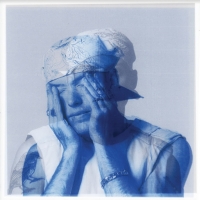 Harry Hudson to Join Justin Bieber's 2022 Justice World Tour
by Michael Major - November 23, 2021
Commemorating the one-year anniversary of his sophomore album, Hudson has released a brand-new merch bundle which features a signed Hey, I'm Here For You blue and white marble vinyl, best-selling 'Be Kind' hoodie, tote, and lighter. Purchase the limited merchandise and check out his upcoming tour da...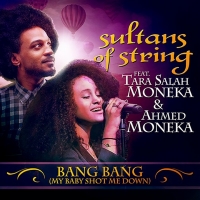 Sultans Of String Release "Bang Bang (My Baby Shot Me Down)"
by A.A. Cristi - October 26, 2021
Canadian supergroup Sultans of String have released their brand-new single, 'Bang Bang (My Baby Shot Me Down)' - available now. ...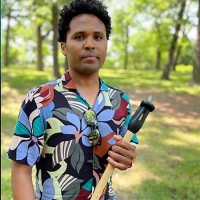 Multiple JUNO Award Nominees & 3-Time CFMA Winners SULTANS OF STRING Release 'Mi Santuario'
by Nicole Rosky - October 04, 2021
Toronto, ON-based NY Times and BILLBOARD-charting global music supergroup Sultans of String have released their brand-new single, 'Mi Santuario' - available now....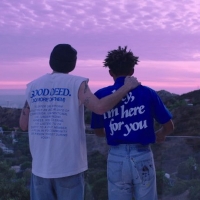 Harry Hudson Releases New Music Video For 'Mad Enough'
by TV News Desk - August 18, 2021
In addition to "Mad Enough," the album also includes standout tracks "Take My Time," "I Feel Amazing," "Cut Me Down," "Give Up On Us," and "Let Me," all quickly adding to Harry's more than 100 million global streams....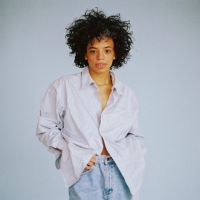 Tasha Shares New Video & Single 'Lake Superior'
by TV News Desk - August 11, 2021
Tasha has also announced a triumphant return to touring with a run of November and December North American dates, including a residency at Chicago's Sleeping Village....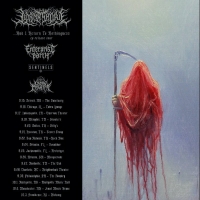 Lorna Shore Announces U.S. Headline Tour
by TV News Desk - July 28, 2021
Lorna Shore recently dropped their viral new track and music video for "To The Hellfire", which has over 2.4 million views and racked up over 1 million Spotify streams in the first week....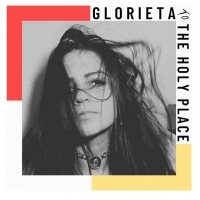 Kate Vargas Adventures on a New Mexican Pilgrimage in New Song 'Glorieta To The Holy Place'
by Sarah Jae Leiber - July 09, 2021
The new single follows her recent releases "Church of the Misdirection" and "Rumpumpo," the title track to her highly anticipated upcoming album which comes out next Friday on July 16 via Bandaloop Records....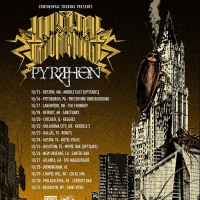 Imperial Triumphant Announces Fall 2021 Headline Tour
by TV News Desk - July 06, 2021
IMPERIAL TRIUMPHANT officially began in 2012 with their debut release Abominamentvm. The line-up consisted of Zachary Ilya Ezrin on guitar/vocals and the rhythm section of their NYC contemporaries: Pyrrhon....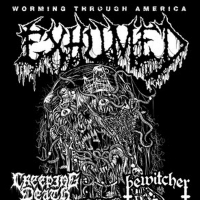 Bewitcher & Enforced Join Exhumed on 'Worming Through America' Fall Tour
by TV News Desk - June 25, 2021
Both BEWITCHER and ENFORCED have released new full-length albums earlier this year via Century Media Records to rave reviews....