Latest Articles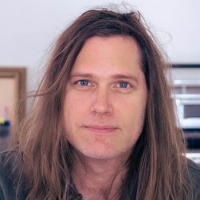 Fruit Bats Unveil Reflective Acoustic Track 'We Used to Live Here' From A RIVER RUNNING TO YOUR HEART
by Michael Major - March 21, 2023
"We Used to Live Here" follows three previously released singles from the forthcoming A River Running to Your Heart, each showcasing a unique sonic edge of Eric D. Johnson's vast songwriting ability. In support of the new album, Fruit Bats will tour the United States and Canada in April and May. Tic...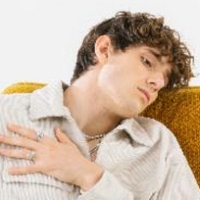 JVKE Releases New Single 'this is what losing someone feels like'
by Michael Major - March 17, 2023
Multi-talented singer, songwriter, and producer JVKE releases his new single "this is what losing someone feels like" via AWAL.  The release comes on the heels of his massive hit single "golden hour" reaching #10 on the Billboard Hot 100 and top 10 at Top 40 radio. "golden hour" has now amassed over...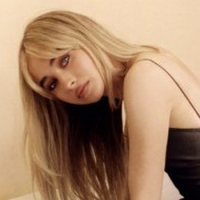 Sabrina Carpenter Releases Deluxe 'Emails I Can't Send Fwd:' Album
by Michael Major - March 17, 2023
Singer-songwriter and actress Sabrina Carpenter releases emails i can't send fwd:, an extended version of her 2022 studio record emails i can't send. In addition to releasing her deluxe album, Sabrina kicked off the second leg of her emails i can't send Tour on Thursday, March 16th at Hard Rock Live...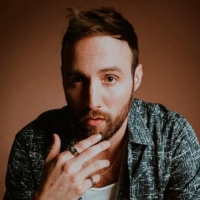 RUSTON KELLY Shares New Single 'Michael Keaton'
by Michael Major - March 16, 2023
The wildly anthemic track spins a real-life incident into the new album's most fantastically offbeat moment (from the chorus: "It's 3:35 in the morning/And I thought CBD would not get me high/But here I am thinking/What if Michael Keaton killed himself in Multiplicity?/Would that be genocide?"). Plu...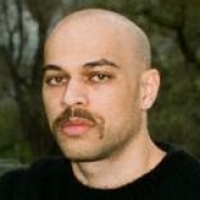 Mareux Returns With New Single 'Lovers From the Past'
by Michael Major - March 10, 2023
Critically acclaimed darkwave artist Mareux announces new album, Lovers From The Past, set for release on May 5, 2023 via Warner Records/Revolution Records. Alongside the announcement, the darkwave artist releases the hypnotic title track. "Lovers From The Past" fuses a thumping bassline to nocturna...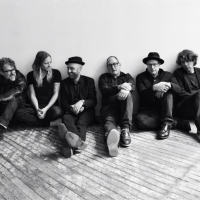 The Hold Steady to Share New Song Tomorrow
by Michael Major - March 09, 2023
The Hold Steady will share their latest song, "Understudies," tomorrow, Friday, March 10, at all DSPs and streaming services. The release of "Understudies" will mark the third track heralding The Hold Steady's ninth studio album, The Price of Progress, arriving on their own Positive Jams label via T...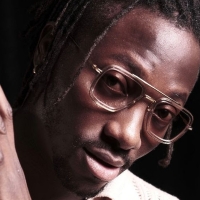 AMEME Releases New Single 'Kaleta'
by Michael Major - March 03, 2023
AMÉMÉ has a busy year ahead with Envision Festival (Costa Rica), EDC Mexico (Mexico City, MX), CRSSD (San Diego, CA), SXM Festival (Saint-Martin), Tomorrowland (Belgium), Lightning In A Bottle (Central Valley, CA), OffSónar (Barcelona), Pal Norte (Monterrey Nuevo León, MX) and Sunwaves (Romania), ju...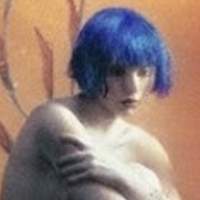 Ashnikko Announces Debut Album 'WEEDKILLER' & World Tour
by Michael Major - March 02, 2023
After emerging as one of our most innovative alt-pop artists with more than 2.5 billion streams, genre-blurring pop star Ashnikko (she/they) announces her highly-anticipated debut album, WEEDKILLER. In celebration, Ashnikko unveils bouncy alt-pop single "Worms," the genre-spanning follow-up to fiery...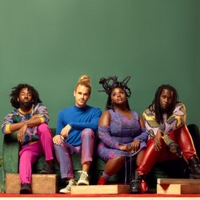 Tank and the Bangas Unveil New Track 'DM Pretty'
by Michael Major - March 02, 2023
Acclaimed band Tank and The Bangas unveil their new song, "DM Pretty." Predominantly produced by Tank and the Bangas, the 16-track album includes contributions from Big Freedia, Alex Isley, Masego, Lalah Hathaway, Jacob Collier, Questlove, Trombone Shorty, Jamison Ross, The Ton3s, Georgia Anne Muldr...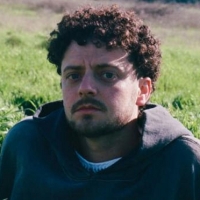 Grandson Returns With New Single 'Eulogy'
by Michael Major - February 28, 2023
Platinum-selling alternative artist grandson has returned with his new single "Eulogy" via Fueled By Ramen. Available today on all streaming platforms, "Eulogy" notably marks grandson's first new music since 2021. Next up, grandson will embark on a massive global headline tour. Check out the upcomin...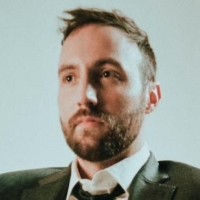 Ruston Kelly Shares Newest Single 'Mending Song'
by Michael Major - February 23, 2023
On the heels of announcing a North American spring tour in support of his highly anticipated upcoming album, The Weakness, Ruston Kelly has unveiled the second preview from the project, "Mending Song." The first track that Kelly completed for The Weakness, "Mending Song" helped to spark the free-flo...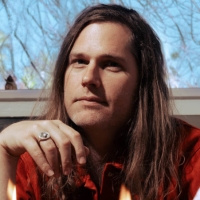 Fruit Bats Release New Track 'It All Comes Back' From Forthcoming 'A RIVER RUNNING TO YOUR HEART'
by Michael Major - February 22, 2023
"It All Comes Back" follows previously released singles "Rushin' River Valley" and "Waking Up in Los Angeles" from A River Running to Your Heart, providing a diverse feel for what to expect from the full album. The newly launched song is psychedelic and spacey, with an in-the-pocket backbeat, dronin...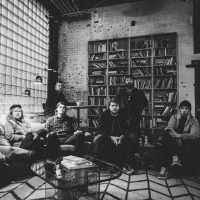 Underoath Teases 'Let Go' Single and Announces MNRK Music Group Label Signing
by Michael Major - February 15, 2023
The band will perform the first show of 2023 on February 18 in Orlando at the Heartsupport Festival following the Blind Obedience Tour starting on March 3 in Silver Spring with Periphery and Loathe concluding on April 2 in Nashville plus festivals at the Slam Dunk Festival and Inkcarceration Festiva...