Latest Articles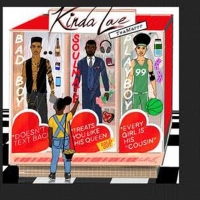 Issa Rae's Raedio, Atlantic Records Unveil New Partnership
by TV News Desk - October 18, 2019
Raedio, the new label co-founded by EMMY® Award-nominated and two-time Golden Globe® Award-nominated actress, producer, and writer Issa Rae, and Atlantic Records have announced a milestone new partnership. The joint venture kicks off with today's release of the new single, "Kinda Love," by Raedio fl... (
more...
)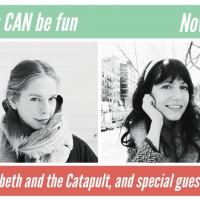 Julia Nunes and Elizabeth and the Catapult Embark on 'The Holidays CAN Be Fun' Co-Headlining Tour
by TV News Desk - October 01, 2019
This November, Julia Nunes and Elizabeth and The Catapult have set a run of east coast co-headlining dates for their The Holidays CAN Be Fun Tour with special guest Chase Burnett. The tour kicks off at New York City's Le Poisson Rouge on November 12th and runs through Thanksgiving week, wrapping at ... (
more...
)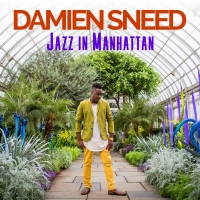 Damien Sneed Releases New CD, JAZZ IN MANHATTAN
by BWW News Desk - September 30, 2019
Damien Sneed, composer, pianist, and vocalist released his new digital CD, Jazz In Manhattan on Friday, September 20 on his boutique label, LeChateau Earl Records. Jazz In Manhattan focuses on Sneed's considerable chops as a jazz interpreter and includes such classics as 'Over The Rainbow,' 'Nature ... (
more...
)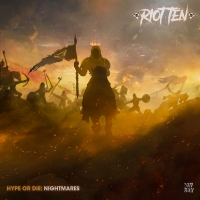 Riot Ten Drops Debut Studio Album HYPE OR DIE: NIGHTMARES
by TV News Desk - September 13, 2019
After teasing the world with 'Glocks' alongside SAYMYNAME just a few weeks ago, Riot Ten has finally dropped his debut full-length studio album Hype or Die: Nightmares. The ten-track LP is a bass masterpiece, exploring multiple facades of the genre with help from some of rap and dance's hottest name... (
more...
)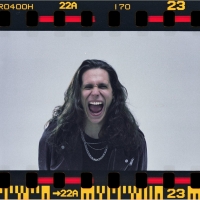 Sullivan King Announces Upcoming Tour Dates Featuring Performances at Electric Zoo, Lost Lands, & More
by TV News Desk - August 26, 2019
Sullivan King, the one-half metal, one-half bass music artistic creation of Keaton Prescott, will embark on an international tour through the end of  2019 and into early 2020. The tour will include performances at Electric Zoo, Lost Lands, and Imagine Festival, as well as stops in Australia, China, ... (
more...
)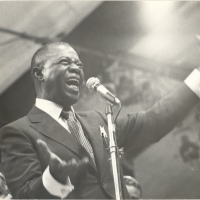 Imagine Documentaries Announces Partnership With Louis Armstrong Educational Foundation, Inc.
by BWW News Desk - August 12, 2019
Imagine Documentaries President, Justin Wilkes, announced today that the company has reached an exclusive deal with the Louis Armstrong Educational Foundation to produce the definitive documentary on Jazz legend and beloved entertainer, Louis Armstrong. The deal comes with access to hundreds of hour... (
more...
)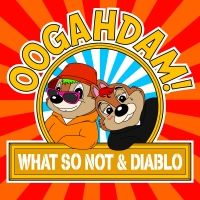 What So Not & Diablo Share Video For OOGAHDAM!
by BWW News Desk - August 09, 2019
After releasing the infectious single "OOGAHDAM!" together, Australia'sWhat So Not (Chris Emerson) and rising artist Diablo (Sebastian Baldeon) are taking their collaboration to the next level by sharing the Justin Frick-directed music video HERE, in which they're judging a colorful array of contest... (
more...
)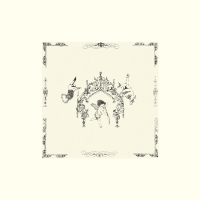 PBDY Shares All New Double Single
by BWW News Desk - August 07, 2019
Today, PBDY (pronounced Peabody) releases a brand new single 'Eucalyptus & Lavender / So Help Me (DOG)' via Brainfeeder, as the LA-based producer and DJ prepares to head out on a 33 date tour across North America with the label's founding father Flying Lotus. The track features Jeff Parker (of pione... (
more...
)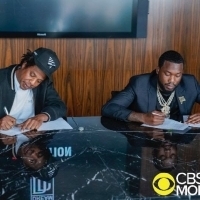 CBS THIS MORNING's Gayle King to Broadcast Exclusive with Meek Mill and Jay-Z
by TV News Desk - July 24, 2019
Award-winning hip-hop artist and criminal justice reform advocate Meek Mill has just announced that he is launching a new record label, called a?oeDream Chasers,a?? as part of a joint venture with Jay-Z's Roc Nation. CBS THIS MORNING has the broadcast exclusive of the announcement. Gayle King spoke ... (
more...
)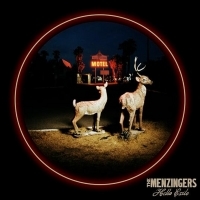 The Menzingers Announce New Album 'Hello Exile'
by TV News Desk - July 15, 2019
Philadelphia-based punk band, The Menzingers will release their sixth studio record Hello Exile on October 4 via Epitaph.... (
more...
)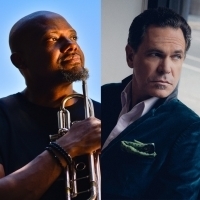 NYO Jazz Heads Out On Debut Tour To Asia This Summer
by BWW News Desk - July 11, 2019
This summer, Carnegie Hall's national youth jazz orchestra NYO Jazz—returns for its second year after a triumphant Carnegie Hall debut and inaugural international tour in 2018. The critically-acclaimed ensemble features 23 outstanding young American jazz musicians (ages 16-19) selected from across t... (
more...
)

The Sidekicks Share New Song PEOPLE'S COURT
by BWW News Desk - May 15, 2019
Cleveland, Ohio indie rock band The Sidekicks return with a brand new song "People's Court" which is accompanied by a video. Steve Ciolek (vocals, guitar) explains, "'Peoples Court' takes place at a combination laundromat/bar in a quiet moment shared between a couple.  Sometimes it's unnerving how w... (
more...
)