Latest Articles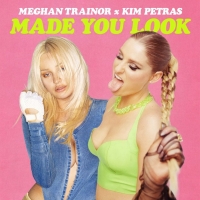 Meghan Trainor Recruits Kim Petras For 'Made You Look' Remix
by Michael Major - January 27, 2023
She continues to breathe new life into the track. In addition to the Joel Corry Remix, she capped off the holidays with "Made You Look (A Cappella)." It gathered 6.2 million YouTube views on the accompanying video featuring friends Sri, Scott Hoying, Elyse Myers, and Chris Olsen....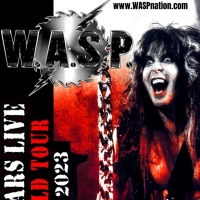 Blackie Lawless Reflects on the W.A.S.P. US Tour and Prepares for Europe with New Dates
by Michael Major - January 25, 2023
The European leg of the 40th Anniversary World Tour begins March 17th with a sold out show in Manchester England. Five new shows have been added to the European tour, with new dates in the Netherlands, Germany, Belgium, Slovenia and the Czech Republic. Because of fan demand, the VIP meet and greets ...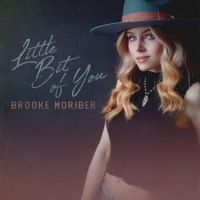 Brooke Moriber to Release New Song 'Little Bit of You'
by Michael Major - January 25, 2023
Reviver Records recording artist Brooke Moriber announced that her new song, "Little Bit of You," will be released this week. Written by Moriber alongside Nate Walker and produced by Todd Lombardo and Craig Alvin, "Little Bit of You" is a fun and flirty ode to a memorable night out with a crush or l...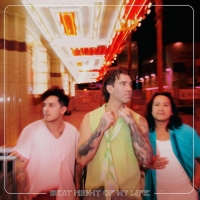 VIDEO: American Authors Explores LA in 'Best Night Of My Life' Music Video
by Michael Major - January 20, 2023
Best Night Of My Life also features previous single "Blind For Love", which saw American Authors testing their limits with six different versions released last year. The band will be bringing their new album across the country next month on the "Best Night Of My Life Tour", featuring support from Bi...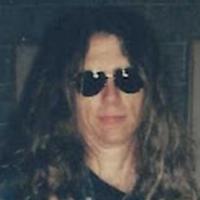 David Haerle Announces New Album 'El Camino Sierra'
by Michael Major - January 20, 2023
The 16-track collection traverses genres -- singer-songwriter, rock, pop and Americana -- with words inspired by his life, experiences, people and observations of all that surround him. One of those songs, "Electric Trucker," is out now (1/20) alongside its official music video, which first debuted ...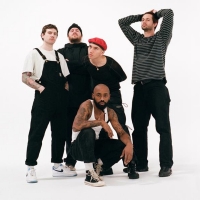 Jesus Piece Announce New Album '...So Unknown'
by Michael Major - January 20, 2023
Their new single, "Gates of Horn" infuses industrial ambiance juxtaposed against start-stop rhythms that recall classic Ministry, breathing and blasting before merging towards a terrifying, swinging groove. Its accompanying video, directed by Eric Richter takes viewers through a series of recurring ...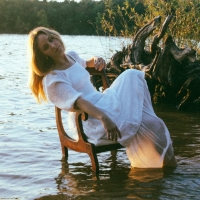 Nashville Singer/Songwriter Madison Steinbruck To Release Single 'Australia's Lonelier' With Debut Album, January 27
by A.A. Cristi - January 19, 2023
Nashville-based singer/songwriter Madison Steinbruck returns with her latest track, 'Australia's Lonelier,' set for release January 27th along with her highly-anticipated debut LP Australia's Lonelier. ...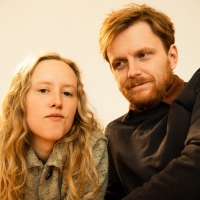 Bad Bad Hats Debuts 'It Hurts' (Demo)
by Michael Major - January 10, 2023
Minneapolis' beloved indie rock group Bad Bad Hats has released the never before heard "It Hurts" (Demo). Following the release of "Super America" (Remaster) which earned acclaim from Earmilk, Women That Rock and We All Want Someone To Shout For and more, this is the latest single from their It Hurt...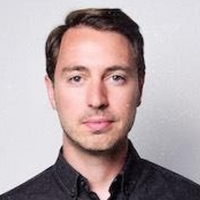 Eric Krasno's 'King Canyon' Album Out Next Week
by Michael Major - January 05, 2023
King Canyon is the supergroup collaboration between Eric Krasno, Otis McDonald, and Mike Chiavaro. The album features notable guests including Derek Trucks and Son Little and has been getting praise from critics and peers including Khruangbin, John Mayer and Adrian Quesada of the Black Pumas. ...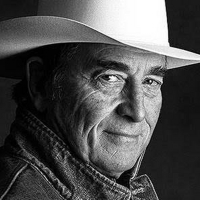 Canadian Music Legend Ian Tyson, CM AOE, Has Died at 89
by Michael Major - December 30, 2022
Ian Tyson upped stakes from Vancouver Island and hitchhiked to Toronto, where he met a young singer from small-town Ontario called Sylvia Fricker. As Ian & Sylvia, they were the Canadian stars of the early '60s folk boom that gave the world Bob Dylan, Phil Ochs, Joan Baez, the Clancy Brothers, and t...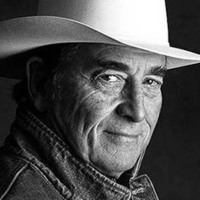 Canadian Music Legend Ian Tyson Has Died At 89
by A.A. Cristi - December 29, 2022
The family of the late Canadian country legend Ian Tyson, CM AOE, has confirmed the singer-songwriter died from on-going health complications on December 29th, 2022 at his ranch in southern Alberta, Canada at age 89....