Latest Articles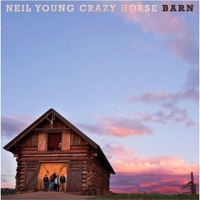 Neil Young Announces New Album With Crazy Horse
by Michael Major - October 15, 2021
Neil Young & Crazy Horse has announced a new album titled 'Barn'. Listen to the album's lead single and preorder the album on CD and vinyl now!...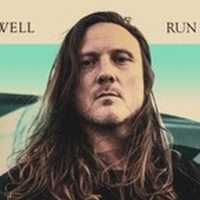 Ryan Culwell Releases 'All I Got' from New Album 'Run Like A Bull'
by Michael Major - October 06, 2021
Recorded with longtime friend and collaborator Neilson Hubbard (Mary Gauthier, Kim Richey), Run Like A Bull is raw and magnetic, channeling Neil Young and Billy Joe Shaver as it searches for a middle ground between release and restraint, impulse and inhibition, recklessness and responsibility....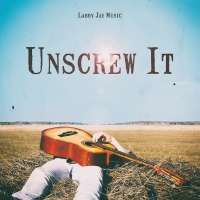 Larry Jay Releases New Country Single 'Unscrew It'
by Chloe Rabinowitz - September 14, 2021
Today, September 14th, 2021 the prolific artist adds to his catalog which includes 3 #1 international iTunes hits, amassing more than 200K spotify streams....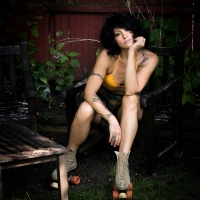 Sasha Dobson Releases New Album GIRL TALK and Unveils New Music Video
by Chloe Rabinowitz - September 10, 2021
Renowned singer, songwriter, and multi-instrumentalist Sasha Dobson has released her most compelling album to date with Girl Talk. Out today on all digital platforms, and available as a special edition vinyl LP, this ten track collection of originals and carefully selected covers is a treat for the ...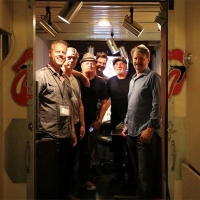 DOWNTOWN EXIT Releases Cover Of Neil Young's 'After The Gold Rush'
by Stephi Wild - September 05, 2021
From the page to the stage, fantasy has become reality for Canadian roots-rock band Downtown Exit, and this, their intimate, acoustic cover of Neil Young's 'After The Gold Rush' - available now....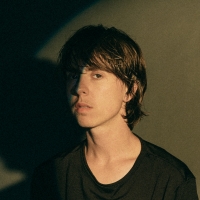 Hand Habits Share Video for New Single 'No Difference'
by Michael Major - August 26, 2021
Hand Habits, a project created by the Los Angeles-based musician Meg Duffy, has shared a video for "No Difference," the new single from their upcoming album, Fun House, available for pre-order now. 'Fun House' is Duffy's most ambitious Hand Habits album to date, the result of taking a difficult, if ...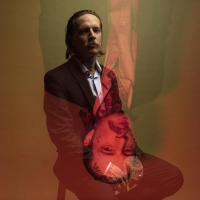 Teethgrynder Emerges With 'Hostages' Album
by Sarah Jae Leiber - August 23, 2021
Written and recorded at the end of 2019, TEETHGRYNDER delivers his most sophisticated record yet, featuring Jaye Jayle's Evan Patterson and Daughters' Alexis Marshall, both of whom have worked with Jay previously....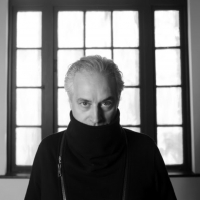 Wesley Stace's LATE STYLE Comes to City Winery on September 23
by A.A. Cristi - August 12, 2021
Late style: You can only get there if you've been around long enough to have had an early and a middle one. Maturity, wisdom, refinement are its hallmarks. And having done things a certain way for a time, you might want to do them differently in order to arrive someplace new, someplace surprising....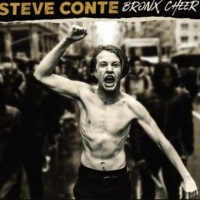 Steve Conte Announces New Album 'Bronx Cheer' Out November 2021
by A.A. Cristi - August 06, 2021
New York City guitarist, singer and songwriter Steve Conte has found the way back to center stage with his first solo album in five years, the attitude-infused Bronx Cheer, releasing Friday, November 5 on Wicked Cool Records....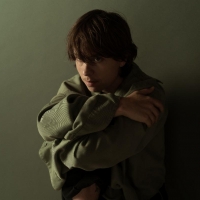 Hand Habits Announces New Album 'Fun House'
by Sarah Jae Leiber - August 03, 2021
The FADER, who premiered the video and profiled Duffy today, is saying 'Fun House is lush, bright, in constant forward motion, in a constant state of change. Duffy's third and best record, it possesses some grimy, earthen magic.'...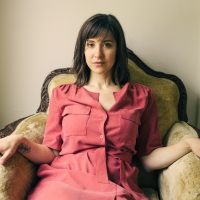 Laura Stevenson Shares Shimmering Single & Video 'Sky Blue, Bad News'
by TV News Desk - August 03, 2021
The album follows Stevenson's 2019 career milestone The Big Freeze, celebrated for its "finely detailed, wrenchingly intimate songwriting" (All Songs Considered), and a 2020 NPR Tiny Desk (counted as one of the year's 20 Best)....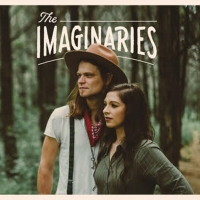 The Imaginaries Announce Album Release Tour
by Sarah Jae Leiber - August 02, 2021
They also flew in their drummer Rob Humphreys (Leonard Cohen, Jason Mraz) for the recording and worked with Chad Copelin (Sufjan Stevens, Christina Perri, Ben Rector) back in Oklahoma for keys and additional production as well as keyboardist Dan Walker (Heart). ...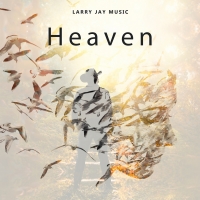 Country Artist Larry Jay Releases New Single 'Heaven'
by Chloe Rabinowitz - July 21, 2021
Singer-songwriter Larry Jay returns to the forefront of soulful country music with his new single 'Heaven,' set for release on July 20th, 2021. It is the follow-up to his popular single 'Here's To Us,' which hit #1 on the iTunes country chart in South Africa....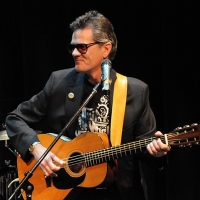 Glen Foster is 'Feelin' Alive' with the Release of Epic New Live Album
by A.A. Cristi - July 20, 2021
When it comes to taking control of a room, Canadian folk-rock veteran Glen Foster is a master. And now, he's got a brand-new live album to show just that; Feelin' Alive is available now....