Latest Articles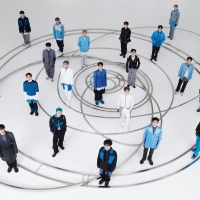 K-Pop Spotlight: December 2021 Comebacks and Debuts - NCT, Monsta X, TWICE, and More!
by Stephi Wild - November 26, 2021
This month promises everything from the awaited release of NCT 2021, to Japanese comebacks from Seventeen, TWICE and ITZY, Monsta X's second full-English album, and much more....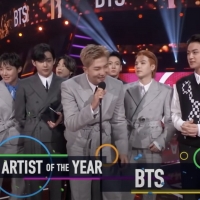 BTS Makes History as the First Asian Act to Win Artist of the Year at the American Music Awards
by Stephi Wild - November 22, 2021
Last night, K-pop group and global superstars BTS made history as the first Asian act to win Artist of the Year at the American Music Awards. Their attendance marked the group's first live, in-person award show appearance in the U.S. since the start of the COVID-19 pandemic in March 2020....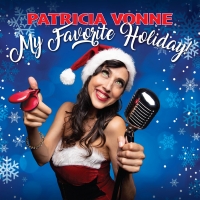 Patricia Vonne Releases New Christmas Album MY FAVORITE HOLIDAY
by Chloe Rabinowitz - November 19, 2021
Patricia Vonne, the multi-talented musician, actress, award winning filmmaker & two-time SXSW best female vocalist winner, is back with a new album My Favorite Holiday on her label Bandolera Records. ...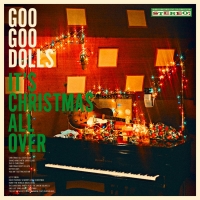 Goo Goo Dolls Release Deluxe Edition Of 'It's Christmas All Over'
by Michael Major - November 05, 2021
The twelve-song LP marks a special version of the band's first-ever Christmas record, featuring the brand new original track "One Last Song About Christmas" and a never-before-heard cover of "I've Got My Love To Keep Me Warm," a holiday music staple that was made famous by Dean Martin. Listen to the...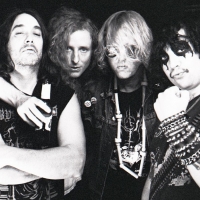 Total Hell to Release Lead Single from New Self-Titled EP
by Michael Major - October 07, 2021
New Orleans' Total Hell have announced the upcoming release of their debut self-titled EP, on November 19 via Goner Records.  Today they share the EP's first single "Clones From Hell." ...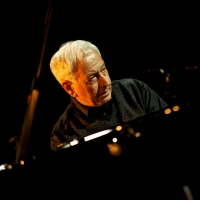 COLLABORATIVE COMPOSITION: CREATED IN THE MOMENT Album Showcases William Goldstein & Guest Soloists
by Chloe Rabinowitz - September 20, 2021
What makes his latest recording, 'Collaborative Composition: Created in the Moment,' perhaps even more extraordinary is that each of the eleven tracks showcases Goldstein engaging in a spontaneous dialogue with a second musician, the two trading ideas to produce structurally and emotionally compelli...