Latest Articles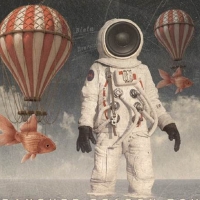 Counting Crows Announce 'Banshee Season' Tour With Special Guest Dashboard Confessional
by Michael Major - March 13, 2023
COUNTING CROWS have shared their return to the US in 2023 with the BANSHEE SEASON TOUR. After years of collaboration, cult-favorite rock band and long-time friend of the band, DASHBOARD CONFESSIONAL, will be joining as support on the upcoming run, with English singer/songwriter FRANK TURNER joining ...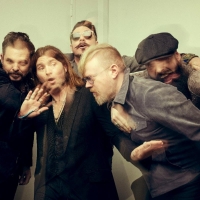 Rival Sons Release New Single 'Bird in the Hand'
by Michael Major - March 10, 2023
2x GRAMMY-nominated band Rival Sons have shared a new single - "Bird In The Hand" - which is available now on all streaming platforms. It stands out as the latest anthem to be unveiled from the group's anxiously awaited new full-length album, DARKFIGHTER....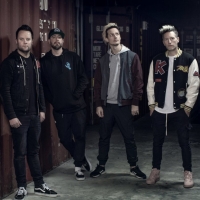 Story of the Year Share New Album 'Tear Me to Pieces'
by Michael Major - March 10, 2023
Story Of The Year have announced their long-awaited sixth studio album Tear Me To Pieces, out now via SharpTone Records. Featuring eleven new tracks – including previous singles "Real Life," "Tear Me To Pieces," "Take The Ride," "War," and "2005" – the new album is distinctly, invitingly, loudly Sto...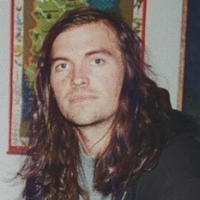 Waldemar Announces Debut Album 'RUTHLESS'
by Michael Major - February 17, 2023
Singer-songwriter Gabe Larson is the artistic force behind Waldemar, a heartland indie rock band from Eau Claire, WI. Self-releasing on May 5, the group's debut record Ruthless is five years in the making, the outcome of trusting one's vision despite the roadblocks that stand in the way. ...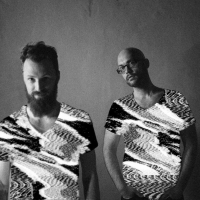 The Get Right Band Share Single 'Generation Happy Or Dead' Ahead of LP
by Michael Major - February 16, 2023
Asheville, NC-based psych rock trio The Get Right Band share funky, powerful track 'Generation Happy or Dead' out everywhere now. The high energy indie rock song, along with its poignant lyric video, is an anthem for generations to fight against apathy, to choose happiness. It's from the band's cine...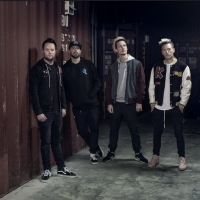 Story Of The Year Release New Single '2005'
by Michael Major - February 15, 2023
Story Of The Year have shared their newest single and music video "2005", out now via SharpTone Records. Transporting listeners back to the titular year with a nostalgic pop-punk baseline and energetic vocals, "2005' is a call to reminisce on the good times and a reminder to make the most of the exp...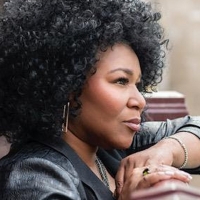 Vocalist Tammy McCann to Release 'Do I Move You?'
by Michael Major - February 09, 2023
Co-produced by Grammy winning bassist/bandleader John Clayton, who worked with McCann when she performed at the Catalina Jazz Club in Los Angeles in 2021, and longtime collaborator guitarist Fareed Haque, McCann's Do I Move You? was created at the end of the COVID-19 quarantine period....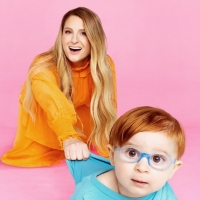 Meghan Trainor to Release First Book, 'Dear Future Mama'
by Michael Major - January 30, 2023
The chart-topping singer-songwriter behind "All About That Bass," "Dear Future Husband," and recent global smash "Made You Look" has wanted to be a mom since before she even knew how babies were made. From the moment she discovered she was pregnant with her first child—her son, Riley—she was fascina...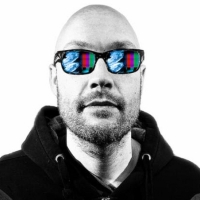 The Get Right Band Announce LP 'iTopia' & Share New Single 'Hell Yes Refresh'
by Michael Major - January 26, 2023
iTopia is the electrifying, momentous concept album by The Get Right Band. The LP, which features My Morning Jacket's Bo Koster on keys, Jacob Rodriguez on saxophone (Michael Buble), and Eleanor Underhill on vocals (Underhill Rose), masterfully explores the impact of social media on relationships, m...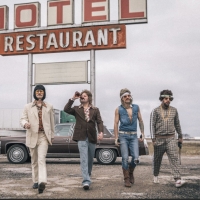 Story Of The Year Release New Single 'War'
by Michael Major - January 18, 2023
With verses that quickly build up to a hard-hitting chorus and wicked guitar riffs, "War" takes listeners on a journey through a cautionary tale of revenge. The accompanying music video is quintessential Story Of The Year, full of humor and personality, featuring the guys putting on the acting perfo...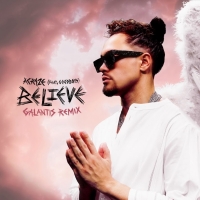 Acrazer Releases 'Believe' Featuring Goodboys (Galantis Remix)
by Michael Major - January 06, 2023
DJ/producer ACRAZE, who claimed the No. 1 spot on Billboard's Top New Dance/Electronic Artists year-end tally, and chart-topping, GRAMMY®-nominated Galantis kick off 2023 with a massive new remix, released now by Thrive Music/Capitol Records. Galantis takes ACRAZE's new single, "Believe" feat. Goodb...